Yes, even though the Samsung Galaxy Grand has a 5-inch display with a paltry 480x800 pixel resolution and a lukewarm 1.2GHz dual-core processor, it is still an impressive device. Trust us; we have had some hands-on time with it.
At the launch event, the information wasn't available as to what SoC the Galaxy Grand Duos had under the hood. After quite a bit of digging we found that the device runs on the Broadcom chipset, particularly the 1.2GHz dual-core BCM28155 SoC that is also powering the Samsung Galaxy S II Plus.
In terms of other specifications, the Samsung Galaxy Grand I9082 has 1GB of RAM. It runs on Android 4.1.2 Jelly Bean straight out of the box and has Samsung TouchWiz UI. The device is quite slim at 9.6mm and weighs 162 grams. It has 8GB built-in storage expandable up to 64GB via a microSD card. It has an 8MP (BSI sensor) rear camera with the ability to record video in full 1080p HD and a 2MP front facing camera. It has Bluetooth 4.0 and a 2100mAh battery.
Recently, we have also seen the announcement of the Micromax A116 Canvas HD. The Micromax A116 Canvas HD is quad-core powered (a 1.2GHz MediaTek MT 6589 processor), and sports a 5-inch IPS display with a 1280x720 pixel resolution. Under the hood, it has quad-core along with 1GB of RAM. It also shows off a PowerVR SGX5 GPU. The A116 boasts of dual-SIM capabilities. It has 4GB built-in storage expandable up to 32GB via a microSD card. The rear of the device houses an 8MP camera whereas the front has a 0.3MP shooter for video chatting. It also has a 2100mAh battery. Read our first impressions of the Micromax A116 canvas HD here.
Both the new 5-inch devices from Samsung and Micromax are quite impressive and you can check out our specifications comparison of both the devices here.
Both these devices will hit store shelves in February. If you are in a rush to pick up a 5-inch phablet today, here are three dual-SIM Android options worth considering.
Lenovo IdeaPhone K860 (Rs. 28,499)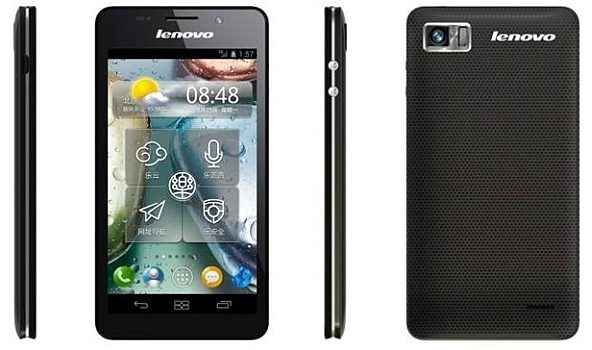 The current king of the quad-core race is the Samsung Galaxy Note II and that is of course the obvious choice, but we want to bring a great underdog to light here. The power under the hood of the K860 is very good. It has an Exynos 4412 quad-core processor clocked at 1.4GHz along with 1GB RAM. It also has Mali 400-MP GPU. The 5-inch display has a 1280 x 720 pixel resolution. The great thing about this device is that it is impressive at multitasking and the display is good for consuming multimedia content. It is premium priced at Rs. 28,499 but it is bang for your buck! It runs on Android 4.0 ICS and there is no information on whether the device will be upgradable to Android 4.1 Jelly Bean. It also sports a 2200mAh battery, which is a behemoth. If you have a sub-Rs. 30k budget, you should definitely consider this underdog. You can read our review of the Lenovo IdeaPhone K860 here.
Spice Stellar Horizon (Rs. 12,499)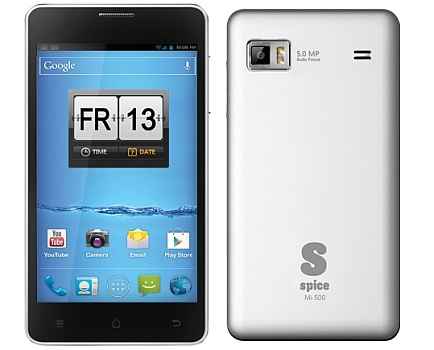 If you are on sub-Rs. 15k budget you may want to consider the Spice Stellar Horizon. The device may not be one of the first budget phablets to hit store shelves, but it is one worth checking out. It has a better display and louder audio output than others, a good battery life and is good at multitasking despite possessing low RAM. On the down side, the camera isn't great and the build looks quite bland. The 5-inch display has a 480x800 pixel resolution and under the hood, the Stellar Horizon it has a 1GHz dual-core processor with 512MB of RAM. The RAM may be a bit low, but it gets the job done of running the apps and basic multitasking. The device has a massive 2400mAh battery, which has the potential to last more than a day and that is a very good thing. The display has better viewing angles than its competitors. Check out a comparison article of the Spice Stellar Horizon here.

Magicon mNote (Rs. 9,999)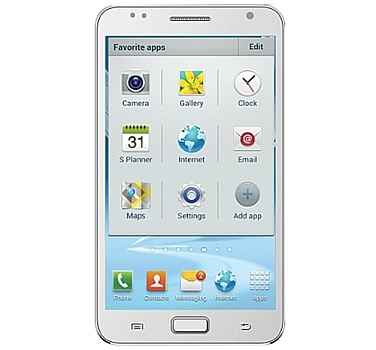 The sub-Rs. 10K price bracket is reserved for those that are looking for their first smart device. It isn't necessary that these devices are bad, but they may not be the best of performers. But we managed to find an exception to the rule here. It is said, to be the best in the market you need to first copy the best. The Magicon mNote can easily be mistaken for the first generation Samsung Galaxy Note. Why? Well, the design is an absolute replica. Most of you may overlook this device just because of its name, Magicon mNote. But here's what the device has going for it. In raw performance, its scores best on the benchmarks in the sub 10k category. It runs on Android 4.1, which isn't there on any of its brethren's straight out of the box, and it's a little heavy, which isn't necessarily a bad thing. What goes against it is the fact that it has a brand name that no one has heard of, a lack luster camera. If you are one who is ready to take a risk with a new device and likes a performer, then you can consider picking this one up. Under the hood it has a 1GHz dual-core processor and 512MB of RAM.
If you want to stick to a tried and tested device for a budget of Rs. 10,000, we suggest you take a look at the Micromax Canvas 2 A110. You can read our review of the device here.