It has been called the "best phablet to date". Given its HDR-ready display, water resistance, improved S-Pen, Corning Gorilla Glass 5 protection, 4GB/6GB RAM, Exynos 8890 Octa-core processor, some asked, "should the iPhone 7 be worried?" Even we at Digit, thought the device had all the makings of a great smartphone. But then, something happened that would not only take Samsung's latest flagship off the shelves, it would lead to multiple burn injuries, a car fire, and the South Korean tech company losing over $19 billion in market value, $17 billion in sales revenue.
So how did it all begin and what is the latest in the Samsung Galaxy Note 7 fiasco? Here's everything you need to know in one place.
Samsung launches the Galaxy Note 7 at Unpacked 2016
Samsung had launched the Galaxy Note 7 at its signature event, Unpacked 2016, in New York on August 2. Samsung even allowed its fans to watch the launch in virtual reality. The smartphone retained Samsung's signature large display, and had an all-new stylus to go with it. It was also the first Note smartphone from Samsung to offer IP68 certification, making it water- and dust-resistant. Apart from a very similar spec sheet to the Galaxy S7, the Note 7 also flaunted the latest curved Corning Gorilla Glass 5 protection at the front and back of the device, along with an Iris scanner. All-in-all teh smartphone did sound like quite a catch.
Galaxy Note 7 explodes and so it begins…
Almost a few days after the launch of the Galaxy Note 7, several reports of the device bursting and catching fire started circulating the internet. To make matters worse, a Galaxy Note 2 also caught fire on board an Indigo flight travelling from Singapore to India, resulting in a ban on Samsung Galaxy devices by aviation authorities in the country. The phone even known to set a car on fire while it was put on charge inside it. Here's the video of that burning car:
This was followed by Samsung issuing a statement in which the company said that it conducted a "thorough investigation" and found an issue with a battery cell. Samsung added, "To date (as of September 1) there have been 35 cases that have been reported globally and we are currently conducting a thorough inspection with our suppliers to identify possible affected batteries in the market." The company temporarily halted sales of the device post this and customers who had pre-booked the device in India were asked to wait a few more weeks to get their replacement devices.
Samsung's damaging episode continued and the in one of the biggest smartphone recalls ever, the company promised to replace 2.5 million Galaxy Note 7 handsets sold to customers worldwide. Samsung engineers concluded that the phones were catching fire and exploding due to faulty batteries obtained from one of the company's suppliers. Samsung was quick to change their supplier and replace the bad batteries with those obtained from a different supplier. The iPhone 7 was launching amidst all this chaos with Samsung, and this resulted in a big win for Apple, as Samsung's stocks took a dip and market value plummeted.
After the recall announcement, Samsung urged all Galaxy Note 7 owners to stop using the devices and called on customers to exchange the smartphones immediately. The company also promised a fix to the battery overheating issue, and said that it would roll out a software update that bars the Galaxy Note 7 from charging beyond 60 percent, cutting its battery life by 40%. The replacement Galaxy Note 7 devices came with a green battery icon, indicating that they had been fixed. It was originally believed that an anomaly in the Galaxy Note 7's battery resulted in the positive and negative anodes coming together, leading the device to explode. Hence, a new battery seemed like Samsung's obvious and only move. But, Samsung's troubles were far from over. As soon as the replacement units were rolled out, reports of them catching fire started appearing yet again. A "safe" Samsung Galaxy Note 7 emitted smoke on board a flight in Louisville, Kentucky and this wasn't the first time the replacement unit was reported to have had problems globally, with users in China already reported battery issues on the supposedly new unit. This resulted in Samsung's latest phablet becoming a subject of an ongoing investigation by the US Consumer Product Safety Commission.
The death of the Galaxy Note 7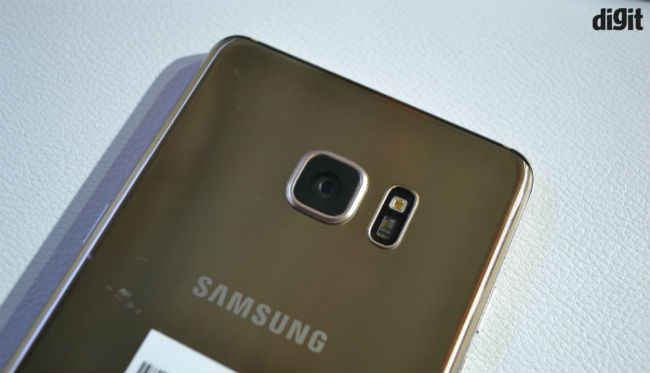 After 92 reports of battery overheating, 26 reports of burns and 55 property damage incidents (and this is only in the U.S.), carriers like AT&T and T-Mobile stopped the exchange and sale of the explosive devices respectively. Soon after, reports from South Korea pointed to a temporary shutdown in the production of the Galaxy note 7. However, this turned out to be the end of the line for the smartphone. Samsung has now asked its sales partners to stop selling and exchanging the device. In addition, the company has instructed all customers to power down their Note 7 devices and return them on an urgent basis. "Taking our customer's safety as our highest priority, we have decided to halt sales and production of the Galaxy Note 7," Samsung said in a recent statement. The company is even sending fire-proof return kits to its customers, wherein the Galaxy Note 7 needs to be packed in layers of boxes lined with heat resistant ceramic fiber paper. Watch this XDA video below.
What's in store for Samsung's smartphone future?
Samsung has another flagship smartphone in the pipeline and looks like the phone will be revealed on February 26 at the Mobile World Congress 2017. Below is the leaked teaser for the expected launch of the upcoming Galaxy S8.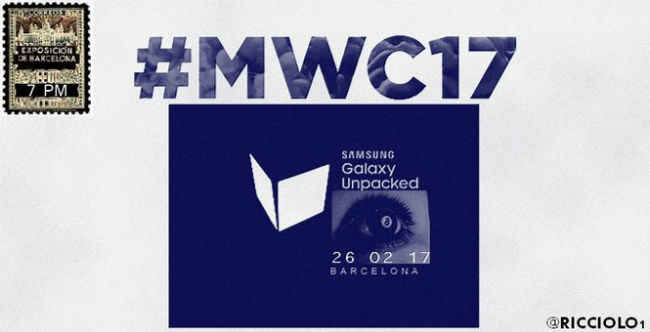 The smartphone is expected to have two rear-facing cameras - one 12MP and the other 13MP. It seems that the 12MP camera may be Samsung's own ISOCELL S5K2L2 sensor whereas the 13MP camera could be a Sony sensor. Don't forget, Samsung's Galaxy S7 and S7 Edge are still some of the most popular and well-reputed smartphones till date. So yes, there is definitely a lot to look forward to when it comes to Samsung smartphones, but the Galaxy Note 7 will forever go down in history as the biggest smartphone conundrums of them all.
PS: We are still looking forward to a real explanation from Samsung about the curious case of the exploding Galaxy Note 7. Let's see if the company ever decides to release comprehensive information on the same.