The Samsung Galaxy J5 and J7 (2016) smartphones have everything that we typically term 'run of the mill' — large displays, multiple gigabytes of RAM and layers of customisation that plead to convince you in spending your money. Manu Sharma, Samsung's Director for Mobile in India claimed that its J series is at present the highest selling series of smartphones in India, accounting for a whopping 23 percent of the entire smartphone market in India. And, based on what the new devices are expected to achieve, Samsung has packed it with a number of Make for India features that are meant to optimise the phone's behaviour in terms of people's needs in the country.
In terms of hardware and specifications, there is nothing alluring for either device. The Galaxy J5 (2016) is the less expensive sibling at Rs. 13,999, and houses a 5.2-inch Super AMOLED display panel with a resolution of 720x1280 pixels. It is powered by the Qualcomm Snapdragon 410 SoC, along with 2GB of RAM, 16GB internal storage, 13-megapixel and 5-megapixel cameras, a 3100mAh battery pack, and a metal rim running around the otherwise plastic build. Meanwhile, the Galaxy J7 (2016) is priced at Rs. 15,999, and is powered by Samsung's Exynos 7870 octa-core SoC, with 2GB of RAM, 16GB internal storage, the same camera combination, a 3300mAh battery pack and a brushed metal build with diamond-cut metal rim. It has a bigger, 5.5-inch display with screen resolution of 720x1280 pixels.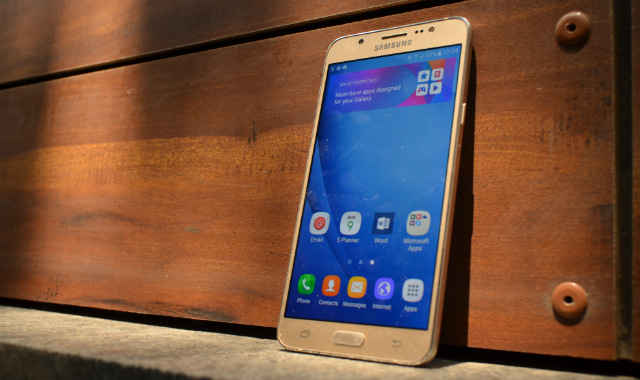 In comparison, at Rs. 11,999, you get the Xiaomi Redmi Note 3 that runs on the present generation hexa-core Snapdragon 650 SoC, with 3GB of RAM and 32GB of storage. It also houses a 5.5-inch, Full HD display. For even cheaper, you get the LeEco Le 1s Eco that houses a Full HD, 5.5-inch display, 3GB of RAM and the MediaTek Helio X10 SoC clocked at 1.8GHz. On paper, and after the first experience with the Galaxy J5 and J7 (2016), both these devices are much more powerful than the Samsung duo in terms of performance. Both the Le 1s Eco and the Redmi Note 3 also house fingerprint scanners, which Samsung has left out from the new phones.
"The question, though, is whether these would be enough"
Samsung, though, does not want you to focus on specifications. As part of its Make for India initiatives, Samsung has added a number of optimisations on its devices as part of the TouchWiz UI experience. These include the S-Bike mode that Samsung recently unveiled, and hopes will make bike riders safer on Indian roads. There is also the Ultra Data Saver mode that will impose a bottleneck on your data consumption when you are streaming content online. In a country where we predominantly judge based on value parameters, the data saver mode has found wide popularity. I'm not entirely sure if the S-Bike mode would have the same impact, but these refinements is what Samsung hopes will carry on the popularity that the company stated of its J series devices.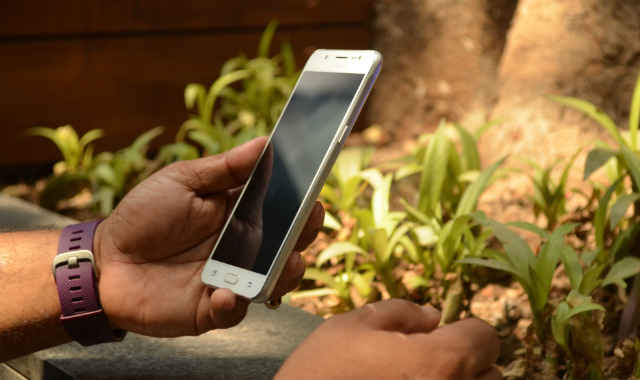 The question, though, is whether these would be enough. Consumers, buoyed by the features offered by companies like Xiaomi, Coolpad and LeEco, have become increasingly demanding, especially in the budget segment. For instance, Coolpad's latest launch was of the Coolpad Note 3 Plus, a smartphone housing a 1080p display, 3GB of RAM and a fingerprint sensor for Rs. 8,999. At Rs. 15,999, the Galaxy J7 (2016) has none. What it has, though, is Samsung's robust presence almost anywhere in the country. The expansive retail channel, coupled with the value optimisations within the devices, is what Samsung hopes would suffice in making the devices a success, at least in terms of numbers.
Should you buy these smartphones? Although we reserve our absolute judgement for the full review of the phones, on first impressions, there are points of interest, and points that really need looking into.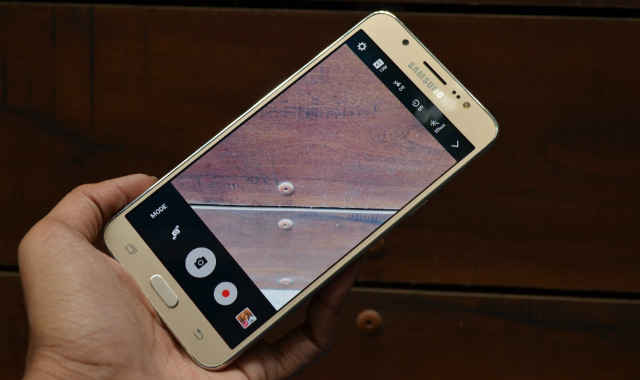 Buy Samsung Galaxy J7 at Rs.15990 on Flipkart