Redmi finally launched its Note 10 series of phones in India to much fanfare earlier this month. The line-up was announced as one of the company's most important ones for 2021. Populated by three new phones, the Redmi Note 10, the Note 10 Pro, and the Note 10 Pro Max, these devices represent a major leap forward for the popular Note 10 series of phones.
While all three phones offer enough in terms of upgrades over their predecessors, it is definitely the Redmi Note 10 Pro Max that stands out as the most powerful device on the list. The Redmi Note 10 Pro Max is a very interesting phone that offers a lot to like, including the presence of a fast 120Hz refresh rate display and a headline-grabbing 108-megapixel-lens-based camera set-up thrown into the mix. Additionally, Xiaomi has also thrown a capable chipset into the mix to power games and other resource-intensive applications.
However, Note 10 Pro Max isn't the only phone in its segment that promises good performance. Starting at Rs 18,999, the phone faces stiff competition from a number of devices, including the slightly more affordable Realme Narzo 30 Pro. Here's how the two match up in terms of performance.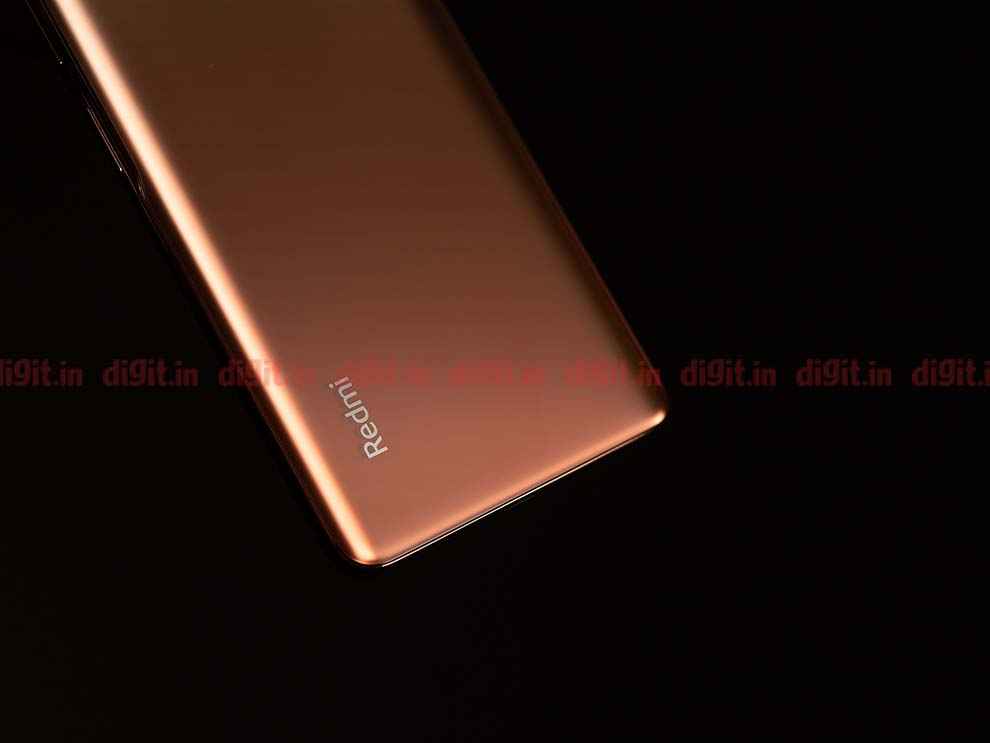 Redmi Note 10 Pro Max vs Realme Narzo 30 Pro: Specs
At the heart of the Realme Narzo 30 Pro is a MediaTek Dimensity 800U processor. The chipset used has been fabricated using a 7nm process and features an octa-core configuration. The chipset also supports 5G+5G Dual SIM Standby. This means that you can use a 5G SIM on any of the SIM slots and enjoy 5G speeds. The phone's chipset also supports Dual Network Acceleration, where it combines Wi-Fi and 5G for fast and stable internet speeds. This has been paired to as much as 8GB of RAM and 128GB of storage for smooth performance.
The Redmi Note 10 Pro Max is powered by an octa-core Qualcomm Snapdragon 732G SoC sat next to an Adreno 618 GPU, up to 8GB of LPDDR4 RAM and 128GB of storage. This octa-core chipset equipped with Kyro 470 processing cores with a clock speed of up to 2.3GHz offers enough power for handling basic tasks and games but does not offer support for 5G.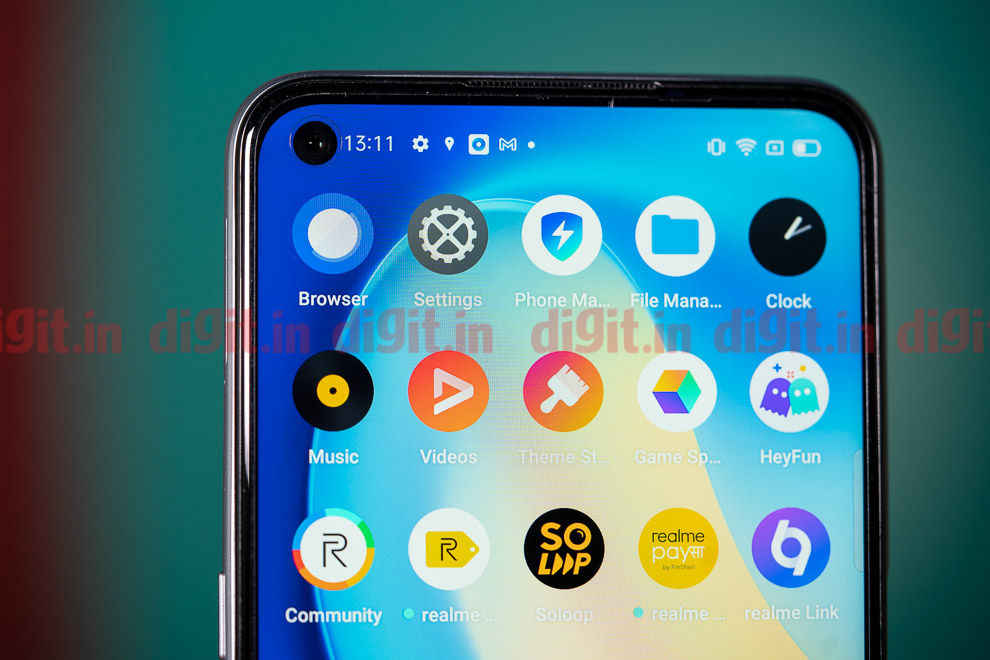 Redmi Note 10 Pro Max: Benchmarks and gaming
Coming to the benchmarks, there are quite a few interesting things to be noticed here. To begin with is the curious case of the Narzo 30 Pro beating the Redmi Note 10 Pro Max at some crucial synthetic benchmarks. For example, the Snapdragon 732G totting Note 10 Pro Max scored only 238136 points when it tested it using the trusted AnTuTu benchmark. In comparison, the Narzo 30 Pro did much better as it managed to clock a score of 340508 points. The Narzo 30 Pro also scored higher results on Geekbench as the phone scored 583 and 1798 points on the benchmark's single-core and multi-core tests, respectively.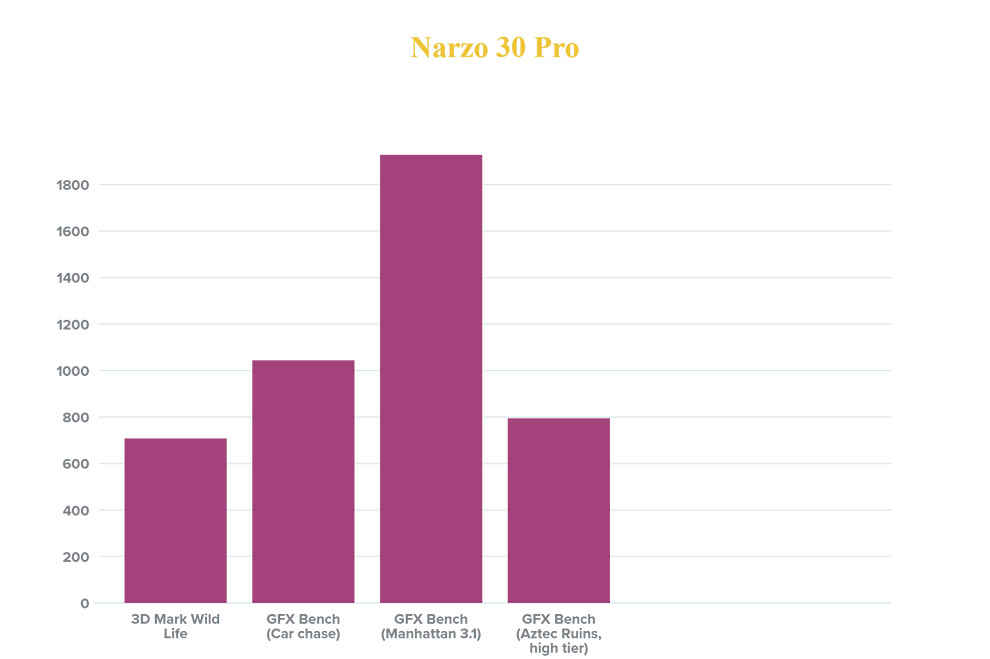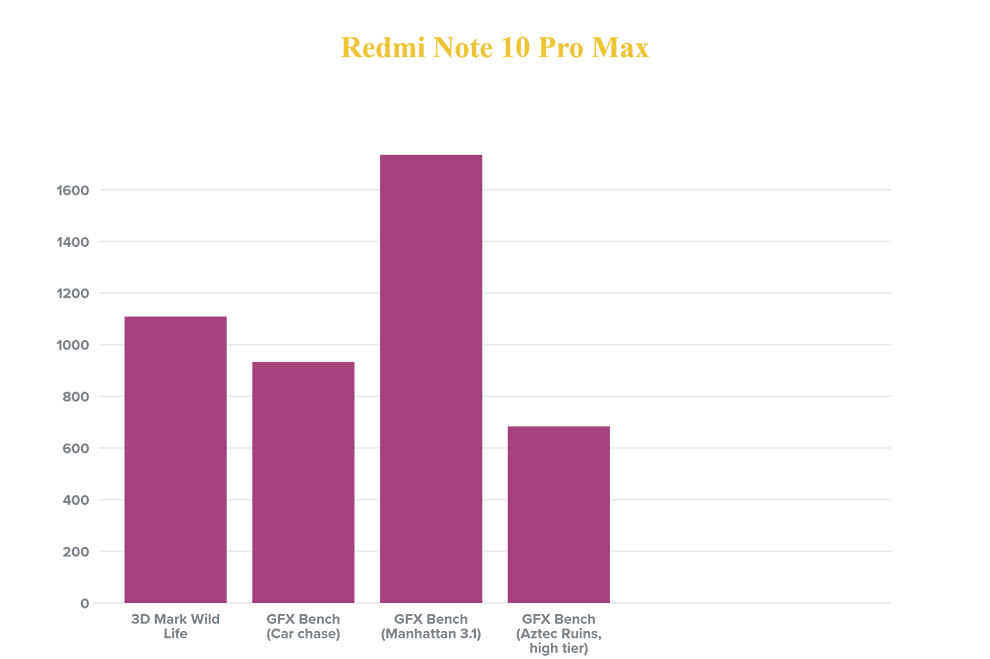 Most of our gaming benchmarks also followed the pattern as the more affordable Narzo 30 Pro generally scored better than the Note 10 Pro Max in tests such as 3D Mark Wild Life, and GFX Bench. Gamebench data threw up results that were closer to our observations from real life, as the Redmi Note 10 Pro Max's Snapdragon 732G chipset handled both Call of Duty Mobile and Asphalt 9 Legends much better. While both games ran at similar median FPS, the stability was significantly higher on the Note 10 Pro Max.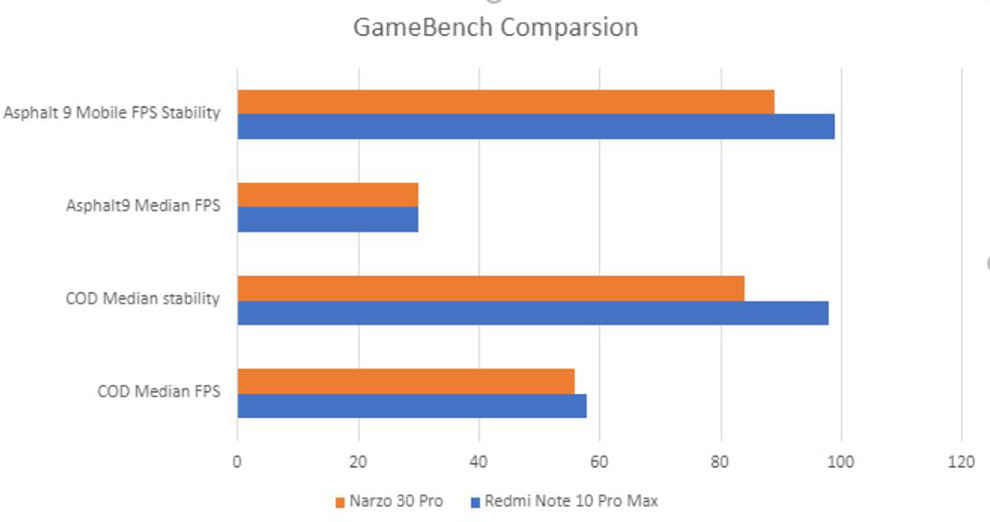 This likely is because of the fact that the MediaTek chipset is designed to boost the CPU and GPU clocks to their maximum during benchmarks without any regard for thermal limits and load limits. The Note 10 Pro Max on the other hand does no such thing, and as such it fails to clock higher scores on benchmarks but manages to achieve higher stability while gaming sessions.
Redmi Note 10 Pro Max vs Realme Narzo 30 Pro: Which is better?
As we discussed above, the Realme Narzo 30 Pro appears to have a slight advantage over the Note 10 Pro Max when it comes to benchmarks -- even if not real-world gaming. However, as we have realised in the past, benchmarks alone don't define a phone. They can be fooled, and at times manipulated to show a slightly different picture from reality.
This sadly, is true for the Narzo 30 Pro. This is a phone that is above average, at best, in real-world performance. However, when it comes to benchmarks, it manages to unfairly embarrass the Note 10 Pro Max with its results.
But, away from the realm of benchmarks, both phones promise decent performance and offer enough power to handle games, multitasking, and more. Surprisingly, however, it's the Note 10 Pro Max that does this better, and as such, it also gets our recommendation.