5G is definitely the next big step in smartphone technology. The new technology promises a whole new level of mobile internet speeds and promises to revolutionize the way we access the internet. While the technology is not yet available in India yet, it should launch sooner, rather than later. And for that, you need to be ready with a 5G capable device.
However, as with most new tech, the premium devices were the first to offer support for 5G. Since then, the tech is trickling down to more affordable devices. Speaking of which, say hello to the brand new realme narzo 30 Pro 5G. As the name would suggest, this is a 5G capable phone that starts at Rs 16,999 and is available via Flipkart.
But… what if there was a way to get the phone for even less when you buy it from Flipkart. That would be pretty cool right? But, we'll get to that in a bit. First, let's take a quick look at some of the key specifications of the realme narzo 30 Pro.
MediaTek Dimensity 800U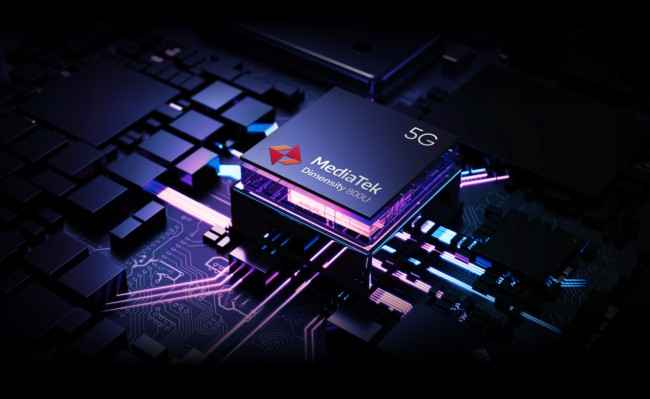 At the heart of the realme narzo 30 Pro 5G is a MediaTek Dimensity 800U processor. This 7nm octa-core chipset supports 5G+5G Dual SIM Standby. This means that you can use a 5G SIM on any of the SIM slots and enjoy 5G speeds. It also supports Dual Network Acceleration, where it combines Wi-Fi and 5G for fast and stable internet speeds. Of course, it also packs enough performance to run games smoothly.
6.5" FHD+ Screen with 120Hz Refresh rate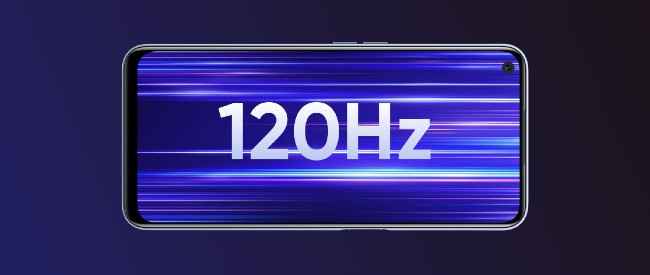 The realme narzo 30 Pro 5G also packs a massive 6.5-inch FHD+ display. This large screen should please gamers as well as movie buffs. As if that wasn't enough, the screen also comes with a 120Hz refresh rate, ensuring smoother scrolling and transition animations. The high refresh rate of the display also makes it a joy to game on.
5000 mAh Battery with 30W Fast Charge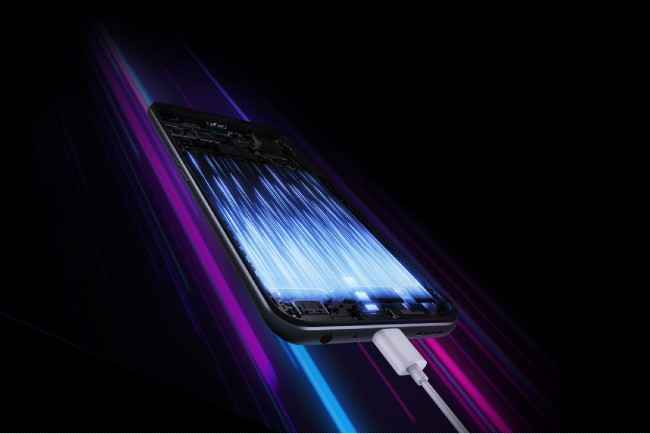 In order to ensure that you don't have to carry around a charger everywhere, the realme narzo 30 Pro 5G packs a large 5000mAh battery. As such, the device is said to offer up to 18 hours of video streaming and up to 8 hours of gaming. It also offers reverse charging, so you can charge other devices via the smartphone. And when you eventually have to charge the phone, you won't have to stay tethered for long. The 30W SuperDart Charge technology of the smartphone is said to charge the phone from 0% to 100% in 65 minutes. If that's not quick enough, it also claims to offer 110 minutes of calling with a 3 minute charge.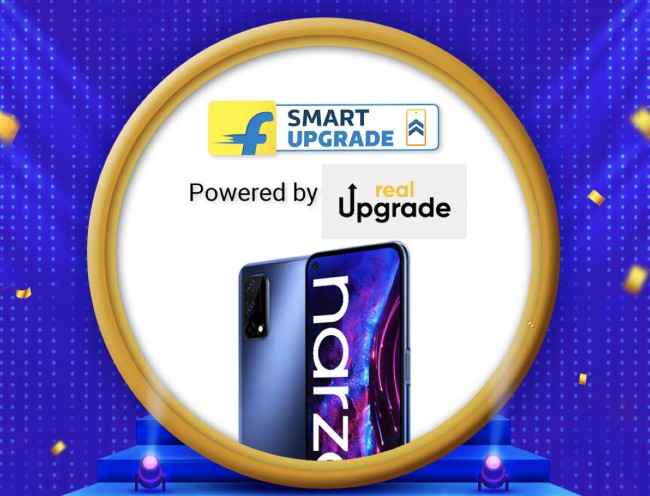 Now, coming to the exciting bit of picking it up for less. Flipkart's Smart Upgrade Plan lets users pick the phone for 70% of its value. Here's how it works. When you select the phone on Flipkart, you will get the option to select Smart Upgrade. This drops the price down to 70% of the selling price. So, the realme narzo 30 Pro 5G's 6GB+64GB version is priced at Rs 16,999. However, with the Flipkart Smart Upgrade plan, you will be able to pick up the phone for Rs 11,899. Similarly, the 8GB+128GB is normally priced at Rs 19,999. With the Smart Upgrade Plan, it will be available for Rs 13,999.
It should be noted that when you choose the Flipkart Smart Upgrade, you will have to return the phone after a year's use. However, if you want, you can keep the phone by paying the remaining 30%.
Here's how you can avail the Flipkart Smart Upgrade Plan
Select the phone and add the Flipkart Smart Upgrade Plan from the product page.
Select the payment method as 'Credit Card' or 'Credit Card EMI' on the payments page.
The Flipkart Smart Upgrade Plan will be applied on the payments page.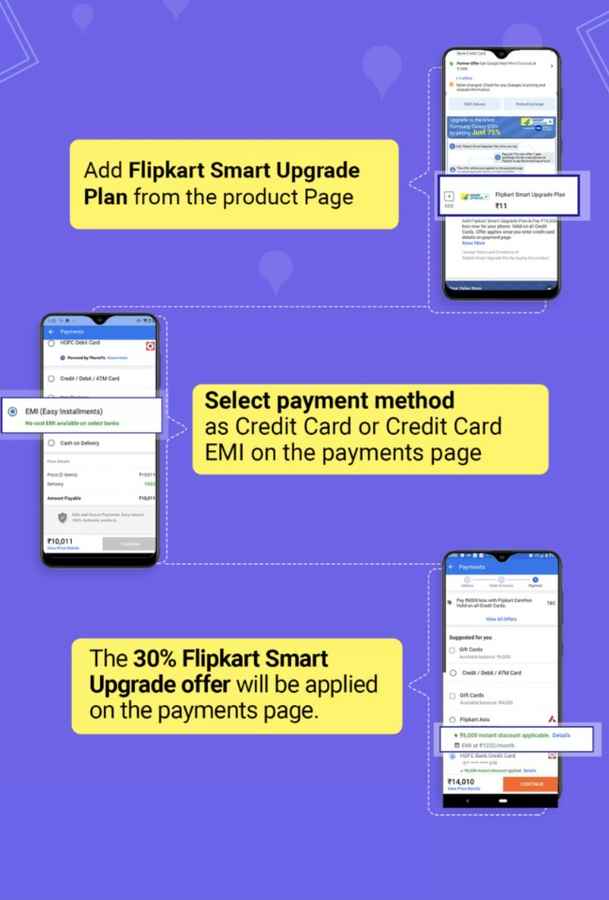 That was a quick look at the realme narzo 30 Pro 5G and how you can get it at 70% of its selling price. The phone will go on sale from March 4 and be available for purchase via Flipkart. There is also an added bonus for those planning to buy the phone on March 4 itself. ICICI bank is offering a 10% additional discount on credit card and EMI transactions. So you can pick up the phone for even less if you decided to purchase the phone on day one!
[Sponsored Post]