Samsung's first dual-camera smartphone may be the best Note we've ever seen, but the dual-camera aspect isn't particularly new. Samsung chose to offer bokeh and zoom modes, which was started by its arch rival Apple. So, the obvious question is whether the Galaxy Note 8 (review) can beat the iPhone 7 Plus (review) at its own game. We do not have the iPhone 8 Plus in India yet, but this comparison should still give you a fair idea of where the Note 8 stands with respect to that phone.
Portrait Mode
What Apple calls Portrait Mode, Samsung presents as the Live Focus mode. They both create background blurs, using the secondary sensors and some software magic. We took photos in indoor, outdoor and even low light conditions. Here are the results.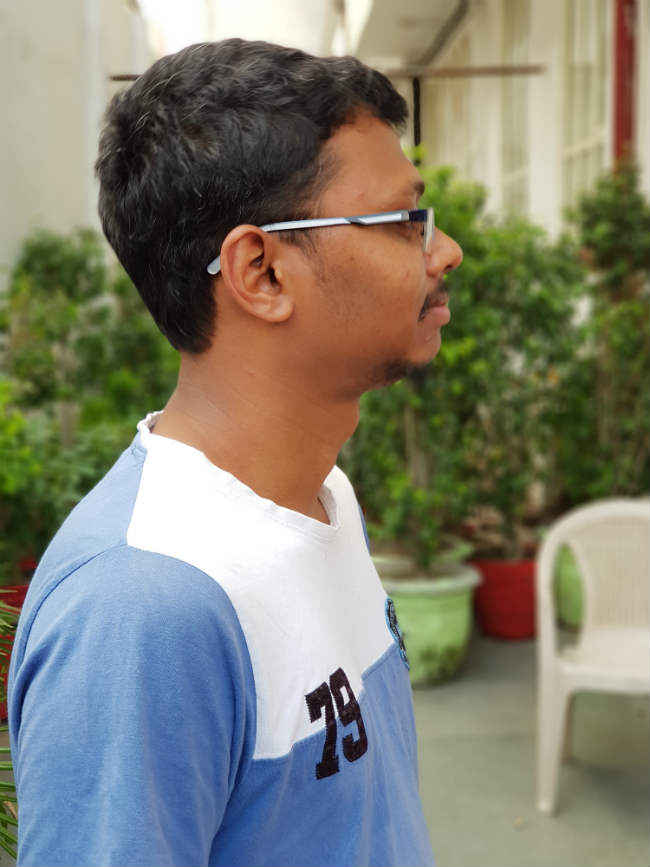 Original Image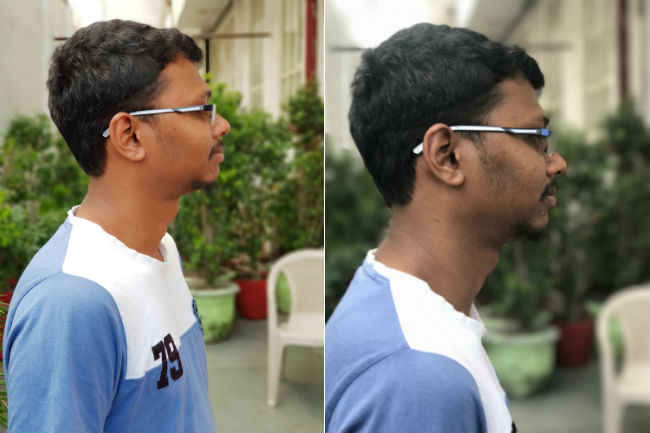 Outdoor daylight shot. Samsung Galaxy Note 8 (left) vs iPhone 7 Plus (right)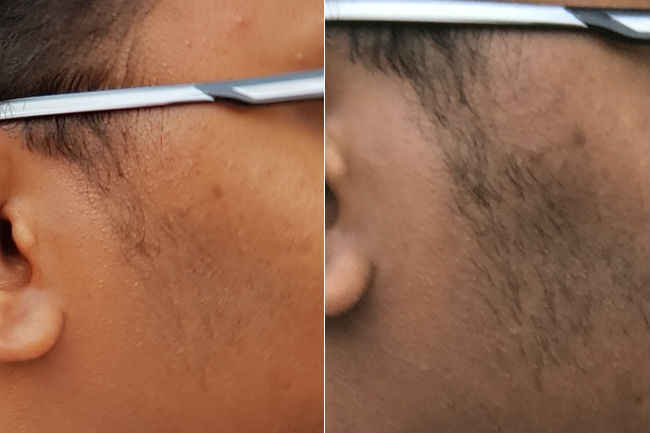 100% zoom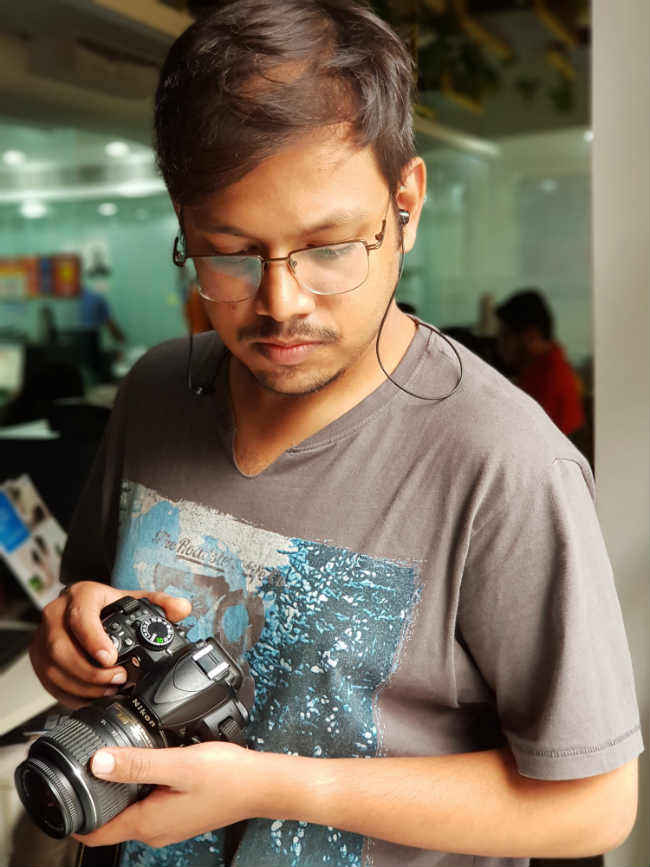 Original Image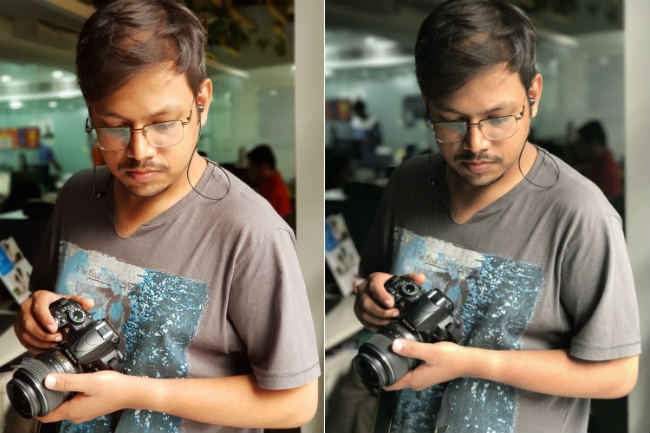 Indoor Natural Light shot. Samsung Galaxy Note 8 (Left) vs iPhone 7 Plus (Right)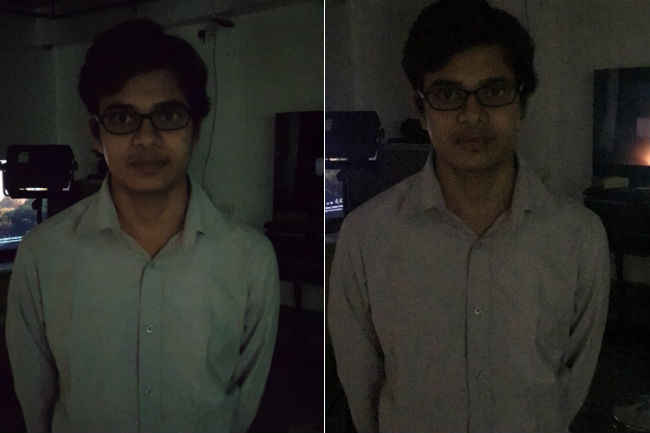 Neither camera allows bokeh in low light, but the Note 8 (left) does allow a brighter shot than the iPhone (right)
You would note that the iPhone 7 Plus produces more noise in photos, but it keeps true to source colours and better details. In fact, in the first bokeh shot, the Note 8 completely removes the sideburns off the subject, which some may not appreciate. In terms of the background blur, the Note 8's Live Focus mode offers a slider to increase or decrease the amount of blur you want behind the subject. This can be used during or after taking a photo, and allows the same amount of blur as the iPhone 7 Plus. In essence, the two phones are equals when it comes to creating bokehs.
Zoom
Both cameras also offer the 1x-2x button on the viewfinder, allowing you to optically zoom into a subject. Here, again the iPhone 7 Plus and Galaxy Note 8 are equally matched in terms of their zooming capabilities. Detail levels are good on both phones, though Samsung generates a softer photo overall. On the other hand, the iPhone's photo is noticeably more noise-ridden. Overall, both phones are adept at zooming in optically, allowing you zoom into the subject without losing overall image quality.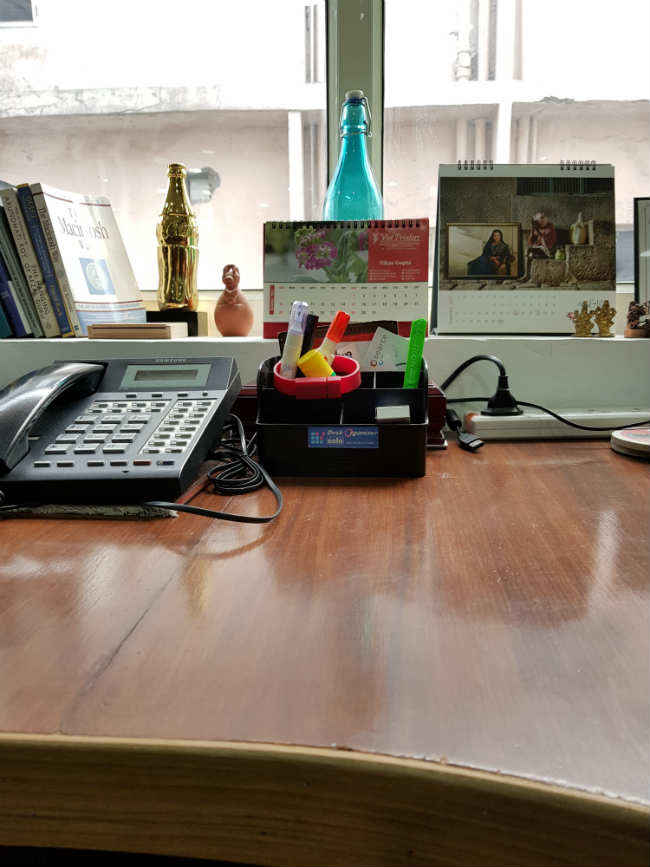 Original Image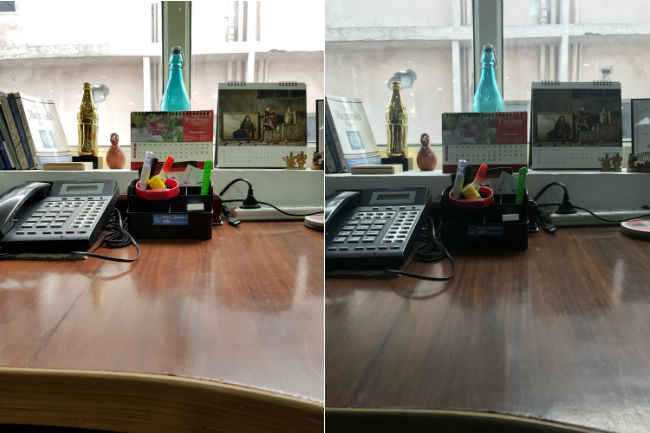 Original Images shot by Galaxy Note 8 (left) and iPhone 7 Plus (right)
The Galaxy Note 8 (left) judges the scene better in this photo, while the iPhone (right) blows out some parts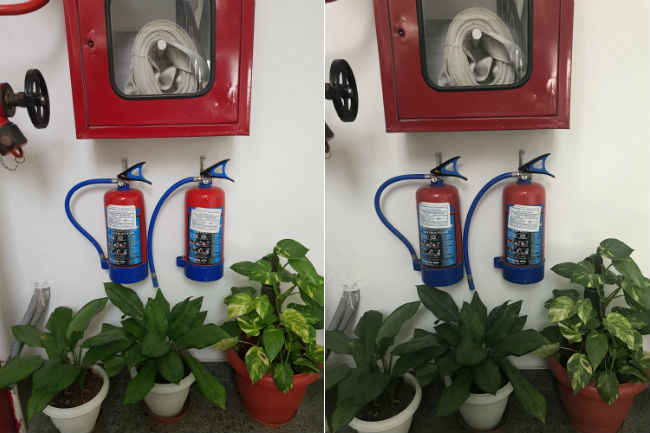 Original Image shot by Galaxy Note 8 (left) and iPhone 7 Plus (right)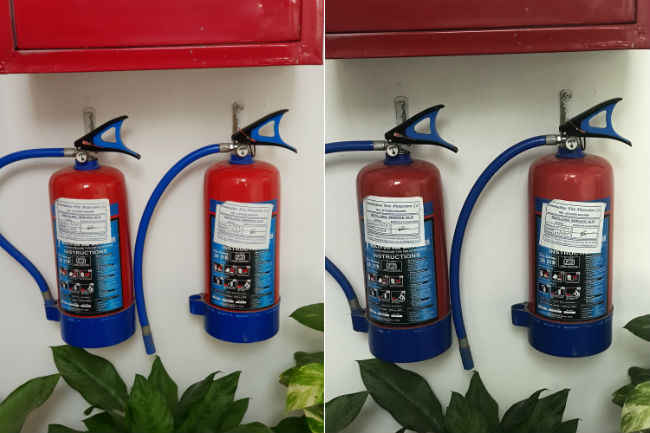 Galaxy Note 8 (left) vs iPhone 7 Plus (right)
Bottomline
When you compare and iPhone's camera to a Samsung flagship, the difference is often in how the two phones reproduce colours. As it is here, Apple has always chosen to produce more true to source colours, while Samsung tweaks its algorithms to produce markedly warm photos. Samsung's algorithms are also tuned to reduce noise levels in photos, but it softens details in doing this. Images clicked by the Note 8 and many other Samsung phones, are pleasantly oversaturated and more pleasing to the eye, as compared to the iPhone 7 Plus. That said, if you are a fan of true to source photos, the iPhone is indeed better.
But, as far as creating bokehs and zooming into photos is concerned, the two phones are evenly matched, with nothing to separate them. The choice as always will come down to what kind of photos you like, and we suspect many users will prefer Samsung's warm and vibrant photos to Apple's solution.