Oppo began the launch of its latest smartphone in India, the Oppo F5, by talking about its leadership in the global trend of selfies. The company claims to have pioneered the use of high resolution front cameras, and now is reportedly the most favoured brand for smartphone buyers looking for the 'best selfie'. It also spoke about the 'five firsts' that it has achieved so far in the realm of the front camera - the first 5MP front camera, first 206-degree rotating camera, first 16MP front camera and first dual-front camera with wide angle selfies. The fifth first is this - the use of an AI recognition engine to shoot better selfies, and that is all that the Oppo F5 is about.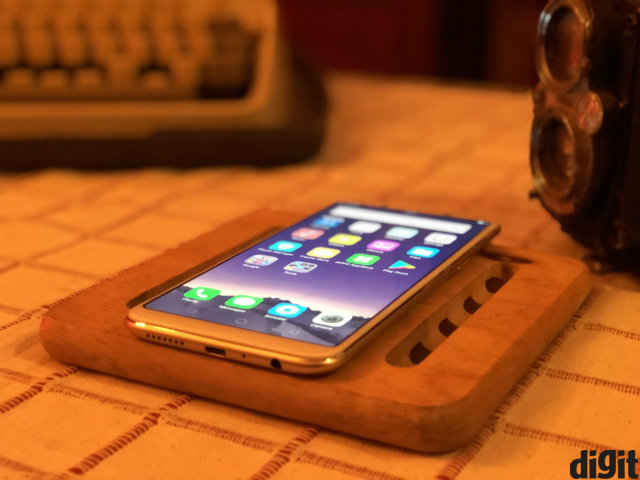 As it states, the Oppo F5 is linked to a global network that stores millions of face pattern and texture data, and links this to the camera software that uses 200 facial recognition points to bring 'AI Beauty Technology' to the smartphone. What this essentially means is that, once you open the front camera to take a selfie, it will automatically gauge your face pattern, skin texture and tone to provide the best beautification effect, automatically. This is a quest to avoid the over-softening of facial features done by many beautification modes in selfie cameras, which often leave out crucial textures and shadows to give a bleak, artificial mask-like look when selfies are shot.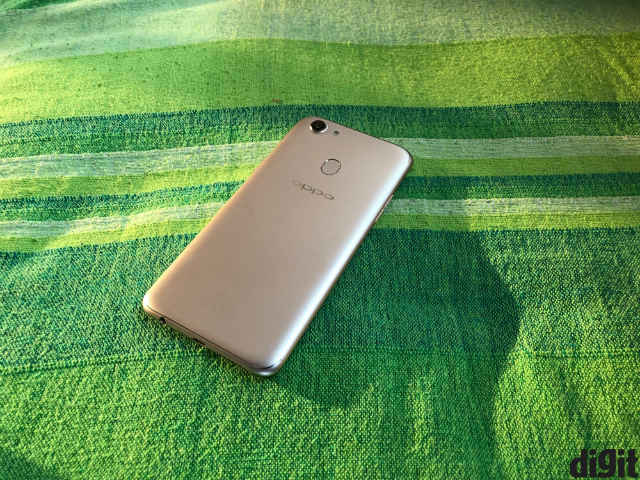 However, the effect of this AI beautification engine is not crystal clear, at least upon first impressions. I took the Oppo F5 out with me to catch the premiere of Thor: Ragnarok (which, incidentally, is amazing), and this was one of the rare occasions when I was actually tempted to take a selfie. There are multiple modes in the front camera, including a software-induced 'bokeh' (background defocus) mode, HDR and a bunch of filters. Alongside, there is now a separate profile for 'Beauty', which is where this AI engine comes in.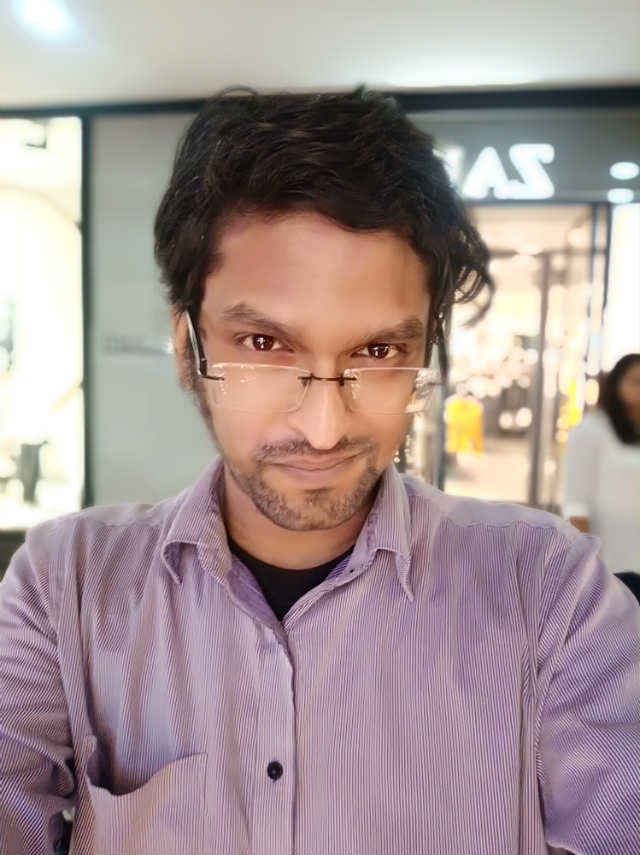 Bokeh selfie with AI Beautification: Decent bokeh, but over-softened face features
You can, of course, choose the intensity of the beauty filters, in case you want an over-softened photograph of yourself. That aside, I could not really gauge exactly how impactful the AI engine was in my selfies, at least in terms of skin tone, textures and shadows. The one area where it did perform well was shooting a selfie in low light. Compromises in such situations include lack of details and softening of sharp edges and features. The bokeh mode, thankfully, did not blur out the edges from around my face, but the consistency of its proficiency remains to be proved.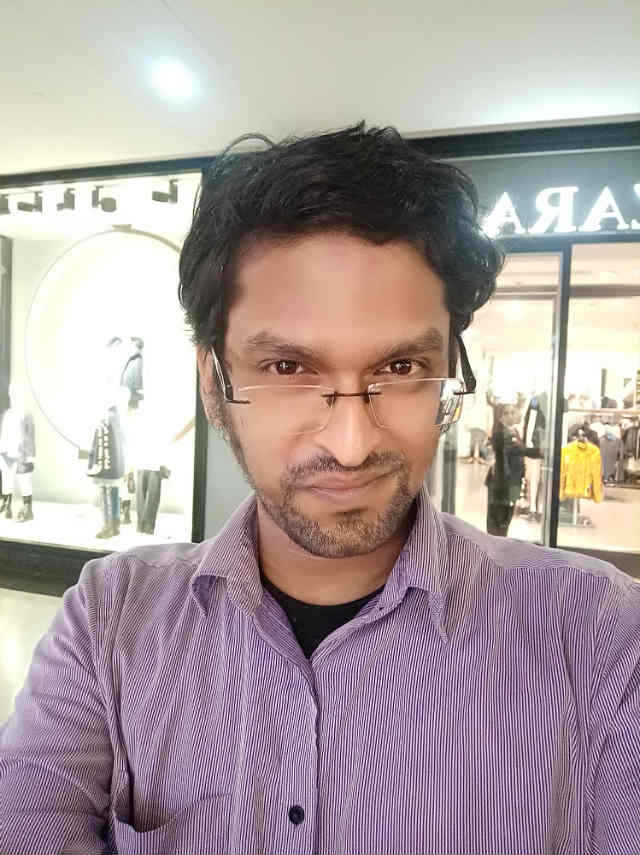 Standard mode: No bokeh, but skin tones are still too soft
The rear camera offers decent brightness in low light, but once again lacks in terms of details and sharpness. The colours also lack in terms of saturation and contrast levels, and appear rather bleak. This, too, gets a beauty mode, so that you can apply face filters on people whose photographs you are about to take.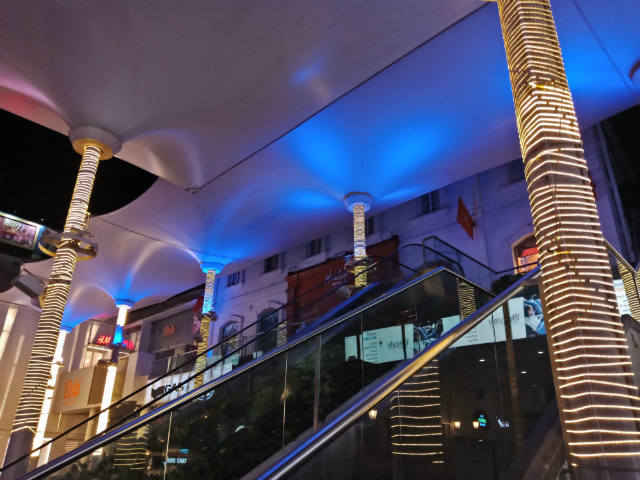 Rear camera photograph sample: The camera lays precedence to the cooler shades
The display, though, was quite pleasant. It is a 6-inch display, laid out in 18:9 aspect ratio and measuring 2160x1080 pixels in effective screen resolution. The colours appeared pleasant, and was not too sharp to look at. From initial impressions, the display appeared quite accurate in terms of colours, although brightness is a tad low, and legibility under direct sunlight may be an issue. In terms of performance, the Oppo F5 is powered by a MediaTek MT6763V octa-core SoC, coupled with 4GB of RAM and 32GB of ROM. There have been noticeable stutters since I set the phone up about 24 hours ago, which is not a promising sign. Without any app open (standard background tasks, Wi-Fi and GPS on, at full brightness) the Oppo F5 consumes nearly 1.8GB of RAM all the time. With Play Store downloads on, camera and a lightweight puzzle game (Stack) open, I had 949MB of RAM available. This hints at multitasking not being its forte, although the final judgement awaits in our final review. As of now, AnTuTu benchmark returned a score of 45409.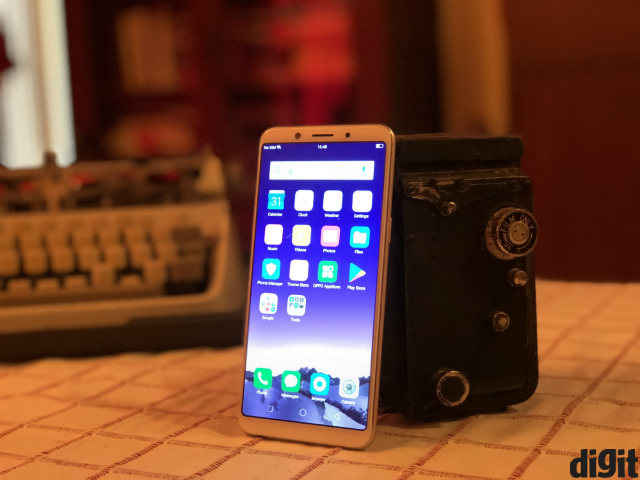 To sum up, the Oppo F5 may have a strong case with the new AI beautification engine, but the effects are not stark or evident. It does not seem to be the strongest performer, and apart from the pleasant display and the lightweight yet sturdy build, it has not done much to impress. At Rs. 19,990, the Oppo F5 may face stiff competition in proving its ground.