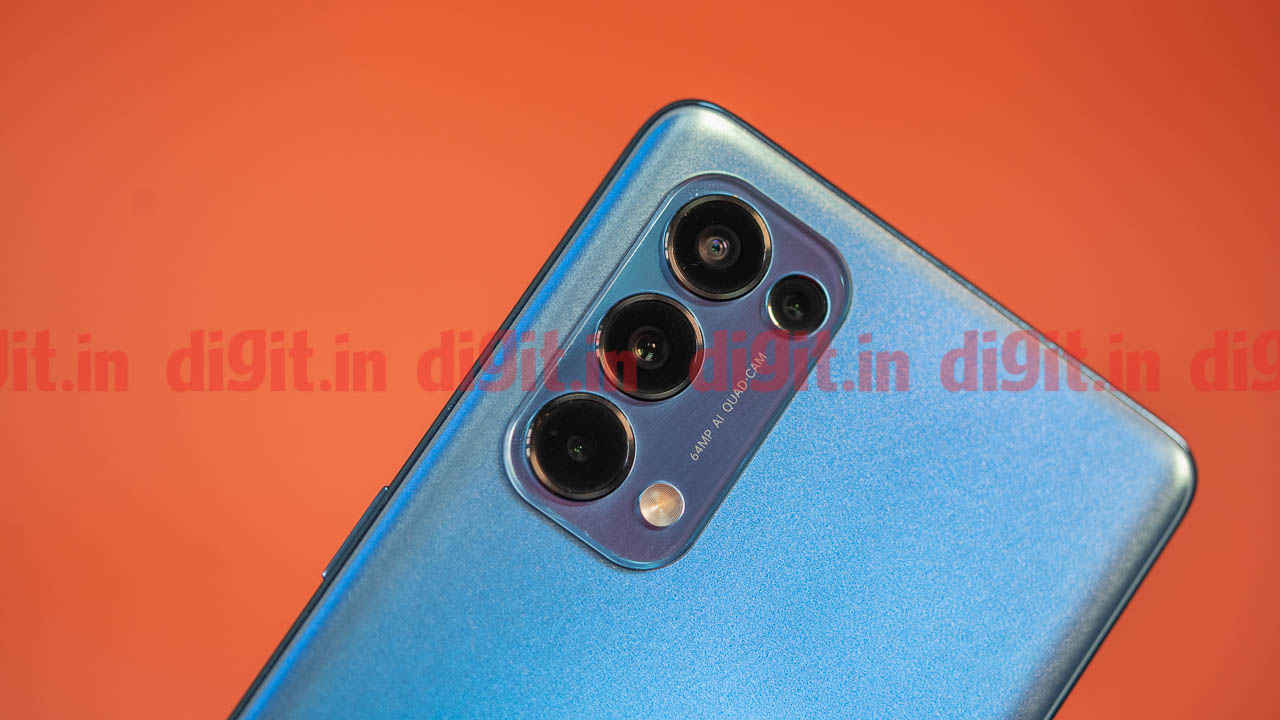 HIGHLIGHTS
Oppo Reno 5 Pro has launched at Rs 35,990 in India

Oppo Reno 5 Pro powered by Dimensity 1000+ processor, 64MP quad cameras

Reno 5 Pro features Oppo's Full Dimension Fusion (FDF) Portrait Video System
Oppo Reno 5 Pro made its debut in India with the MediaTek Dimensity 1000+ processor earlier this week. Oppo has priced it at Rs 35,990 and it brings tons of new video features to the cameras. The Reno 5 Pro is the first phone to arrive in India powered by the Dimensity 1000+ processor paired with a high-end feature set.
The Reno 5 Pro has a high refresh rate display housed in a metal-glass design which is thin and lightweight. On the back, there is a quad-camera array headlined by the 64MP primary camera, an 8MP ultra-wide-angle camera, 2MP macro camera and a 2MP mono camera. The rear camera can record in 4K UHD at 30FPS and 1080p at upto 120FPS.
Moreover, the cameras are supported by Oppo's Full Dimension Fusion (FDF) Portrait Video System with features like AI Highlight Video, AI Color Portrait modes, Soloop video editor and more. Digit spoke with Tasleem Arif, VP and R&D Head at OPPO India and Anku Jain, Managing Director at MediaTek India about the Reno 5 Pro, its new camera features and the Dimensity 1000+ that is at the helm of affairs.
The OPPO Reno5 Pro is slated to be the first phone to be powered by the MediaTek Dimensity 1000+ processor. Why did OPPO choose MediaTek over any other processor?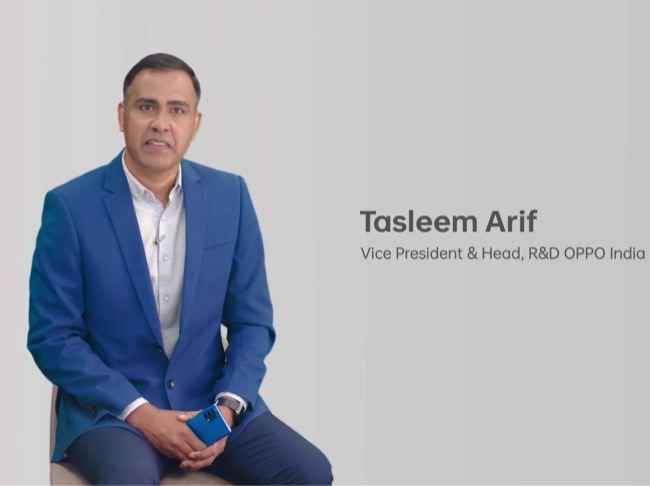 Tasleem Arif: Our flagship Reno series is the epitome of consumer-based innovation and the Reno5 Pro 5G will carry on the legacy. In our recent consumer researches, we realised that consumers are looking for a smartphone that is not only future-ready but also provides hi-end performance. With the Reno5 Pro 5G, we are offering consumers a high performing smartphone which ensures a seamless lag-free, a smooth experience which is made possible with the best in class MediaTek Dimensity 1000+ chipset. Designed to redefine the 5G experience and help consumers be future-ready. MediaTek Dimensity 1000+ is a 5G-integrated SoC designed for flagship experience with increased processing speed and lower power consumption. Its enhanced GPU delivers an even better gaming experience.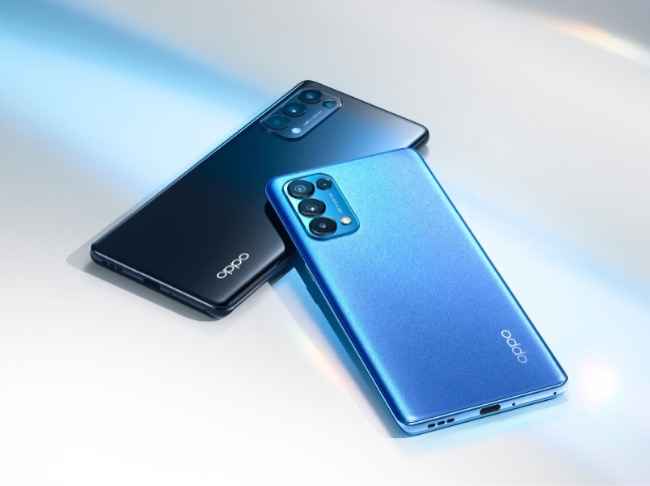 Being built on the 7nm process, it features the Arm flagship Cortex-A77 + Mali-G77 architecture, with A77 cores operating up to 2.6GHz. The OPPO Reno5 Pro 5G powered by MediaTek Dimensity 1000+ scores over 520 thousand on the AnTuTu benchmark test – a 79% increase compared with Reno4 Pro. CPU and GPU are also up by 58% and 181% respectively.
What are some of the advancements MediaTek Dimensity 1000+ brings to smartphones over previous generations?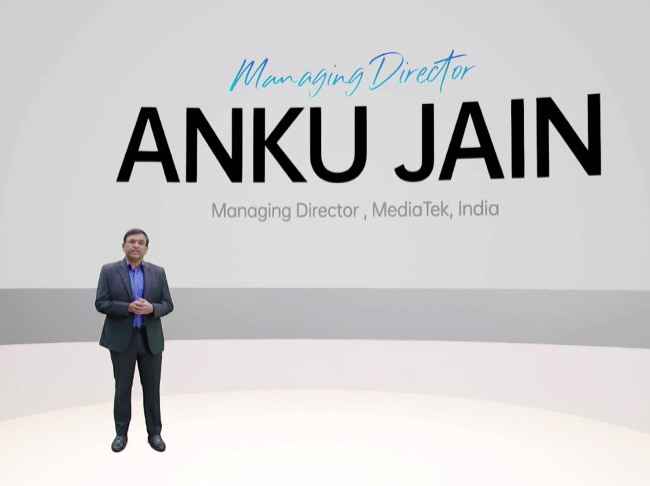 Anku Jain: The Dimensity 1000+ takes forward MediaTek's legacy of delivering incredible and flagship 5G smartphone experiences. The 5G-integrated chip gives you immense CPU performance, stunning graphics and incredible AI that, helps deliver advanced connectivity.
The smartphone market is evolving rapidly, and customers prefer devices that are 5G ready. Data and video consumption have gone up considerably. Customers prefer phones that give them a seamless experience, be it work-related, gaming, video, social media or just connecting with friends and family.
The Dimensity 1000+ processor is also driving the Oppo Full Dimension Fusion Portrait Video system on the Reno 5 Pro that uses AI algorithms to enhance the frame in a video. How is the new processing system different from the older system?
Anku Jain: One of the key features of the Dimensity 1000+ is its Incredible AI-Camera with Supreme Night Video Capture powered by a powerful multi-core AI processor. This processor is equipped with dedicated capture accelerators and HDR-native imaging processors that enable you to capture truly incredible pictures, record moments, or stream to fans. The Mega sensors and hardware-backed enhancements support Multi-Exposure 4K HDR video and Night-ready video capture that enable low noise and high dynamic range for extreme low-light photography and videos.
What are some of the shortcomings you wanted to overcome with the new AI Highlight video feature?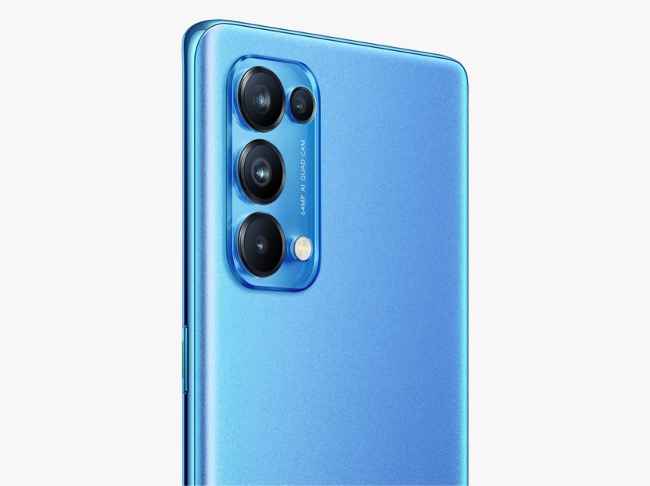 Tasleem Arif: In 2020, we observed an emerging trend of shooting videos with rapid growth in mobile apps like Instagram, Reels or YouTube, or micro and short film platforms. To empower our users to make the most of it, we're bringing in amazing video production tools with Reno5 Pro 5G.
We thoughtfully integrated both hardware and software algorithm and introduced an industry-first OPPO Full Dimension Fusion Portrait Video System and AI Highlight video features for creating amazing videos in any lighting conditions, even if you are on the go.
This will take the videography experience to the next level by supporting high-quality videos even in low light and night time. It is available on both front and rear cameras, allowing users to access it whenever and wherever they need, and it uses up to 40% less power than previous functions, delivering improved image results without draining power.
It uses OPPO's proprietary AI architecture to intelligently combine OPPO's Ultra Night Video algorithm and Live HDR algorithm. By detecting light levels in a scene, it can intelligently adjust the brightness, color, and clarity (noise reduction) to optimize image quality. Additionally, this is the first time that OPPO's Ultra Night Video and Live-HDR can be used together in one feature.
The FDF System's Portrait Perception Engine allows Reno5 Pro 5G users to accurately define features within a portrait image, enabling it to apply effects and other processing techniques with greater precision. Among other benefits, this results in better integration of portrait subjects and the surrounding background, as well as allowing users to better retain their style in their videos, putting them at the heart of their video stories.
Are there any thermal management measures in place on the Reno 5 Pro to keep the phone from getting too warm during extended gaming sessions?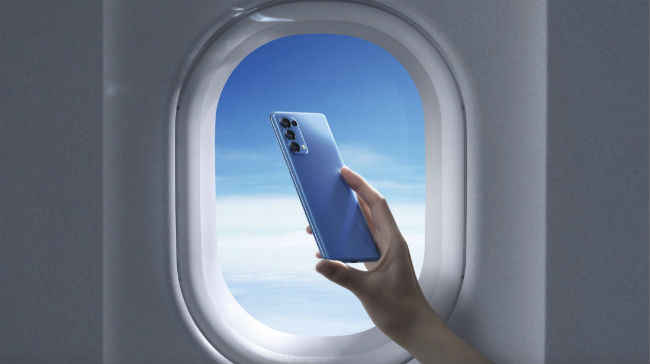 Tasleem Arif: The OPPO Reno5 Pro 5G comes equipped with a larger VC liquid cooling area, together with a copper alloy motherboard bracket and high thermal conductivity aluminium alloy middle enclosure that improves the efficiency of heat dissipation. Additionally, the battery tabs on the smartphone are located in the middle of the battery along with three layers of graphite sheets that further improves heat dissipation. This together helps the device from getting too warm during extending gaming sessions.
The OPPO Reno 4 Pro did have a telephoto camera but the Reno 5 Pro skips it. Any specific reason to exclude a telephoto sensor from the phone this year?
Tasleem Arif: OPPO believes that hardware determines the baseline of imaging performance, and algorithms push performance to infinity. Hence with the Reno5 Pro 5G, we are bringing a 64MP rear quad-cam matrix, an 8MP ultra-wide-angle camera, a 2MP macro camera, and a 2MP mono camera, together with a 32MP front camera that provides the ultimate foundation for Reno5 Pro's powerful imaging capabilities.
With such impressive hardware and the super-resolution algorithm, the Reno5 Pro 5G is built to take photos at a resolution of up to 108MP from the rear camera, delivering retina-level clarity, and extremely rich details and textures. The smartphone is equipped to create a higher-resolution image that can be reconstructed by utilizing sub-pixel displacement between multiple frames of photos acquired by hand-held shooting.
What are some contributions of the OPPO India R&D centre in the development of existing or upcoming phones?
Tasleem Arif: OPPO's R&D Center at Hyderabad has participated heavily in the development of FDF System, working closely with OPPO's five imaging R&D teams worldwide to fine-tune and debug the features supported by the FDF System. In the future, the Hyderabad R&D Center will work on further capturing consumer demand in the local market, working together with OPPO's global imaging teams to build imaging technologies and features that better cater to consumer needs in India.