The LG V20 is a bigger brother of the LG G5. Launched in India yesterday, the V20 is an evident attempt by LG to take over some part of the flagship smartphone market that is being held mostly by Apple, Google and Samsung. On the face, the LG V20 might seem to be slightly imposing - with a Hi-Fi DAC that can offer custom audio profiles and lossless format playback, manual controls on photographs and videos, a secondary Always On display, and a 135-degree wide angle lens on the rear camera are some of the prime features on show here. Why am I calling this slightly imposing? Because this is majorly an enthusiast's phone - someone who would want to play around with all the features available, not someone whose usage is centered around convenience and ease.
Getting the basic facts out, the LG V20 is powered by the Qualcomm Snapdragon 820 SoC, along with 4GB of DDR4-1866 memory and 64GB of UFS 2.0 storage. A 3200mAh, detachable battery powers the package, and the V20 runs on Android Nougat v7.0 with LG's UX 5.0+ custom interface. The primary display In terms of camera, the dual-rear camera setup is a combination of a 16-megapixel Sony IMX298 sensor for the standard, f/1.8 lens with 78-degree field of view, and an 8-megapixel Sony IMX219PQ 1/4-inch type sensor for the f/2.4 lens with 135-degree field of view. The front camera uses a 5-megapixel sensor with an f/1.9 lens and 120-degree field of view. In terms of Hi-Fi audio, the LG V20 uses an ESS SABRE ES9218 PRO Quad DAC that makes the phone capable of 24-bit audio playback and compatibility with a wide range of audio formats, including FLAC.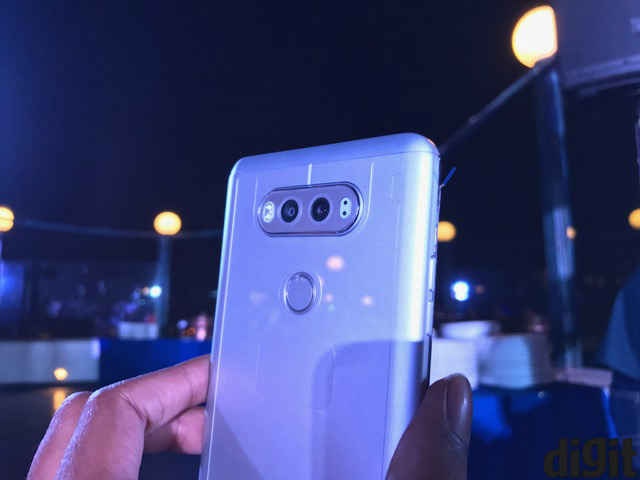 With all of that out of the way, does the LG V20 deliver on its promise? In terms of build, the metal chassis does not really feel as premium as the Apple iPhone 7 or Samsung's Galaxy S7 Edge. It feels reasonably sturdy, but nothing exceptional. At 7.6mm and 173 grams, it is reasonably slim, and although it is not exactly light, the weight feels evenly distributed for a device housing a 5.7-inch display. It also has a button that detaches the rear metal panel, to give you access to the detachable battery. This is a neat addition by LG, seeing that no flagship phones come with a removable battery nowadays.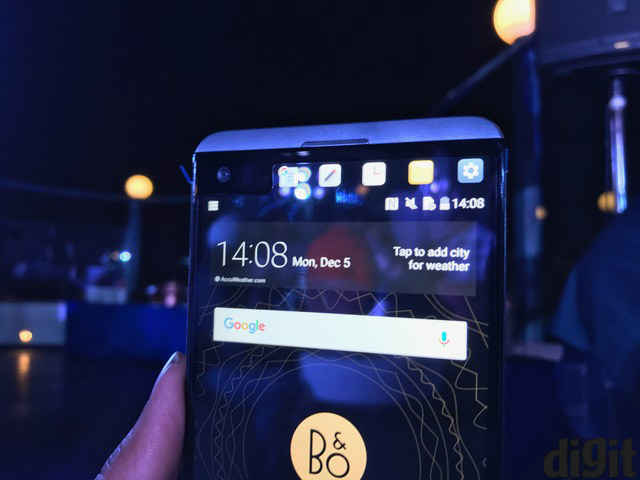 The main display itself seems reasonably vibrant, and while the brightness level seemed fine in low light, it may be a spot of bother under bright sunlight. It seems crisp enough, although the sharpness may impose considerable battery drain. The secondary, 2.1-inch display with resolution of 160x1040 pixels is quite responsive, and works similarly as the LG X Screen. It is certainly more responsive, and gives access to five apps, quick settings and recently accessed applications. It also shows notifications in more detail, which LG states will have a considerable positive impact on the phone's battery life. All of this remains to be tested.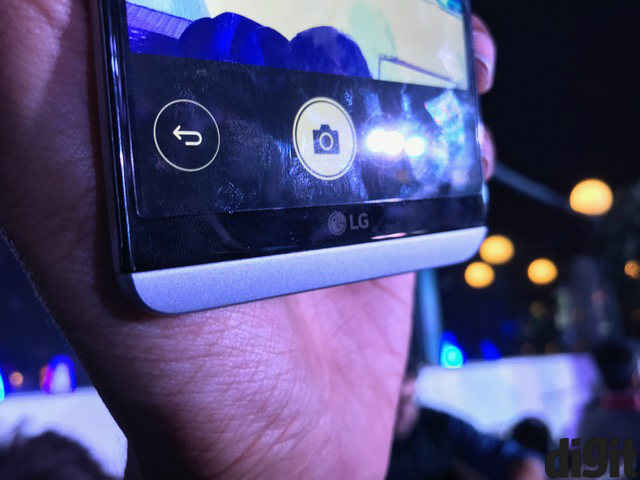 The camera, meanwhile, seems to produce reasonably decent photographs. This is the same main camera module used on OnePlus 3, so we do expect fairly reliable photograph quality out of the LG V20. Adding to the versatility is the secondary wide angle camera. We have already seen how it performs on the LG G5, and with the V20, initial tests revealed lens flares. Apart from that, though, this is a versatile addition to the smartphone, and the only problem is the f/2.4 lens, which may hamper low light photography. The front-facing camera, meanwhile, seems fairly good in terms of sharpness, and the wide angle lens makes it a functional enhancement for selfie enthusiasts, too!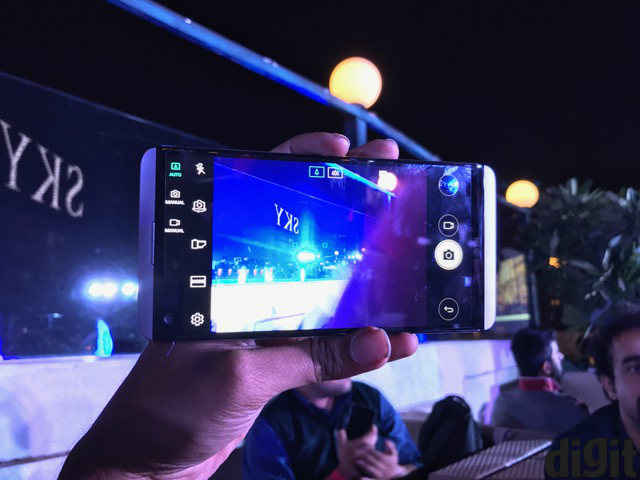 The biggest focus, though, is on audio. To make sure you get to make good use of its high res DAC, LG has partnered with Bang & Olufsen to provide a pair of B&O Beoplay in-ear headphones with the LG V20. The resultant audio quality is actually quite impressive, and this means that you will not need to invest separately in a pair of expensive headphones to make the most of the V20's audio enhancements. It seems to be in line with the likes of Sony Xperia XZ and HTC 10, in terms of audio performance, and may even be marginally better.
Performance, though, is often seen as the most crucial factor for buying a flagship smartphone, and despite the Snapdragon 820 SoC and 4GB of RAM, the LG V20 seems to be rather sluggish. The custom interface adds to the load, and upon initial inspections, the LG V20 seems outdone by the likes of BlackBerry DTEK60 and Moto Z, and almost certainly by other flagships. Starting up the device showed a distinct, three-second lag, the likes of which is unheard of or unseen on present gen flagships.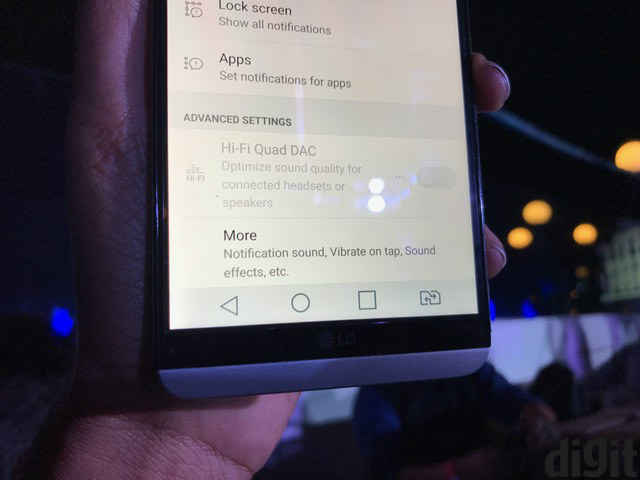 The LG V20 is on sale now, and online sales will be exclusive only to Amazon. If you are reading this, then you would have noticed by now that the LG V20 is indeed quite loaded. However, there are sporadic flaws like an average design and unimpressive initial performance. Moreover, would you buy a smartphone for enhanced audio quality and wide angle cameras? They do make alluring additions, particularly for enthusiasts, but the likes of Apple's iPhone 7, Google Pixel XL, Samsung Galaxy S7 edge, HTC 10, Moto Z and even the BlackBerry DTEK60 have similar features and eventual performance output, without really boasting of them.
It is a bit too early to call for a verdict, and I am truly left with mixed reactions, after spending the first few minutes with the LG V20.