LeEco is the newest smartphone maker from China to have taken the Indian market by storm, but while it sells phones right now, LeEco's revenue has never come from its devices. I sat down with Atul Jain, COO of Smart Electronics, LeEco India, to find out how the company plans to go about with its business here. Jain told us about the company's next product cycle and why LeEco is able to bring in its TVs to India, while Xiaomi's Mi TV has been two years awaiting. Read on for more...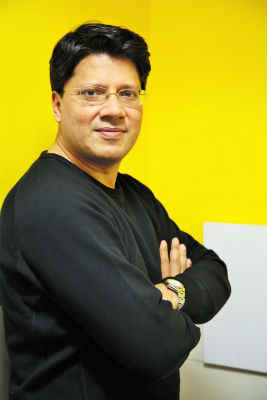 Le Holdings has always been about the ecosystem it brings. How long will that take to come to India?
It took LeEco, or Letv (at that time), some time to bring the ecosystem around. We started from mobile screens, then Super TVs and we've expanded beyond that now, to even the cloud. All that will come into India. We already have one screen, and we're bringing Super TVs, I would say quarter 2, we have already started announcing content through YuppTV etc. and you'll also see announcements in cloud very soon. You'll see it all very soon, in a matter of months.
In China LeEco has its own content. It's even known as the Netflix of China in some places. How will all that come to India?
We have partnered, acquired and self developed content in China, we'll be following a similar strategy here. Right now we have partnered content, with YuppTV and ErosNow, which I think will be a faster go to market strategy. We're also looking at having our own content, or acquired content in India, but that'll be kind of mini phase 2 for us.
Have you also started developing your own content for India or taken steps in that direction?
We've started understanding and researching what Indian users need. Since India isn't one country, we can't just say one kind of content for the entire country. So right now we're understanding what kind of content is required in what part and the next stage would be to develop it.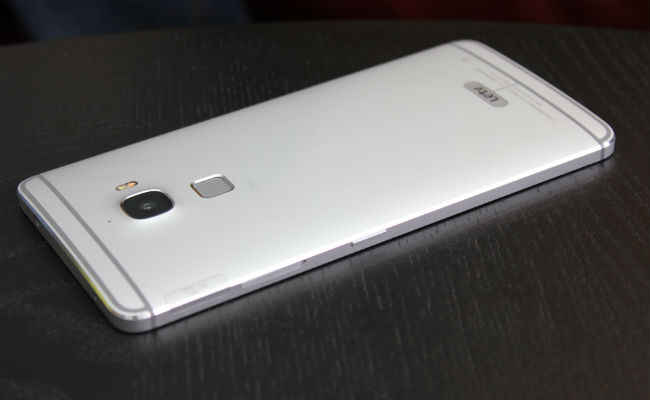 Moving on, you have the Le 1s, which breaks the price barrier in the budget segment, and you also have the high-end Le Max. What's the strategy here? Since we've seen most newer companies playing in either of these segments.
Our premise is to offer entertainment ability to our consumers, to have the entertainment that he needs, where he needs, in the form he needs, and for that we'll provide him and enable him with all kinds of devices. So, both our phones serve the same purpose, but the specs differ. So, depending on what kind of specs a consumer requires, they can choose amongst our devices. So, in the future also, we'll have devices across price points, so that we can cater to a larger audience.
What'll be the difference between China and India in terms of launch dates and times?
I think the Indian consumer and any other consumer in the world, are equal. So we can not say that what works in some other market doesn't work in India. Our endeavour will be to launch in India, world class latest products, almost as fast as we launch it anywhere else.
What is the next product cycle then? Are you sticking with these two phones for a while or are new products coming?
Everything is happening fast. We're now looking at the next range of phones. We should be launching them in the month of April or May. Almost simultaneously we'll be launching our Super TVs. A couple of models will come in, at different price and size ranges. Then we'll follow up with another set of devices on the mobile side, maybe around the month of July-August. So, I think you'll be seeing a new introduction from our side every couple of months. Consumers needs the latest and they also need the very best, and we have to keep pace with that.
So from what you told me, we know of only 5 LeEco phones at the moment, including the Le 1, Le 1s, Le 1 Pro, Le Max and Le Max Pro. Can we then assume that the next phone, in April-May, will be the Le Max?
That's difficult for us to say. It's something that was unveiled in CES 2016, so I would not like to comment on which one it will be, in April or May. But we will be launching in those months.
Ok, but if not, then these new models will also be new to China as well then?
Yes, because China also has only these five models at the moment.
When it comes to the TVs, how will you get around the price barriers? Because they're quite expensive in China as well.
Just wait and watch. We're looking at a strategy similar to the smartphones. We believe in being transparent with respect to Bill of Materials costing. What we're saying is that the era of making profits on devices/hardware is over. So, you can be assured that whatever prices we choose for the TVs, will probably be the best price that any manufacturers offer can offer for the same specs. The pricing will be disruptive as well as sustainable.
That was going to be my next question. You earn from the content, not from the product. So, what is missing in a LeEco phone in India right now are the Le View and Le Live, which deliver all the content to users. When will those be introduced in eUI?
All that will be introduced here in quarter 2. It's part of the plan and they have to come in. They're integral to other content.
So won't you need your own content to do that? Or can you do it with partnered and acquired content?
Yes, it can be done with such content.
Then that means that the integration you're working for, with these partners, is much deeper than what others go for?
Oh yes, I think it would be a little more symbiotic relationship than many other companies.
What else is different between the Indian and Chinese strategies?
Nothing really. I think we're trying to copy our strategy in China and bring in the successful model from China, to India. Yes, if there's be developments along the way, we'll adapt to them. For example, we have almost 1500 retail stores in China for selling LeEco phones. We'll do the same in India. We go offline in China as well, but in much smaller volumes, but we can lay more emphasis on that in India, based on consumer reactions.
You also have LeMall.com in China, how will you do that? Is it even allowed in India?
So, we haven't set up LeMall in India yet. We're in the process of going over the technicalities of setting that up. We will of course, follow whatever the law of the land says.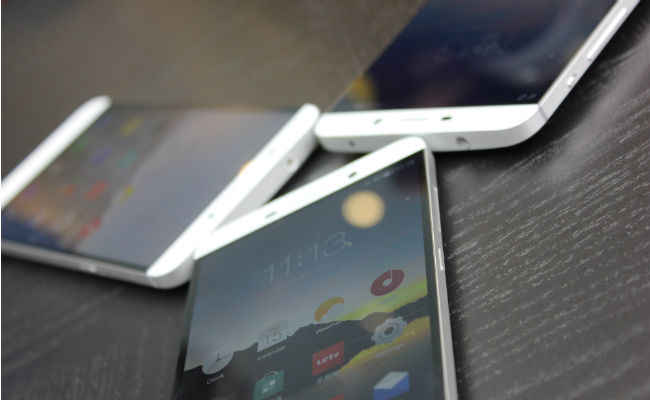 What about the Super Cycle and Super Car?
The Super Cycle is something we already have in China and we'll bring it to India in Quarter 3 or Quarter 4. The Super Car is in a developmental phase with Aston Martin in the US right now, and that's not going to happen in the months to come. But, Super Cycles, Super TVs etc. are all headed here.
So what is the India team like, with respect to R&D?
We're looking at setting up the R&D team and have started work on it. We're gunning for 1000 employees by the end of 2016.
Xiaomi has been looking to bring its Mi TVs to India for a while but not been able to do so yet, how do you succeed to bring them by May-June then? What's the difference here?
I can't comment on Xiaomi's strategy, but what we do know is that we'll bring in the screens (the TVs). You have to understand that it's not just about getting the screens into the country. My content could be sitting anywhere over the world and has to come through multiple hubs, reaching the consumer at the end. We have over 650 content delivery networks all over the world, which allows us to improve the user experience for our users. That is something that nobody has been able to do so far. Apple has failed completely, companies like Samsung have thought about it and have failed. So, even the larger guys have failed, so the smaller ones you're talking about may not even have something like this planned.
Thanks a lot for talking to us Mr. Jain.