Realme's journey in India has been an interesting one. From its modest beginnings, the company has gone on to quickly become one of the biggest players in the consumer technology space. With a line-up of impressive products under its belt, the company is now looking to take the next step forward, as it enters what it calls the "second phase of growth".
We recently sat down with Madhav Sheth, CEO, Realme India and President, Realme International Business Group, to understand the company's plans for the upcoming festive season sales, its detailed strategy to boost growth in India, and growth targets for 2022 and beyond.
Q. Realme has seen massive growth in the last four years. How has the journey been?
A. Our journey in the last four years has been nothing short of exciting, and we have grown exponentially. We have enjoyed this ride of ups and downs and are now looking forward to what's coming next for us as a brand and as a larger industry. In a mere span of four years, we have been able to carve a niche for ourselves in the Indian market as well as globally. Realme has been one of the only brands that has seen positive growth over the past few months and we take immense pride in it. We were recently positioned as the second-largest smartphone brand in India as per IDC reports and we are working towards sustaining the position in the future as well.
In the last two years, we have also expanded our portfolio in terms of new product categories such as wearables, hearables, laptops, tablets, and other smart home products with our 1+5+T strategy. Our user base in India and in other countries has grown massively. We have over 140 million users, out of which 70 million are from India, and the number is increasing with each passing day.
As a brand, we have also been working towards building a strong manufacturing ecosystem within the country and have partnered with various OEMs for our smartphones, smart TVs and other AIoT products.
For the upcoming months, we have some exciting plans in place and have put together a detailed strategy to achieve our goals.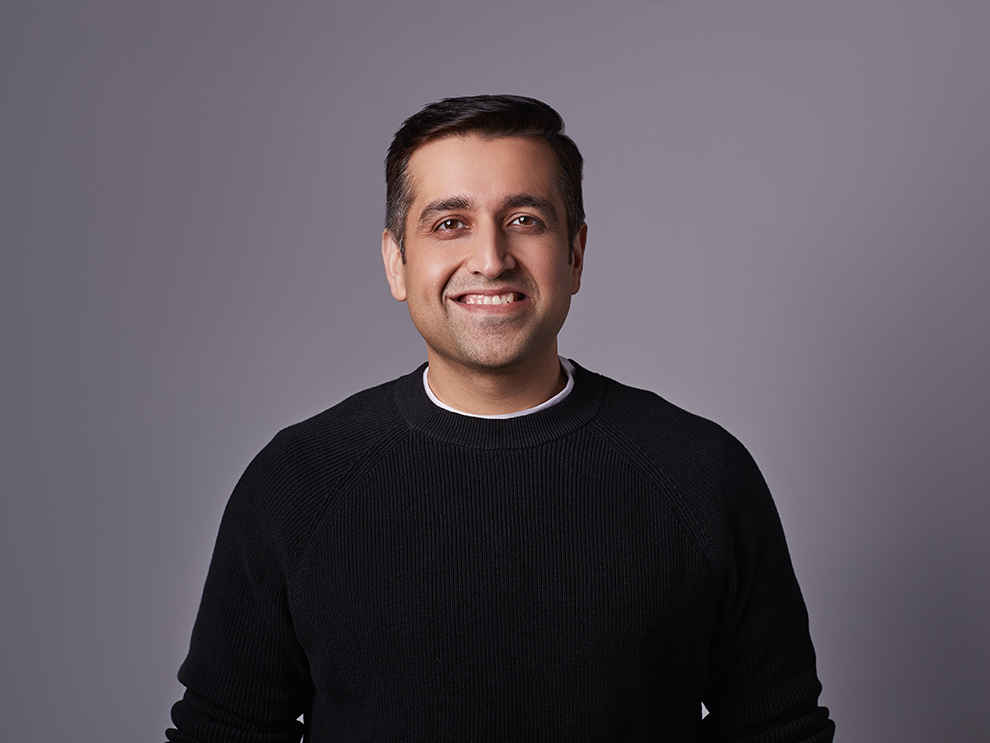 Q. What will we see next from Realme?
A. Now that we have built a strong foundation for ourselves - we have launched multiple products and entered quite a few categories, creating an expansive TechLife Ecosystem - we are entering our second phase of growth where we will be focusing our efforts on driving focused, long-term growth. For this, we have put together a three-pronged strategy which includes market cultivation, optimizing e-commerce, and simply better strategy. Let me take you through these in detail.
India is a 10-million shipments market and holds a special place for us, being the market where we started out. In the last four years, we have built local teams and hired local citizens to leverage their understanding and skills for the Indian market. We want to ensure that our products are always in line with what our users are looking for, and we believe that this understanding lies best with the citizens of the country itself. We want to bring more local and customized experiences to our users and we will do everything possible to make that happen through our market cultivation strategy.
Talking about our enhanced e-commerce strategy, we intend to strengthen our partnership with Flipkart and Amazon. We are also working towards establishing our International E-commerce Department (IEC) globally to strengthen our e-commerce DNA and unify channel management.
Moving forward, Realme also aims to simplify its product offerings, beginning with the GT Series and Number Series phones, giving additional importance to the quality of the product. While our GT Series will continue reaching for the future of tech and design, our Number Series will focus on making today's tech innovations more accessible.
At Realme, we have always ensured that we provide the best of everything to our customers, and moving forward, we want to continue to strengthen our commitment to deliver the best for our customers and leave no room for complaints or challenges.
Q With the festive season coming in, what are your expectations in terms of sales?
A. We are really excited about the festive season and our celebrations have already started. We held our 828 Realme Fan Festival sales between August 24 to August 28 during which we sold products worth more than INR 500 crore including smartphones and AIoT products. We also recently announced the Realme Festive Days sale, which commenced on September 8 and is live until September 16. During this sale, we have provided discounts and offers worth INR 700 crores across realme.com, Flipkart, and Amazon. We have already seen high demand and sold over 300,000 units in the first few days of the sale. Overall, we are expecting a 10% y-o-y growth during the festive season and are targeting to sell 6 million smartphone units and 1.7 million AIoT units across channels.
Q. What are your overall targets for 2022?
A. We aim to become the second largest smartphone brand in 2022 and emerge as the No.1 smart audio (TWS & Neckband) brand, Online No.1 tablet brand, and No.1 wearables brand in India.
In regard to our AIoT portfolio, we have already forayed into various categories, and the response from our customers has given us the confidence to not just expand further on our existing products, but also enter new categories. We'll keep adding new products to our present product lineups.
One of our major priorities has always been localization, and we collaborated with Bhagwati Electronics, Videotex International, Skyworth, and KHY to convert this into reality. Realme is working on attaining 100% local production for hearables and wearables in 2022 after already achieving 100% localization for smartphones and smart TVs in India.
Q. Product line-up for the upcoming months
A. Like I mentioned earlier, in our second stage of growth, we are focusing on expanding our current portfolio while emphasizing bringing superior quality products. Moving forward, we will add more products to our current categories and enter some new categories as well, keeping in line with our Simply Better strategy.
For more technology news, product reviews, sci-tech features and updates, keep reading Digit.in.