Huawei has been itching to position itself next to Apple and Samsung in overseas markets. In India, though, the company has been content with playing in the lower-end segment, with its Honor devices. So, it was a surprise when Huawei's Allen Wong confirmed to us at the sidelines of the Honor 5C launch that the Huawei P9 is headed to India. The Huawei P9 and P9 Plus are perhaps the most interesting devices from the company this year, and here at MWC Shanghai, they're proudly displayed at Huawei's booth.
The two phones are pretty much the same, except for the larger display and battery on the P9 Plus. While the Huawei P9 has a 5.2-inch display, the P9 Plus sports a 5.5-inch panel, along with a 3400mAh battery pack on the P9 Plus against the 3000mAh on the Huawei P9. It's also worth noting that we have no official word on whether the P9 Plus is coming to India, along with the P9.
Both these phones run on the HiSilicon Kirin 955 SoC and feel snappy, at least on demo devices. The P9 also comes in 32GB/3GB and 64GB/4GB variants for storage and RAM. The P9 Plus sits pretty with a 64GB/4GB variant only.
A cursory first look at the two smartphones is enough to confirm that they'll cost you a fair bit. I doubt Huawei will settle for anything below Rs. 30,000 for these phones, in India. That said, they may still be worth it. Both the P9 and P9 Plus feel more premium than the OnePlus 3, LeEco Le Max 2 or any other smartphone in this price range. They're made of aluminimum, with the Leica SUMMARIT-branded cameras sitting flush with the body, on the back. Perhaps the only niggle is that on tapping the aluminium body, you get a hollow sound, which you won't get on an iPhone.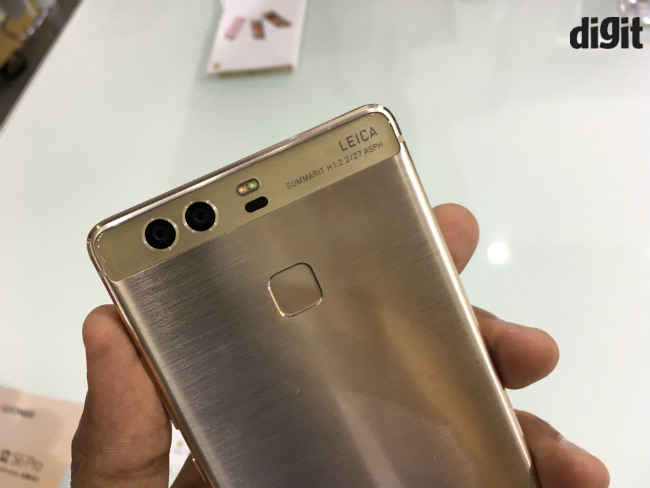 Still, I prefer the Huawei P9 to an iPhone 6s. Why? Because it's almost the same size, but with a 5.2 inch display. Given that the smartphone is a primary content consumption device for many, a bigger screen in a compact body is preferred. To be clear, I'm a lover of small phones, and I don't go for big screens unless they're fitted in compact bodies, which is also why I'm less inclined to opt for the P9 Plus. The main aspect of these two devices, though, are their cameras. The P9 and P9 Plus have two 12MP sensors on their backs, built in partnership with Leica. The MWC Shanghai exhibition area is far from ideal for testing a camera, but on first impressions, it is pretty clear that the focus is in details. Partnering with Leica had to mean that the camera needed to be stellar, and that is what this device is focussed on.
Does it seem better than others, though? I can't say right now. The Huawei P9 and P9 Plus are definitely better than most other smartphones out there, but I'll wait two months before deciding whether they're the best.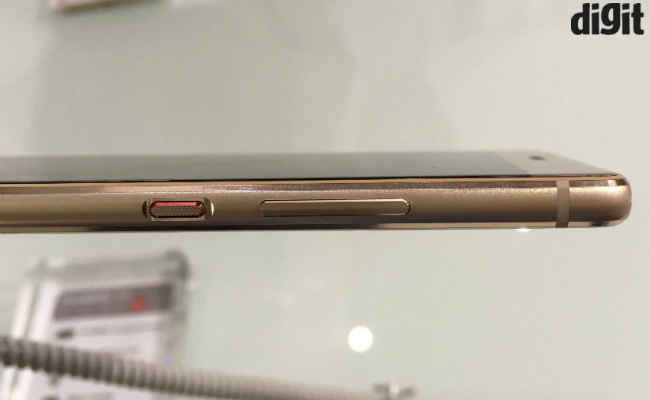 That brings up a much more important question. In the price-sensitive Indian market, just how much can Huawei ask for these? The Kirin 955 seems fast, but it's still no Snapdragon 820. The camera seems great, but with all the focus on detail, it is slightly slow to focus and shoot. Note that when I say slow, I'm speaking strictly in comparison to a OnePlus 3 or Galaxy S7 Edge, and the P9 and P9 Plus are only a split second slower. But that's a lot in the current market.
To be absolutely clear, I quite liked the Huawei P9 and P9 Plus, but Huawei may be fighting an uphill battle here. Direct conversion from US pricing comes to around Rs. 30,000, which means that the price in India may be even more. But then, the P9 and P9 Plus do seem like the phones that'll raise Huawei's image. These, combined with the Nexus 6P, are proof that Huawei is a step ahead of most other Chinese players. Perhaps a compromise on margins on the P9 will make Huawei the big player in India that it wants to be.