HTC phones have always been easy to figure out. You could easily see the company's strengths and weaknesses. HTC's contribution to Android has been unfailing and continuous. From the first Nexus smartphone to the first phone that really taok on the iPhone in terms of design, HTC has been there through everything that Android has accomplished. The HTC One raised the bar for Android design, while HTC Boomsound was perhaps the first time a smartphone OEM emphasised on the audio aspect. In a lot of ways, the HTC 10 is the culmination of everything that HTC has done till date, into one reasonably attractive package.
HTC has dropped the 'One' moniker from its flagship this time, and there's a reason for that. Although the design remains distinctly similar, the company has made one important change that makes a difference. The chamfered edge around the back makes the HTC 10 stand out among a sea of smartphones. It's not a radical change like Samsung did with its Galaxy S series, but it's important. The HTC 10 isn't as small as a Galaxy S7, but it sure feels more compact. It's light, metallic and distinctly HTC. Take the HTC One M8, and make it more sparkly (because of the chamfered edge), and you have the HTC 10, only more ergonomic.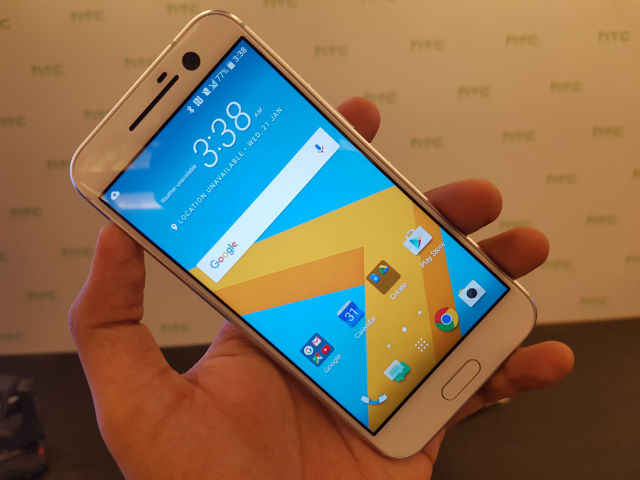 That's one change that consumers and critics wanted. HTC has also changed the camera this time. The phone sports a 12MP rear camera, and HTC claims that it's incredible this time. I usually refrain from judging camera quality till a review, but as far as focusing and shutter speed are concerned, i found no flaws with the HTC 10, at least at the reasonably well-lit launch event. The front camera has OIS this time, making this the first phone to boast of such a feature. We'll see how that works out, but I saw some softening of images, which I don't like. Having said that, it makes sense to soften these photos, since human faces look better when softened.
The audio enhancements are also back, with a woofer placed somewhere near the fingerprint sensor, and a tweeter in its earpiece. Ideally, this should enhance audio clarity from the phone, and should also give better audio on calls. The tweeter is responsible for mids and highs, while the woofer manages the bass. There are very few phones that can boast such a niche addition. I can't comment on the result right now, but paying attention to such small details is a very HTC thing to do. From what I saw on the HTC One A9, I'm definitely looking forward to this aspect.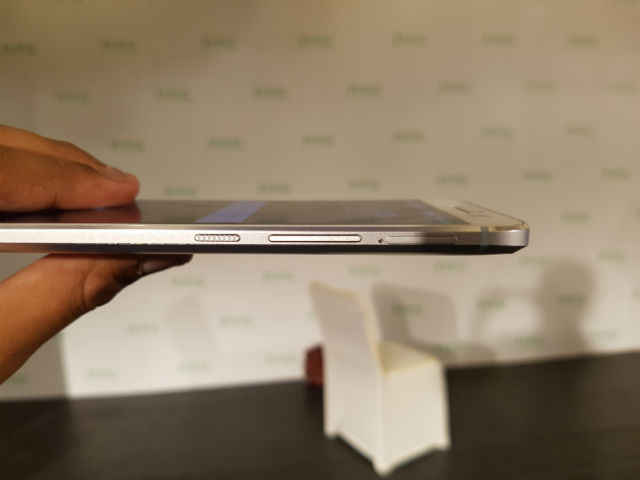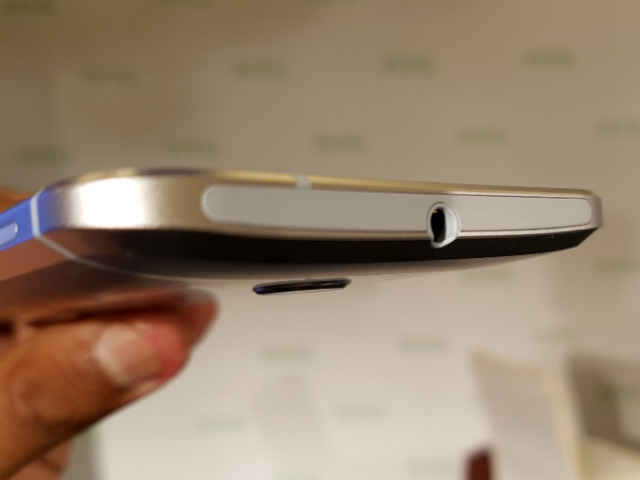 Another distinctly HTC thing about the 10 is its Super LCD 5 QHD display. Over the years, HTC displays have always delivered very balanced colours. They're not quite true colours like Apple, but neither are they oversaturated like Samsung's Super AMOLEDs. This is something that was missing in the HTC One M9+, and HTC is going back to its roots with a QHD panel that seems pleasantly balanced.
The display, design and audio enhancements make this a very HTC-like device. It's a safe approach and reasonable considering HTC's declining sales. Going back to its roots may be the best idea for HTC to make a comeback in the market. The HTC 10 is not really innovative like the LG G5, but I don't really mind it. It's not a 'new' phone, but perhaps this is what HTC needs right now.
On first look, I'm not exactly wowed by the HTC 10, but I'm encouraged to look forward to reviewing this device, something that hasn't happened since the One M8.