Dual-sim Android smartphones are pretty common these days. In fact, most new Android smartphones house dual-SIM capabilities including - OnePlus 5, Honor 8, Samsung Galaxy S8, Galaxy On Max, Galaxy J7 Max , Galaxy J7 Pro, Moto G5 Plus, Xiaomi Mi Max 2, Xiaomi Redmi Note 4, and the list goes on. A pretty common peeve dual-SIM smartphone owners have is the inability to use two different WhatsApp accounts on a single device. The WhatsApp app cannot be installed twice from the Play Store to run two different accounts, but there are two simple workarounds with which this problem can be resolved. Here, we give you a step-by-step guide to getting your two different WhatsApp accounts functional on a dual-SIM handset.
GBWhatsApp APK version 5.7
GBWhatsApp is a third-party app that you can install to get dual WhatsApp accounts working on your device. The app is known to get regular updates from its developers, the last one being in June.
To install GBWhatsApp, access and click on the download link from your dual-SIM Android device. This will download the APK on your Android smartphone.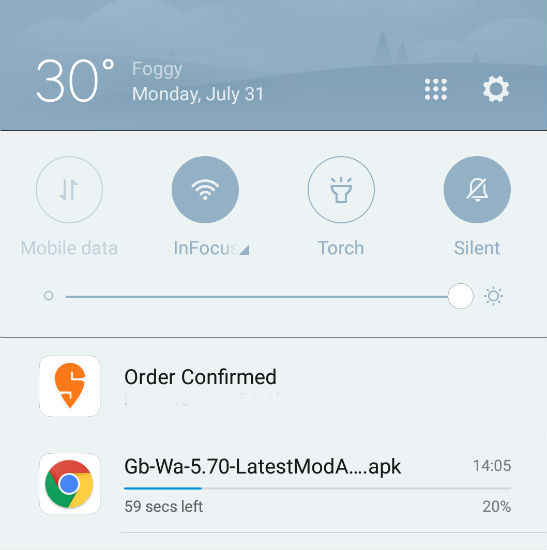 After downloading, install the APK on your device. Once you click on the file, you will see an authorisation screen asking you to install the app on your Android phone. The process takes a few seconds to complete.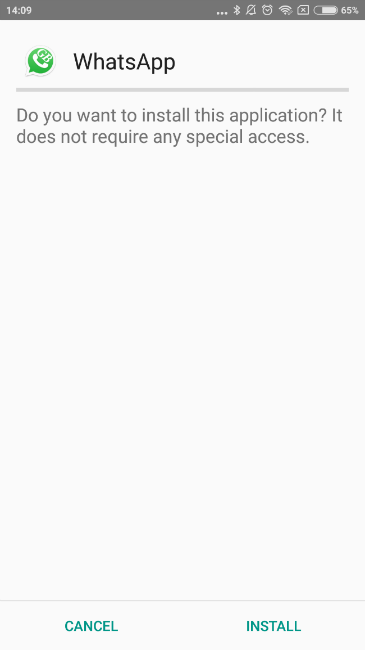 Since you are already using a primary WhatsApp account that you set up after downloading the app from Play Store. Use your secondary phone number to register with GBWhatsApp. Once you do this, an OTP will be sent to your other number.
Once the OTP is verified, you can choose to import your WhatsApp data backup of the number and start using the app normally.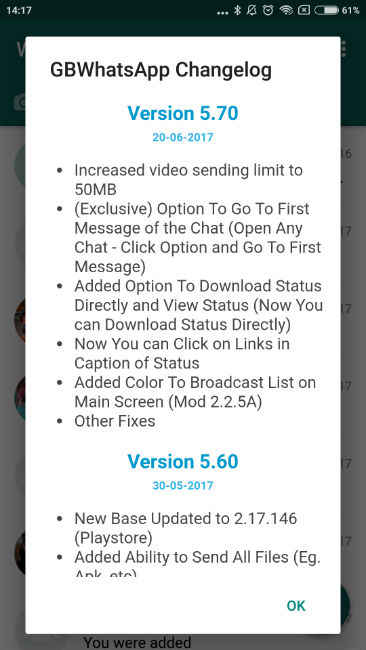 GB WhatsApp gives users a few more added features than the official WhatsApp. For instance, users can click on options inside a chat to go to the first message in that conversation.
Users should note that there is always a level of risk involved with using third-party apps, or apps that are not officially listed on the PlayStore.
Parallel Space app on Play Store
The Parallel Space app on Play Store is another way of accessing multiple accounts on one device. The app clones and runs multiple app accounts and assigns them different themes for the benefit of the user. Not all apps can be cloned through Parallel Space though, and some users have told us that this method does not always work for running two WhatsApp accounts. Nevertheless, we tried it and it worked for us. Here is the method to get two WhatsApp accounts running on a single phone through Parallel Space.
Download the Parallel Space app from the Play Store. The app is 6.11MB in size.
After downloading the app, click on the 'Add App' (plus icon) and select WhatsApp from the list.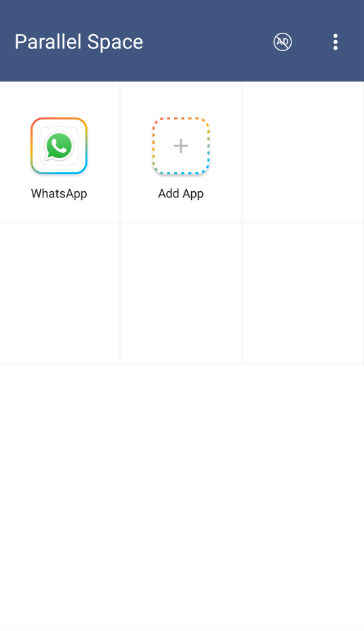 Once selected, register your secondary number with WhatsApp clone inside the Parallel Space app and start using the service.
Apart from WhatsApp, Parallel Space can also clone apps like PayTM, Flipkart, Amazon, Facebook, Messenger, Uber and more.
So these were the two most effective methods of using two WhatsApp accounts on your dual-SIM device. The apps work similarly on a single SIM smartphone as well, and users just need to make sure they have access to the secondary number for OTP authentications.