RAM, or random access memory, is an essential hardware component that powers our smartphones. It's essentially a form of storage which is much faster than the internal storage in your phone. As and when the processor crunches and computes data, it's easier to fetch the data from the RAM instead of the internal storage or ROM, which is primarily the reason why apps and games on your phones load in a second. In Android phones, RAM is used to keep an application or game loaded and ready to use. Apps remain in RAM long after it has been used, so you can go back to the app when you need it again.
The Android operating system will keep some RAM reserved to perform basic operations but Android is also designed in a way where most of the memory will be used up in keeping apps loaded in the background. A small portion of the RAM will always remain free for when the going gets tough. Recent updates have also made Android more intelligent in managing RAM. Apps that you use most frequently will be kept loaded in your RAM at all times, that is if there is enough RAM available in your phone.
Phones with 2GB to 3GB RAM will have issues in keeping large apps like Facebook, Instagram or Amazon loaded in the background for faster access. But a phone with 4GB RAM and above will not have much of a problem doing the above. Having said that, a phone with 4GB RAM is more or less just about enough to get through your basic tasks of browsing social media, taking photos and playing casual games. Multi-tasking might become an issue after prolonged use as there won't be enough free RAM available to efficiently switch between apps.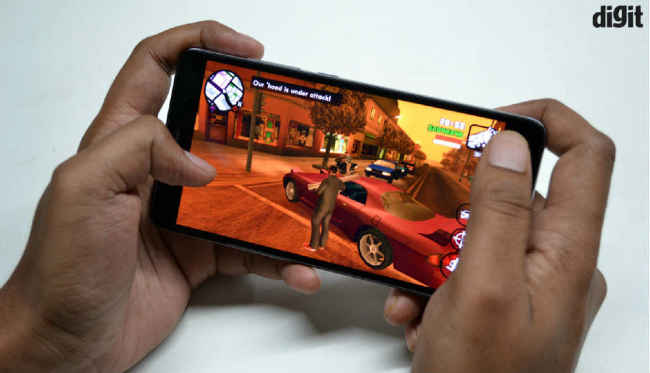 With around 6GB RAM, multi-tasking becomes easier. If you are a power user who would take a photo, edit it on the go and share it, or keep switching between multiple tabs on your browser and a note-taking app, a 6GB RAM phone will be more helpful.
There are also phones that now come with 8GB to up to 12GB RAM. A basic user won't really need all that much RAM. But if you crave for a flagship smartphone that remains blazing fast no matter what you do, you can go for the top variants of flagship phones. More RAM is never too bad, right? Especially if you are a gamer, an 8GB RAM phone would be a safe bet for smooth gaming.
With around 8GB of RAM or even 12GB RAM for that matter, you can keep your games pre-loaded for instant access. No need to wait for the game to load to start playing. Craving for a match? Just tap on the icon and you'll be ready to play. We've seen this happen in case of PUBG Mobile where a flagship smartphone with around 8GB RAM would keep the game loaded at the main lobby screen. It's quite fun to see everyone else wait for their game to load while you're all locked and loaded.
Now, more RAM isn't always useful. If you are not much of a heavy user, you will essentially be paying for RAM that will be left unused. Having said that, having more RAM doesn't hurt. It keeps your device future-proof and running smoothly for years to come.