Here's how the Nokia 3310 may still be relevant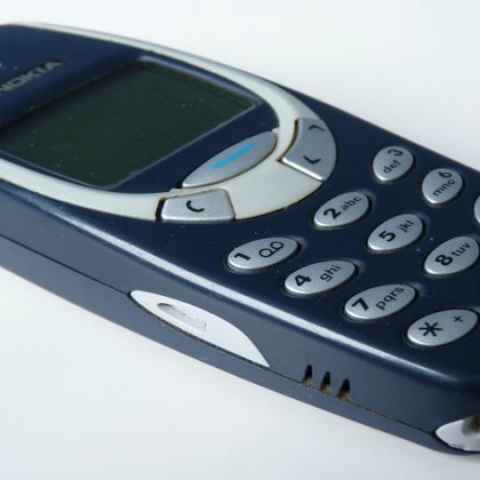 HIGHLIGHTS

The Nokia 3310 may be more relevant than many of us expect. Here are some very possible implications of such a device.
It's actually happening, the Nokia 3310 is set to make a grand return to the market at MWC 2017. VentureBeat's Evan Blass reported the information yesterday, having spoken to a person briefed on the matter.
17 years ago, Nokia sold 126 million units of the Nokia 3310, the best in that year, and the phone remains amongst the best selling mobile phones of all time to this day. The 3310 replaced the Nokia 3210, and was known for two things — durability and battery life. Seriously, the Nokia 3310 was a beast in these respects. Equipped with days and even weeks of battery life, you could even use it for self defence, as a projectile weapon sure to break your attacker's head, if you aim right.
However, is the Nokia 3310 still relevant? Blass hasn't said much about what the new 3310 is going to be, except that it will be a "modern" variant of the device. Moreover, the 3310 is sure to outlast even the longest lasting smartphones of today, but is that really enough?
The features conundrum
We all love playing Snake 2. The game is perhaps the most addictive of all time and with the promise of week-long battery life, you'll get huge game time. But smartphones are still ahead in the sheer number of features they bring to the table. To quote President Trump, "It's true."
The Nokia 3310 is about nostalgia and there's literally no phone that can beat it in that aspect. But mobile phone usage has changed. We're assuming Nokia will add some new features to it, and perhaps even add a different screen, but we really don't see the 3310 matching the sheer computing power that modern smartphones bring.
There is however, some relevance to this device.
India and similar markets
Contrary to what many believe, there are countries around the world where smartphones have not completely taken over. Notably, the world's second largest smartphone market, India, still has a hefty number of feature phones selling every year. There's a reason why companies like Intex still launch feature phones here, and it's because they're still quite relevant in the country.
It is that market that the 3310 threatens. HMD Global needs to get the logistics right, penetrating the tier II, III and IV markets in India. Distributors are still bullish on the Nokia brand, and with 3310 put next to it, you have an unbeatable solution on paper. With this device, Nokia threatens companies like Zen Mobile, Intex and many others who are making money off feature phones still. It's a little known fact, but many Chinese OEMs have started businesses in India, under different names, simply to sell feature phones. Sources say they want to take advantage of the feature phone market right now, and use the time to create a brand name and ramp up to smartphones in future. According to a recent report by JP Morgan, "The continued relevance of feature phones makes India stand out as the biggest feature phone market globally (comprising about 30% of total volume)."
The 4G feature phone
In case you missed it, Lava recently launched the first 4G feature phone in India. Mukesh Ambani's Reliance Jio has been reportedly working on such a device as well. But as viral as Reliance Jio is today, the Lyf brand would have an uphill battle to fight against a household and legendary name like the Nokia 3310. All HMD Global and Nokia need to do is compromise perhaps a few day's worth of battery life and add 4G connectivity to the device. Will they?
In fact, JP Morgan's report said, "With support for mobile banking and 4G capabilities (likely in 2017), feature phones will remain popular in the Indian market even in 2017." That actually weaves the Nokia 3310 right into the Digital India model as well. UPI becomes easier to access, as do other mobile banking options.
In addition, it helps 4G penetration. Of course, the 3310 won't do this alone, but it might become the face of 4G feature phones, one that Reliance's Lyf brand and Lava can also take advantage of.
Emotions meet practicality
The Nokia 3310 has huge emotional value amongst mobile phone users. If you were born in the last two decades, chances are you've interacted with a 3310. You may have played Snake II on your father's mobile phone, or even owned this as your first mobile phone, if not at least one of your friends must have had it.
Nokia is seemingly looking to take advantage of that emotional value and weave some practical "modern" functionalities into it. The planned Facebook Live from Nokia Mobile today is suddenly very relevant. We do not expect Nokia to give out much information in it, but like you, we'll take whatever we can get for now. After all, MWC is only a couple of weeks away.