OPPO announced a new version of ColorOS, which is based on Android 10. Called ColorOS 7, the new UI brings improvements to visual design, and adds a host of new features, all of which go on to improve the experience of using an OPPO smartphone. Just how does it do it? Let's find out -
New Infinite Design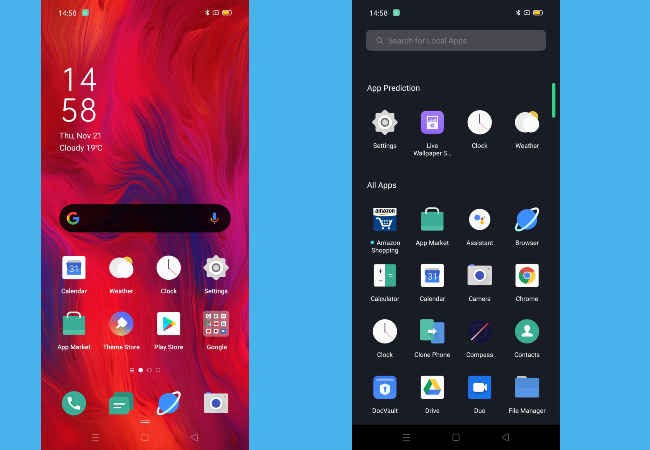 ColorOS 7 offers a revamped UI design, which the company calls Infinite Design. The new design features more lightweight icons adapted for over a hundred popular third-party apps ensuring visual consistency.
Dynamic wallpapers and physics-based animations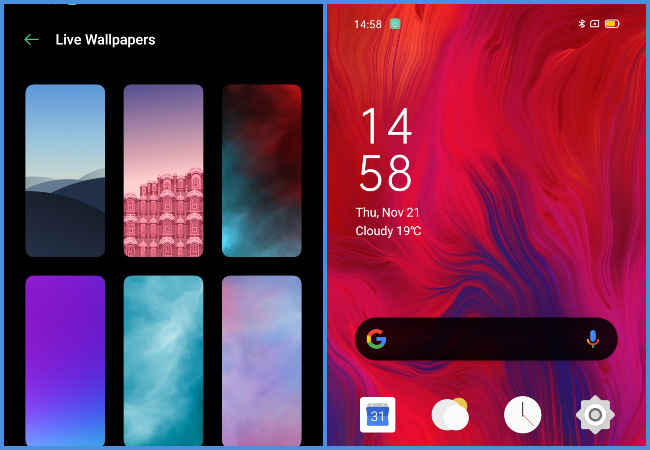 OPPO also worked with artists to come with new and stylish live wallpapers that are tailored for the Indian audience. In addition, ColorOS 7 brings new physics-based animations. For instance, the weather app's animations changes based on the weather and time of day. Further, while unin-stalling an app shows the app disintegrating into pieces, adding a touch of realism into the animation.
Dark Mode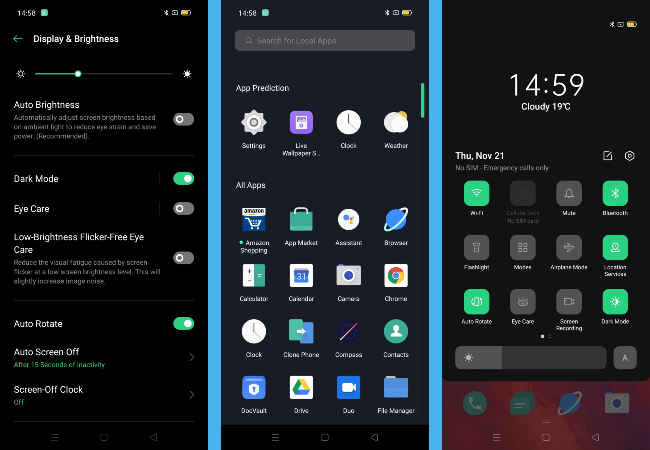 ColorOS 7 supports stock Android 10 Dark Mode that can be switched on or off from the navigation bar. Turning on Dark Mode turns the screen pitch dark which helps sooth the eyes and save battery. It can even be scheduled to come on at a certain time of the day. The Dark Mode doesn't only cover the basic Google apps and the interface, but also the most used top-200 apps for Indian and global users.
Sound effects inspired from nature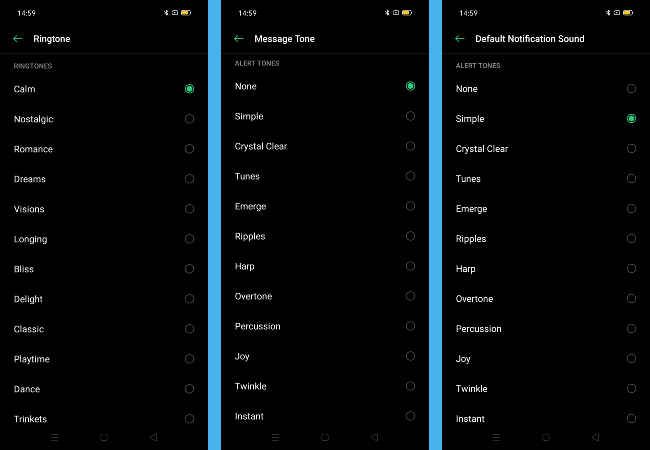 OPPO teamed up with a Danish audio production company called Epic Sound to offer new ringtones, alert tones and alarm tones. The notification sounds are simplified and reduced by 4 to 6 times the average length, so an incoming message won't bug users for too long. Along with the sound effects, even the haptic feedback has been improved to be more dynamic and now covers 8 different areas including keyboard, calculator, compass, on-off switches, gestures and more. There's also dynamic alarm tones, which change based on the weather. So if it's raining, ColorOS 7 will wake you up with a rainy alarm tone and bird calls and so forth.
Improved Gaming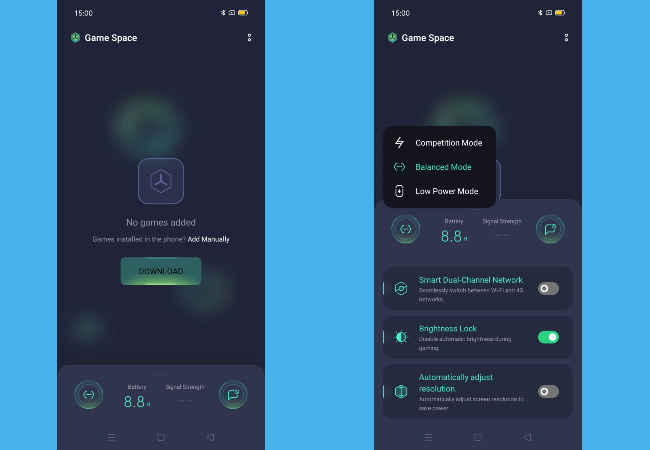 Apart from the visual overhaul, OPPO's also introduced some speed-enhancing features in ColorOS 7 that should go a long way to improve the experience of gaming on an OPPO phone. There are optimisations ranging across touch inputs, frame rate stability, and a new Game Space and Game Assistant that lets you multi-task while gaming.
Touch input on several popular games has been improved and OPPO claims a 63 percent improvement in touch sensitivity. Then there's also frame rate optimisation that OPPO claims reduces lag as well as power consumption. ColorOS 7 essentially predicts heavy loading scenarios in a game and OPPO claims a 37 percent improved frame rates when it comes to Android games.
This was a quick look at how ColorOS 7 aims to improve the experience of using an OPPO smartphone. The new UI will be made available in the coming few months. In case you want you try it out right now, you can get the ColorOS 7 trial version on your OPPO smartphone.
How to get the ColorOS 7 trial version on your phones
The ColorOS 7 trial version is available on the OPPO Reno 2, Reno 10X Zoom and the OPPO Reno, F11 and F11 Pro. If you have any of these smartphones, go to "Settings – Software Upgrades". Tap the Settings icon in the upper right corner and tap "Trial Version". Fill in the information that the form asks, select the relevant check-boxes and tap "Apply Now".
The update will be made available in a few hours. Meanwhile, you can go back to Software Up-grades to see if there's a new version available. Once it's there, click "Download Now".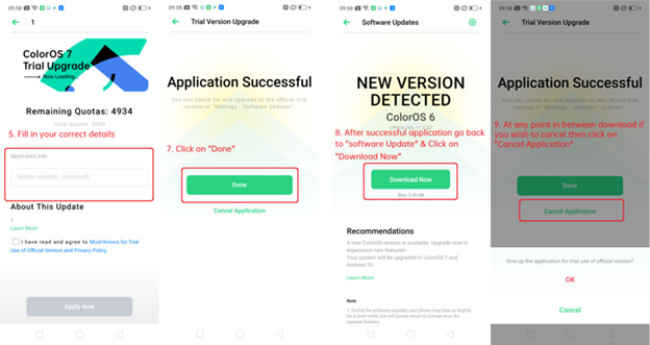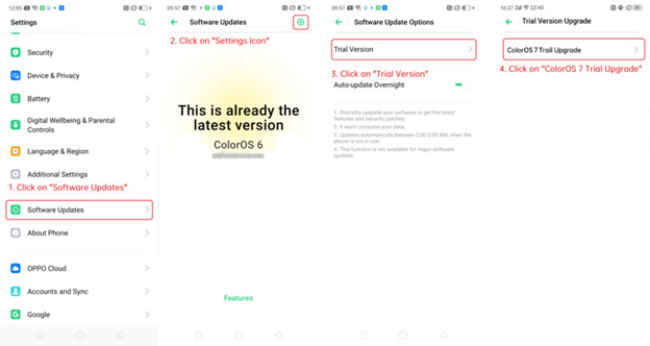 [Sponsored]