This is a huge deal. Ice Cream Sandwich is the biggest upgrade to Google's Android OS since Android 2.2 hit in May 2010, and possibly the most important update ever. From what I've seen so far in a day with the Samsung Galaxy Nexus phone, Android users should be demanding their share of Ice Cream—and it should absolutely make a difference in your phone purchases.
Google lent me an international developer unit of the Samsung Galaxy Nexus, the first ICS phone. This isn't the LTE device that Verizon Wireless will be selling in the U.S., but it's roughly the same size and shape with very similar capabilities, so it's a good way to judge what ICS will be like when it hits the USA.
The Samsung Galaxy Nexus
The latest Google phone undoes the mistake of the lackluster Samsung Nexus S and brings the Nexus line back to where it should be: on the cutting edge. The Galaxy Nexus raises the bar for smartphones in one very critical way, with its 1280-by-720 Super AMOLED Plus screen. Like the screen on the HTC Rezound, this is finally denser than the iPhone's Retina Display, and the results are vivid. You really see the difference in the browser and in apps like DC Comics: text may become too physically small to read, but it's never too fuzzy.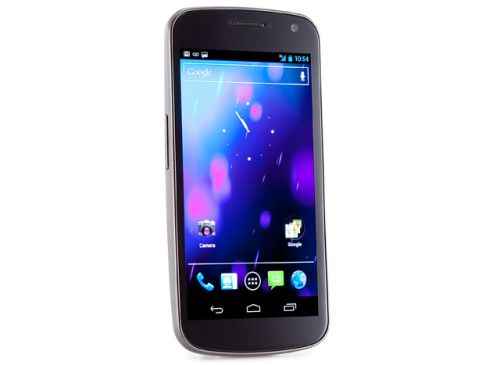 Otherwise, the phone looks and feels a lot like the Samsung Galaxy S II for T-Mobile: classy, though plastic, and definitely big. My HTC Sensation is a big phone: the Galaxy Nexus is noticeably longer and wider, and I have trouble fitting it easily in my mid-sized hand. (I can only reach my thumb across the screen with difficulty.) The 720p screen is awesome, but I'd prefer it in the HTC Rezound's 4.3-inch size than in this tendon-stretching 4.65-inches.
There's NFC in here, but no Google Wallet, because this phone isn't on Sprint. (Welcome to the perpetually tragic story of NFC, which always almost has an ecosystem.) The 5-megapixel camera has very good low-light performance, getting noisy in extreme conditions rather than blurring out. (Anything is preferable to blurriness.) Everything is fast, in large part because of Ice Cream Sandwich, which takes much better advantage of dual-core processors than Android 2.3 did.
All the same, I can't yet recommend that people buy the Galaxy Nexus, because it is not on sale. Hopefully Verizon will soon explain when people will be able to get this thing.
Ice Cream Sandwich
Google has finally grown up. Ice Cream Sandwich is an elegant, futuristic-looking OS that borrows visual elements from both Gingerbread and Honeycomb. This is still Android: it's still tweakable, there are still a lot of buttons, and it's still for people who like to arrange the furniture in their house just so.
But oh wow, there are a lot of changes. Let's start with speed: the browser is now dual-core aware (as the Honeycomb browser has been), effectively doubling browser benchmark scores on fast phones over 2.3. That alone is worth the price of entry.
All the Android hard buttons have been turned into virtual buttons, Honeycomb-style. The ubiquitous Menu button is now an icon of three vertical squares that disconcertingly wanders around the screen from app to app. Honeycomb's thumbnail-style widget display and multitasking app list have now made it to phones, too.
The browser answered my prayers with an easy menu item to force desktop, rather than mobile pages to load. There's also an offline browsing option that saves pages on your device, and thumbnail-style bookmarks.
The contacts book merges Google and Twitter contacts, but eschews Facebook because of a childish spat between Google and Facebook over APIs. Contact cards show Twitter updates and have a little pop-down letting you automatically block calls from your least favorite people.
There are 14 pages of changes in Google's release notes, so I'm not going to get to all of them now. The camera app is faster and has better autofocus. You can rearrange those four app icons that are always locked at the bottom of the home screen. There's an absoutely terrific new settings pane that lets you monitor your data usage, app by app.
This doesn't look like iOS. This is noticeably better than Android 2.2. And phone makers will be happy to see they still need to do some work to improve it, most notably by restoring Facebook integration. (I'm sure Samsung, HTC, and Motorola are on that right now.)
My One Worry
My one worry about ICS is that users won't be able to easily find apps tailored to their devices. The Android Market has done a very poor job of sorting apps designed for Android 2.x phones versus Android 3.x tablets. It's much too easy, on a tablet, to download apps that look ugly because the developers never considered tablet resolutions or screen sizes.
If every Android phone and tablet got an upgrade to ICS tomorrow, many of those differences would flatten out. But that's not going to happen; instead, for an indefinite period of time, we're going to have Android 2.x phones, Android 3.x tablets, and Android 4.x phones and tablets out in the world. That's going to slow developers from adopting the 4.x features (why, when most phones are still 2.x?) as well as dead-end some 2.x owners when their favorite apps decide to jump to 4.x versions for new features.
It's a mess, and Google can fix it at least in part. The Android Market in Ice Cream Sandwich is much more complex and powerful than it used to be: it now sells books, sells music and rents movies, all in a pretty similar layout that gives you new social clues about which content is good, showing Google " 1" ratings and little icons on apps designed by top developers. The one thing it doesn't do is optimize apps that are designed for your device or OS version. I'd like to see that in the Market.
I'll have a full review of the Ice Cream Sandwich OS next week. I'll wait until the Verizon Galaxy Nexus arrives to review the phone, as I prefer to review U.S. retail units of hardware.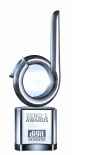 "Don't miss the Zero1 Awards in the December 2011 Collector's Edition of Digit. Book your copy now!" Copyright © 2010 Ziff Davis Publishing Holdings Inc.
source: Hands On: Samsung Galaxy Nexus and Ice Cream Sandwich