Nokia launching an android device was the buzz word for a lot of days and people in the country were very much excited about the three mobile devices that were recently announced by the company. Here's a list of things you should know if you've recently bought one:
The User Interface:
The interface of Nokia X is divided into two parts or the two screens: one has a list of all applications that are installed on the device and the other shows a "fast lane" view which is similar to Asha. It shows applications that you have launched recently. The application screen has a flexibility of arranging them in the form of folders which are nothing more than visually separated content. You can also alter the size of the tiles from a small sized tile to a medium one. That is all the flexibility which is provided with the tiles and if you've to hide a tile from the main screen you simply cannot do that. You've to uninstall an application to remove it from the screen.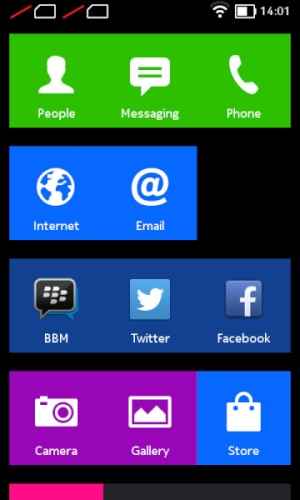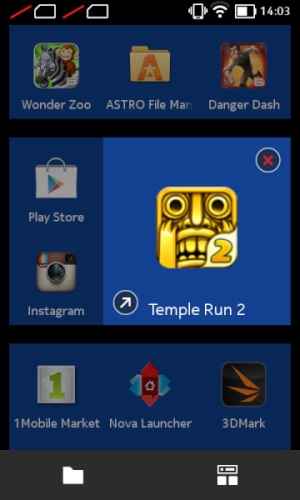 Widgets:
If you long press any tile and then tap on the icon that presents itself towards the lower right, you get introduced to a screen which allows you to select widgets available as you would in a regular android device. The widgets are usually of larger tile size and are not so much interactive or live as one would see on a windows phone.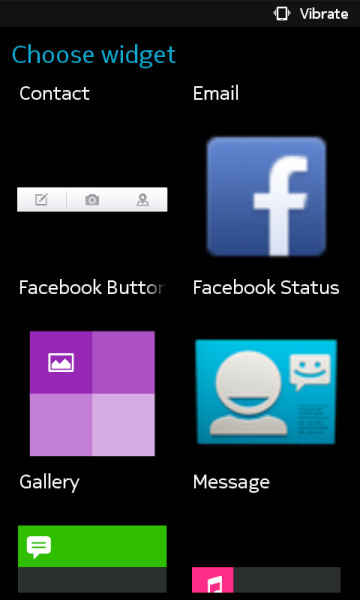 Unlock your device with a double tap: You can use the power button to unlock your device or you can double tap on the screen when the clock is displayed to activate the lock screen wallpaper and from there you can swipe to unlock the device.
Note: This feature wishes to work on its own will, sometimes it does, and sometimes it doesn't. It is mostly the latter though.
Multitasking:
Along with Google play services, which is the core of android, multitasking is also a miss in the version of android being provided by Nokia. No application keeps running in the background even though recently opened ones can be accessed in fast-lane which is discussed next. But the applications can request access to receive and send push notifications even in the background, which is not truly multitasking but just a touch of it just like the Asha devices.
Fast-lane:
Fast-lane keeps a record of all the applications that you have launched recently. From texts to music to applications to downloads, it stores all the history in a time-line form. Also keeping more applications in the fast-lane slows down the phone's processing which indicates that they are still in the RAM of the device in a somewhat suspended manner. So try and keep only the really handy ones in the fast-lane.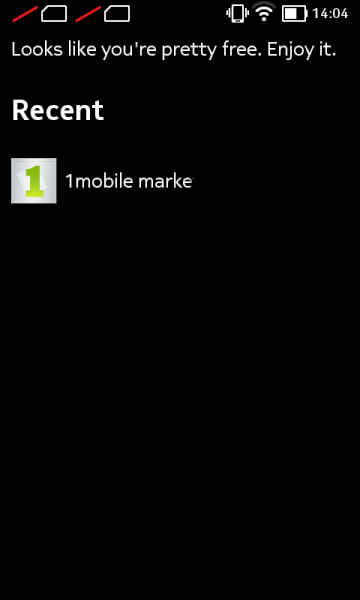 Taking Screenshots
Some features of android have been retained in Nokia X without modifying them. Taking screenshots is one of those. You can simply press the power button and the volume down key simultaneously in order to take a screenshot of whatever is being displayed currently on the screen.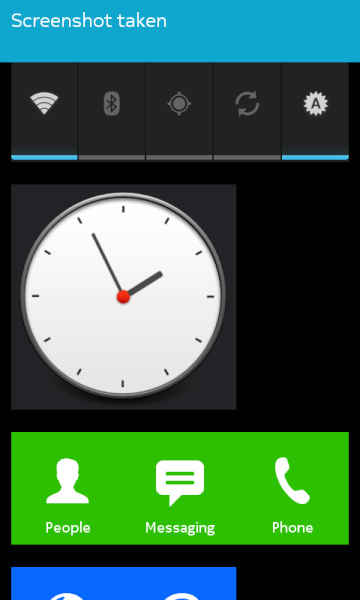 Launchers
The default nokia launcher is laggy and something I didn't like much, but the fact that you can use other launchers without any issues was a relief. I installed Nova launcher by downloading its .apk file from the website and it worked like a charm. After installing it, I felt at home and the device became much more usable and friendly.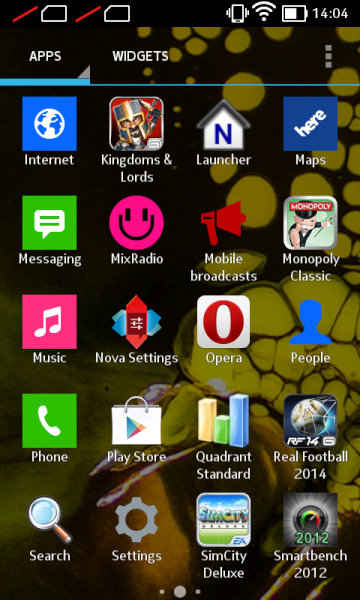 Getting apps apart from the Nokia Store
Although the Nokia Store provides a good number of the basic applications necessary but the list of required applications is far from complete yet. The good news is that you can install .apk files from other sources just by allowing the installation from unknown sources in security settings. But finding .apk files can be a pain too. So you can use alternate markets such as 1mobile market or the amazon store which are good alternatives to Google's Play Store.
Note:
If you are thinking of installing Play Store using this method, it won't work. It requires Google's Play Services. Rooting your device might be able to get you Google Play services (guide on rooting Nokia X coming soon).
Also applications dependent on Play services, which are applications which somehow require access to your Google account won't work either when downloaded from an alternate market.
Rooting your device: If you are among the experimental types, you might consider rooting your phone to get complete access! Many people have done so successfully to get full access to the device's system and then do whatever they want to with it.
Security: Data is always a crucial aspect of the device; especially in times like these when the phones are becoming smarter every day. The Nokia X comes with 3 security methods
Screen security: The screen can be locked by two methods, password and PIN, the normal security techniques on almost every device these days.

Encryption: As in android, you can encrypt everything stored on the device's memory so that only authorized people can access it.
Note: As opposed to android, the data on Nokia X can only be decrypted after a factory reset.

SIM card lock: A common feature that has existed on Nokia phones for a long time now is also present in Nokia X. It prevents people from accessing contacts stored on SIM card once the feature is enabled.
The author is a contributor to Digit and runs a blog called www.tech4every1.com