We got our hands on the famed JioPhone TV Cable at the ongoing India Mobile Congress being held in New Delhi. The JioPhone TV cable will be sold separately with two different kinds of adapters at an unspecified date.
The JioPhone TV Cable attaches to the microUSB slot on the JioPhone at one end, and a Type A USB port on the Jio TV Cable adapter at the other end. The adaptor comes in two variants, one with RCA out and another with HDMI out.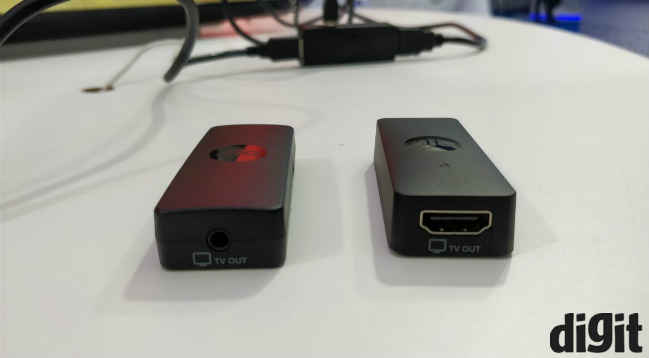 Those using CRT TVs will need to purchase the adapter with an RCA out, while those that have a TV with an HDMI port will need to purchase the other version. Bothe versions of the JioPhone TV Cable adapter can be seen in the image above. The JioPhone is capable of playing back 720p videos, so if you have a television capable of rendering videos in 720p, you will be able to view content in HD.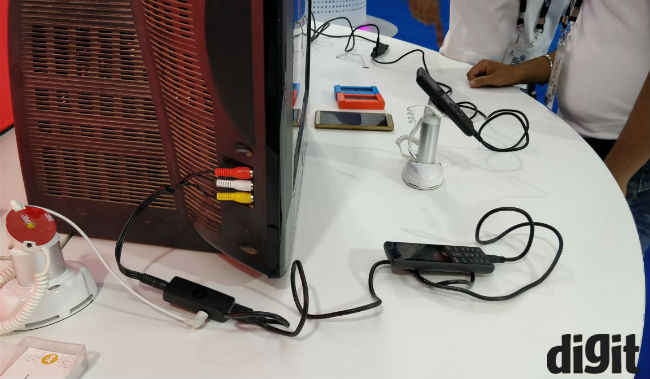 Further, the Jio TV Cable TV adaptor comes with its own power source and is capable of charging the JioPhone while it is connected for video playback on a television. Videos appear in a 4:3 aspect ratio on CRT TVs and 16:9 aspect ratio on HD TVs when transmitted from the JioPhone to a TV screen. From what we experienced at the ongoing India Mobile Congress, the setup works quite well. The playback was pretty fluid and videos did not buffer or stutter at all.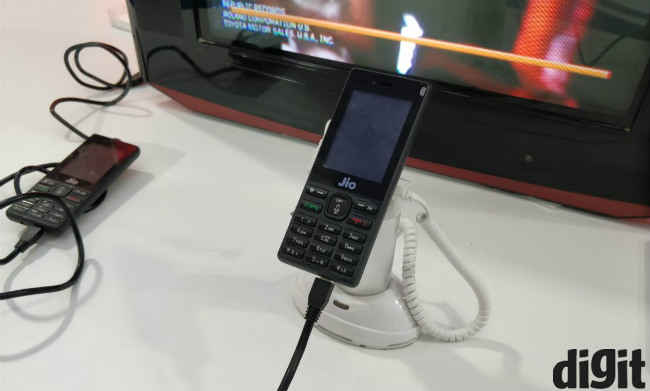 The JioPhone is currently unavailable for pre-booking, but as per sources, the feature phone will be made available for a second round of pre-bookings in the next few days. You can watch the JioPhone TV Cable in action in the video below.