Motorola has upgraded a lot with the new Moto X. While the device has the same monicker as the old one, the second generation smartphone is a sizeable update. The new Moto X has a Snapdragon 801 chipset and even though Motorola doesn't use the name anymore, the company's X8 (Mobile Computing System) system is still intact. Moreover, the new device has a larger and better display along with a better rear camera as well.
- 5.2 inch 1080p Full-HD AMOLED display with Corning Gorilla Glass 3
- 2.5 GHz Qualcomm Snapdragon 801 SoC, Adreno 330 GPU
- 2 GB RAM
- 16 GB ROM
- 2,300 mAh battery
- 13 MP rear camera, 2 MP front camera with 4K video recording on rear camera and HD recording on front camera.
- 4G LTE support
Like the new Moto G, the Moto X also feels very light. The curved back also makes it easy to hold and the 9.9 mm thickness of the device doesn't feel like much. Interestingly, even though the Moto X is a larger device, it is actually lighter than the Moto G. While the Moto G weighs 149 grams, the Moto X weighs 144 grams. The Moto X looks quite good, although I must say that I like the older version more.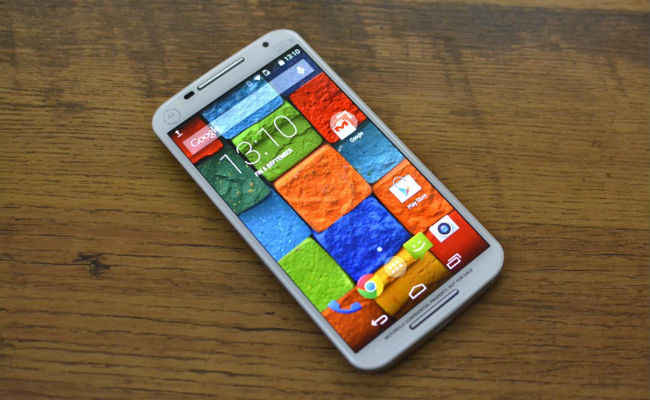 At first glance, the device seems to give fluid performance. The stock Android 4.4.4 OS runs smoothly on the smartphone, with no lags. Of course we'll know more once we've tested it further. But the Moto X does seem like a performer, much like its predecessor.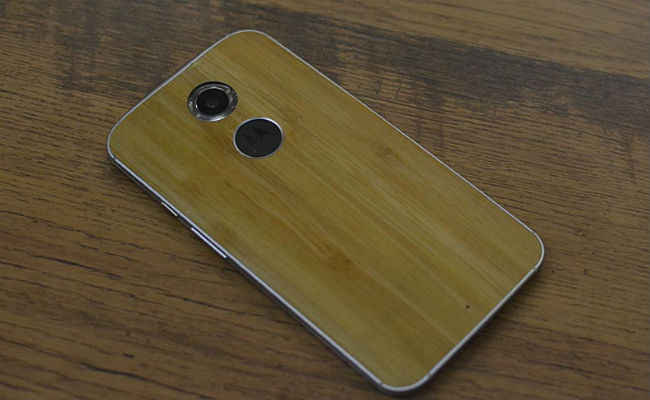 Moreover, Motorola has improved the touchless controls on the smartphone. The company has added four new noise cancelling mics to the device, which the company says, gives it much better voice functions. Again, it is a bit early to say, but the phone did seem to respond well to my voice commands at the launch event. Moreoever, the new Moto X has customisable voice commands, meaning you can give your own commands, instead of repeating the 'Ok Google Now' hotword.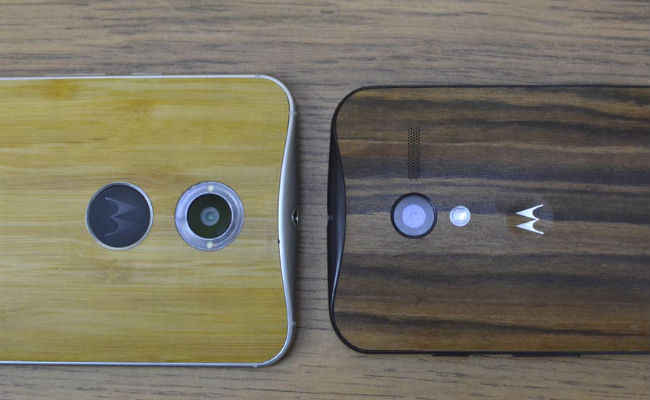 The 1080p display on the Moto X is also quite good and while the Gorilla Glass 3 makes it feel more premium, the display also looks good and bright. The same can not be said about the updated camera though. The 13 MP shooter on the Moto X, though an upgrade to the 10 MP on the original, still underperforms. The few shots I took at the event seemed a bit undersaturated.
Overall though, the new Moto X is a commendable update to the original. The Mobile Computing System from Motorola means that it has 10 processors in total — 4 core CPU, 4 core GPU, one for touchless controls and one for display functions. The original was a very good performer even with its dual-core Snapdragon S4 Pro chipset, and the new one promises to be a best in class performer with its Snapdragon 801.