Lenovo announced their biggest smartphone, the Vibe Z2 Pro, in India yesterday for a competitive price of Rs. 32,999 which in our opinion is quite boldly priced. A metal body, a stellar screen, a nice camera, latest Android and a big battery, Lenovo seems to be ticking all the right checkboxes here.
From a first glance the Lenovo Vibe Z2 Pro looks a reminiscent of the Lenovo K900 with its metal body and a large screen but when you look closer everything else has been changed. The Lenovo Vibe Z2 Pro houses a 6 inch 2K display at a 2560x 440p resolution, with 490 ppi screen density and an eye-watering 500 nits rating. That is a lot of specs for a smartphone screen but as I said earlier Lenovo has gone all out on this phone.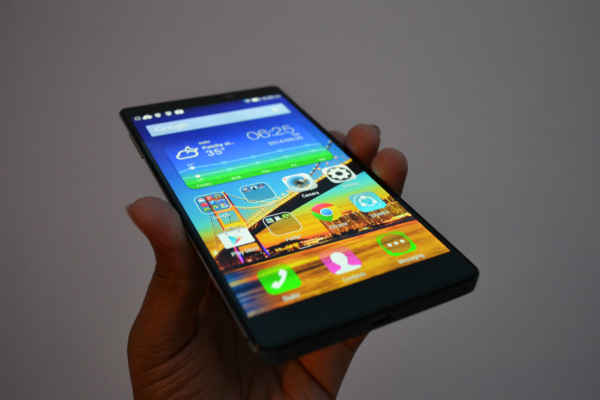 The build quality and materials used on the device are noteworthy thanks to its metal finish and the brushed metal back which looks and feels more promising. Lenovo has rounded off the square edges which makes this six inch phone somewhat smaller to hold, which is good improvement in design over the Lenovo K900.
The Camera on the Lenovo Vibe Z2 Pro protrudes out of the body and make it bit wobbly when placed on a surface. The camera on the device has a 16MP sensor with optical image stabilization. There is a six-piece lens module used in the smartphone which really seemed to work well in our initial impressions. The Camera UI has been reworked as well and offers a Pro mode which offers custom ISO, custom shutter speed and custom gain, something we saw on the Lumia 1020 PureView camera UI.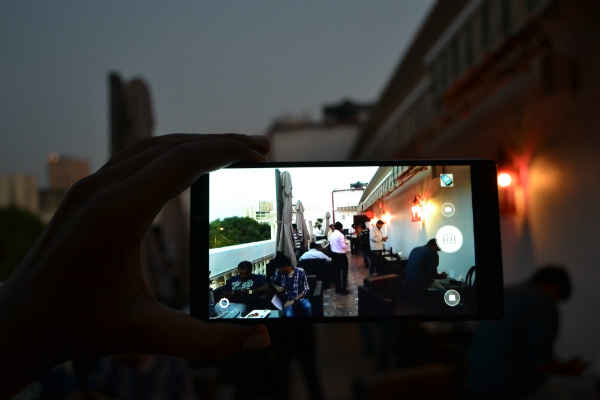 As for the internals the Lenovo Vibe Z2 Pro is rocking a quad-core Qualcomm Snapdragon 801 processor clocked at 2.5GHz accompanied by 3GB of RAM which gives the phone much required horsepower to run the 2K display and the heavily customizable UI. During my short time with the phone I opened multiple apps and even tried the slow motion video capture which didn't slow down the device.
Coming to the UI, Lenovo has done nifty two separate user trick here in the Vibe UI2.0 and called it private and personal zones. The phone basically uses the same apps, contacts and call logs but makes two different app caches and two different primary accounts. Lenovo has also included switch to Google Stock mode which switches the phone in a stock Android like mode but with a bit of Lenovo customisation.
The Lenovo Vibe Z2 Pro is well priced, better specced, and has some nifty features and Anuj Sharma, Product & Marketing head of Smartphone, Lenovo India has confirmed that the phone will be duly updated to Android L for sure. But would you eally go for a six inch device.