OPPO is a big fan of the Indian cricket team, so much so that it has chosen to be its main sponsor. However, the company wishes to be more than just a sponsor, it wants to be a bridge between the Indian cricket team and its fans. That is why OPPO has given select members of the team their latest Selfie Expert, the OPPO F3. But not just any F3, but the soon to be released Black Edition of the OPPO F3. Of course, the players took a lot of selfies with it. But cricket is a game about the team, so there has to be a group selfie. Thanks to the Double View Group Selfie camera on the smartphone.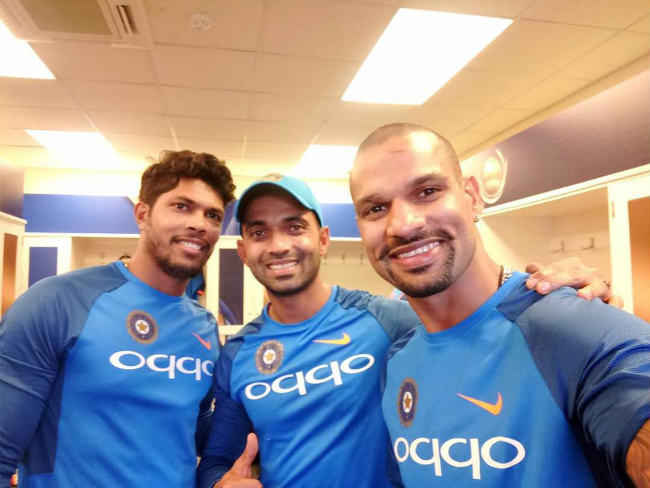 Of course, selfies aren't the only thing that the players did with the OPPO F3. They also used it to send very special messages back to their fans. Besides thanking them for their support, the team also asked the fans to continue cheering for them all though the ongoing Champions Trophy. The team will need their fans behind them right from the start as the team will face off against Pakistan in their opening match.
OPPO is also giving select fans a chance to own a very special version of the smartphone called the OPPO F3 BCCI Limited Edition. This edition of the phone sports the BCCI's logo at the back and is signed by current captain, Virat Kohli, former captain, MS Dhoni, and Ravichandran Ashwin. There are a limited number of phones available and all will be available via an auction. Even if you don't get the limited edition version of the phone, you need not worry as OPPO will be releasing the Black Edition of the F3 very soon.
[Sponsored Post]