Your new Google Nexus 5 needs protection and there are enough cases, skins and vinyls in the market that promise to protect your device against scratches, bumps and the occasional rough use. We list the best Nexus 5 cases that you should consider before you arrive on the perfect solution to protect your device.
Nexus 5 Bumper Case- The official Nexus 5 case
The official Nexus 5 case is probably the most popular and a safe bet for protecting your Google Nexus 5. It is sold by Google on the official Google Play Store India for Rs. 2,499. Unlike the Nexus 4 case the Nexus 5 case is a hard plastic shell that covers the entire back of the device along with protection at the edges. The case feels premium and does offer assurance of protecting the device against accidental falls. Also, only the black and yellow cases were in stock last we checked while the grey and bright red versions weren't.
Price: Rs. 2,499
Buy from the Play Store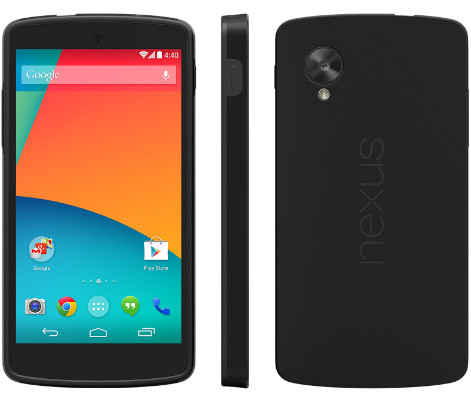 LG QuickCover for Nexus 5
Even the "QuickCover" case for Nexus 5 can be purchased via the Google Play store for Rs. 3,299. This full body protection case is expensive and it also offers more compared to the bumper case mentioned above. While the overall protection offered by this case is better, it does add more bulk and weight to the device. One minor niggle with the case is that hardware volume controls are difficult to access when you are on a call (and the front flap is open).
Price: Rs. 3,299
Buy from the Play Store
Capdase Back Cover for Google Nexus 5
This is a very basic cover from a popular brand. This case offers edge and corner protection but leaves the top and bottom front edge of the Nexus 5 unprotected. Recommended if you want a very basic level of protection that primarily protects the Nexus 5's back surface and does not cost too much.
Price: Rs. 599
Buy from Flipkart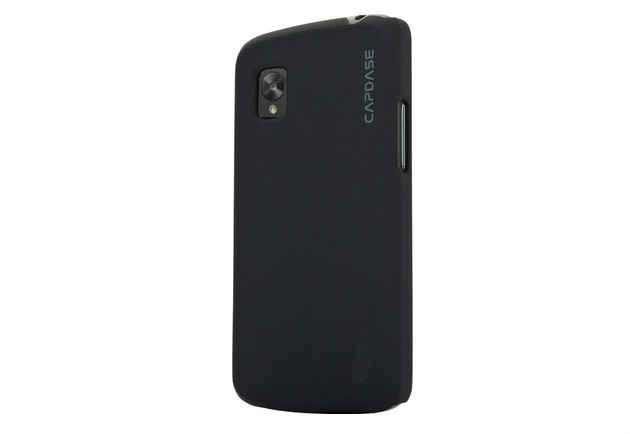 Spigen Nexus 5 Ultra-Thin Air case
This case is highly recommended if you want the least obtrusive transparent case for your Nexus 5. Recommended for those who are looking for basic protection against scratches while retaining the looks and the slim form factor design of the Nexus 5. Spigen does not sell directly in India via their website, but you can buy it from Amazon India or Flipkart via importers. Spigen also has a few more Nexus 5 cases, offering varied levels of protection and styling, check them out on the official site.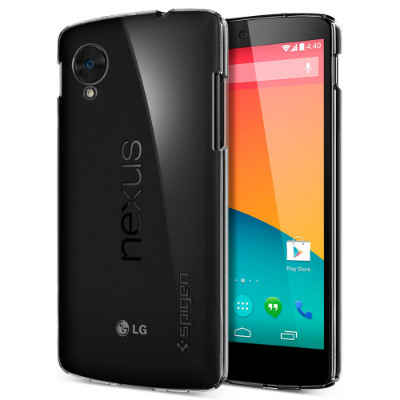 GADGET SHIELDZ Nexus 5 full body protection shield
Gadget Shieldz are high-quality protective films that cover the entire body of the device, offering protection against scratches and scuffs. While these films cannot save your device from cracking in case of an accidental fall, they promise to keep your gadget protected against scratches.
Price: Rs. 499
Buy from the Gadget Shieldz site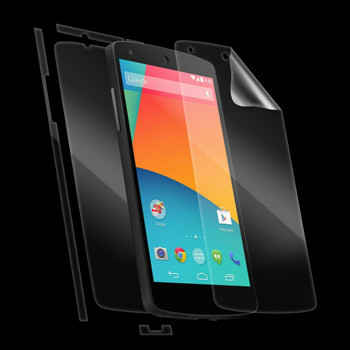 More cases
Nexus 5 Cruzerlite Android Experience Case: If you are looking for something different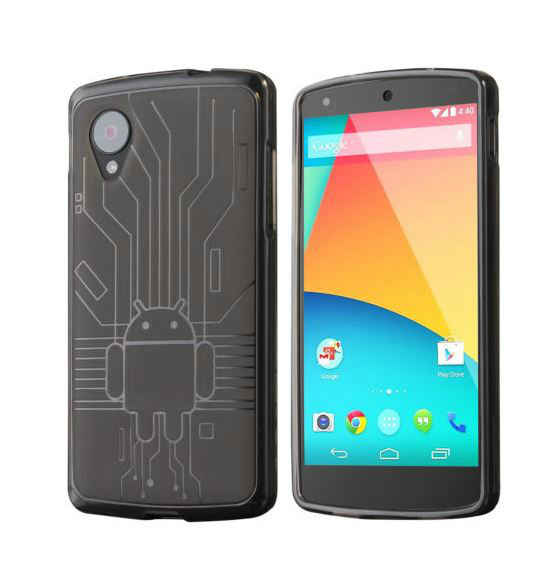 Nexus 5 Poly Carbonate Armour case: For extra protection, when you aren't concerned with conserving the looks of the Nexus 5