If you have a budget of Rs. 10,000, and are looking to pick up a smartphone running Android, you are in luck. Today, we have smartphones in the sub-Rs. 10,000 price point that not only boast of a good build, but enough power under the hood as well to take on the apps from the app store.
To maintain the low-price point, these devices compromise on factors such as build quality, camera quality, built-in storage, and more. But that doesn't mean that these devices are bad. It's just that even though all the products in this category are homogenous, they do try to bring some distinguishing factors to set themselves apart from the crowd.
So, today, we list for you five smartphones under Rs. 10,000 that boast of a decent Android experience, and are worth your hard-earned cash.
Xolo Q700
The Xolo Q700 shows off a 4.5-inch IPS display with 540x960 pixel resolution giving it a 245ppi pixel density. The rear of the smartphone houses a 5MP camera and VGA video calling camera rests in the front. The Q700 has a 1.2GHz quad-core processor, 1GB of RAM, 4GB built-in storage expandable up to 32GB via a microSD card.
A 2400mAh battery powers the device, which the company claims will deliver 17 hours of talktime on 2G and 16 hours of talk time on 3G. For connectivity options, the Xolo Q700 supports 3G, Wi-Fi, WLAN and Bluetooth.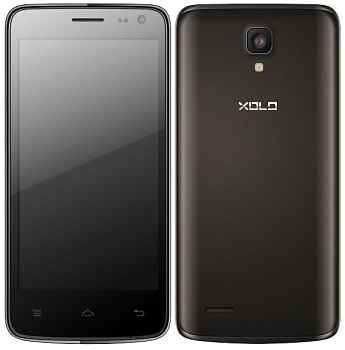 Moreover, the Xolo Q700 comes preloaded with Xolo Unlimited that gives users access to its three premium apps – Xolo Switch, Xolo Secure and Xolo Power. The Xolo Unlimited is available on Q700 only. The Xolo Switch allows users to create up to 4 profiles with different lock screens, apps and wallpapers. Users can change their profile with a simple flick. Xolo Secure gives users access to remotely lock and wipe phone data, cloud backup for SMS and call log, alerts on SIM change and more which is very useful if the phone gets stolen. The Xolo Q700 is priced at Rs. 9,999
Micromax Canvas 2 A110
Even though the Micromax Canvas 2 A110 is old and has a dual-core processor in a day and age populated with budget quad-core powered smartphones, it is still a good option. To start with, the design of the phone mimics the Samsung Galaxy Nexus and that is a good thing.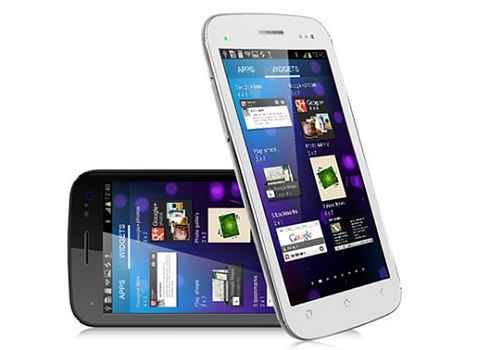 The power under the hood is good to run all the apps. The smartphone comes preloaded with its own app store in addition to the Google Play store. The Micromax apps store gives users access to local content such as Bollywood gossip, News and more. If you are looking to invest Rs. 10,000 in your smartphone and want a 5-inch touchscreen, the Canvas 2 A110 is a good choice for you.
Karbonn A21
The Karbonn A21 is one Android budget smartphone that stands-out in the budget segment. To start with, it has a really good touchscreen. Thanks to the smooth touchscreen and the buttery interface, the device is treat to use. Navigation, typing, web browsing and more feel smooth and you don't get the fell that you are using a budget device.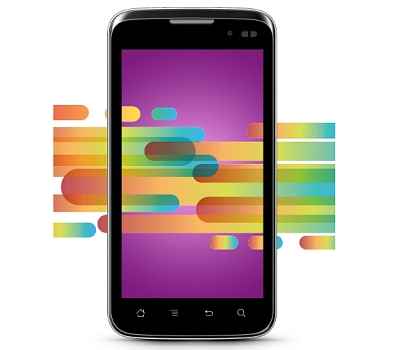 Add all of the above to a price-tag of Rs. 7,300, premium build quality and good performance, and you get a good phone to buy in the Karbonn A21.
Intex Aqua Wonder Quadcore
The Intex Aqua Wonder Quadcore shows off dual-SIM capabilities and has a 4.5-inch qHD (960x540 pixel) display. The quad-core budget smartphone has the very popular quad-core MediaTek MT6589 SoC with 512MB of RAM. It is priced at Rs. 9,540.
It has a meager 1.93GB of built-in storage, which is expandable up to 32GB via a microSD card. It also houses an 8MP rear-facing camera and a 2MP front-facing camera for video calling. An 1800mAh battery powers the entire package and it runs on Android 4.1 Jelly Bean.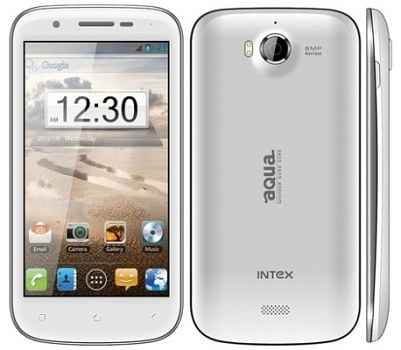 The low built-in storage is a problem especially if you have a ton of contacts and some apps that can't be moved to the SD card. Nevertheless, the smartphone has the capabilities to run all the apps you will throw at it from the Google play store.
Karbonn Smart Titanium S1
The Smart Titanium 1 has a 4.5-inch qHD (540x960 pixels) display, and most importantly, is powered by 1.2GHz Qualcomm Snapdragon quad-core CPU based on the MSM8225Q SoC, and Adreno 203 GPU. This is coupled with 1GB of RAM, a 4GB ROM and expandable memory via a microSD card slot. Other specifications include a 1600mAh battery, a 5MP rear-facing camera, and a front camera (presumably VGA) for video calls. Straight out-of-the-box, the phone runs on Android 4.1 Jelly Bean.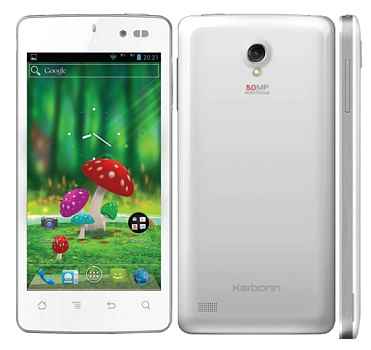 The Karbonn Smart Titanium 1 runs on a Qualcomm SoC when the others have taken MediaTek. If you are confused which SoC is right for you, you can check out our comparison between the two.