OPPO is known for bringing out unique and innovative features in their smartphones. The upcoming devices in the Reno2 series will continue the legacy of OPPO's creative endeavor. Earlier this year OPPO launched the Reno 10x Zoom which introduced the 10x Hybrid Zoom technology that allowed users to get closer to the action.
With the new OPPO Reno2, the company aims to empower smartphone photographers with more options, allowing them to portray different levels of photography. The device is engineered to offer photography enthusiasts the hardware and software that they would be in need of. Let's take a quick look at what the phone has to offer, starting with the camera setup.
Four for all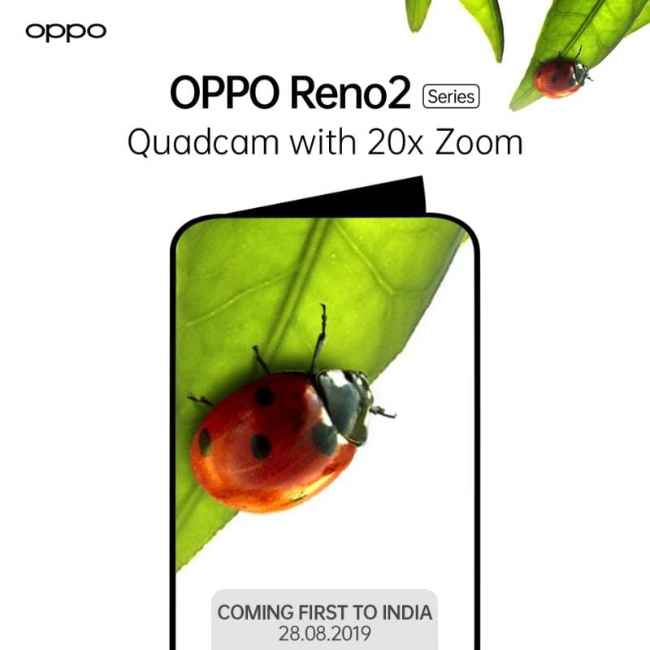 The OPPO Reno2 comes with a quad-rear camera setup, which as the name suggests, offers a total of four cameras at the back for a 48MP+13MP+8MP+2MP configuration. OPPO notes that these cameras cover equivalent focal ranges from 16mm to 83mm, which are the most frequently used ranges. Further, the OPPO Reno2 is also capable of up to 20x digital zoom. This will allow users to take pictures of distant objects, without the need to physically get closer to the subject.
Each to its own
While the four sensors on the OPPO Reno2 work so well together, they can also be used individually in order to take better pictures. The 48MP primary sensor makes use of a Sony IMX586 sensor with an F1.7 aperture lens. Not only that, but it uses, pixel binning technology to combine four pixels into one larger pixel. This helps improve images taken in low-light conditions. The 8MP sensor features a 116° wide angle lens, which helps to capture more of the area. This is especially helpful when taking pictures of landscapes of photos or large groups. The 13MP sensor sports a telephoto lens that offers 5x hybrid zoom and up to 20x digital zoom. 2MP mono sensor helps to gauge depth, which is used to take bokeh shots in which the subject is in sharp focus, while the background is blurred.
Dark magic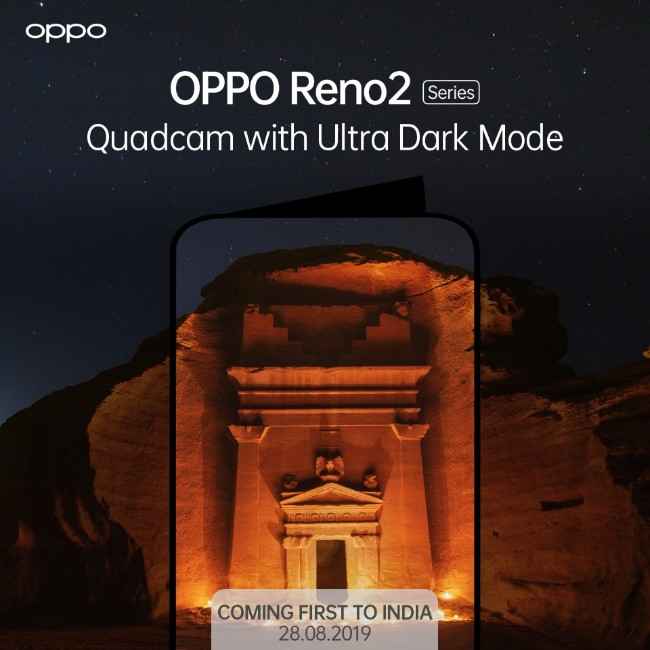 While hardware can go a long way in improving low-light images, software can help make it even better. The OPPO Reno2 comes with an Ultra Night Mode that helps to brighten and sharpen up images using AI. When the phone detects that the ambient light is less than 3 Lux, it uses the Ultra Night Mode to brighten up images, while reducing the noise and control any ghosting. OPPO also notes that the camera is able to separate the people and scenes from a given picture. It then processes them separately in order to help ensure that the images look natural.
Sleek and suave
Design is very important in any smartphone, and OPPO knows that quite well. The OPPO Reno2 packs a large 6.55-inch dynamic AMOLED display with minimal bezels. The company notes that the real panel is constructed from a single piece of 3D curved glass. In order to ensure a seamless design, the phone packs an in-display fingerprint sensor. This ensures that the fingerprint sensor remains hidden, and is only visible when it is needed. Initially, the device will be launched in two colour options, Luminous Black and Sunset Pink. But the company is expected to launch more colour options for the Reno2 Series.
Ready, steady, go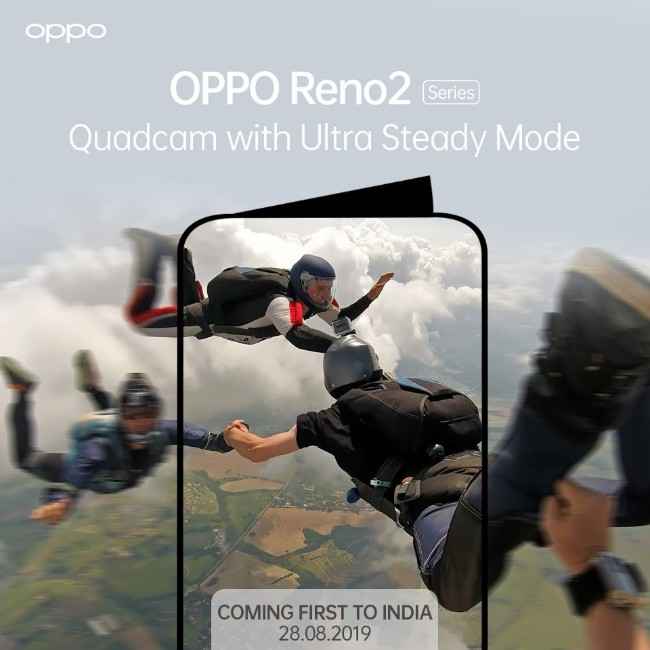 OPPO Reno2 also sports the Ultra Steady Video Stabilization technology. The company notes that this comprises of an IMU, with a high sampling rate and the Hull sensor that features EIS & OIS. This helps to add stability to images, so that they do not come out blurry. The phone also offers a frame rate of 60fps, which helps with smoother looking videos.
A dragon's heart
At the heart of the OPPO Reno2 is a Qualcomm Snapdragon 730G octa-core processor that is clocked up to 2.2GHz. This chipset also features the 4th generation multi-core Qualcomm AI Engine. In order to ensure things flow smoothly, the phone packs 8GB RAM, which should be more than enough for most tasks. It also offers 256GB of onboard storage. For gaming, the phone comes with Game Boost 3.0, along with Touch Boost 2.0 that is said to offer improved touch acceleration. There is also Frame Boost 2.0, which is said to allocate resources in order to avoid consumption of too much power.
Fast and furious
A smartphone can never reach up to its utmost level unless it can offer a long lasting battery life. After all, what good is a phone if it has no charge? OPPO Reno2 packs a 4000mAh battery, with support for VOOC 3.0 fast charging. Fast charging allows users to quickly top off the smartphone without the need to wait a long time.
The OPPO Reno series may be relatively young, but it has carved a niche for itself thanks to the introduction of innovative technology such as those found in the likes of the Reno 10x Hybrid Zoom. The Reno2 series aims to take this even further by offering users technology that will matter to them, while also offering a camera that will help them take more creative shots and break free from the clichéd photography techniques used by most smartphone users. The phone is scheduled to launch first in India on August 28, 2019. It will be very interesting to see how the world will react to the latest piece of OPPO hardware.
Disclaimer: This article was written on behalf of OPPO by Digit Brand Solutions team.