OPPO seems to be on a roll when it comes to launching new smartphones. Following the launch of the OPPO F19 Pro+ 5G and the OPPO F19 Pro a few weeks ago, the company has now unveiled the OPPO F19, the most pocket friendly device of the lot. So what makes the OPPO F19 so special?
Well, we have had the device with us for a few days and here's a look at some of the key features of the brand new OPPO F19 that help it be worthy of your attention.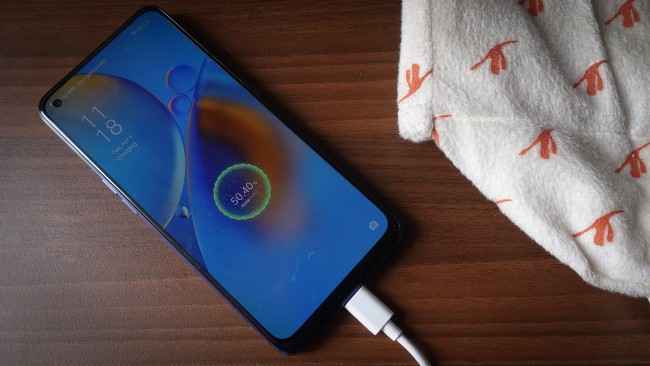 All charged up!
The most annoying thing about a smartphone has to be the part where you have to charge it. OPPO has been doing its bit to cut down the time phones take to charge. In fact, all of OPPO's current generation of phones offer some form of fast charging. The OPPO F19 is no different. The smartphone packs a large 5000mAh battery that supports 33W Flash Charge technology.
With 33W Flash Charge technology, the OPPO is able to reduce the time it takes to charge the 5000mAh battery in the OPPO F19. In fact, OPPO's engineers have managed to reduce the charging time to 100% to 72 minutes. If that wasn't enough, the company notes that a 15 minutes charge would be enough to charge the device to 30%. And if you're even more strapped for time, OPPO notes that a 5 minute charge is enough for 5.5 hours of talk time or almost 2 hours of YouTube. So if you were about to head out and forgot to charge your phone, you can quickly charge the device up to usable levels while you are headed to your destination.
Size does matter
As mentioned before, the OPPO F19 offers a 5000mAh battery. But what does that really mean in terms of everyday use? As you may or may not know, while the size of the battery is key in dictating battery life, it's not the only deciding factor. In fact, two devices with the same battery size can offer very different battery life. Smarter engineering can lead to a more efficient smartphone.
For its part, OPPO seems to have done its homework when it came to the OPPO F19. Now, most user's would want at least a day's worth of use from their smartphone (at least with average use). With a combination of large battery and superfast charging users can not only use the phone for an entire day easily. This also improves the overall lifecycle of the smartphone. The company notes that the phone can offer up to 56.5 hours of talk time or 17.8 hours of YouTube. In other words, the phone should easily last a day for users and then some. And who wouldn't want that?On top of all this, the OPPO F19 comes with a Super Power Saving mode that kicks in the moment the battery falls to 5%. When this happens, the phone starts throttling power to unwanted features and apps so that users will be able to use the phone in case of an emergency.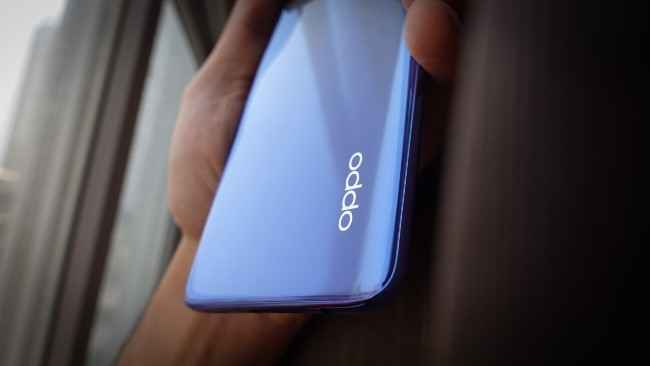 Designed to impress
As anyone would tell you, the design of a smartphone is just as important as its hardware. Afterall, we all want to buy a sleek and beautiful looking smartphone! Thankfully, OPPO knows this quite well. While looks are always subjective, everyone will agree that the OPPO F19 is a good looking device; thanks to smooth curves and sleek lines. Not only this OPPO engineers have used die-casting aluminum alloy technologies so that the thickness of the thinnest part of the motherboard cover is only 0.21 mm. Also the materials on both sides of the battery are much more stronger hence enabling to further narrow the sides and still maintain a low weight and sleek body design which gives it a stunning look and feel. The phone just weighs 175gms and is 7.95mm in thickness.
Additionally the entire phone features a 3D curved designed with rounded edges. This not only makes the phone look thinner but also helps improve comfort when holding the phone as there isn't anything that would dig into your palms. Another cool feature is the metallic frame that runs around the OPPO F19. This not just adds a dash of premium style to the device, but also helps increase overall strength.
A window to a new world
The OPPO F19 packs a 6.4-inch FullHD+ AMOLED display with a 1080p resolution. Due to its very nature, an AMOLED display will generally be thinner than LCD panels. Not only that, but they offer increased vibrancy and deeper black levels as compared to a standard LCD panel too. When in very bright areas like under direct sunlight, the screen's brightness can go up to 600nits, which should ensure legibility. A highly important feature for those who either travel a lot or spend a lot of time outdoors in bright sunlight.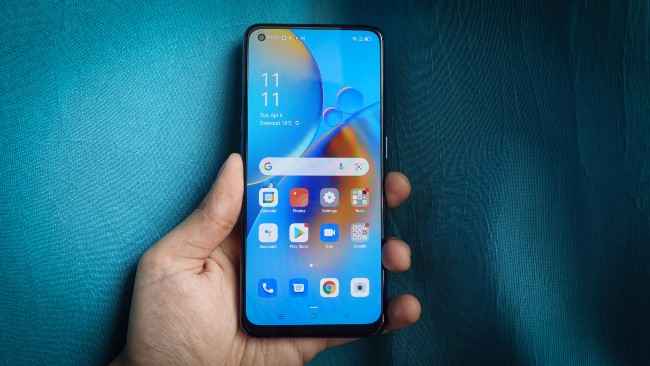 In order to ensure good ergonomics, the OPPO F19 offers a bezel width of 1.6mm. This means that you get less 'body' and more of the display. The phone also comes with a 3.6mm hole-punch for the front camera as this helps to increase screen-to-body ratio to 90.8%. Speaking of the hole-punch camera, the OPPO F19 has a special light ring around the hole that lights up when the front camera is active. This helps improve privacy as you know when the front camera is active.
But wait, there's more!
Of course, that's not all that one gets with the OPPO F19. The smartphone has AI enabled triple rear camera setup of a 48MP main camera that is paired with a 2MP macro camera and a 2MP depth camera. The 48MP primary camera is the one you'll be using most of the time. The 2MP macro camera comes in handy when you want to get really close to your subject and still take a detailed picture. This could be anything from insects to leaves, flowers or anything else that your heart desires.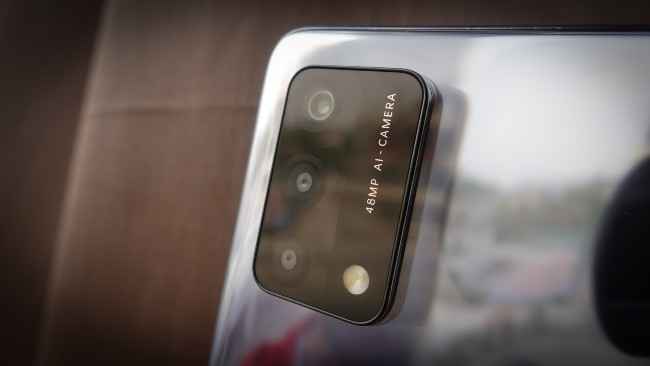 All this would not be possible without a good power plant. To ensure that the OPPO F19 has enough performance to keep up with the user, it packs a Qualcomm Snapdragon 662 SoC. This chipset should ensure more than enough power for most use cases. The smartphone also offers Dual Channel Acceleration technology. This allows the smartphone to run the Wi-Fi and mobile network at the same time. This allows for a smoother and more stable online experience.
That was a quick look at the brand new OPPO F19 smartphone. As one can see, the smartphone has a lot to offer for its price point. As such, it makes for a very interesting choice for anyone looking for a value for money device. To recall, the device is available for Rs 18,990 for 6GB +128GB variant and will be available for sale from April 9 via mainline retailers, Amazon and other leading e-commerce platforms.
To make the deal more compelling for offline customers, OPPO is offering a bundled discount under which the, Enco W11 will be available at an exclusive price of Rs 1299 (MRP 3,999) and OPPO Enco W31 at Rs 2499 (MRP 5,900). Furthermore, smartphone enthusiasts can enjoy a range of attractive discounts and offline cashback for OPPO F19 with the leading banks and digital wallets. A flat 7.5% cashback on EMI Transactions from HDFC Bank, ICICI Bank, Kotak Bank; Standard Chartered Bank. Customers can also avail 11 %instant cashback via Paytm, Triple Zero Scheme with Bajaj Finserv, ICICI Bank, and IDFC First Bank.
Users can also avail Zero Down Payment with Home Credit, HDB Financial Service, HDFC Bank and Kotak Bank. OPPO 's existing loyal users can also avail an additional one-time screen replacement offer (valid for 365 days), extended warranty for 180 days on the newly purchased and activated F19 Series.
There are many attractive offers for the online customers too. Amazon and Flipkart customers will get an Instant Discount of upto Rs 1500 on HDFC Debit/Credit Cards and Credit Cards EMI. Users can also get Complete Mobile Protection on Amazon and at Rs 1 on Flipkart. Existing OPPO users can upgrade their OPPO Phone and get Rs 1000 extra on exchange. There are also offers on OPPO Enco W11 and OPPO Enco W31 which will be available for Rs 1,299 (current MOP Rs 1,999) and Rs 2,499 (current MOP Rs 3,499), respectively if purchased with the F19. Apart from the aforementioned,there is also a bundled offer on OPPO Band Style exclusively on Amazon which can be purchased for Rs 2,499 (current MOP Rs 2,799) with the OPPO F19.
[Brand Story]