Samsung can be credited with several industry-leading innovations, and one of the most exciting offerings from the brand this year is the new Galaxy Book2 series. This new range of slim and light laptops assure extraordinary performance, best-in-class AMOLED displays, a fabulous video calling experience, and promise a dependable battery life of up to 21 hours.
These premium devices leverage key Samsung strengths and add to the ecosystem of consumer Galaxy devices that also includes tablets, smartphones, smartwatches, and accessories like TWS earphones and S Pen.
Users get to pick from 4 new laptop options - Galaxy Book2 Pro 360, Galaxy Book2 Pro, Galaxy Book2 360, and the Galaxy Book Go - that cater to different user needs. Let's talk about what makes them stand out!
Get cutting-edge tech in a premium package!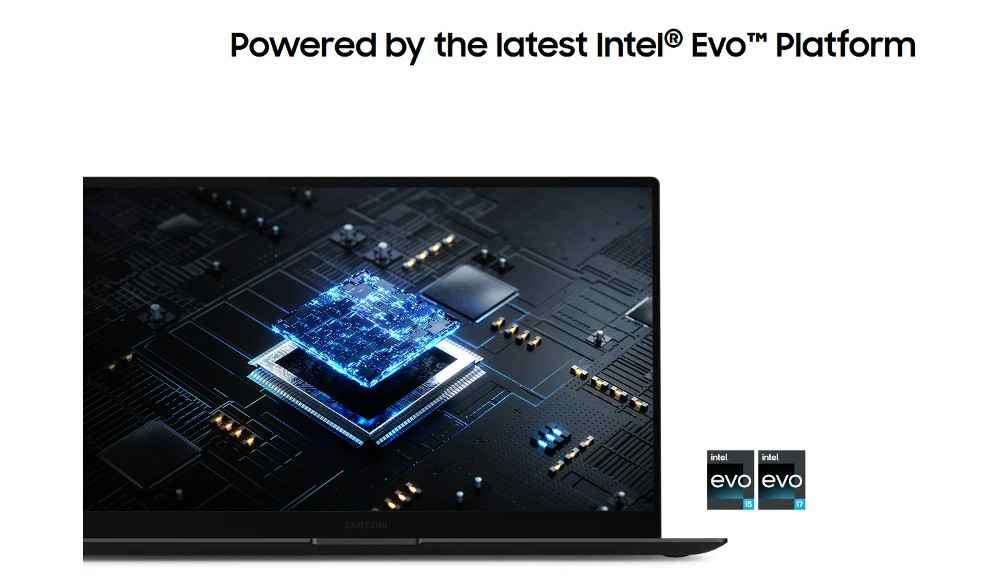 The new range of Galaxy Book laptops is designed for optimal productivity and performance when on the move.
The Samsung Galaxy Book2 Pro 360 and Galaxy Book2 Pro lead the pack and combine the best of both worlds, giving you all the fire-power that you'd need within a slim yet tough chassis that starts at a mere 0.87 kilograms in weight.
These are among the first laptops in India to be based on the latest Intel Evo Platform with the 12th Gen Intel Core processors and promise power-packed performance without compromising on battery efficiency. The capable CPUs are further assisted by superfast 16GB RAM and advanced cooling systems to sustain performance during heavy workloads.
These are among the slimmest laptops around and include cinematic FHD AMOLED displays with S Pen support. These Pro laptops offer a variety of ports, the latest wireless connectivity options like Bluetooth 5.1 and Wi-Fi 6E, and integrate 4-layered security features to safeguard user privacy and critical information like biometric data. The Galaxy Book2 Pro 360 also has an S Pen bundled in the box.
The next in line is the Galaxy Book2 360, which should be particularly appealing to creators and professionals who are often on the move. It offers a stylish 2-in-1 form factor with a wide variety of useful ports and a vivid AMOLED display that makes it a treat for productivity apps optimized for the tablet mode. This one is also powered by powerful 12th Gen Intel processors paired with 16GB of RAM for smooth multitasking.
Moving on, the Galaxy Book Go fits a 14-inch FHD AMOLED display in a compact chassis and offers exceptional value. The laptop is powered by the new Snapdragon 7c Gen 2 compute platform that entails an always-on and always-connected experience, promising up to 18-hours of video playback on a single charge!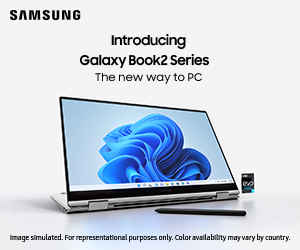 Galaxy Book2 series laptops deliver impressive ecosystem advantages
Apart from speedy performance, all-day battery life, and the latest connectivity options, what defines the new Galaxy Book2 series laptops is their integration with Samsung's expansive ecosystem of Galaxy devices.
The idea is to bring a unified and consistent multi-device experience that helps consumers seamlessly shift from one gadget to another when needed. Life is indeed simpler when multiple smart devices work as one cohesive system.
For instance, using the Samsung Multi Control feature, users can wirelessly connect Galaxy Book laptops to a Galaxy Tab and use the latter as an extended screen that can be operated using the same trackpad and keyboard.
Galaxy Book laptops, phones, and tablets can sync notes between them or securely and conveniently share files between different Galaxy devices! Using the Link to Windows app on their Galaxy Smartphones, consumers can access recently used phone apps directly on their Galaxy Book2 laptops using the Your Phone app.
All of these use cases are suggestive of how having an ecosystem of smart devices gives Samsung the advantage of tightly integrating hardware and software to remarkably uplift the end-user experience.
A Samsung Galaxy Book for every price segment!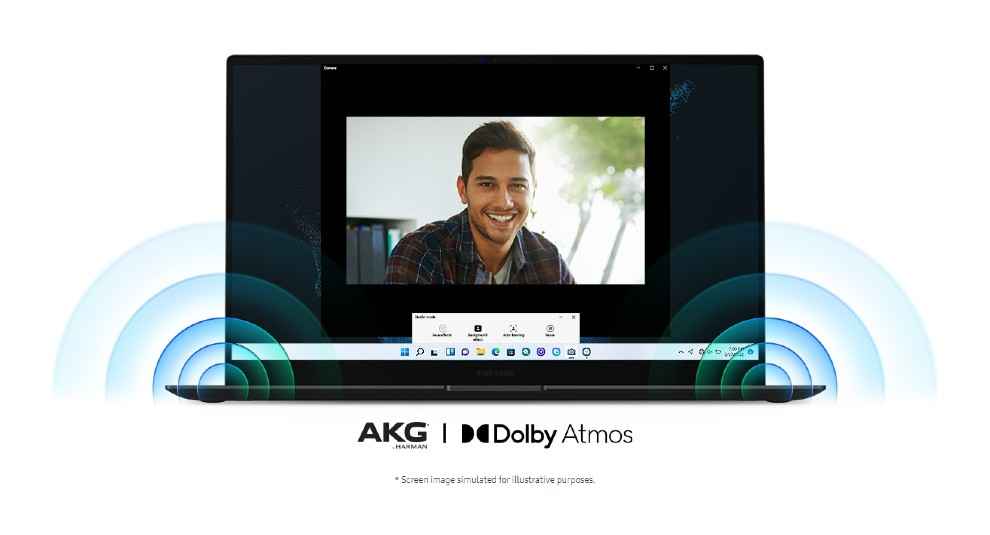 The Galaxy Book2 laptops are thoughtfully created products that appear quite impressive. The priority here is to deliver a class-leading consumer experience, but that's not to say that specs have been compromised. Samsung packages amazing displays, powerful processors, and the latest connectivity options in slim and light casings while particularly focusing on nuances that matter.
The Galaxy Book lineup covers a wide price gamut from INR 38,990 to INR 129,990 which ensures that consumers with different requirements can choose according to their budget and avail of Samsung's ecosystem benefits.
The Samsung Galaxy Book Go starts at INR 38,990, and Samsung further offers an instant cashback of INR 3,000. The Galaxy Book2 360 has a starting price tag of INR 99,990.
The Galaxy Book2 Pro and Galaxy Book2 Pro 360 come in 13.3-inch and 15.6-inch options starting at INR 106,990 and INR 115,990, respectively.
To get more info and buy the Samsung Galaxy Book2 series laptops, check out Samsung Galaxy Book features and offers.
[Brand Story]