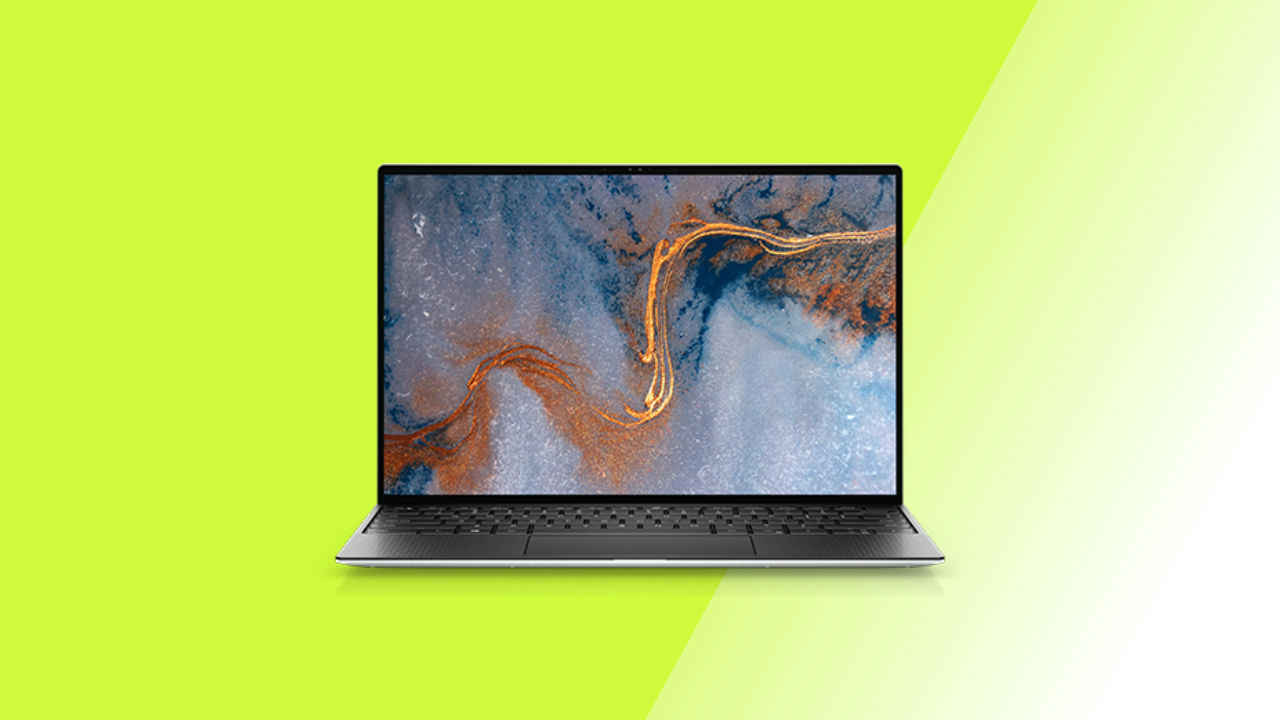 Laptops have come a long way from the huge hunks of plastic and metal that were the size of suitcases. Modern laptops are sleek, svelte, and look more like they belong in a modern art museum rather than the workplace. Laptop build and design changed drastically over the years. You can thank engineers, designers as well as a bit of market competition for that.
Modern laptops usually tend to feature a mix of different materials in their construction instead of sticking to a single material. But this may leave you a bit confused, especially when jargons are thrown into the mix. What is CNC construction? What's the point of exotic materials like carbon fibre? And why should we be looking for a strong tempered glass for the display? What makes one laptop more premium than the other? Let's take a quick tour of the different materials and techniques used in laptop construction and talk about the benefits that they offer.
Metal vs plastic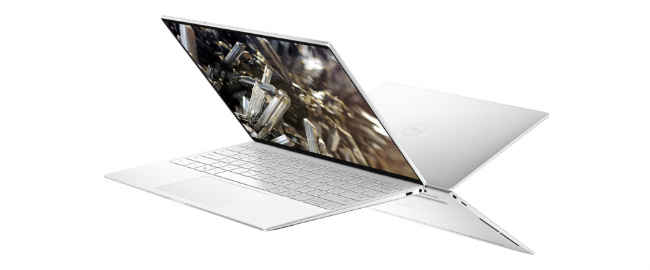 While a plastic build is still pretty common in the budget end of the market, most manufacturers have shifted to metal for the construction of their high-end laptops like the Dell XPS 13. Not only does the use of metal add a premium feel to their device, but it also adds a bit of heft to the device. Not only that, but it also increases the durability of the laptop.
You see, due to its physical properties, metal will bend or deform rather than crack when subjected to stress. This is not to say that plastic laptops are fragile devices. Plastic is usually more flexible as compared to metal, but once a certain threshold is crossed, it might simply snap. And a cracked or broken chassis is not something that anyone would want in their laptops.
Aluminium all the way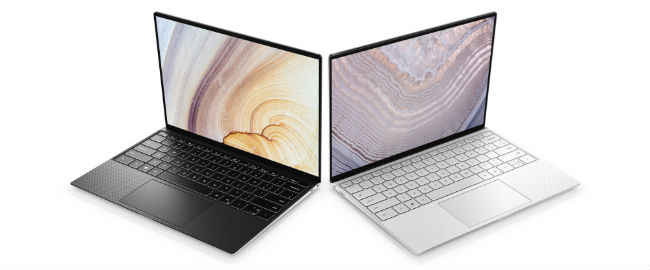 The most common metal when it comes to laptop construction is aluminium. This durable metal is used in pretty much everything from kitchen utensils to aeroplanes. That's because of its excellent properties. It is resistant to corrosion and can be easily cast, machined or formed. It is also non-magnetic, making it ideal for electronic devices.
Most of the time, an aluminium alloy is used instead of pure aluminium as the latter can be quite soft. An alloy with magnesium (6000-series) or zinc (7000-series) helps to make it stronger and more resistant to bending. Not only that, but the aluminium being used is usually anodised to ensure that there is a strong oxidised layer which would prevent the aluminium from chipping.
Unibody construction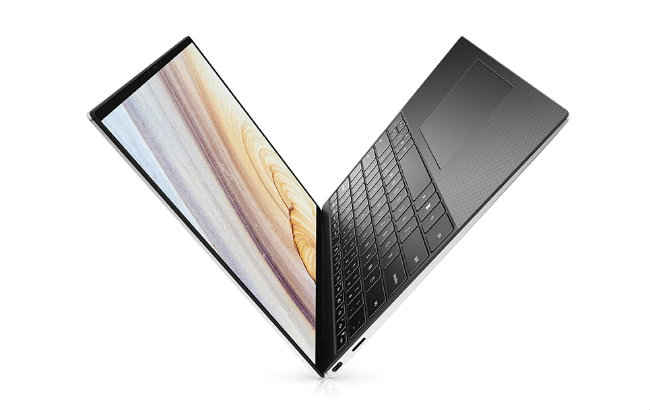 Another term that is commonly used by manufacturers is CNC milling and unibody construction. You see, earlier the different metal parts of the laptop were stamped separately and then joined together to create the final chassis of the device. The problem with this construction technique is that the points where the different parts are joined are structurally weak points that can break.
Thanks to modern computerised milling processes, it is now possible to cut metal into very precise shapes. This will allow them to create larger pieces, including the entire shells of laptops, making a unibody construction possible. This allows for a stronger body that can withstand more punishment and feels more premium as there are no obvious seams that a user can see or feel.
A carbon fibre future?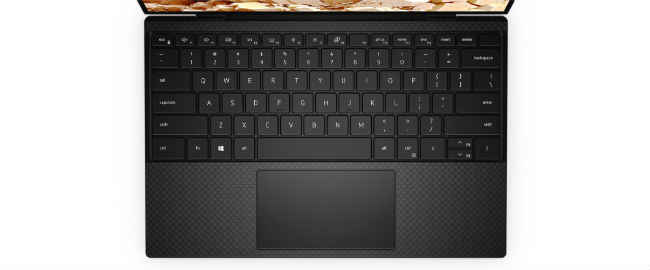 Of course, laptop manufacturers have started looking beyond metal when it comes to constructing their devices. Carbon fibre seems to be a popular choice, especially when it comes to premium devices. This material offers an exceptionally high strength-to-weight ratio, making it ideal for portable devices like laptops. That's because it helps to reduce the overall weight of the device, while still being structurally strong. Not only that, but the distinctive weave of carbon fibre looks unique and interesting.
Another benefit of carbon fibre is the fact that it is a poor conductor of heat, especially when compared to metal. This means that the device itself won't get hot. As such, carbon fibre is usually used on the palm rests as it will ensure that the user's palms won't get hot while they are using the device. Some devices, like the Dell XPS 13 combine a metal build with carbon fibre
Tempered glass protection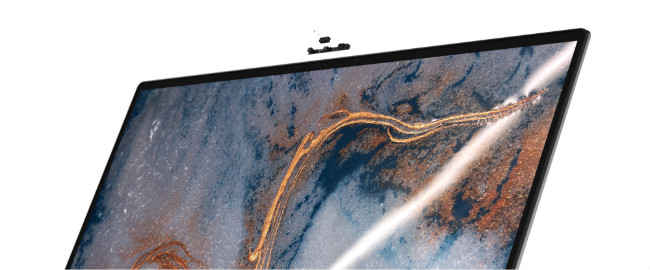 The display of the laptop is usually considered a weak point as the glass used to protect the display usually is the first to get damaged in case of stress. In order to ensure protection, laptop makers have taken a page from smartphone makers and started using tempered glass to protect the screen from damage and scratches.
Corning's Gorilla Glass has become pretty well known when it comes to tempered glass. The latest in the series is Gorilla Glass 6, which is stronger and more resistant to scratches than its predecessor. Not only that, but it also does not offer protection at the cost of touch sensitivity, which is vital when dealing with touchscreen devices. It is also strong enough to deal with the repeated use of styluses.
As one can see, building a laptop is more than just slapping together components. It's about choosing the right materials to make a device that offers strength and durability while not compromising on premium looks. The Dell XPS 13 is a premium laptop that takes all of this into consideration. It features a metal chassis with carbon fibre palm rests. Also offers a tempered glass display on its touchscreen version. Besides this, it also offers ample performance thanks to a 10th Gen Intel Core processor. You can learn more about the Dell XPS series here.
[Sponsored Post]