Mid-level gaming laptops strike the perfect balance between high performance and value for money. A good mid-range laptop should help you play 1440p games at a smooth frame rate without breaking the bank. Therefore, winning in this category is no easy feat. As the popular saying goes, it is impossible to please everyone and likewise, it is almost impossible to make a laptop that's high on performance, low in price point and is just an absolute all-rounder. Almost impossible, until it isn't.
Winner And Best Buy: Acer Nitro 5 (Buy here)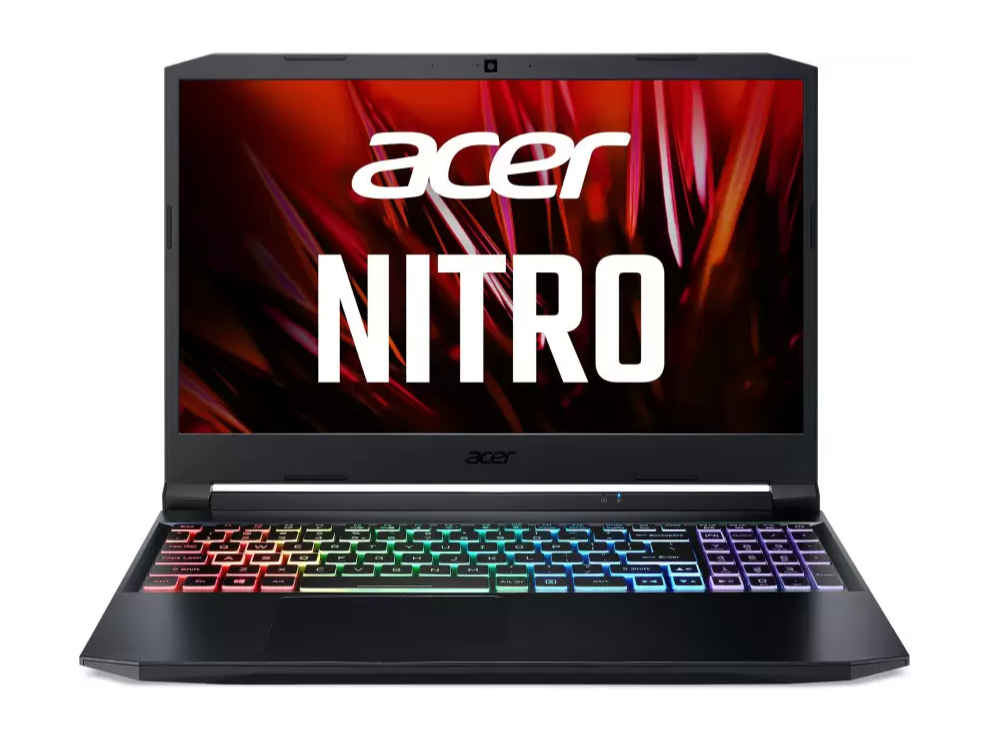 The Nitro 5 series of gaming laptops start from the entry-level budget segment and are available to purchase all the way to the premium segment. The one specific model that won our hearts is the Acer Nitro 5 featuring an AMD Ryzen 5 5800H octa-core CPU, an Nvidia RTX 3060 GPU and a quad-HD screen. The 8-core/16-thread CPU from AMD is a gaming and productivity powerhouse, capable of chewing through any render file or demanding AAA gaming title you throw at it. The high refresh rate quad-HD panel delivers clear quality visuals and a smooth frame rate creating an immersive gameplay experience. Acer's powerful cooling capabilities allows you to stay immersed in your workflow by keeping the temperature low even in the hottest weather conditions.
In gaming, we tested a bunch of demanding titles and here's how the Acer Nitro 5 performed. In Shadow of the Tomb Raider, it delivered close to 95 FPS on average at 1080p resolution and high settings. In Dirt 5, technically a next-gen title, it delivered 87.3 FPS, in high settings with a fixed 1080p resolution. In Metro Exodus (non-enhanced version), it delivered 69 FPS. For this test, we kept the Ray Tracing off and kept the graphical preset high. The result achieved by this laptop is very impressive considering how demanding Metro Exodus is. Lastly, we tested Gears 5 during a very heavy fight scene and the laptop managed to run the game at 97 to 100 FPS with occasional dips here and there. Needless to say, it's a delight to play AAA titles close to 100 FPS on a high refresh rate display and the Acer Nitro 5 manages to do that with minimal screen tear or any such issues.
The display of this laptop is another factor we need to talk about a bit more. The quad-HD screen has a peak brightness of 302 nits. The screen covers 99.9% of the sRGB colour space, 94.8% of the DCI P3 colour space and 98.4% of the Adobe RGB spectrum. These are impressive stats and make this gaming laptop quite suitable for amateur level photo and video editing.
In addition to being the winner, the Acer Nitro 5 also won the best buy award in this category. The combination of powerful CPU, GPU and the high refresh rate quad-HD screen it offers in its price point is unmatched by any other competitor in this category. Its rivals fall behind in one thing or another, be it in terms of GPU, CPU, display or thermal performance. The overall value for money that the Acer Nitro 5 offers remain unchallenged. And for that reason, this laptop is the ultimate winner in this category.
Runner Up: Lenovo Legion 5i (Buy here)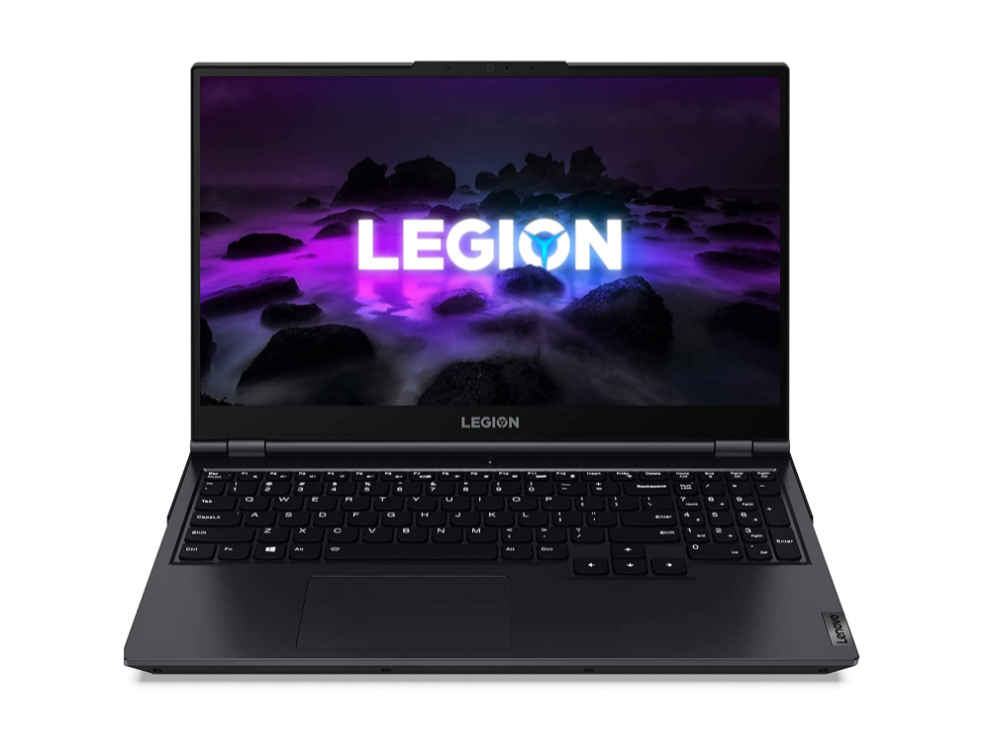 Closely following the winner is the Lenovo Legion 5i, a fairly capable mid-range laptop. Powered by an 11th Gen Intel Core i7-11800H octa-core processor and an Nvidia RTX 3000 series GPU, the Lenovo Legion 5i is a solid contender in this category. Famous for its built quality, thermal and display performance, this laptop offers a no-nonsense experience in terms of gaming. The laptop performed very well in CPU tests and benchmarks but fell behind in terms of GPU performance. However, this laptop remains a great choice for creators and gamers alike thanks to a powerful CPU with high single and multi-core performance.
In terms of real-world gaming performance, the Lenovo Legion 5i delivered 74 FPS in the Shadow of the Tomb Raider, 49 FPS in Metro Exodus, 64.8 FPS in Dirt 5, and 85.1 FPS in Gears 5. The laptop is somewhat held back by the Nvidia RTX 3050 due to its small amount of VRAM which struggles to handle high graphical preset in many modern games.
In terms of display performance, the 1080p panel has 256 nits of peak brightness. The display covers 60.6% sRGB colour space, 44.9% DCI P3 colour space, and 45.1% Adobe RGB colour space.
The laptop's cooling capabilities are no slouch either as the fans do a great job in regulating temperature even during extended gameplay sessions. With these capabilities, the Lenovo Legion 5i rightly scores the runner up spot in this category.
About Digit Zero 1 Awards
With a legacy of 20 years, the Digit Zero 1 Awards is recognized as the Industry's only performance-based awards. Digit rewards brands for putting in years of research in developing and introducing performance-driven products for their audience. All products are made to pass through a rigorous and scientific test process and compete with competitor brands in the same category. The Winner in each category is announced on the basis of their total score, post complete performance analysis done across an average of 56 tests, conducted for every category, across key performance parameters. The test process for the Zero1 Awards does not consider scores for features, price or design. The aim is to identify the very best products that money can buy, celebrate the innovations that push the industry forward, and reward the products that dare to disrupt the market.