Windows 8 is here to stay. There is no denying that, and the expected Windows 8.1 update will hopefully make things better. For Windows users looking to buy a new laptop or an ultrabook, they will most likely get Windows 8 preloaded on the device. Whether you like it or not – or whether you are a fan of Windows 7 or not – Windows 8 is what you will have to use. OS of choice will no longer be a factor in deciding which machine to buy, and cannot be a reason to give up on a perfectly good combination of hardware.
What we have here are a bunch of perfectly good Windows 8 laptops that you can consider. For the sake of universal appeal, we have handpicked the best laptops across multiple price brackets. We have tried covering as many price brackets as possible, to make this list as relevant and exhaustive as possible.
The listing is done in the order of descending price, and is not reflective of any performance comparisons or personal preferences.
Dual-Screen Wonder: Asus Taichi 31
Intel Core i7-3517U @ 1.9GHz, 4GB RAM, Intel HD 4000, 13.3-inch dual displays (1920 x 1080 pixels), 256GB SSD, Windows 8 (64-bit)
Approx Price: Rs. 1,39,000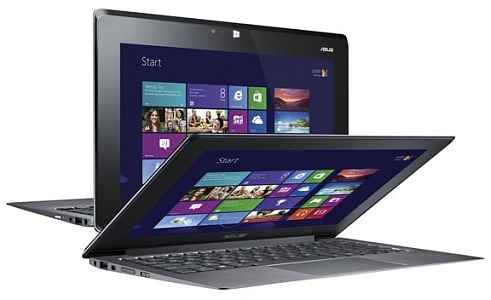 It costs a hell lot of money, but you do get a machine with a certain number of extras. First up is the dual display setup, that is pretty much going to ensure that the Taichi (read our review) becomes the centre of attention anywhere you go. The secondary display is also a touchscreen, with the stylus packed in as well, in case you need it. Both displays have the Full HD resolution, making these the rare kind in the laptop market in India. Very good keyboard, good performance, solid battery life and an excellent build quality that ensures you do not feel a lot of regret after spending so much on an ultrabook. One to have, if you want to show off as well. Additionally, there are the smaller sized 11-inch display versions available as well, if your focus is on ultimate portability.
---
Old School: Lenovo ThinkPad X1 Carbon
Intel Core i5-3427U @ 1.8GHz, 4GB RAM, Intel HD 4000, 14-inch display (1600 x 900 pixels), 128GB SSD, Windows 8 (64-bit)
Approx Price: Rs. 1,20,000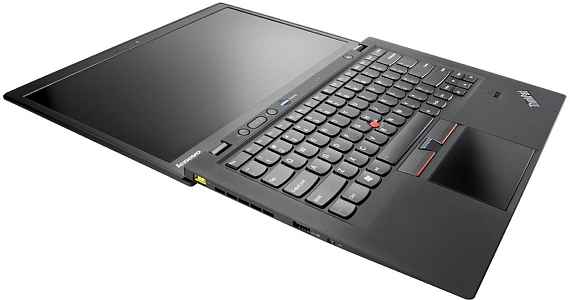 This is what you get when you take a proper business laptop, flirt with the ultrabooks and add carbon fiber into the mix. Essentially, this is Lenovo's ultrabook (read our review) for the hardcore fans of the ThinkPad business laptops, with the only change being that the roll-cage is now carbon fiber rather than magnesium. Lenovo says there is a reason for the change, with carbon fiber being 50% stronger and 50% lighter than magnesium. Moving on from that, and the design elements, the keyboard layout, the TrackPoint - everything that combines to give that solid old sense of familiarity. The 14-inch display isn't full HD, but has a acceptable enough resolution, but the real bonus is the completely non-reflective display type that makes usage very comfortable. All in all, this is the ultrabook that any hardcore ThinkPad user should upgrade to.
---
Flexible Ultrabook: Lenovo IdeaPad Yoga 13
Intel Core i5-3317U @ 1.7GHz, 4GB RAM, Intel HD 4000, 13.3-inch display (1600 x 900 pixels), 128GB SSD, Windows 8 (64-bit)
Approx Price: Rs. 82,000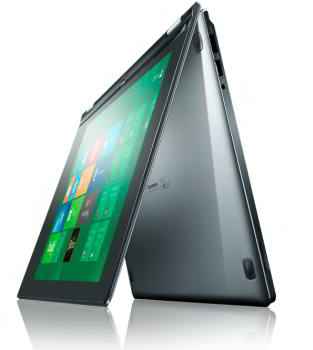 If you are considering one of those so-called hybrid machines, this perfectly fits the bill. Rather, we are talking about the Yoga 13 (read our review) as an ultrabook, and for that, the performance is very good, The touchscreen is a huge bonus, and the rest of the package is fairly solid and has that premium feel to it. The Yoga can be twisted and turned into various shapes means a lot for the specification sheet, but we aren't sure how often you will keep an expensive ultrabook on your kitchen platform in the tent mode, to read out recipes. Consider this for what it is - a very competent Windows 8 ultrabook with a touchscreen.
---
Well Dressed Warhorse: HP ENVY dv6-7206tx
Intel Core i7-3630QM @ 2.4GHz, 8GB RAM, Nvidia GeForce GT630M (2GB), 15.6-inch display (1366 x 768 pixels), 1TB hard drive, Windows 8 (64-bit)
Approx Price: Rs. 69,000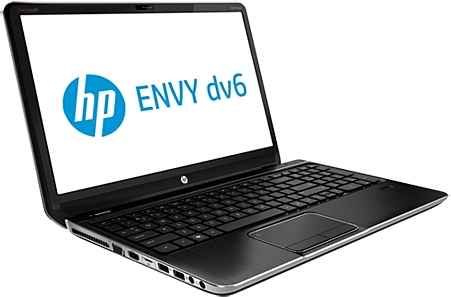 The HP ENVY dv6-7206tx (read our review) is possibly the best all rounder machine, if you wish the balance between various facets - system performance, good build quality, acceptable battery life and gaming performance. Built very well, but the real crowning moment is the excellent keyboard, which we can safely say, is the closest a Windows laptop has come to a MacBook Pro, as yet. System performance is excellent, and the Core i7-3630QM will pretty much leave most of the rivals miles behind. Fairly acceptable battery life for this much performance, when you use the machine with care. Nvidia GT630M ensures this can handle a bit of gaming as well, for those times when you have the sudden urge to play the latest Need For Speed game. It is disappointing that most laptops still do not have a Full HD display, and this machine would have become even better with one of those.
---
Underrated Soldier: Samsung NP550P5C-S05IN
Intel Core i7-3630QM @ 2.4GHz, 8GB RAM, Nvidia GeForce GT650M (2GB), 15.6-inch (1600 x 900 pixels), 1TB hard drive, Windows 8 (64-bit)
Approx Price: Rs. 60,000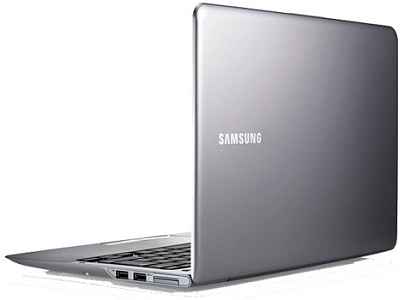 The Samsung NP550P5C does have a rather impressive specification sheet, and costs a lot lesser than the HP ENVY dv6 notebook. The build quality is quite good, and the display has a higher resolution than the HP laptop. However, the keyboard is a tad inferior, and the looks do not exude the kind of premium-ness you would expect, even though the NP550P5C is built very well. Consider this, if you dont want to stretch the budget to match the HP ENVY dv6.
---
Affordable Brilliance: HP Pavilion m4-1003tx
Intel Core i5-3230M @ 2.6GHz, 8GB RAM, Nvidia GeForce 730M (2GB), 14-inch display (1366 x 768 pixels), 1TB hard drive, Windows 8 (64-bit)
Approx Price: Rs. 48,000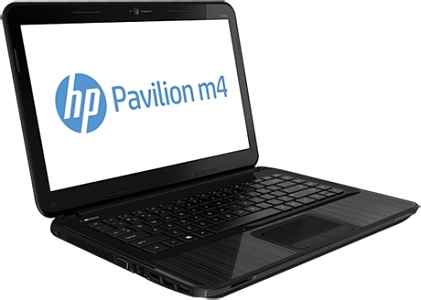 Just like its more expensive sibling, the ENVY dv6, the Pavilion m4 (read our review) also starts off very well on the build quality aspect. The only little disappointing thing is that there is a little glossy finish on the keyboard deck that can gather a lot of scratches and dust. Apart from that, the machine is a bundle of good value. For less than Rs 50000, you get specs that are fairly rare - 8GB of RAM and a very powerful graphics card. Excellent keyboard, as borrowed from the other ENVY series laptops. The GeForce 730M graphics card is essentially a tweaked version of the Nvidia GeForce GT645M, but does fall behind the original one in the FPS benchmark tests, by only a whisker. Must consider, if you want a very powerful machine on a budget.
---
Small Package, Big Heart: Asus VivoBook F202E
Intel Core i3-3217U @ 1.8GHz, 4GB RAM, Intel HD 4000, 11.6-inch display (1366 x 768 pixels), 500GB hard drive, Windows 8 (64-bit)
Approx Price: Rs. 39,000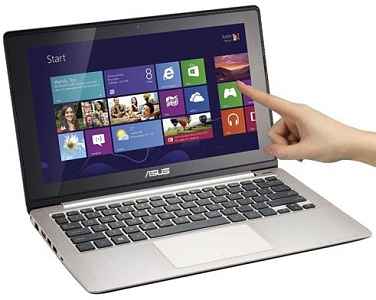 The Asus VivoBook F202E is the most impressive machine (read our review) when it comes to providing a full fledged Windows 8 user experience, thanks to the touchscreen and also because it packs in adequate performance and a very good keyboard that will not make you feel as though the compact form factor owing to the small display size will impact the experience. When buying on a budget, this machine does offer a smaller display size, but everything else is top notch.
---