If you are considering buying a laptop on a budget, you do not need to struggle for getting acceptable hardware and specifications. Gone are the days when buying a machine around the Rs. 30,000 price band meant buying something with the basic specs – an underpowered processor, a meagre amount of storage space and a bad display. It is good to note that laptop manufacturers are not giving the cold shoulder to the affordable machines in their lineup anymore.
Additionally, there is also the variety aspect that has improved considerably of late. You get various machines shuttling between the 14-inch and 15-inch display sizes, allowing users to take their pick depending on usage scenarios and comfort aspects.
But, searching for a laptop in the affordable price bands does have its own set of headaches and red flags.you will need to be aware of the fact that in this price band, you need to keep a lookout for what seem like good deals, but aren't. At the same price points, there are machines with preloaded Windows 7 and Windows 8 operating system, and equally, there are ones that don't have any preloaded OS. Buying such a machine would mean an extra expense later for getting Windows installed.
Alternatively, you will find a range of processors powering the laptops. There is the Core i3 as you close in on the Rs. 30,000 price mark, but at the lower end of the scale, you get the dual-core AMD APUs and even the good old Celeron running on dual-core steroids! We would recommend avoiding the Celeron versions, simply because a very old generation processor getting dual-core does not make it worthy of your money.
The listing of the best budget laptops currently available in India is done in accordance with price in ascending order, and not representative of any performance ratings or personal preferences.
1. HP Pavilion Sleekbook 14-b014au(C7D88PA)
Key Specs: AMD Dual-Core E1-1200 @ 1.4GHz, A68M chipset, 2GB RAM, 500GB hard drive, 14-inch display, Windows 8 (64-bit) preloaded
Market Price: Rs. 22,500
The Pavilion Sleekbook is again a brilliant machine worth considering. While it is affordable, you don't feel as though you are sacrificing on build quality. There is a 14-inch display with the 1366 x 768 pixel resolution, and a 500GB hard drive. Incidentally, this is more than the 320GB hard drive the closest rival offers - the Samsung 300 series notebook. The build quality is very good, explained by the fact that this also carried forward to its more expensive versions. The Sleekbook 14 at 1.8kg weighs less than the Samsung 300 series, which tips the scales at 2.3kg. We would recommend the Sleekbook for the excellent keyboard, which would be a critical element for you in case churning out documents is your thing.
2. Samsung NP355E5C-A01IN
Key Specs: AMD Dual-Core E2-1800@ 1.7GHz processor, A68M chipset, 2GB RAM, 320GB hard drive, 15.6-inch display, Windows 8 (64-bit) preloaded
Market Price: Rs. 22,500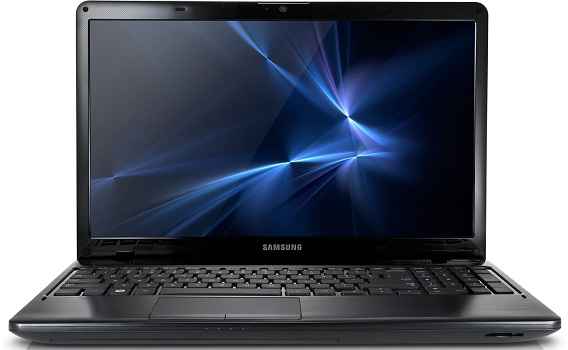 While the Sleekbook does have its certain advantages in terms of specs, but the Samsung NP355E5C is still a very good option if you are considering a laptop for basic daily usage. This machine has a slightly more powerful processor than the HP Sleekbook, but the performance difference will be incremental, because that boost is offset by just 2GB of RAM. Where the AMD APU machines have a huge advantage is with the battery life, and offer that extra backup time on a single charge, more than a typical Core i3 powered machine can. We had tested this in detail, and the lower power AMD chips are better for when on the move. The Samsung NP355E5C is built well.
3. Dell Inspiron 15
Key Specs: Intel Pentium Dual-Core 2117U @ 1.8GHz processor, 2GB RAM, 500GB hard drive, 15.6-inch display, Windows 8 (64-bit) preloaded
Market Price: Rs. 25,000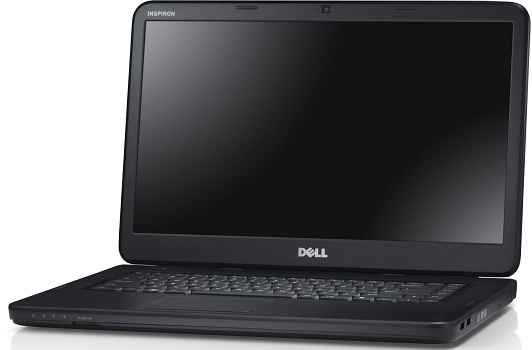 This is specifically, and specifically with a double dose, for the Dell fans. Whenever we review any laptop, the Dell fanboys always come back slightly peeved that a Dell machine was not mentioned! Damned if you do, damned if you don't! The Inspiron 15 is your only option under Rs. 30,000, and while it does lag in terms of specs to even the lesser priced HP Sleekbook and the Samsung 300 notebook, surely you will have some justification for preferring this. We don't really want to know, but would say that you should buy this if you only want to buy Dell laptop. Otherwise, better options are available for a little more or lesser cash.
4. Lenovo Ideapad S300 (59-355929)
Key Specs: Intel Pentium Dual-Core B987 @ 1.5GHz processor, 2GB RAM, 500GB hard drive, 13.3-inch display, Windows 8 (64-bit) preloaded
Market Price: Rs. 26,000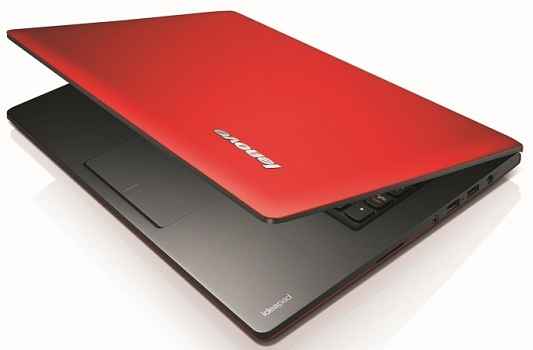 Along with the HP Sleekbook, this is one of the slimmest laptops in this price category. The display is very good, and the build quality is more than acceptable. The design inspiration from the more expensive Y series ultrabooks is always a good thing! You will take a little time getting used to the keyboard, because of the angular design towards the bottom of each key, but once you do, it should be fun to use. Buy this if you want to carry around a laptop that looks a lot more expensive than it actually is, and if you somehow pander to the perception that Intel processors are the only ones that work!
5. HP Pavilion G6-2301ax
Key Specs: AMD Quad-Core A8-4500M @ 1.9GHz, 4GB RAM, AMD Radeon HD 7640G/7670M Dual GPU (2 GB DDR3 dedicated), 500GB hard drive, 15.6-inch, Windows 8 (64-bit) preloaded
Market Price: Rs. 29,500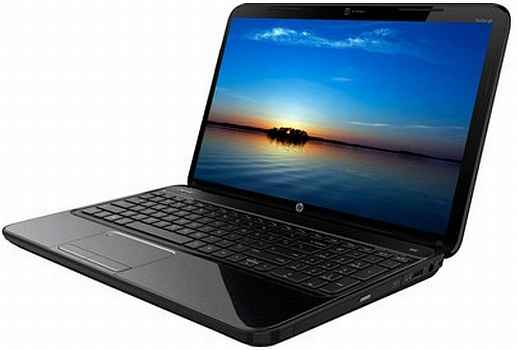 When we had tested this, the benchmark test scores were matching up to the Core i3-powered G6-2227tu that costs around Rs. 4,000 more. The graphics performance is the best by far under Rs. 30,000. It is not as thin as the Lenovo Ideapad, but if you need a bit of extra power for that little bit of heavy workload at times, this is the one to invest in. An excellent keyboard is an added bonus, and the mostly non-reflective display is a huge boon. Built well, but admittedly, it is not the lightest machine around. It has Good keyboard, but the touchpad will make you want to reach for an external mouse whenever possible.