Acer's Nitro 5 gaming laptop is arguably one of the most popular gaming laptops in India. Given how popular this particular model is, Acer makes it a point to upgrade it every year with new and powerful internals, allowing even gamers on a budget to get a taste of AAA titles with solid frame rates on the board.
This time around, Acer decided to fit it with an Nvidia GeForce RTX 3060 GPU, allowing budget gamers to get their hands on a notebook with one of the newer RTX 30-series GPU.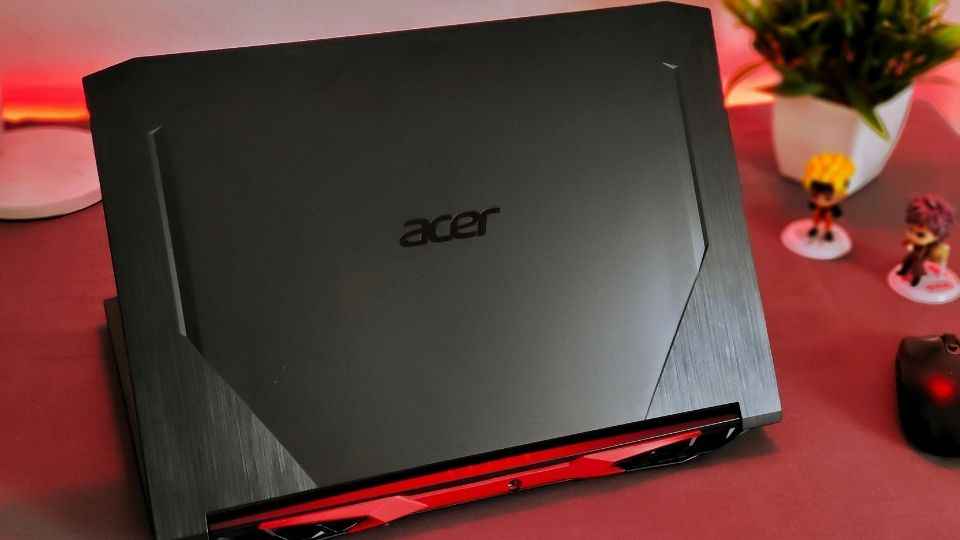 When the new Acer Nitro 5 gaming laptop with the new Nvidia GeForce RTX 3060 showed up on my test bench, I was super excited to put it through its paces and see if it's even a good laptop to consider. This isn't our typical full detailed review of the laptop, but I managed to spend a lot of time playing games and running a suite of benchmark programs to see the kind of performance one can expect from this particular notebook.
Hopefully, by the end of this performance review, you will have more clarity about what this laptop can and cannot do and whether or not you should consider splurging on this laptop. So, let's get started -
Acer Nitro 5 Gaming Laptop Specifications
Processor: 10th Generation Intel Core i5-10300H processor (4 cores and 8 threads) with a base clock of 2.5GHz AND Turbo up to 4.5 GHz.
Graphics: Nvidia GeForce RTX 3060 with 6 GB of dedicated GDDR6 VRAM.
RAM: 8GB DDR4-1600MHz
Storage: 256 GB, PCIe Gen3, 8 Gb/s, NVMe & 1TB HDD
Display: 15.6" Full HD 1920 x 1080, Acer ComfyViewTM LED-backlit TFT LCD
Acer Nitro 5 Synthetic benchmark performance
The Nitro 5 SKU that we got for testing, as you can see, can be placed in the upper mid-range segment of gaming laptops. Acer also sells an AMD-power variant of this laptop, but this performance review is for the Intel Core i5-10300H variant. It's a quad-core CPU, manufactured in a 14nm lithography process. It supports up to 8 threads.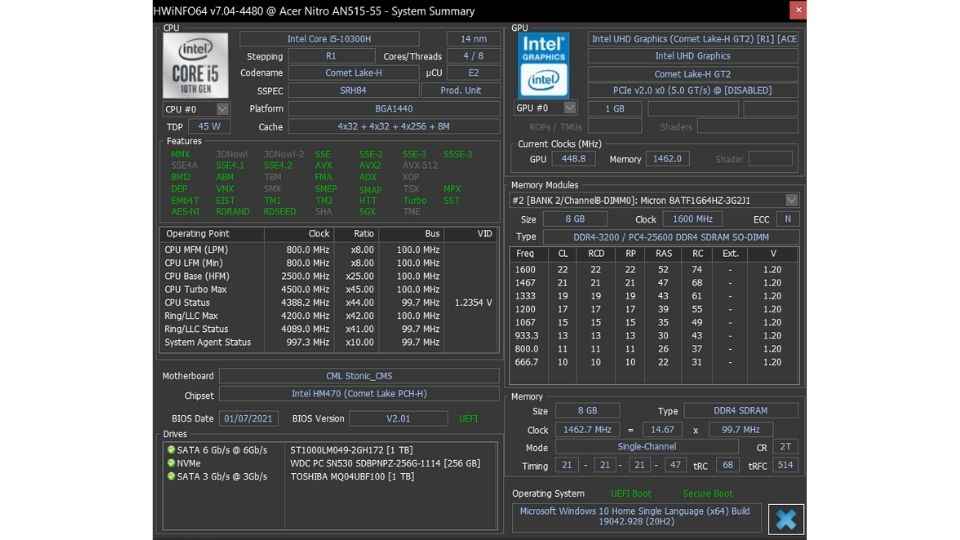 During my testing, the CPU achieved a maximum boost of 4.3Ghz while it cruised around 3.0 - 3.5Ghz with a load on all cores. The Core i5-10300H managed to achieve a respectable 1144 pts and 5250 pts on single-core and multi-core scores respectively on Cinebench R23. While the multi-core score was significantly less in comparison to other laptops in a similar price range powered by, say, the Ryzen 5-4600H, it did manage to hold up pretty well with its single-core scores.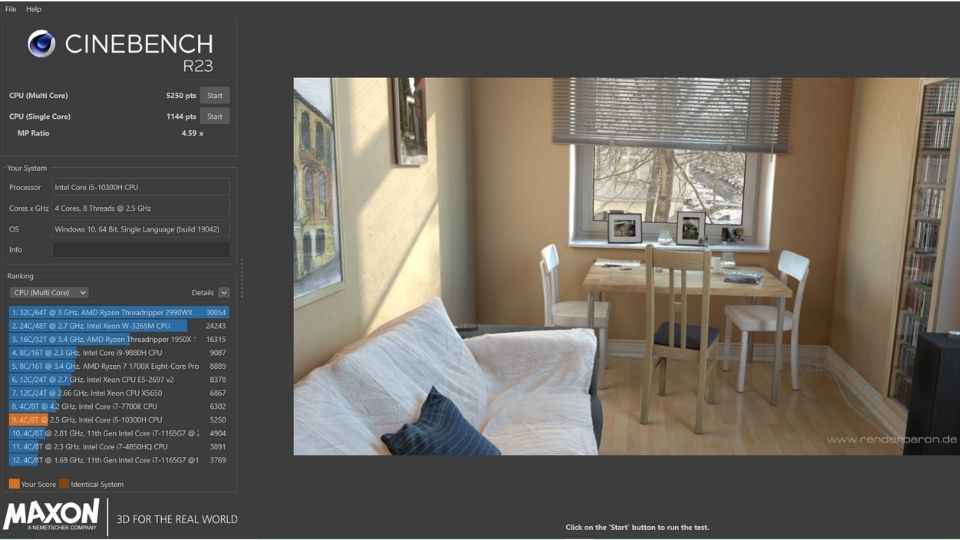 On PCMark 10 Extended test, the Acer Nitro 5 managed to score 6426, putting it high up on the list of laptops in and around this price range.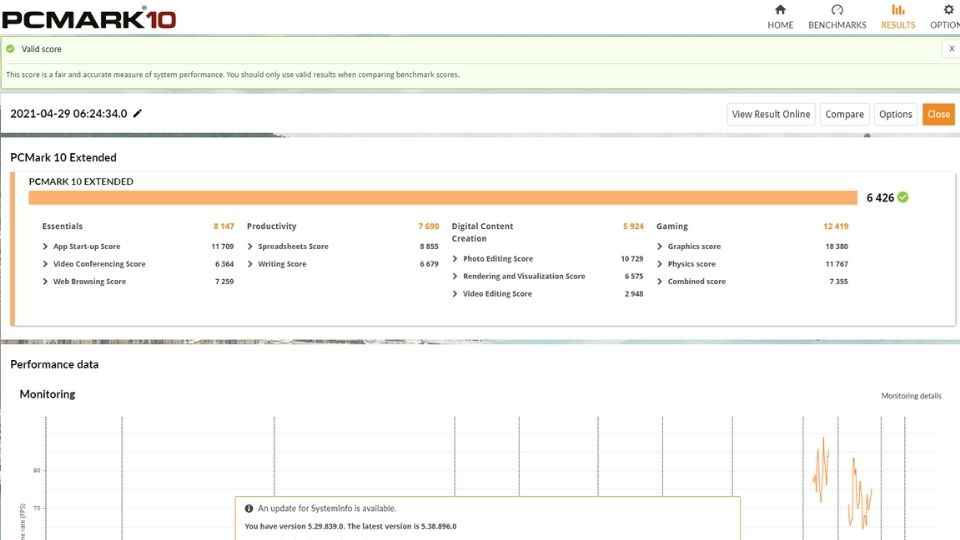 While I was pretty satisfied with these numbers, I did notice that the clock speeds occasionally dropped down significantly due to noticeable thermal throttling on multiple cores. I was able to record a max core temperature of up to 95°C while running these benchmarks. I noticed similar behaviour while running GPU-centric benchmarks as well as gaming.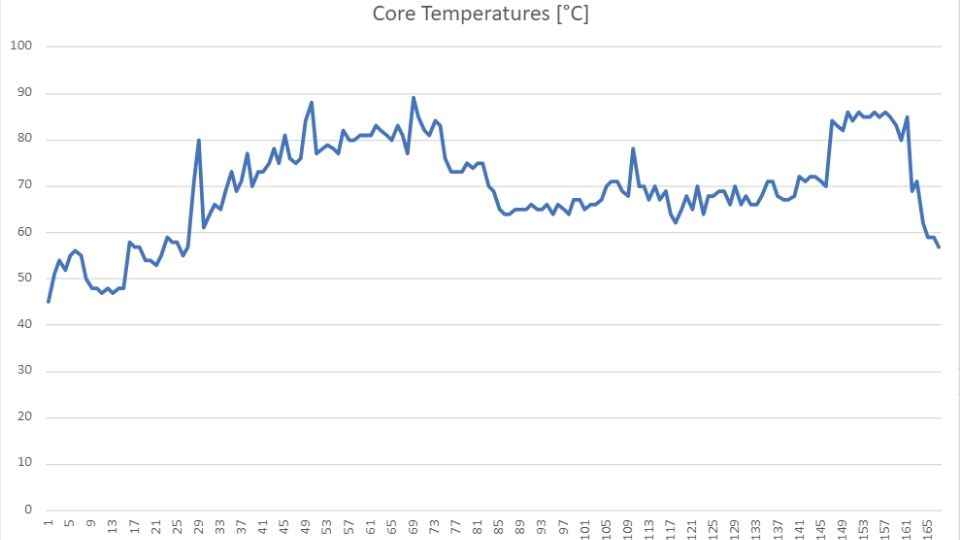 This sort of CPU behaviour is expected out of gaming laptops without a sophisticated cooling solution. It is, however worth pointing out that I have noticed the Ryzen counterparts to have much more thermal headroom even during the most unrealistic stress tests. But as long as you don't encounter significant performance drops during gaming or day-to-day tasks, this shouldn't be much of an issue, and thankfully, it wasn't.
Gaming Performance
Before running a bunch of games on the Nitro 5 gaming laptop, I decided to throw in 3DMark's GPU-centric benchmark programs. It obviously managed to score higher than most laptops in this price range thanks to the newer RTX 30-series GPU. While the CPU bottleneck didn't creep up during these synthetic tests, it didn't limit the laptop's performance during gaming.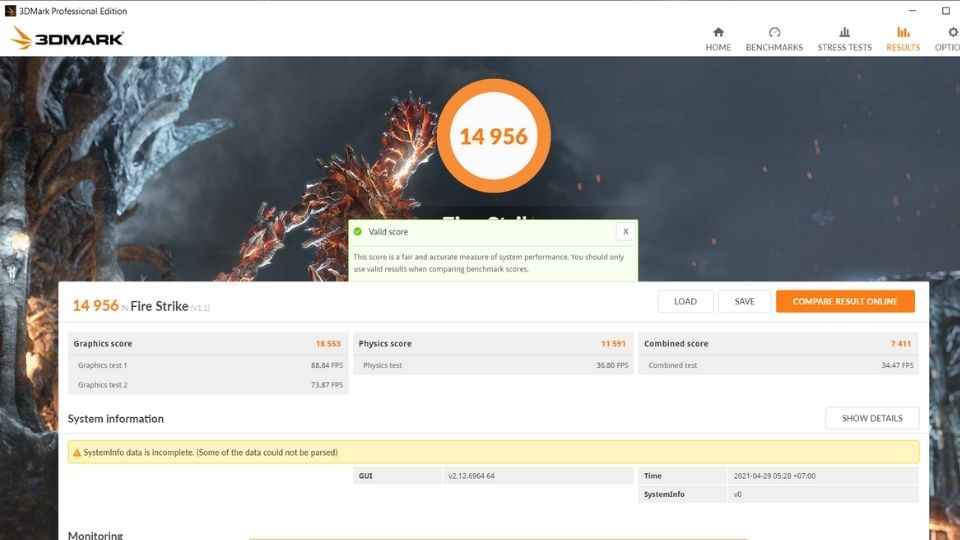 Here's a quick look at the frame rate chart. I decided to play a wide variety of games extensively and these numbers were recorded using both the in-game benchmark program (if available) and Nvidia's FramView software. During gaming, I recorded a peak GPU Core temperature of about 84°C.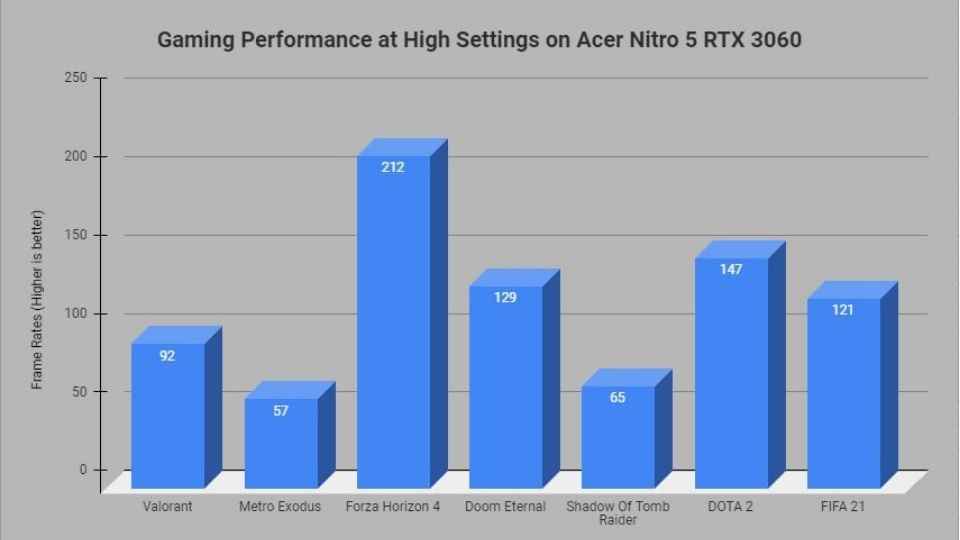 This resulted in a slightly higher case temperature than the laptops with, say, a 1650 Ti, but that's understandable. The maximum temperature I recorded was about 55°C at the centre of the keyboard deck while gaming. The temperatures at both WASD keys and the palm rests were well under the acceptable limits too. The idle temperatures were expectedly very low and did not exceed 30°C.
Acer Nitro 5 Gaming Performance Verdict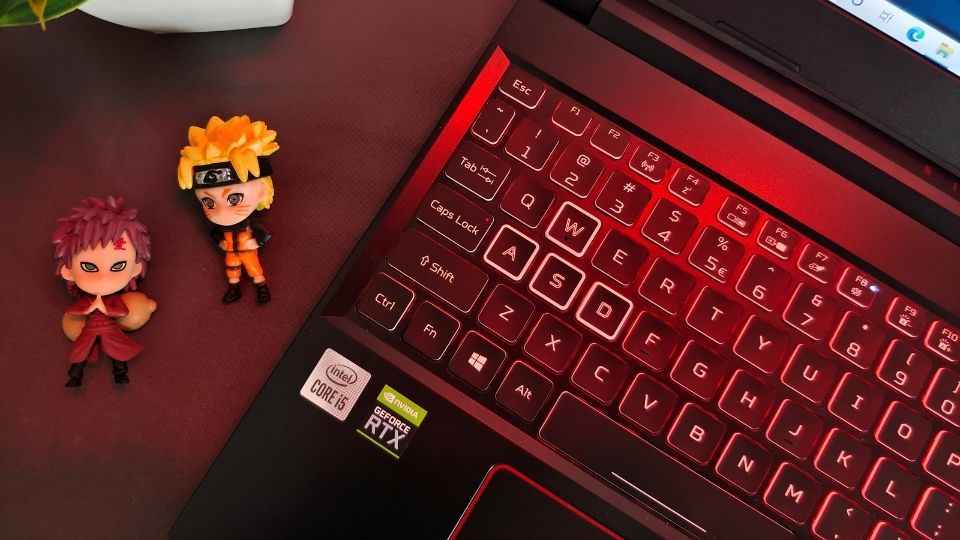 The Acer Nitro 5 gaming laptop with the RTX 3060 is certainly more powerful than most other laptops in this price range. This could very well change once the new RTX 3050 and RTX 3050 Ti laptops start showing up on the market replacing the older GTX 16-series GPUs. But for now, this particular laptop would be a solid pick for most people looking to get started with some modern AAA titles.
As I mentioned earlier, Acer also sells an AMD-powered variant that's kitted with a Ryzen 5-5600H instead of the Intel Core i5-10300H. While I haven't tested that laptop, I do expect it to perform slightly better than the Intel version here. I highly recommend getting your hands on that particular variant to avoid some CPU bottlenecks and have some performance headroom. That being said, the RTX 3060 GPU is a nice addition to the already popular Nitro 5 gaming laptop and it remains one of the best options for people. It's powerful enough to run most modern games with solid numbers on board and it does it without burning a huge hole in your pockets.