Laptops are one of the most important pieces of technology that you'll own, probably as important as your smartphone. Buying a new laptop can be a bit confusing as there are a bunch of things you need to keep in mind like processors, storage, display size, brand, screen size, and that's just the beginning. To help you make this decision, we've curated a list of laptops that you can consider purchasing online. We've tried to offer you laptops of all shapes and sizes, priced between 15K and 75K, as that seems to be the most popular price range for laptop buyer.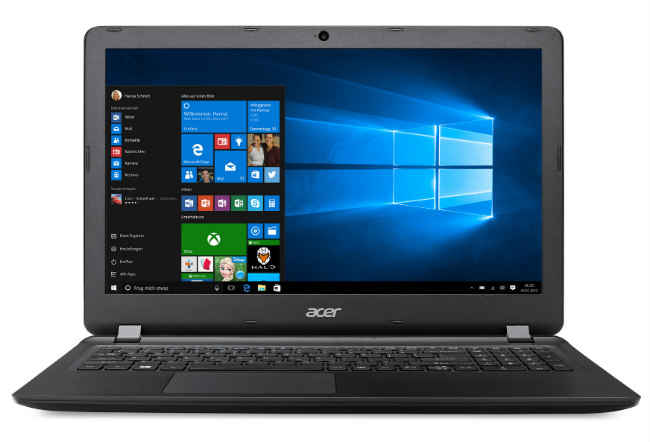 Acer Aspire ES1-533
Price: Rs. 19,990
This is the most affordable we would recommend. It comes with Windows 10 preloaded.
Display size: 15.6-inch
Display resolution: 1366 x 768p
Processors: Intel Pentium N4200
GPU: Integrated
RAM: 4GB DDR3
Storage: 500GB HDD
OS: Windows 10
Buy it from here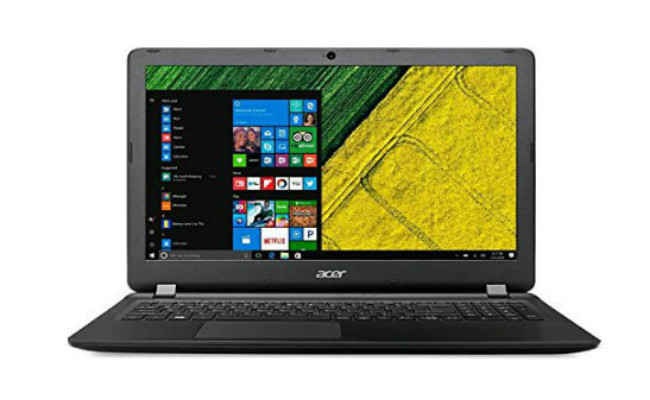 Acer Aspire ES1-572
Price: Rs. 29,990
If you are looking for an affordable laptop with at least an Intel Core i3 processor, this is the one to go for.
Display size: 15.6-inch
Display resolution: 1366 x 768p
Processors: Intel Core i3 6006U
GPU: Integrated
RAM: 4GB DDR4
Storage: 500GB HDD
OS: Windows 10
Buy it from here
Dell Inspiron 3567
Price: Rs. 32,388
If you are looking for at least 1TB of storage, we would recommend you to get this Dell Inspiron 3567.
Display size: 15.6-inch
Display resolution: 1366 x 768p
Processors: Intel Core i3 6006U
GPU: Integrated
RAM: 4GB DDR3
Storage: 1TB HDD
OS: Windows 10
Buy it from here
Lenovo Ideapad 320
Price: Rs. 33,990
The Lenovo Ideapad 320 is just as good as the Dell Inspiron 3567 but packs a 2TB HDD.
Display size: 15.6-inch
Display resolution: 1366 x 768p
Processors: Intel Core i3 6006U
GPU: Integrated
RAM: 4GB DDR4
Storage: 2TB HDD
OS: Windows 10
Buy it from here
Acer Aspire 5 A515-51G
Price: Rs. 37,990
For people seeking the latest Intel processor, the Acer Aspire 5 is a good laptop with an affordable price tag.
Display size: 15.6-inch
Display resolution: 1366 x 768p
Processors: Intel Core i5 8250U
GPU: Integrated
RAM: 4GB DDR4
Storage: 1TB HDD
OS: Windows 10
Buy it from here
Acer Aspire 5 E5-575G
Price: Rs. 45,690
This Acer Aspire 5 is one of the most affordable laptops available to offer a discrete graphics under 50K.
Display size: 15.6-inch
Display resolution: 1366 x 768p
Processors: Intel Core i5 6200U
GPU: NVIDIA GeForce 940MX 2GB
RAM: 4GB DDR4
Storage: 1TB HDD
OS: Windows 10
Buy it from here
Acer Aspire 5 A515-51G
Price: Rs. 48,990
If you want the latest Intel processor along with a dedicated GPU, you can take a look at this one.
Display size: 15.6-inch
Display resolution: 1366 x 768p
Processors: Intel Core i5 8250U
GPU: NVIDIA GeForce 940MX 2GB
RAM: 8GB DDR4
Storage: 1TB HDD
OS: Windows 10
Buy it from here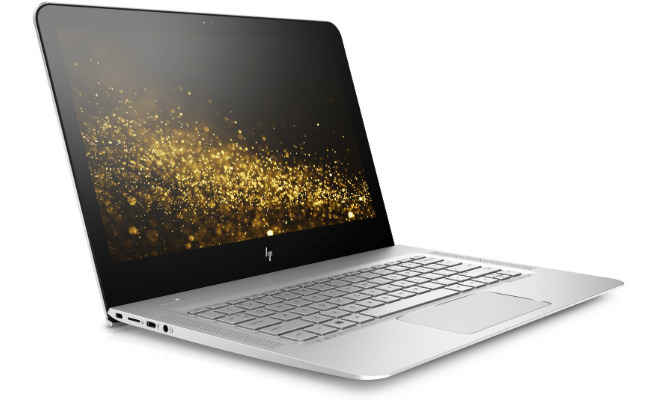 HP Envy 13
Price: Rs. 53,490
For anyone looking for an ultraportable laptop, the HP Envy is a very good option.
Display size: 13.3-inch
Display resolution: 1920 x 1080p
Processors: Intel Core i3 7100U
GPU: integrated
RAM: 4GB DDR3
Storage: 128GB SSD
OS: Windows 10
Buy it from here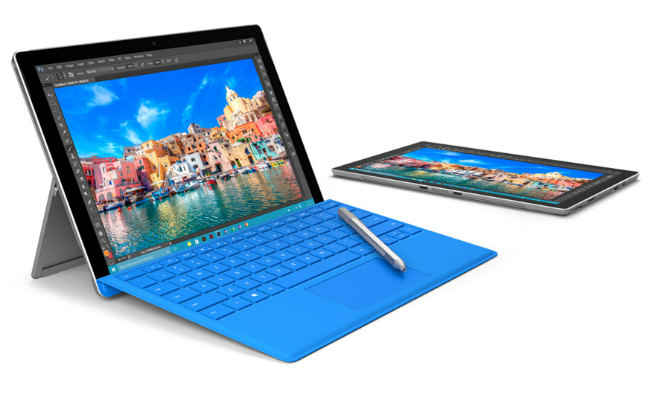 Microsoft Surface Pro 4
Price: Rs. 54,990
The Microsoft Surface Pro 4 remains one of the finest Windows tablet available today on the market.
Display size: 12.3-inch
Display resolution: 2736 x 1824p
Processors: Intel Core m3-6Y30
GPU: integrated
RAM: 4GB DDR3
Storage: 128GB SSD
OS: Windows 10
Buy it from here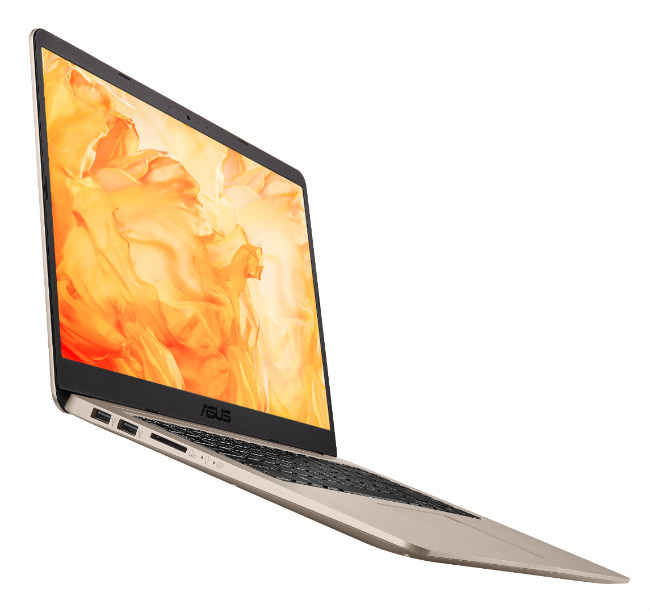 Asus Vivobook S15
Price: Rs. 59,879
The Vivobook S15 is a new take on the mainstream laptop category with thinner bezels and a smaller form factor. So, it has a 15.6-inch display in a 14-inch form factor.
Display size: 15.6-inch
Display resolution: 1920 x 1080p
Processors: Intel Core i5 8250U
GPU: NVIDIA GeForce MX150
RAM: 8GB DDR4
Storage: 1TB HDD
OS: Windows 10
Buy it from here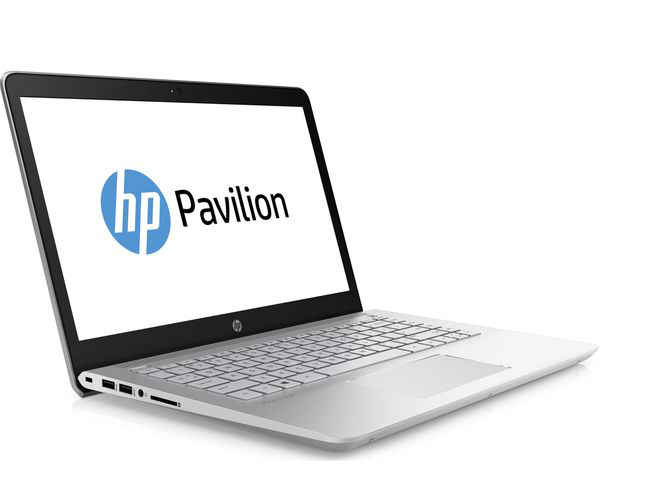 HP Pavilion 14
Price: Rs. 61,490
For someone looking for 14-inch form factor laptop with the latest hardware, the HP Pavilion 14 is a good option to consider
Display size: 14-inch
Display resolution: 1920 x 1080p
Processors: Intel Core i5 8250U
GPU: NVIDIA GeForce 940MX
RAM: 8GB DDR4
Storage: 1TB HDD
OS: Windows 10
Buy it from here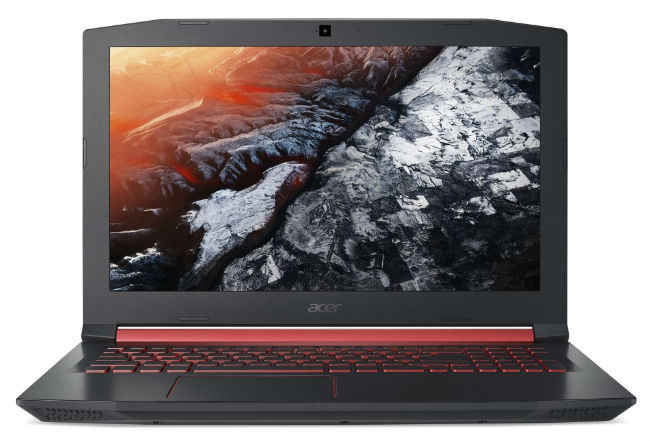 Acer Nitro 5 Gaming
Price: Rs. 67,990
The Acer Nitro 5 Gaming is one of our recommended buys for the year and it offers decent gaming performance as well.
Display size: 15.6-inch
Display resolution: 1920 x 1080p
Processors: Intel Core i7 7700HQ
GPU: NVIDIA GeForce GTX 1050
RAM: 8GB DDR4
Storage: 1TB HDD
OS: Windows 10
Buy it from here