Now that it's been almost two months since you probably upgraded to Windows 10, you must've come to some firm conclusions. You either love it or you hate. In case it's the latter, you've come to the right place. If you one of those people who gave Windows 10 an honest try but feel like it has totally fouled up your workflow? Don't stress! Windows 10 improves on its predecessors, but it isn't for everyone.
If you picked up the free upgrade and have altered your opinion after running it, this article will help you undo your action. We give you a complete guide to get Windows 10 out and go back to your favourite!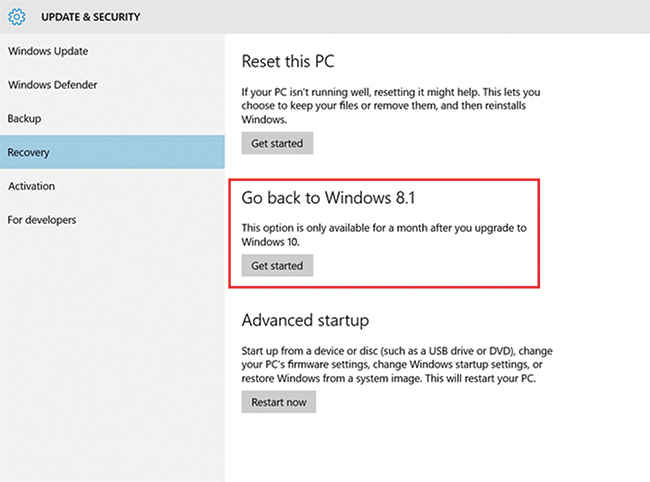 Before you begin
Depending on how you upgraded to Windows 10, whether by using Windows update, or doing an upgrade or clean install from a downloaded Windows 10 ISO, the procedure to move roll back to the previous Windows version can be different.
If you installed via Windows update or run the upgrade process from an ISO of Windows 10, there is an inbuilt process for rolling back to your previous version of Windows that should be the method of choice.
In some cases, this rollback is not available. If you upgraded from Windows 8 (not 8.1) to Windows 10 using the ISO. Or if you upgraded from XP / Windows Vista using the ISO. Or if you used the ISO to do a clean install. In all these cases you need to back up your important data!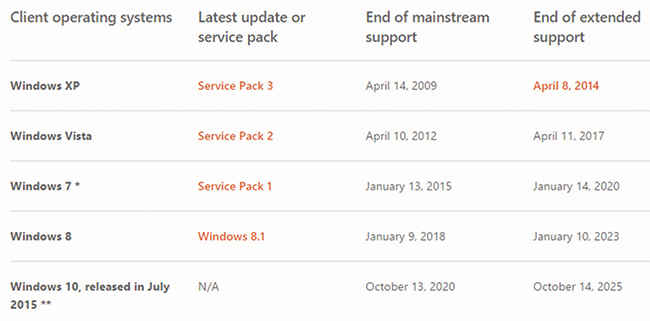 Windows lifecycle
While downgrading Windows these days is mostly a safe operation, as Windows tries to retain as much of your old data as it can, don't take it for granted. Backing up the data is a vital part of the process of downgrading from any Windows version.
Versions of Windows since Windows Vista take the approach of retaining all your old data even if you do a clean reinstall (without formatting of course). It places all your old files in a folder called 'Windows.old'.
Now, don't be misled by the name 'Windows.old', it doesn't refer to the version of Windows. If you have Windows 10 installed and then install Windows 7 on that same drive, the contents of 'Windows.old' will be your Windows 10 install.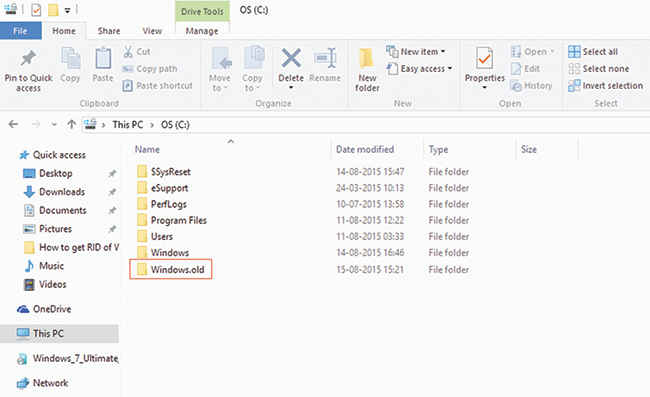 Find the windows.old folder
You can go inside this 'Windows.old' folder and copy back any important data you have, such as documents, photos, and videos. Even some application settings might be recoverable.
In case you are reverting back to Windows XP, the downgrade process is as good as a format and reinstall; back up everything!
In fact, just back up everything; that is never the wrong advice to give. If you keep data in odd places on your Windows partition, back those up, a Windows reinstall might not be kind to them.
Backup your Windows 10 data
Remember, backups only count if they are on a separate drive or at least partition. Make sure that you create a backup of your data on the external hard drive, USB, or cloud services such as DropBox, Google Drive, Microsoft OneDrive, etc.
The most important thing to know is where your data is stored in the layout Windows uses. In the following examples we assume you installed Windows in C: drive, if not replace 'C:' with whatever drive letter Windows is using for your install.
All user-centric files such as documents, photos, music, videos, etc. are stored under 'C:\Users\' which should have a separate folder for each user account on your computer. Note that it isn't compulsory to save all your files here, if you have also saved files elsewhere you will have to back those up as well.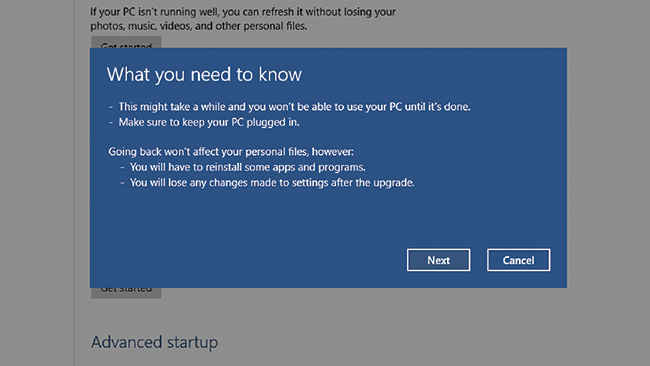 What you need to know
Let's assume that as a cruel joke, your parents named you 'User Name' and that's what your login id is on Windows. You will find your data under: 'C:\Users\User Name\'
Inside that folder most folder names should be self-explanatory, they have names like Pictures, Downloads, Desktop, Documents etc. Some other applications might have created their own folders here, if you want to be safe back those up as well.
There is however a hidden folder here called 'AppData' that could also have some data of importance. This folder contains application data for installed applications, such as your Browser profiles, game save files, and other settings and configuration files. If you want to save these files, you will have to dig into this folder.
Within 'AppData' you will find two or three folders, 'Local' and 'Roaming' should definitely be there. Here applications are supposed to use the 'Local' folder to store data that can be regenerated, such as your browser cache and other less important data. Back up the 'Roaming' folder for your profiles at least. If not all of it, then at least the applications that you think are important.
Just to clarify this folder is at 'C:\Users\User Name\AppData'. You can enter that path in the location bar to get to this folder since it is hidden, or just enable display of hidden files.
All of the above info can also be useful if you want to get existing data out of an existing 'Windows.old' folder. Your files there will be in 'C:\Windows.old\Users\User Name\'.
Rolling back to earlier Windows
Remember that 'Windows.old' folder we mentioned earlier? This is where it gets really important. If you upgraded to Windows 10 from a previous version, this folder will be around for 30 days. And if it's around chances are you can simply perform a rollback.
Open the new Settings app by clicking on 'Settings' on the start menu, or searching for settings using the new search bar in Windows 10. Click the "Update & security" icon and select the "Recovery" option. In case your operating system is eligible to move back to older versions of Windows, you ought to pick an option that says 'Go back to Windows 8.1' or 'Go back to Windows 7', depending upon the operating system you upgraded to Windows 10 from.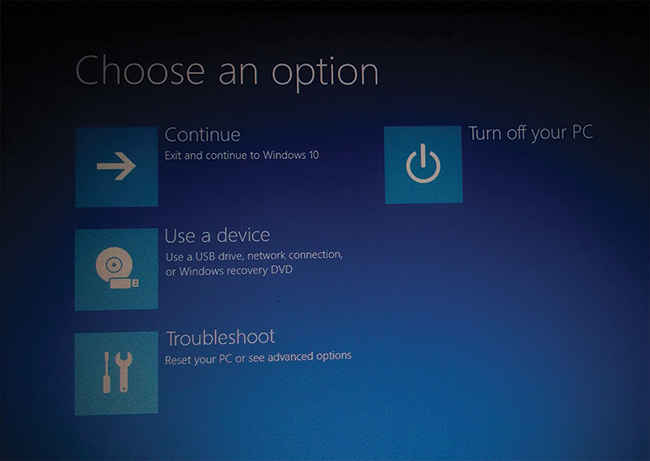 Choose an option
During the rollback process, Windows 10 screen will then request your feedback and the reason to move back to the older operating system. Give the feedback you want or don't. Remember 'I dislike the new start menu' is better and more useful than 'Windows 10 sucks'. Click on Next.
If you're using a laptop, ensure that it is plugged in to avoid any interruption in the rollback process due to power off. Click on the Go back to Windows 8.1(or Windows 7) button.
Now comes the most important part of the process. You will be required to input your password in order to sign in to an older Windows. The password must be same as earlier. The process execution will then take a while and bring your past Windows back on your computer/laptop without leaving changes to any of your existing files or documents. Remember, you have 30 days to do this, after which the 'Windows.old' folder will be removed.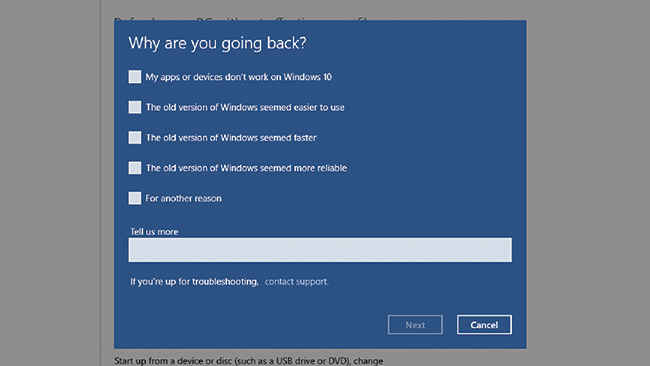 Why are you going back
If rollback isn't possible
If you ran disk cleanup after installing Windows 10 and asked it to clean up your previous Windows installation, or if you otherwise manually deleted 'Windows.old' – which isn't a matter of right-click an 'delete' by the way. Then you won't see the roll back option. You will also not see it in a few other cases, as we mentioned before.
If this is the case, don't worry, you can still get back to your previous version of Windows. All you need are the setup files of the version of Windows you want to roll back to. You might have received these on a setup disk with your device, or your Windows purchase. If you no longer have them, you can also download ISO files for recent versions of Windows from here.
You will need to provide the product key if you are trying to download a Windows 7 ISO. In case of Windows 8.1 you will be able to download a tool that downloads the setup files for Windows 8.1. You might need the product key for Windows 8.1 as well if it asks for it. In some recent laptops this key is stored in your hardware, so you won't need to enter it at all.
You can burn this image file to a disc image or simply copy it to a bootable USB drive using Windows USB/DVD Download Tool. Or, best of all you can simply mount the ISO file by double-clicking it and install it from there.
If you are installing from a pendrive or optical disk, you might need to use the 'Advanced Startup' feature of Windows. Go to Settings > Update & security > Recovery; there click on "Advanced startup." This option allows you to start up from a USB drive or DVD. You can also make changes to your computer's firmware settings, Windows startup settings, or restore Windows from a system image. Executing this option will automatically restart your computer.
On reboot you will see four options to choose from. Choose the one that says "Use a device" and then select the device with your Windows setup files. After that the installation process for your older version of Windows should start.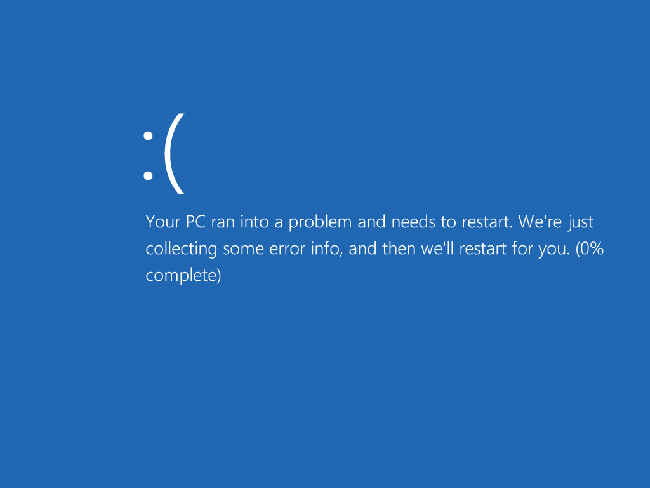 If rollback fails
Understanding downgrade rights for purchasers
If you already have Windows 10 installed on your brand new hardware, and are wondering how to go back to an older, more-familiar version of Windows. There is still a way out.
If you buy Windows as part of your device, often you can avail of your downgrade rights. These allow you to opt for an older version of Windows in lieu of the one you get with the device. This offer is available for the previous two supported versions of Windows. So for Windows 10 devices, you can move back to Windows 8.1 or Windows 7.
This is harder than it need to be. You first need to install the previous version of Windows on your computer. For this you need the setup files of that previous version of Windows, and a product key. You can take this from a friend, or use a key you already have installed on another computer, or other less savoury sources. You can run the setup as normal using these files and the key.
Once Windows is installed activation will fail because you used a key that is already in use on another computer. At this point you will have to use manual phone activation, and tell them that you are exercising your downgrade rights, and they should help you with the activation.
Since you got Windows 10 with your computer in this case, you can easily upgrade to Windows 10 again later without needing to pay for an upgrade. Think of it this way, getting Windows 10 on a new computer entitles you to run Windows 7, Windows 8.1 or Windows 10 on that computer as long as you only run one at a time.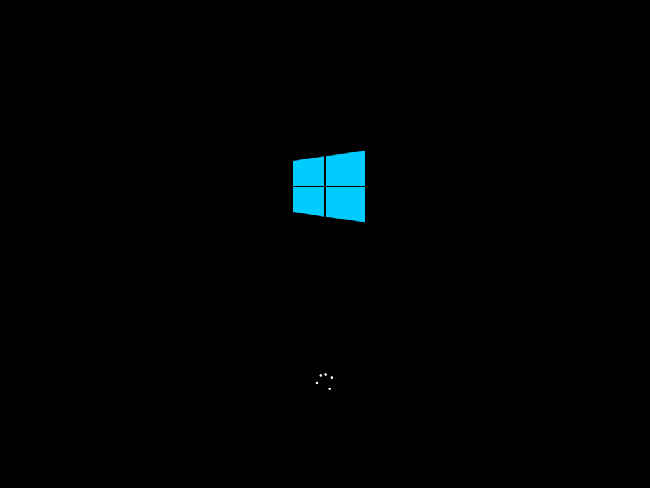 Upgrade or downgrade, it's your choice!