When it comes to emulating mobile games on PC, there are few options in the market, and one of the better known ones is BlueStacks. The Android emulation software has been around for sometime now and they haven't had an upgrade for a good two plus years now. BlueStacks 4 came out in 2018 and now, more than two years later they've finally come out with BlueStacks 5. So what have they changed? We got a chance to take the beta version of the new BS5 on a test drive, here's what we know.
BlueStacks 5 – On the surface
According to the company, BlueStacks 5 is significantly faster overall; from faster boot times, to installation, launch times, the works. They've accomplished this with a "complete rewrite" of the previous system. However, it looks like they've still stuck with Android 7.1.2 Nougat – which is what Android came out with five years ago now, in 2016.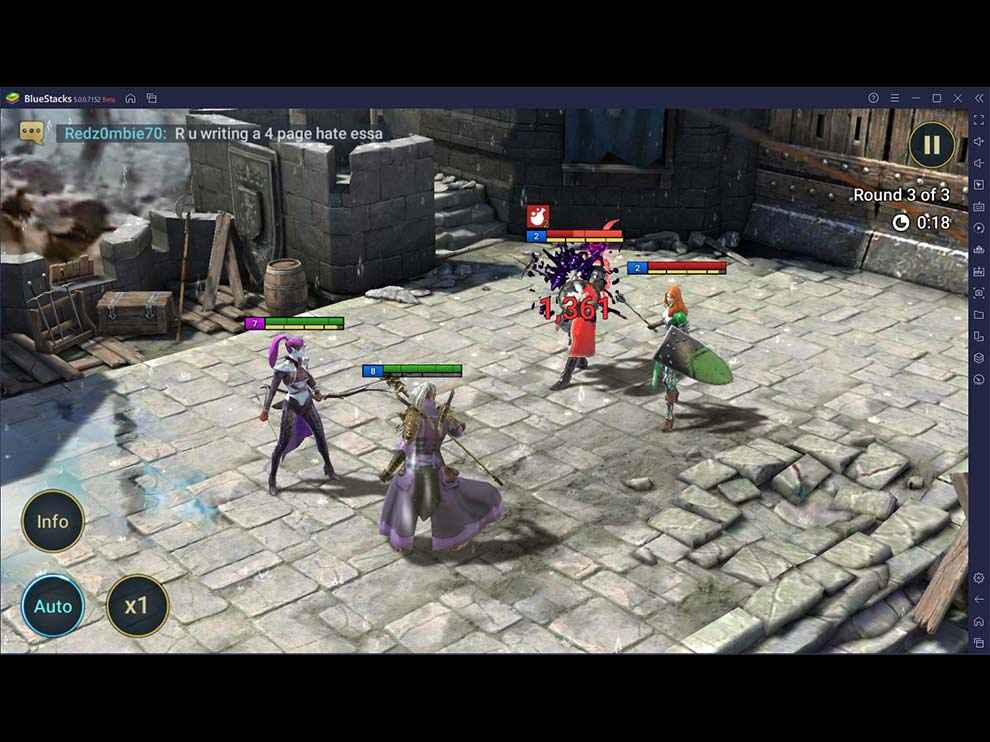 BlueStacks 5 – Setting up
If you've used BlueStacks before, or any Android emulation software for that matter, then you'll know that installation and setting up is kinda like setting up a new Android phone. Once you've installed the software and "booted" the emulator, you log in with your Google account and you're good to go. You have immediate access to the Play Store and you can start downloading apps. Downloaded apps show up in BlueStacks "app drawer" which is essentially the home screen.
BlueStacks 5 – Built for gaming
BlueStacks has clearly designed the software with gaming in mind. Which makes sense considering how popular mobile gaming has become over the last few years. It's been a popular emulation solution for various reasons, be it the lack of a powerful enough phone, or simply preference of playing using a keyboard and mouse, among other things. To that end, the software comes with preloaded custom keyboard and mouse mappings for most popular games. These mappings are incredibly easy to customise and create yourself as well, in the off chance that BlueStacks doesn't have them. However, there is the issue of the Android version, certain apps require the latest or higher versions of Android in order to run, or run optimally. This applies to any app, and not just gaming apps. It's very possible that certain games won't even show up on the app store because of this issue.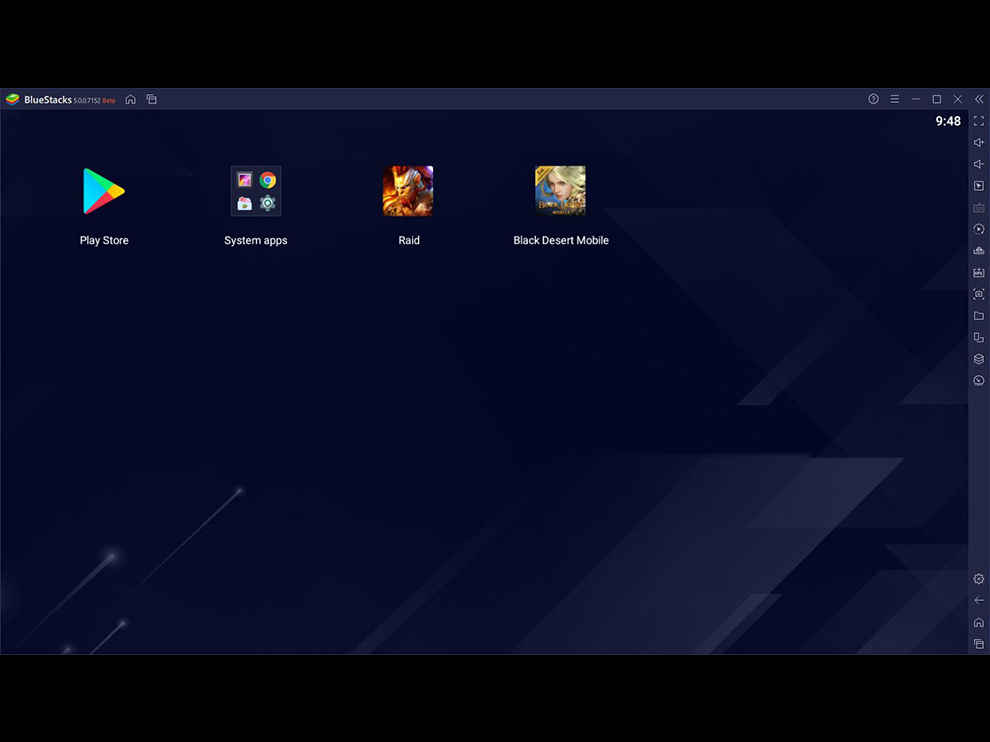 BlueStacks 5 – What's new?
BlueStacks 5 does feel noticeably faster than BlueStacks 4. However, we can't really speak for stability since we did face a few app crashes here and there. The software is still in BETA, so these issues could eventually be ironed out. The promise of reduced usage of resources however is visible. BlueStacks 5 does appear to use far less RAM and system resources. You can even fine-tine the amount of resources BlueStacks will be able to use. For lower-end systems, this is definitely a win. They've changed the UI up a bit, while not completely different, it's cleaner and more frequently used options are easier to find, which is a good thing. These buttons are also not very in-your-face and can easily be hidden away while you're in the middle of a game if you don't want to see them. Important buttons like home are still easily accessible regardless.
BlueStacks 5 – Verdict
There are few other softwares you can reliably use if you want to emulate Android on PC, especially if you're looking to emulate Android games. BlueStacks latest iteration is great for those with weaker machines who are struggling to emulate mobile games. And while slightly faster and less of a resource hog, the fact that it still runs on Android Nougat means that it's really not that significant an upgrade. If it worked fine for you in the past, chances are, it will still work fine for you now.