When it comes to high-octane action, there are few in the industry who do it as well as Platinum games. It goes without saying that a lot of their success is thanks to one of the games in this bundle, the original Bayonetta. Easily one of the best, if not best, hack and slash game franchises out there.
The Bayonetta and Vanquish 10th Anniversary Bundle celebrates ten years of these two games launching. Note that these are remasters and not remakes, so you're getting the original games, only now they're on mainstream consoles and in glorious 4K @ 60 fps if you've got the Ps4 Pro or Xbox One X.
Um, Vanquish?
Yes, Vanquish. Sure it's not as well known as Bayonetta is, but that's probably due to poor marketing, because the game itself is pretty kickass. Vanquish provided high-octane high-speed shooter action, back in 2010. There were little to no such offerings in the market at the time, and if we had to compare the game to anything, it would be with something like Warframe, which would take another few years to launch. So there's no denying that the game was ahead of its time.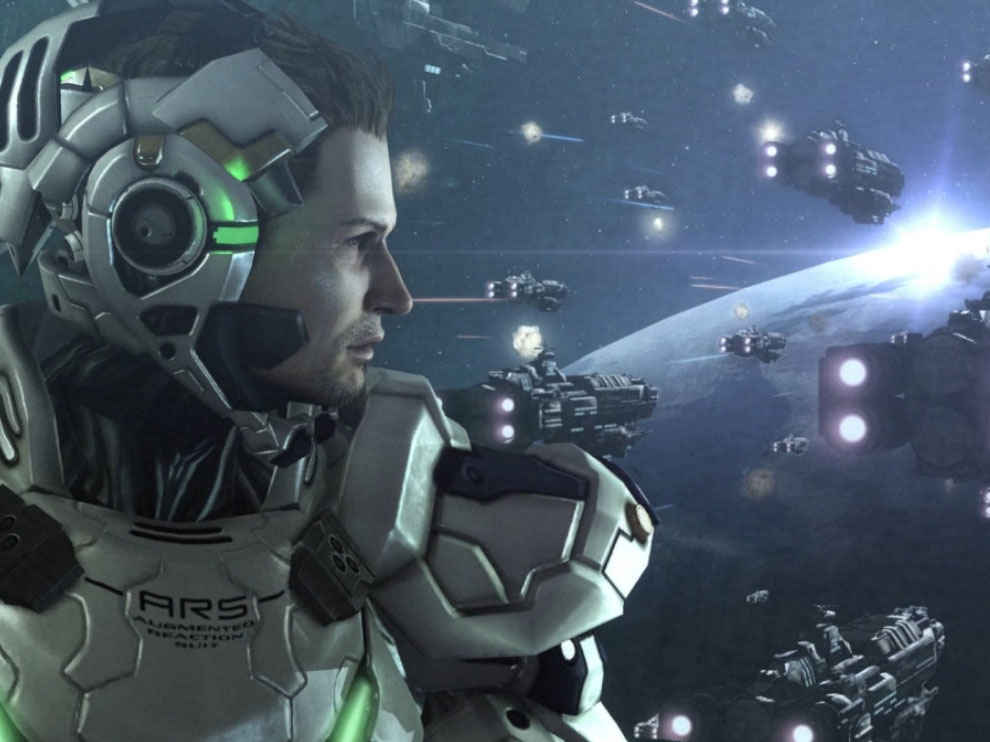 The game's protagonist, Sam Gideon, looks like he came straight out of a Metal Gear game, heck there are conspiracies out there that he actually is in a Metal Gear game because of his uncanny resemblance to one Jetstream Sam. Sam comes clad in a futuristic armoured power suit with various abilities, including a morphing gun that can interchange between three different weapon types. Just like Bayonetta, the game oozes style, be it jetsliding from cover to cover or dodge-rolling into slowing down time (something it has in common with Bayonetta), just watching the action unfold on the screen is a treat. It's quite a bummer that not many people noticed it when it first came out in 2010. Fortunately, now that it's bundled with Bayonetta and available on the current console gen, more people will notice.
Bayonetta
There's really not much we can say about Bayonetta that hasn't already been said. Releasing in 2009, Bayonetta featured some very suggestive themes, and stylish combat, the likes of which were limited to the Devil May Cry games until that point. Platinum Games somehow made a witch who wields four guns (two attached to her heels of course), and uses her hair as a weapon (and her clothes) a household name in gamer homes. This of course is thanks to the game's stellar gameplay and combat, something that's present in Vanquish as well, or the majority of Platinum Games' games for that matter.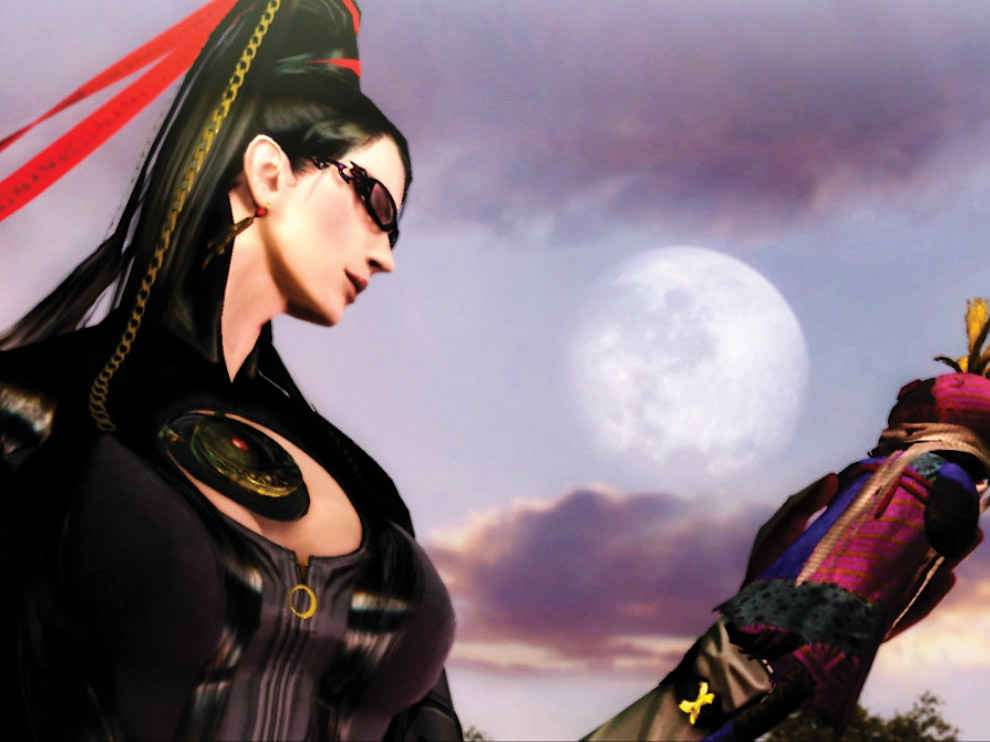 Bayonetta and Vanquish both originally launched on the Xbox 360 and PS3, but Bayonetta's success would see it be ported to the Nintendo Wii U to sell alongside its sequel. Bayonetta has also made her way onto the Nintendo Switch.
Gameplay and graphics
Here's the thing, if you played either of these games when they first dropped, well, these are still the exact same games now as they were then. They've added nothing new, and they've removed nothing. This isn't necessarily a bad thing, but it's something to keep in mind.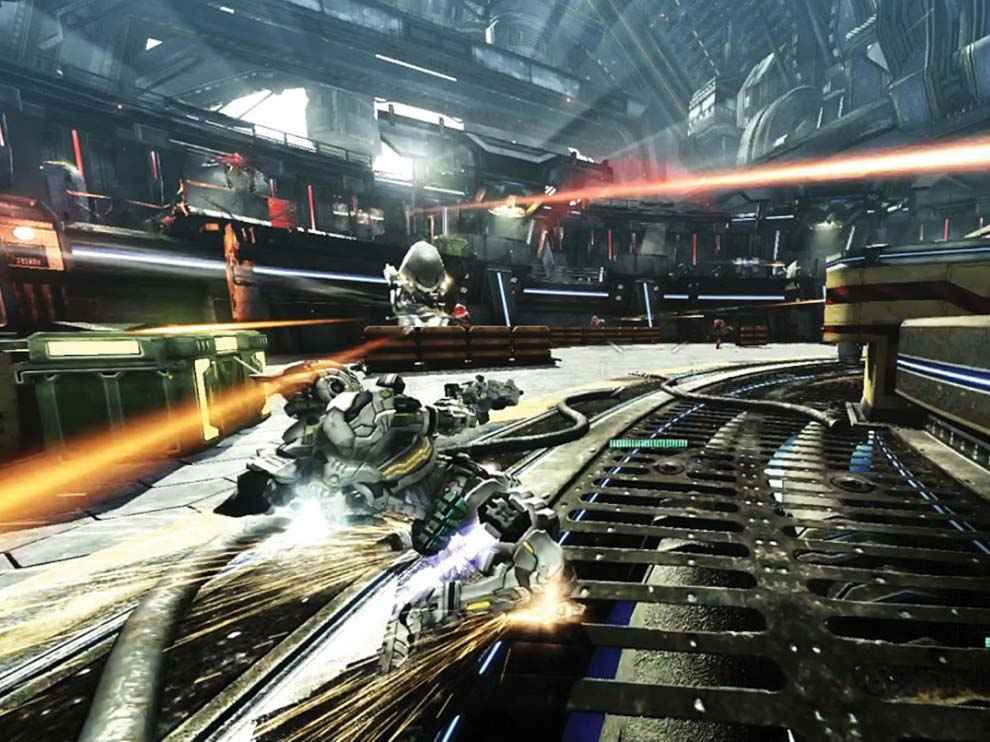 This, of course, means that the controls and everything are also the same as before, and if you had any qualms with the camera or with targeting etc, you'll probably still have those qualms.
Another thing is that if you went ahead and got these games on the PC when they launched back in 2017, you're getting nothing new, with the PC versions also offering 60 fps and 4K gaming. Of course, with PC you get a lot more options in terms of graphics, such as unlocked framerates and custom resolutions, none of which are present in the console versions. However, fear not, if your console version does support 4K, both Bayonetta and Vanquish will run smoothly at 4K with 60 fps. Otherwise, you'll still get a respectable 1080p at 60 fps.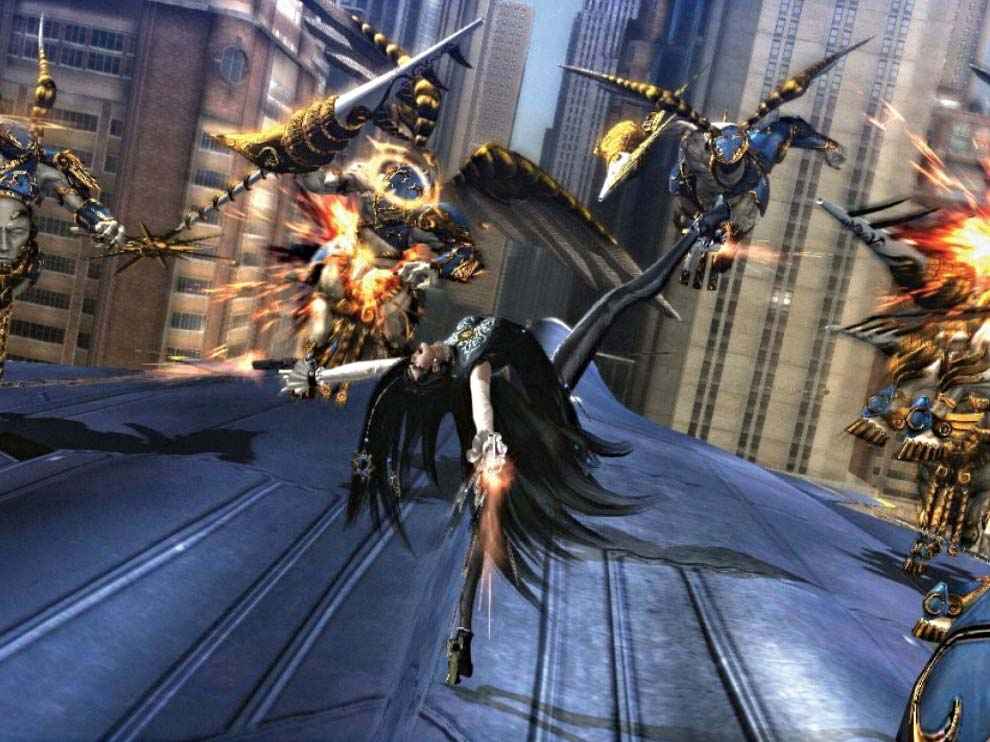 Either option is still a visual upgrade, and the price you're getting for both, a decent deal as well.
We should point out though that while they've upscaled the game (and done a decent job at it), there are no new textures or visual upgrades other than that, so even in 4K, things will look sharp, but these are still 2010 graphics. Still very much playable though, the games don't feel too dated.
Verdict
The Bayonetta and Vanquish 10th Anniversary Bundle is a simple re-release of Platinum's two classics at a very reasonable price. They haven't thrown anything else in there, sometimes you expect a few goodies like concept art, behind the scenes, etc in anniversary bundles but there's none of that there. We don't really mind, we're just pointing it out. What we do have though, is two classic Platinum games, brought to modern consoles, that run smoothly at high resolutions. What more do you want?
SKOAR!: 8
MOAR!
Developer: PlatinumGames
Publisher: Sega, Nintendo
Platforms: Xbox One, PlayStation 4, Windows
Played on: PlayStation 4 Pro
Price: INR 2,499
Work from home seamlessly with Airtel Xstream Fiber's 1Gbps internet speed and top-notch benefits
Previous Post