Have you been to a live music concert before? If you haven't, let me paint a word picture for you. They are loud, enchanting, mind-numbing and at times even vulgar. That's exactly what the Chainsmokers concert was like last friday, but I was there not for the band, but to check out Sony's new hi-fi system, the MHC-V90D aka V90D. Like the concert that day, the V90D was big, loud and excessive, but I guess those are the right traits for a party speaker. With the V90D, Sony is exploring both kinds of customers bases, including the party lovers, and people who are looking to buy a nice big speaker for the entire house. If you fall in one of these categories, read on.
Standing at around 170cm tall or about 5.6feet, the Sony V90D is as tall as an average Indian. It has a width of about 53cm and weighs 50.3 kilograms. For portability, it has a handle at the back and wheels on the bottom. So, in this rather large form factor, Sony packs four 5cm tweeters, four mid-range speakers that are 13cm in diameter and two big 25cm subwoofers at the base. These combine to produce powerful and bass rich sound and even with the loud background of the concert, we could easily hear the speaker. Sony says that the sound output is about 2000W, and going by what I saw, I believe them.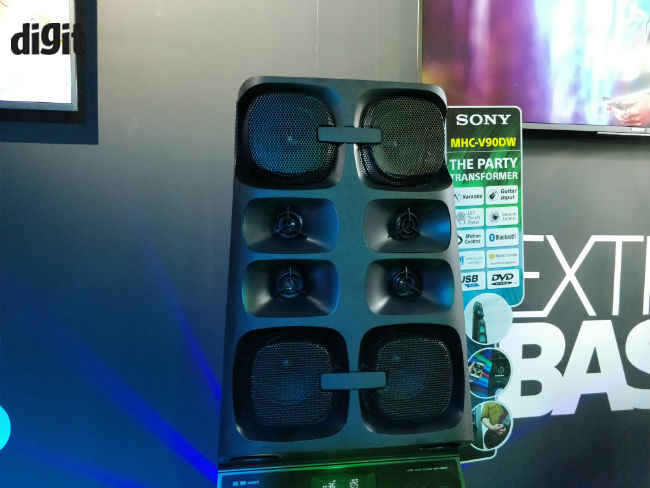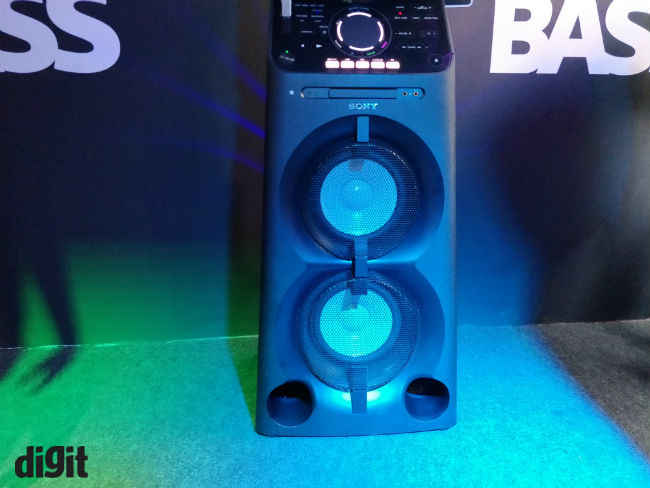 While the sound is certainly impressive, Sony has also paid attention to the navigation interface (image below), which is both touch and gesture based. While most of the controls, like changing mic/guitar level, Bluetooth pairing or Party Lights are touch based, the central playback control is gesture based. So, you can basically hover your finger over the white circle shown in the image below, in clockwise direction to raise the volume and in anti-clockwise direction to lower it. Tracks can be changed by swiping left or right, and moving your palm over this circle serves as play/pause.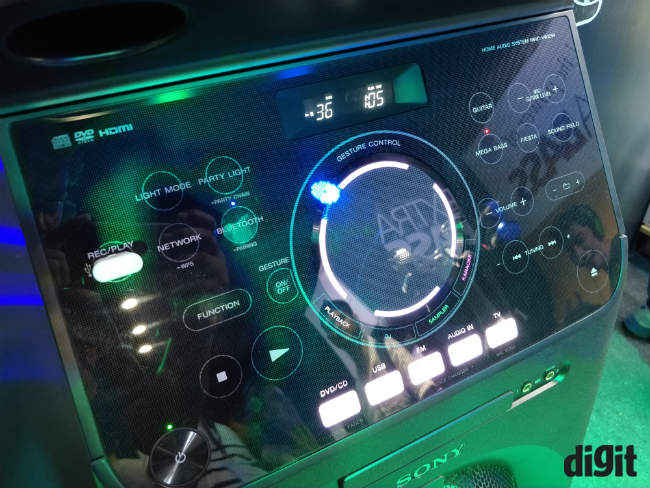 What's more, you can use the same gesture based controls in a newer form with the paired app. Moreover, there's an app that lets you control tracks, even if they are playing through a secondary device connected to the speaker directly. A pen drive, for instance. The app also lets you use the varied DJ controls like flanger, reverb, fader and more. The app and the gestures were extremely easy to use, but do come with a relatively small learning curve.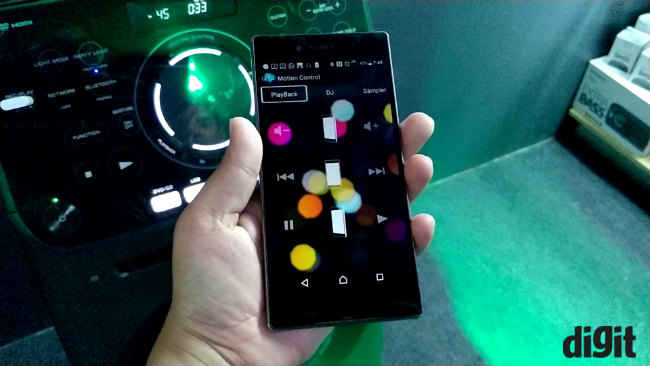 Besides that, party enthusiasts would also like the fact that the speaker comes with a Karaoke mode, and you can even plug in a guitar if required. This changes this big and loud speaker to a fun, after-work entertainment unit. If you are looking to play high quality music or even connect more speakers to this, you can make good use of the speaker's LDAC support, as well as multi-room playback. What impressed me the most is that the speaker has built-in support for Chromecast functionalities, so you can basically play all your music via your phone through the speaker.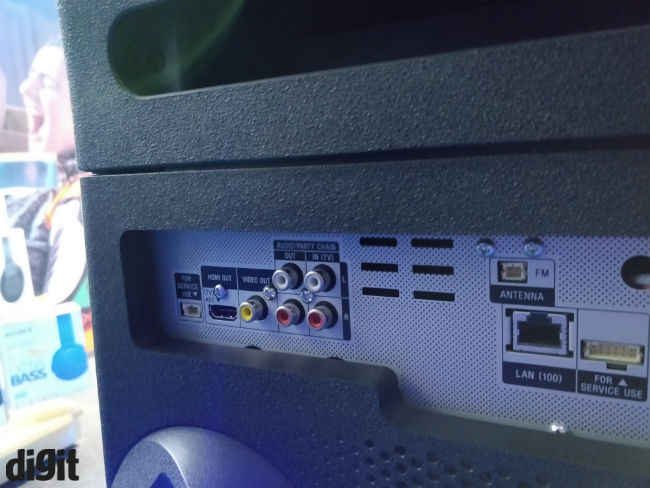 At an asking price of Rs 65,990, the MHC-V90DW is not meant for everyone, but if you take into account the amount of features and sheer audio output it has to offer, it does make sense. It is not meant for people who are looking for precision audio, but prefer louder audio output. Oh and to sweeten the deal, it has user controllable disco lights all around, just in case you thought it wasn't colourful enough.