Samsung has officially unveiled its completely wireless pair of headphones, the Gear IconX. And to add perspective to exactly how wireless it is, there are literally no cables - not even one that keeps the two earbuds together. To add to this, Samsung has packed the Gear IconX earbuds with an array of very attractive features. The earbuds are targeted towards fitness enthusiasts, and with the features on board, you can expect these little gems to really appeal to them, or in fact, anyone.
For starters, the Samsung Gear IconX are fully equipped fitness trackers, capable of relaying heart rate data, calories burnt, distance travelled, and more. There is also an integrated voice assistant that updates you with this data. The earbuds can be synchronised with Samsung's S Health app, and third party fitness app synchronisation will also be made available.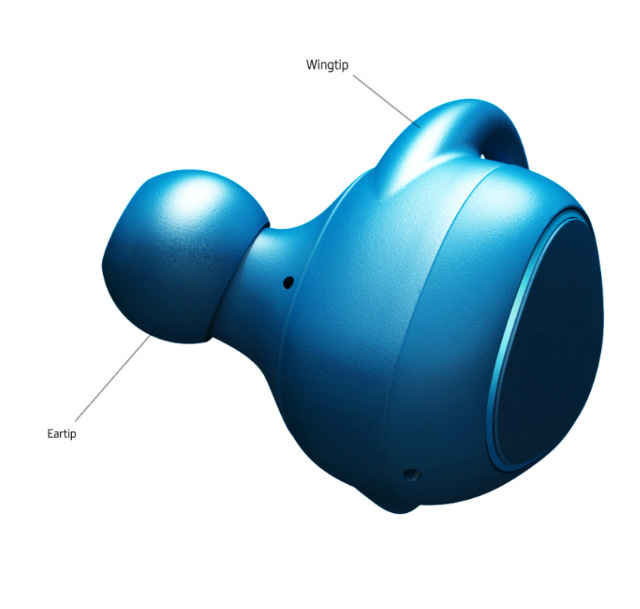 The Samsung Gear IconX can connect via Bluetooth v4.1, and the box includes a sleek carrying case that also doubles up as a charger. This is seemingly ideal, as completely wireless earbuds can also be easy to lose. The earbuds may be compatible with Bluetooth v5, although there are no confirmations on the same. Samsung has given 4GB of storage to the earbuds, so that you do not need to rely on your smartphone for in-exercise playlists. This should allow you to store more than 500 tracks, and you can shuffle them around as per your wish. The exterior of the earbuds serve as touch inputs, which will allow you to play, pause, fast-forward and rewind tracks as you would wish for. The integrated voice assistant also allows you to sift through the Settings to refine the playback of the earbuds.
That's not all. If you happen to prefer the early morning ambience of the jogging park, Samsung wants you to enjoy it, and not be entirely blocked out with the earbuds. As a result, there is a feature called 'Ambient Sound Mode', which renders the ambient sound with an integrated receptor, and relays it as playback.
For this compact, intelligent package, you pay $199, which translates to about Rs. 13,400. Samsung has not yet given the official pricing for the Indian market, although we would expect it to be priced similarly. For a pair of earbuds, a price point of almost Rs. 15,000 may be quite expensive, but looking at how intelligent these little ones are, these may just be worth it.