When it comes to making projectors, Optoma is not a new name in the field. And, with their CinemaX D2 Laser Projector, they made sure that they stood up to the standards they had set for themselves. Everything from the aesthetics of the projector to its picture quality and projection, the company has pretty much nailed everything! Spoiler alert – you do not need an additional sound system when setting up the projector.
So, let's dive into our experience of using the Optoma CinemaX D2 Laser Projector, by talking about its build and design. The projector screams of quality when you first have a look at it. The fabric front grill covering the 40W speakers, complemented by a matte black finish (on our unit) on the rest of the body, will immediately give you an idea of why the company is charging about ₹3,50,000 for this projector. At the bottom of the projector, there's a robust set of feet, which ensure that the projector does not rattle around when you are blasting the speakers at full volume when watching movies or videos.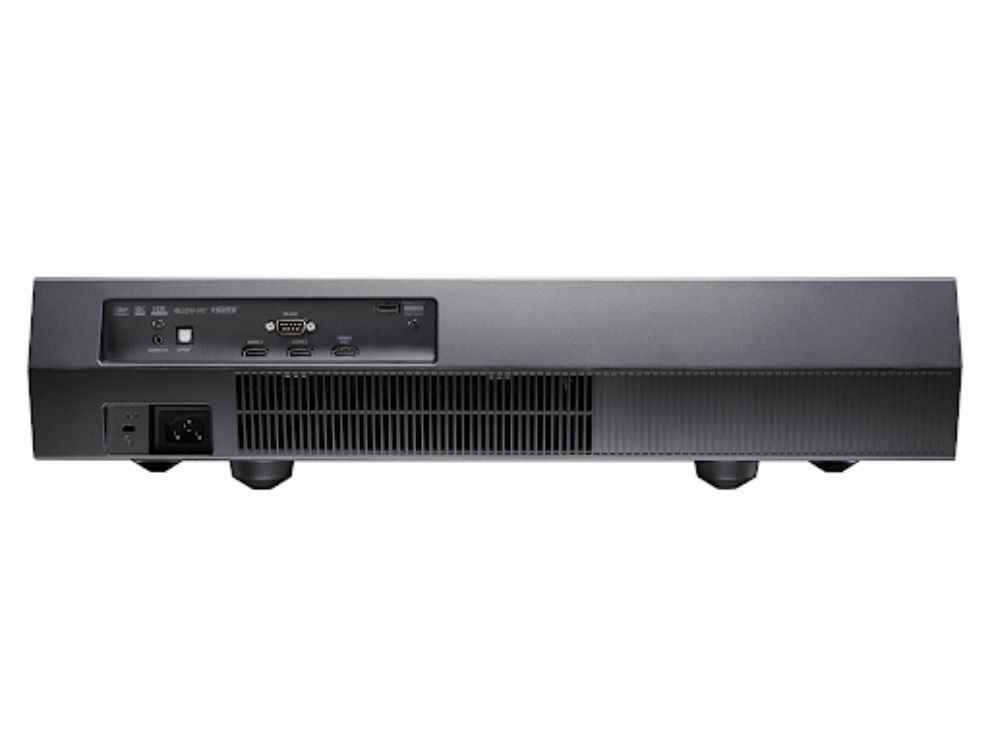 Coming to the performance of the projector. The company claims that it supports HDR10, and has a 3,000 lumens stable output. And, that shows. In our time watching HDR content on the projector at the highest possible resolutions, there was not a single dull moment that we experienced. It was smooth sailing for us, even in terms of sound quality. Even when playing games like F1 22, which have extremely detailed textures and an intricate sound design, we did not feel that the screen was not a regular monitor and speaker setup.
In conclusion, if you have ₹3,50,000 to spend on a projector, then the Optoma D2 4K projector makes perfect sense for you to consider. There are plenty of options available in the market for you to weigh and consider, but in isolation, the Optoma CinemaX D2 projector makes for a pretty decent deal.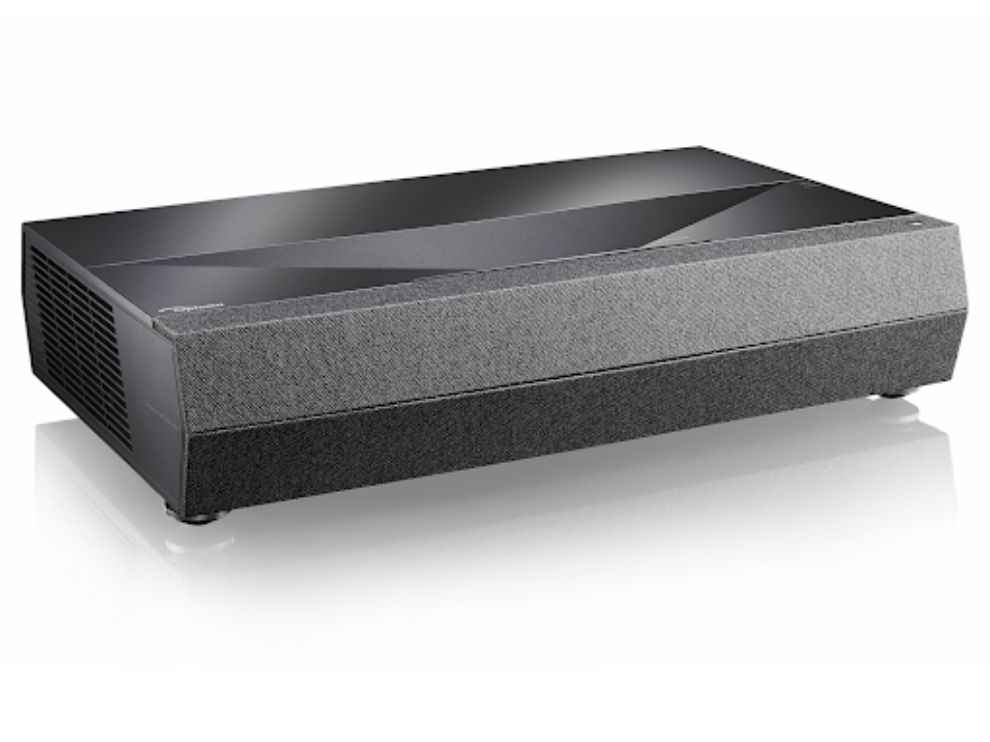 Specifications
Display Technology
DLP 4K UHD chip
Native Resolution
4K UHD (3840 × 2160)
Brightness
3,000 Lumens
Contrast
1,800,000:1
Light Source
Laser
Light Source Life
30,000 hours (Eco mode)
Throw Ratio
0.25:1
Zoom Type
Fixed
Keystone Correction
±10° Vertical, ±10° Horizontal
I/O Connectors
HDMI 2.0 x 3 (HDMI1 support eARC out, Lower latency), USB-A x1 (5V/1.5A Power, service), S/PDIFx1, RS232x1, Audio Out x1
Speaker (Watts)
10W x 2
Weight (Kg)
8.4
Dimensions (W x D x H) (mm)
576 x 383 x 115 mm (w/o feet), 576 x 383 x 130 mm (w/ feet)
Aspect Ratio
16:9
Projection Screen Size
85" – 120"
Projection Lens
F# 2.04; f 525mm
Uniformity
90%
Horizontal Scan Rate
31~135KHz
Vertical Scan Rate
24~120 Hz
Displayable Colours
1073.4 million colors (10 bit)
Noise Level
26dB (Eco mode)
Power Supply
100V ~ 240V ± 10%, 50-60Hz
Power Consumption
Power Consumption (Min) @110V 144.5W, Power Consumption (Max) @110V 241.5W, Power Consumption (Min) @220V 140.25W, Power Consumption (Max) @220V 230W