If you are someone who downloads a lot of movies and videos from the World Wide Web, it makes a lot of sense to get an HD media player for yourself. Particularly if you will be watching the videos on a flat panel HDTV. While these media players handle almost all video formats and audio containers, the real deal is that they upscale standard definition (SD) videos to HD resolutions. Let us specify here that it isn't some magic by which SD videos become HD, but the upscaling of the video resolution does add a lot more punch to it. And that added punch is what makes the otherwise bad looking SD videos get some semblance of quality on the big screen HDTVs.
The HD media players are also generally categorized into two separate types - standalone HD media players and HD media players with built-in storage. Some of them also have a LAN interface as well as the capability to access the Internet via a compatible Wi-Fi dongle. This category of media players that usually allow access to services like Facebook, YouTube, Flickr etc. Additionally, the web capabilities can also be used for value-adds. For example, the WD Live Hub allows scraping of movies from within the interface, and all movie info, posters, fan art and covers can be downloaded and attached with the movies, for a much-enhanced movie viewing experience.
To make your buying choice simpler, here are the best HD media players you can buy. Depending on your budget, we have listed our top picks from a wide price range.

Asus O!Play Mini
Price: Rs 3,500 approx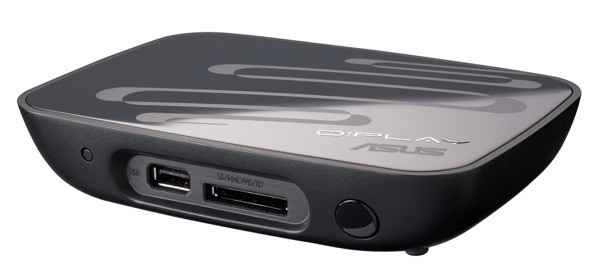 Based on the bigger sibling, the O!Play, the O!Play Mini aptly follows a small form factor. The usual features include upscaling videos to 1080p, optical audio out for 7.1-channel audio and a memory card reader as well. It has only one USB port, and we would have liked two. But we can't really complain, considering the size was the biggest factor while designing this. However, at a price of Rs 3,500 we suggest you definitely give this a check out, if a basic no-frills HD media player is what you want.

Iomega ScreenPlay TV Link MX
Price: Rs 3,900 approx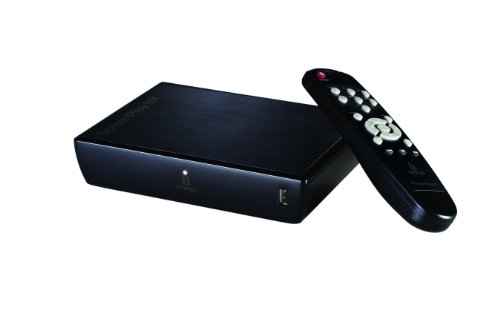 Thought that the O!Play Mini's form factor cannot become any smaller? You will be wrong, since Iomega ScreenPlay TV Link MX has shed a bit more bulk to become a really sleek alternative. The specs are pretty similar to the O!Play Mini, without the memory card reader, and offers co-axial audio output instead of optical audio. Let the size not fool you, since the performance on offer is just superb. Add a aluminum finish adds a really classy touch to the looks. Iomega may be very well known for its portable hard drives, but this media player is worth a checkout.

Amkette Flash TV HD
Price: Rs 3,900 approx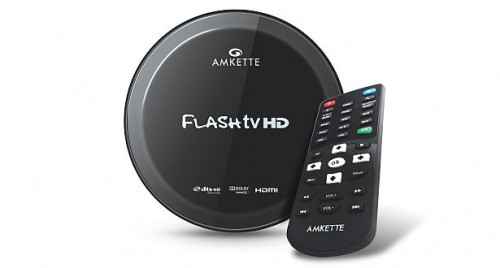 In a world where the square (and a bit of rectangle) rules the media player form factors, this one is a perfect circle! It has captivating looks no doubt, carried forth by an incredibly slim form factor. Functionality and specs do not take a hit though, with an HDMI, USB port (x1), memory card reader and coaxial audio. It however, lacks LAN connectivity options. The upscaling goes up to 1080p. The point is, most consumers haven't bothered to figure out the difference between 1080i and 1080p resolutions, and most people cannot really make out the difference between the two, even when the same content is played side by side. Eye catching form factor, and good performance makes this worth a consideration. Read our complete review here.
Western Digital Live HD
Price: Rs 5,800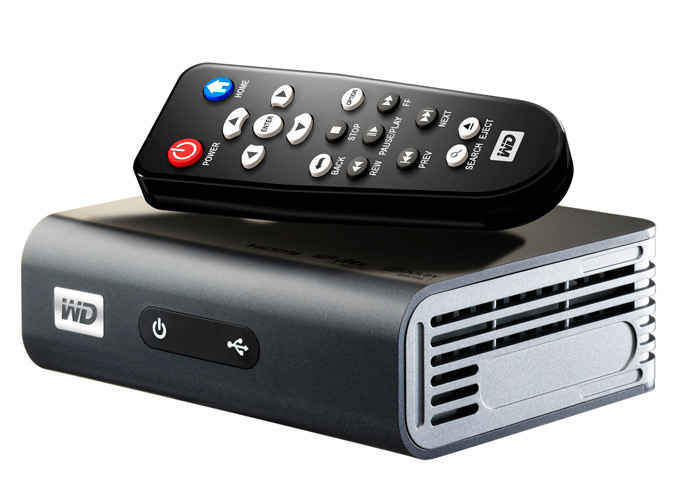 The Live is the third in the WD HD media player series, and it has seen a lot of development over the updates. Having used the entire series as they were launched, we strongly believe that the LAN capabilities, as well as the ability to handle DTS audio have make this a real value for money package. LAN capabilities mean you can access YouTube, Live 365 and Flickr from within the device itself. The change to the matte finish from the glossy ones makes this one less cleaning needy! 1080p video upscaling, 2 USB inputs, HDMI, optical audio out and LAN port complete the package. The device works seamlessly with the likes of the PS3 Media Server and TVersity. Wi-Fi adapter is an optional accessory, or you can buy one that is compatible with this device.
Western Digital Live Hub
Price: Rs 11,500 approx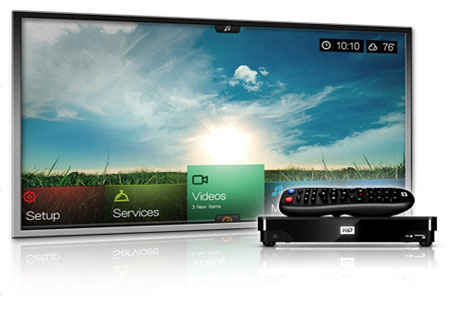 HD media players really cannot be better than this. The WD Live Hub is by far, the most complete HD media player package we have seen. There is currently one version available, with 1TB internal storage. Despite the hard drive installed in its inners, the WD Live Hub manages to be even slimmer than its sibling, the WD Live. We still cannot stop raving about the Mochi User Interface, and the fact that you can scrape movies within the device itself with full movie posters, information and movie sheets. If this one falls in your budget, we suggest you buy it right away. After all, the extra storage space is a bonus! Read our complete review here.