While some audio purists continue to put wired cans on a pedestal, it is hard to deny how far their wireless counterparts have come from the Bluetooth technology's infancy stages. Today, wireless headphones have come pretty close to eliminating latency that often plagued users a few years ago, and to add to that, these cordless cans also have some nifty features under their belt. Wireless headphones are exploding in popularity with some of the bigger names in consumer audio devices putting more time and effort into developing them over their wired counterparts. Additionally, wireless headphones are often more compact and travel-friendly. The next time you're on a plane, which is rarer these days due to the pandemic, take a look around you. Chances are a majority of passengers will be donning a nice pair of wireless cans. For good reason too, since you now have enhanced Bluetooth connectivity, increased battery life, and support for a healthy number of advanced codecs. Features such as ANC are also more prevalent on wireless cans in comparison to wired ones. This year, we were treated with testing out a number of good contenders for this burgeoning category. Let's see who came out on the top.
Winner: Sony WH-1000XM4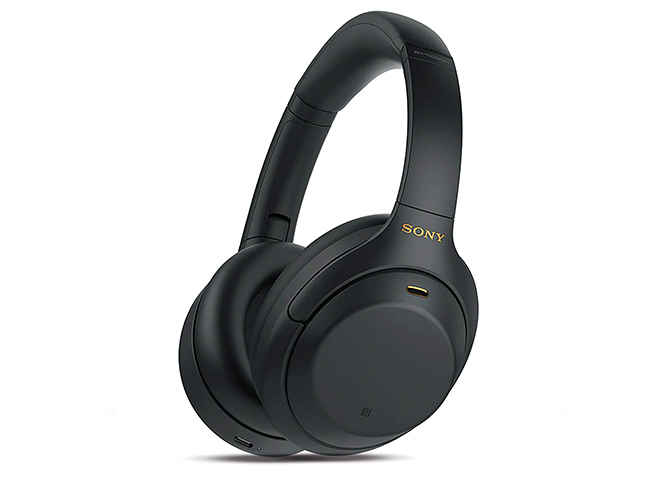 The successors to the acclaimed Sony WH-1000XM3 headphones, the Sony WH-1000XM4 or Mark 4s continue to build on the excellent Active Noise Cancellation performance and sound quality that was found on the Mark 3s. Equipped with the custom Sony QN1 processor, the Sony WH-1000XM4 is excellent at combating low to midrange sound frequencies when it comes to external sounds. This is particularly good for isolating sounds from engines when you're in an airplane or car. Additionally, the Mark 4s have gotten even better at cancelling out human voices, although they do struggle to cancel out higher-pitched voices, much like the runner ups, the Shure AONIC 50. Additionally, the sound quality is absolutely pristine as well with well-defined lows and controlled bass response, clear mids, warm vocals, and crisp highs. The bass bias Sony usually has in their headphones is not found here, with a sound signature leaning more towards neutral. The battery life is also excellent, coming in at a respectable 25 hours in our tests. Additionally, the accompanying app offers tons of features and allows users to tweak the EQ settings to their individual preferences as well. Overall, Sony has knocked it out of the park yet again with the Mark 4 headphones and deserves the win in this category. (Click here to buy)
Runner up: Shure AONIC 50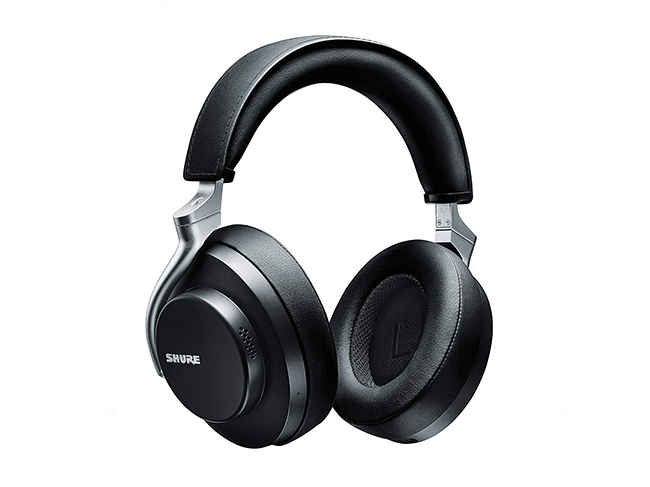 The Shure AONIC 50 are one of the closest contenders to the Sony WH-1000XM4's pristine noise-cancelling performance. The ANC on the Shure AONIC 50 is almost as good as the Sony's, which is a tall order in itself, however, it doesn't do as much of a convincing job isolating human voices as the Sony manages too. Nevertheless, you do get solid low-end noise cancellation with these cans. The Shure also supports a wide array of codecs including SBC, AAC, LDAC, aptX, aptX HD and aptX Low Latency, in comparison to the Sonys that only support the first three. Nevertheless, the sound quality on both headphones is excellent, with the Shure AONIC 50 sporting a sound profile that is slightly closer to neutral in comparison to the Sony WH-1000XM4. While this sound profile is excellent for critical listening, it may come off as a bit too restrained and controlled if you're a casual music listener. The accompanying app does have an EQ that allows you to tweak the sonic signature of the headphones, however, you cannot carry over these EQ settings to music playback outside of Shure's app, which is disappointing. These cans sport a decent battery life of approximately 18 hours, as per our tests, but the battery life is certainly on the lower side of wireless headphones in 2020. Overall, the Shure AONIC 50 is excellent in many aspects but falls short in comparison to the Sony WH-1000XM4 when it comes to battery life and the lack of EQ controls outside of the Shure app. (Click here to buy)
Best Buy: AKG K371BT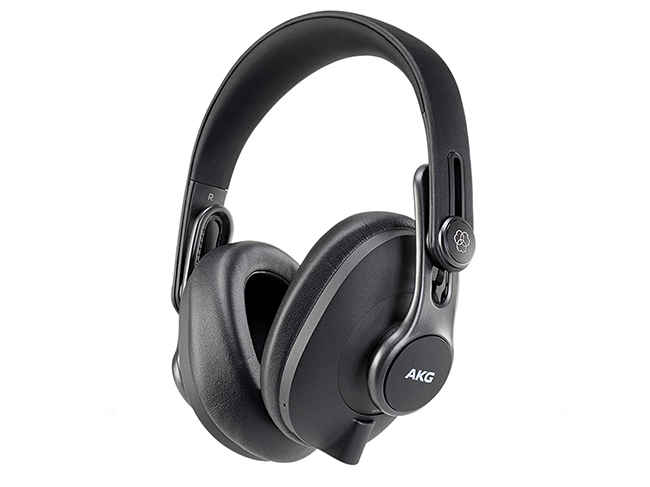 Priced at Rs 10,499, but often available on discount under 10K, the AKG K371BT are a fabulous value for money purchase owing to the detailed sound reproduction and excellent battery life. These studio headphones offer a solid, close-to-neutral sound profile with great treble clarity. These headphones are great for critical listening and are the strongest with handling vocals out of all the headphones we tested this year. Voices in songs, podcasts, and movies sound ridiculously crisp and detailed without becoming sibilant. Sadly, they only support the SBC and AAC codecs and we wish the company had included support for the aptX codec. Nevertheless, they sound great and become even better when you use them with the provided cables for passive listening. You will be impressed with the fidelity they can provide, especially when you're listening to high-res audio sources such as FLAC files or tracks on Tidal. Do note that there's no way to adjust the EQ, so if you prefer a bit more thump in the bass response, you won't be able to get that with these headphones. Nevertheless, the AKG K371BT are a solid pair of headphones for the competitive price tag they sport and give headphones costing almost double the price a run for their money. (Click here to buy)
About Digit Zero 1 Awards:
With a legacy of 20 years, the Digit Zero 1 Awards is recognized as the Industry's only performance-based awards. Digit rewards brands for putting in years of research in developing and introducing performance-driven products for their audience. All products are made to pass through a rigorous and scientific test process and compete with competitor brands in the same category. The Winner in each category is announced on the basis of their total score post complete performance analysis done across an average of 56 tests conducted for every category, across key performance parameters. The test process for the Zero1 Awards does not consider scores for features, price or design. The aim is to identify the very best products that money can buy, celebrate the innovations that push the industry forward, and reward the products that dare to disrupt the market.