Best soundbars to enjoy the IPL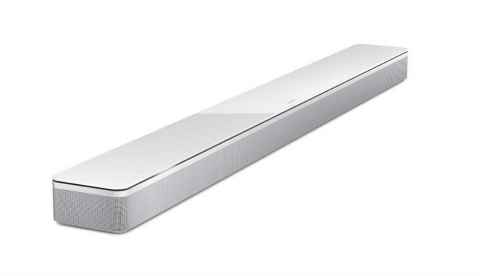 HIGHLIGHTS

There is nothing like the sound of a roaring stadium to immerse you in an IPL match, and a soundbar can help you experience just that.
If you are looking for the best soundbar that money can buy, then you've come to the right place. These soundbars pack in quite a punch when it comes to features and performance and can really immerse you in the IPL match. They bring with them technology such as Surround Sound, Dolby Atmos and some of them even have the potential to become complete 5.1 setups. Select soundbars also offer quite a convincing virtual surround sound experience. We haven't reviewed all the soundbars on this list and they are here because of the features and specifications they bring to the table.
Sony HT-ST5000 - Buy Now
The HT-ST5000 is a Dolby Atmos enabled soundbar from sony and it comes with a wireless subwoofer. It comes with a 7.1.2 channel surround sound experience. When it comes to connectivity options the soundbar has 2 HDMI inputs and HDMI ARC connectivity to the TV. it also has Bluetooth connectivity along with LAN, optical in and AUX in as well. It also has a USB port. The soundbar has built-in Chromecast and support for Spotify. It also supports WiFi connectivity. It also comes with a remote control in the box.
LG Sound Bar SK10Y - Buy Now
The LG SK10Y also boasts of Dolby Atmos along with MERIDIAN Technology. The speaker also supports WiFI connectivity along with an ethernet port. It has 2 HDMI inputs and One ARC out to the TV. The soundbar also has a display to show you the source and comes with a remote control in the box. It also has an iOS and Android app for connectivity and also supports the Google Assistant. You also have optical, aux and Bluetooth connectivity options.
The Bose Soundbar 700 is an Alexa powered speaker and comes with a universal remote control in the box. Based on the source you are using, only those buttons will light up on the remote control ensuring you don't press a wrong button by accident. The soundbar doesn't come with a subwoofer but you can purchase a subwoofer separately if you want. You can also purchase rear satellite speakers separately if you want to convert this into a 5.1 setup. The speaker doesn't support Dolby Atmos or DTSX but it does provide a good surround sound experience. The soundbar has an HDMI port for ARC connectivity, but sadly there is no HDMI pass-through option. The Bose Soundbar 700 also has an Optical input, USB input CEC, and of course a port for the ADAPTiQ headset. You can connect your smartphone to the system via Bluetooth if you like. The soundbar also supports Alexa voice controls
Klipsch RSB-14 - Buy Now
The Klipsch RSB-14 comes with a wireless subwoofer and remote control in the box. It boasts of 4K Ultra-HD Video pass-through. The soundbar has 3 HDMI 2.0 inputs and ARC connectivity to the TV. It has optical as well as AUX inputs and Bluetooth connectivity with APTX support.
The JBL Bar 5.1 is a soundbar where the ends detach and become two satellite speakers that can give you a 5.1 experience. The detachable satellite speakers give users up to 10 hours of playback on battery. They are true wireless with no power or cable requirement. The soundbar has 3 4K HDR enabled HDMI pass-through ports and one HDMI ARC port. The bar also has 1 Analog, 1 Optical and Bluetooth connectivity options.