Wind River Helix Device Cloud Getting Started Guide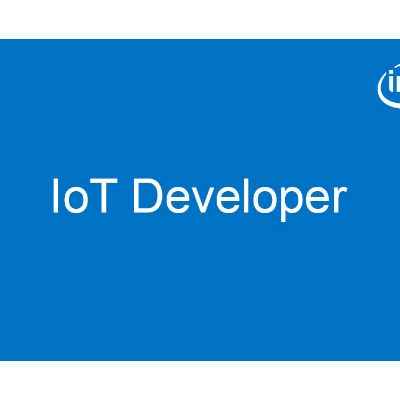 Wind River Helix* Device Cloud is a device management platform for the Internet of Things (IoT) that helps organizations greatly reduce the complexities of building and operating large-scale device deployments.
Device Cloud connectivity services enable device health monitoring, bi-directional file transfer, and remote access to help service engineers detect and diagnose problems before they impact critical data collection. With Device Cloud, you have the tools you need for deploying, monitoring, servicing, updating, and decommissioning IoT devices.
Keep mission-critical IoT devices operational, with immediate notification of issues.
Secure two-way connectivity to enable remote diagnostics and remotely repair devices.
Upgrade new devices when activated in the field and push out new updates to deliver functionality and security enhancements.
Manage device configuration and software inventory to stay on top of all field assets.
Integrate with other enterprise systems to ensure stakeholder access to device status.
To sign in to and access the Device Cloud management console:
Device Cloud 2.0 architecture, simplified
Device Cloud includes device-side and cloud-side components. The following figure shows the components in an end-to-end IoT solution.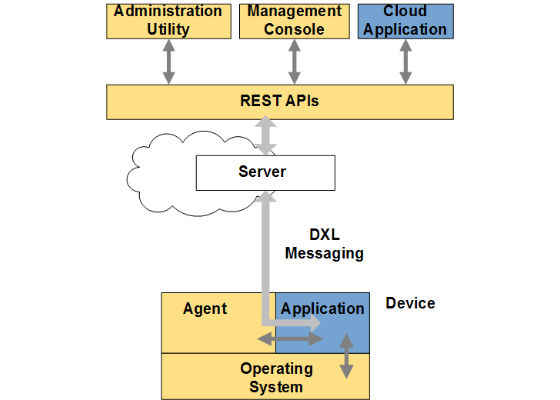 A few things to note in the figure above:
The agent on the device runs on top of the supported operating systems to support cloud connectivity and service requests from user applications that also run on top of the supported operating systems. The agent enables applications to transmit telemetry to the server and provides custom actions that the server can execute. It facilitates data capture, rules-based data analysis and response, and configuration.
The server supports representational state transfer (REST) APIs called over HTTPS to manage and collect telemetry from devices that run the agent. These APIs to enable you to build custom Web-based applications for end-to-end IoT solutions.
The browser-based management console provides basic remote device management, including remote action execution, software update, and automated responses based on device data and properties. It also provides server-side user management.
A browser-based administration utility is also provided to perform selected administration tasks, such as server-side user privilege management.
Connectivity and registration
This guide contains steps to set up your device with Device Cloud. You'll install the Intel® IoT Gateway Software Suite on your device, then install and configure the agent on the device. The device then automatically initiates the connection with the server and sends device registration information, capabilities, and configuration to the server.

For more such intel IoT resources and tools from Intel, please visit the Intel® Developer Zone
Source: https://software.intel.com/en-us/getting-started-with-helix-device-cloud