Two of the most popular Android apps, Snapchat & Twitter, are have now been updated to provide better functionality on Android devices. The updates bring with them an upgrade in the user experience of these apps.
Snapchat Update
Owing to more popular content brands jumping onto the Snapchat platform, the messaging service now has a redesigned Discover page. Snapchat has moved on from the small circles with publisher names and now has a more detailed layout with rectangular blocks, featuring the name of the publication, an image and the title of a story. Earlier, stories from various publications could only be accessed by tapping the small round Discover icons. One can also simply subscribe to publications in Discover, by swiping up from the bottom of the screen.
Another significant change comes with the inclusion of navigation buttons at the bottom of the app screen. The buttons can be used to jump between different app screens with ease.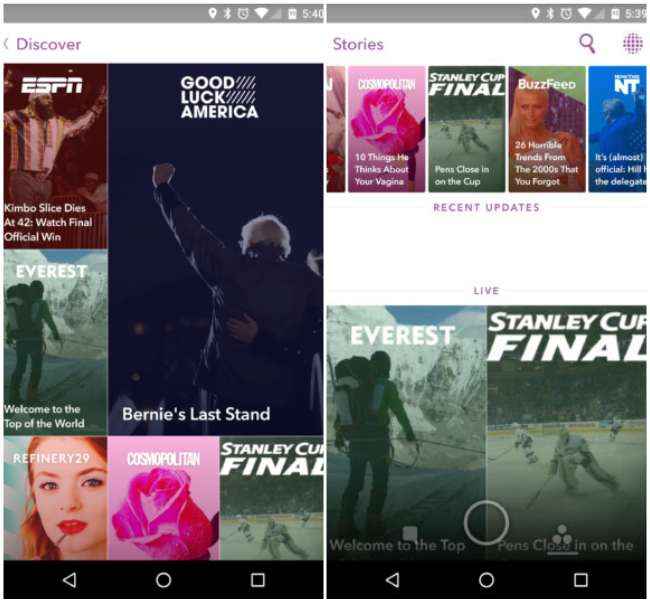 Twitter Update
The new Twitter update also brings ease of navigation to the Android app of the microblogging platform. With the update, Android Tweeps will get a tab bar on top of the app screen. Swiping left and right helps users jump between tabs like Home, Notifications, Messages and more. Swiping to the extreme left will get users to a settings screen, where they can change their display pictures, update profile info, add to lists, and change the app setting.
A floating 'Compose Tweet' button has also been added to the bottom right corner of the app. The button remains at that position even when flicking through different tabs, so now users can compose tweets from any app screen.