Intel Software Innovator Manisha Biswas: Building a Community for Women in Technology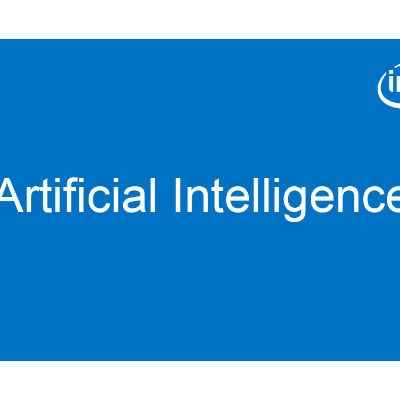 Intel® Software Innovator Manisha Biswas took the initiative to start a Women in Technology movement in Kolkata. She saw the need for a place where women can be supported in learning new technologies and wanted to give them a platform for them to speak up, build their confidence, and enhance their technological skills. As a passionate developer and speaker always willing to learn, explore new technologies and share her experiences with others, she attempts to connect people with new technologies and ideas that are both simple and engaging.
Tell us about your background.
I completed my Bachelor of Technology in Information Technology and am currently working as a Software Developer at Insync Tech-Fin Solutions Ltd, in Kolkata, India. I'm involved with several areas of technology including web development, IoT, Soft Computing and Artificial Intelligence. I was awarded the SHRI DEWANG MEHTA IT AWARDS 2016 by NASSCOM, a certificate of excellence for top academic scores during my semesters within the Information Technology Engineering program at Birbhum Institute of Engineering & Technology.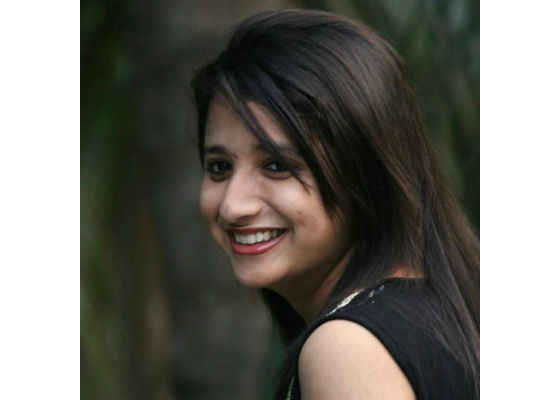 What got you started in technology?
As a kid, I loved playing games, especially Nintendo and Super Mario. The graphics and flow of the game was so good and fascinating and made me want to learn how they were built. When I was in class 10 I completed my first Web Development Project based on HTML. I designed a simple web page for my school project that linked to different NASA space missions. It aligned my interest towards web development and learning basic programming logics. My urge to learn more, innovate something new and to give shape to my ideas always kept me connected to new technologies. I've always liked to tinker with technology products to learn on my own.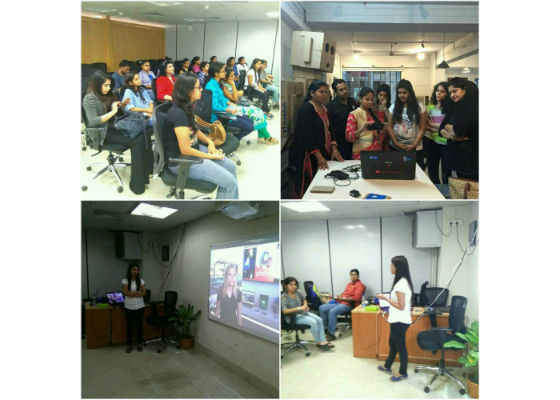 Tell us about the Women in Tech Community you are building in Kolkata.
I have always believed that "a difficult path leads to beautiful destination" and "WOMEN IN TECHNOLOGY", Kolkata is that beautiful destination reached with a lot of hard work and determination that aims to promote a sense of innovation, art & design, technology, leadership and entrepreneurial zeal among women. It is an initiative to develop a better ecosystem for women technocrats here in Kolkata to support them to learn new technologies and give shape to their ideas. We are trying to empower women through technology through regular meetups on different open source and Intel technologies.
The agenda of the community is to bring everyone together where we can meet, speak, and conduct sessions on a regular basis to empower all the women to share their knowledge, explore, and learn new things. We will be incorporating training on different technologies and featuring a variety of women speakers each month.
We held our first event in June and it was very successful. In most tech events and conferences, women are generally under-represented, especially when it comes to speaking at conferences. Our events give women a platform to speak up and build their confidence within the comfort zone of a women's community.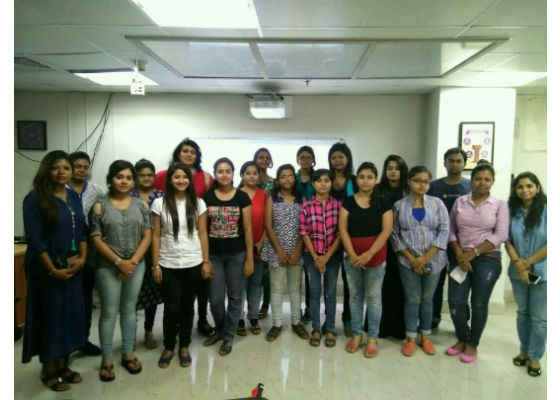 What projects are you working on now?
In addition to working on various Artificial Intelligence frameworks, I'm trying to understand how new technology trends are shifting Commercial IoT with Intel® Architecture and how I can adapt accordingly. I do work on various open source technologies and web development with ASP.NET MVC, JavaScript, Go.js library designing Workflow which is a graphical representation of control flow and data flow. I also work with Intel® Edison platform, wearable sensors, Augmented Reality and the Microsoft* Hololens. You can find my projects at Devmesh.
Tell us about a technology challenge you've had to overcome in a project.
We had a very stringent deadline in our company's project and I had very little time to work on it with learning many new frameworks such as Go.js Library, knockout.js. I very swiftly learned it and implemented it as Workflow with lots of hard work from my side and my tech lead to overcome the project deadline and had it going with ease.
What trends do you see happening in technology in the near future?
I'm always amazed at the unpredictable technology we have available to us which is emerging and growing daily with something new on the horizon and leaving us to wonder what technological marvels are coming next. The way I see it, Artificial Intelligence combined with IOT will over power the technology making things and processes more automated. Apart from that AR/VR has a very niche market with head gears like HTC Vive and Oculus Rift making very good use of game engines such as Unity as well as Unreal 4.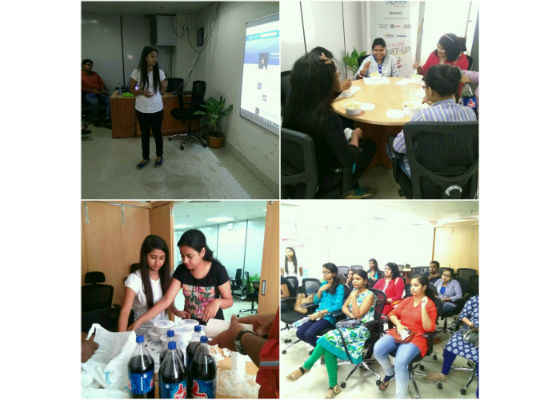 Outside of technology, what type of hobbies do you enjoy?
When I am not working, I am an explorer, a foodie who is exploring and cooking new dishes. I love to travel around new places meeting new people. And most importantly I love spending time with my family talking to my mother.
What has your experience been like as part of the Innovator community?
The Intel® Software Community is amazing as we meet new people exchange technology traits within us and there is incredible support from the Intel® Software Team. I have been lucky to have Abhishek Nandy, an Intel Black Belt Software Developer, be a mentor to me. He is a very good guide to me and has helped me to learn new technology trends as well as share information on what Intel is doing with different technologies. He is the one that guided me to host the Women in Technology event and I am very happy to have a mentor like him who helps in every aspect. Being a part of the Innovator community has introduced me to Abhishek and others that are true experts doing creative things and sharing their knowledge with others – and it feels great to be part of such a community.
You can read about our innovator updates, get the full program overview, meet the innovators and learn more about innovator benefits. We also encourage you to check out Developer Mesh to learn more about the various projects that our community of innovators are working on.
For more such intel IoT resources and tools from Intel, please visit the Intel® Developer Zone
Source:https://software.intel.com/en-us/blogs/2017/06/27/intel-software-innovator-manisha-biswas-building-a-community-for-women-in