Best Gaming Mouse under 2000
The best gaming mouse under 2000 rupees today offers performance that's similar to most premium gaming mice in the market. If you're someone who's new to gaming or looking to get into gaming, then one of the gaming mice on this list will be a great starting point. A gaming mouse is an important companion to have for any gamer, and it doesn't have to be an expensive ordeal. When looking for a gaming mouse, you want to look for a mouse that has accurate sensors, is comfortable for long hours of use, and comes with the features you're looking for in a gaming mouse, such as extra buttons, RGB lighting, or even adjustable weights. Budget gaming mouse options don't usually come with every feature out there, but there's a high chance that you'll find a mouse with the right combination of features for you. Here we have the best gaming mice under Rs 2000 that you can get your hands on.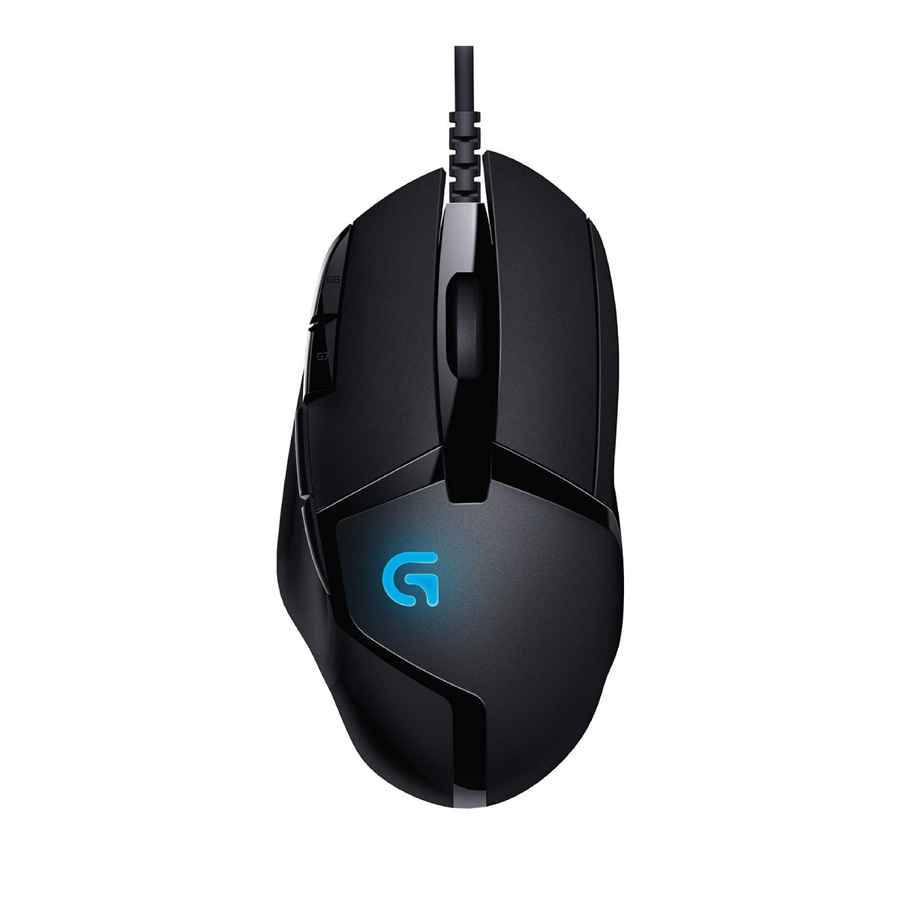 The Logitech G402 Hyperion Fury is probably the best gaming mouse under 2000 rupees if you consider the features and performance you get for the price. In the looks department, the Logitech G402 looks and feels like a premium gaming mouse, and is similar in many ways to the Logitech G502 in terms of build and aesthetic. It doesn't feel cheap despite its full-plastic body, which also contributes to its light weight. In the performance department, Logitech is known for making excellent mouse sensors, and that applies to the Logitech G402 as well, even if it's not a Hero sensor. The G402 Hyperion Fury also comes with an impressive tracking speed of 550 IPS, which is comparable to premium gaming mice. You have up to 8 programmable buttons on the G402, and adjustable DPI as well, which you can customise via the Logitech G Hub companion software. This is a comfortable mouse with excellent button placement as well, to ensure you can game for hours on end without needing a rest.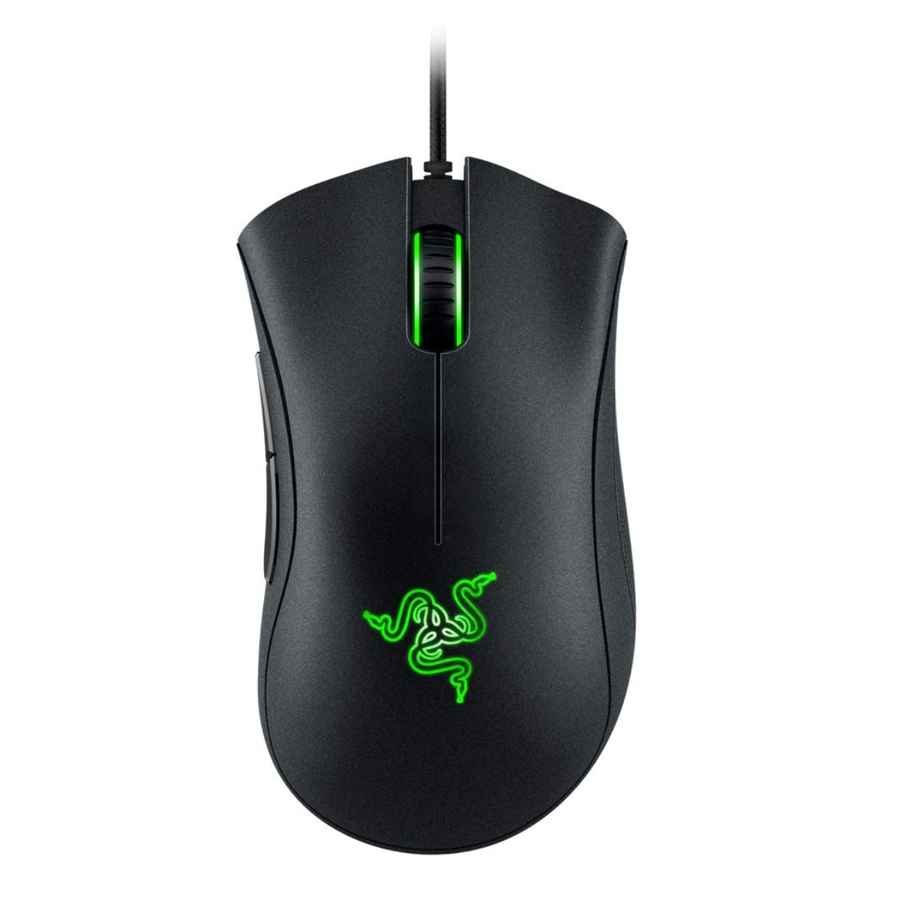 A few years ago, you wouldn't dream of seeing a Razer mouse on a best gaming mouse under 2000 rupees list, but luckily, you've got the Razer DeathAdder Essential now for those looking for a gaming mouse on a budget. This is a no-frills version of the excellent Razer DeathAdder V2. The comfortable and iconic shape, and trademark Razer aesthetic are all present, in addition to good performance for the price. The Razer DeathAdder Essential offers decent tracking speed, accuracy and response rate. It isn't as good as the original, and there isn't much you can do in the way of customisation, but for the price, this is still a very good gaming mouse. Weighing in at just 95g, the Razer DeathAdder Essential is also very light, which helps with games that keep you on your toes, like FPS games. If you're looking for the DeathAdder experience on a budget, go Essential.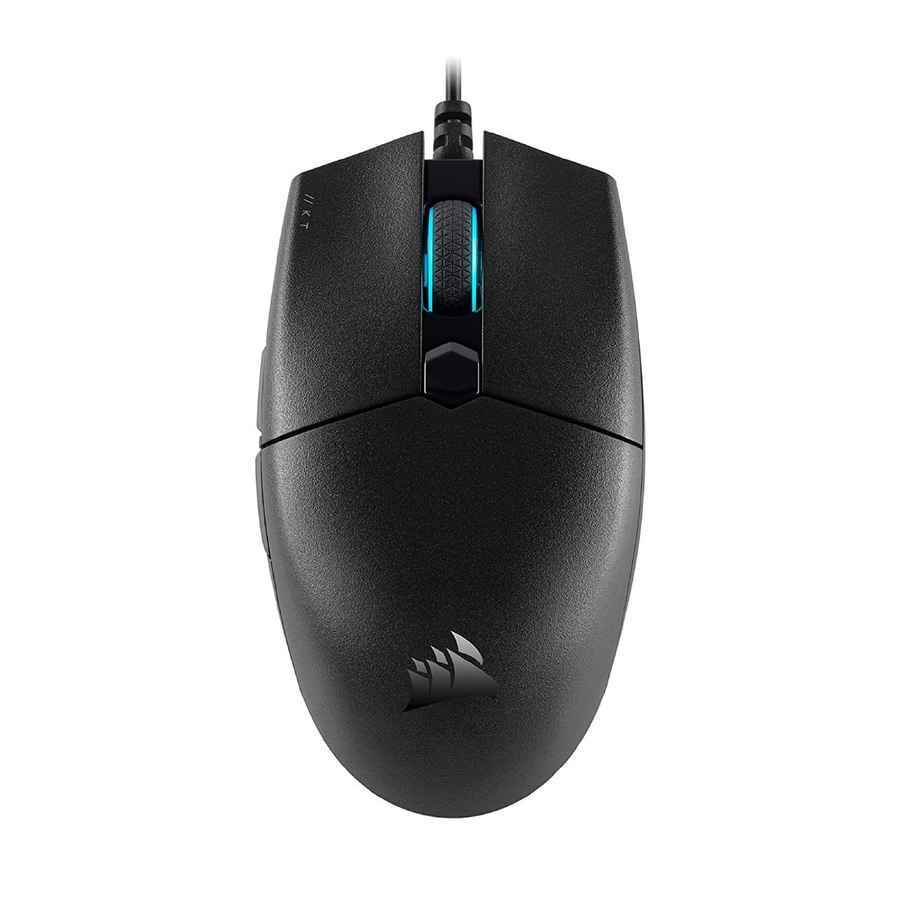 The Corsair Katar Pro doesn't exactly fit the description of a gaming mouse in the aesthetics department. However, it certainly deserves a spot on the best gaming mouse under 2000 rupees list. The Katar Pro has a very premium feel to it, thanks to the polycarbonate material that's been used to create the body. This additionally provides great grip while gaming, which is often something gamers look for in a gaming mouse. There's also the fact that it weighs just 71g, making it one of the lightest gaming mice on this list, and ideal for FPS games. The scroll wheel on the Corsair Katar Pro is the only thing that gives it a somewhat gamer aesthetic, and comes with RGB lighting. This can be customised using Corsair's iCue software. It comes with a decent sensor for the price point as well, offering a maximum DPI of 12,400, and up to 6 programmable buttons. This is a good option to consider for those who are looking for a gaming mouse without wanting to advertise the fact to the world.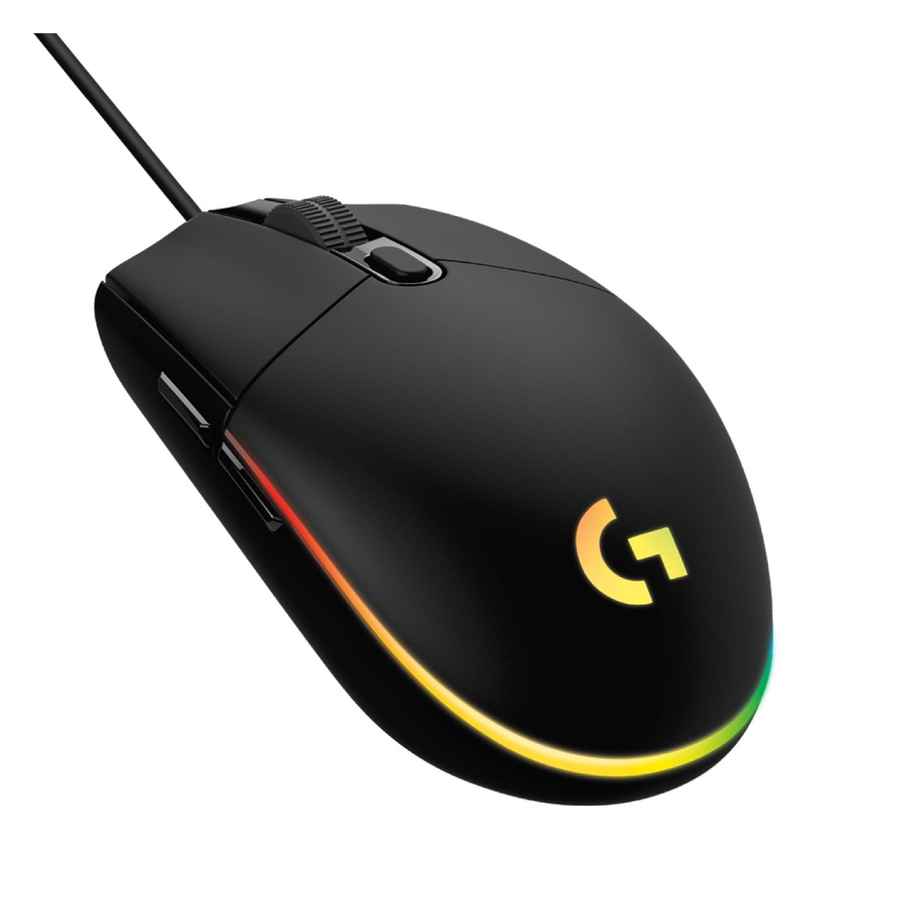 The Logitech G102 is an incredibly popular gaming mouse for a reason, so naturally it has made its way on to this list of the best gaming mouse under 2000 rupees. The G102 comes with a familiar and comfortable ambidextrous design. It looks the part of a gaming mouse with its RGB zones despite having an overall minimalistic design. The build quality feels good, even though the mouse has a full-plastic body. It features a matte finish on most of the body for better grip, and weighs in at just 85g making it one of the lighter gaming mice on this list. Once again, this is a Logitech mouse, so you can expect good sensor performance, and additionally you can use the Logitech G Hub software to customise the RGB lighting and the 6 programmable buttons. It should be noted that the Logitech G102 is notorious for having a double click problem after a period of use, but this seems to vary from unit to unit.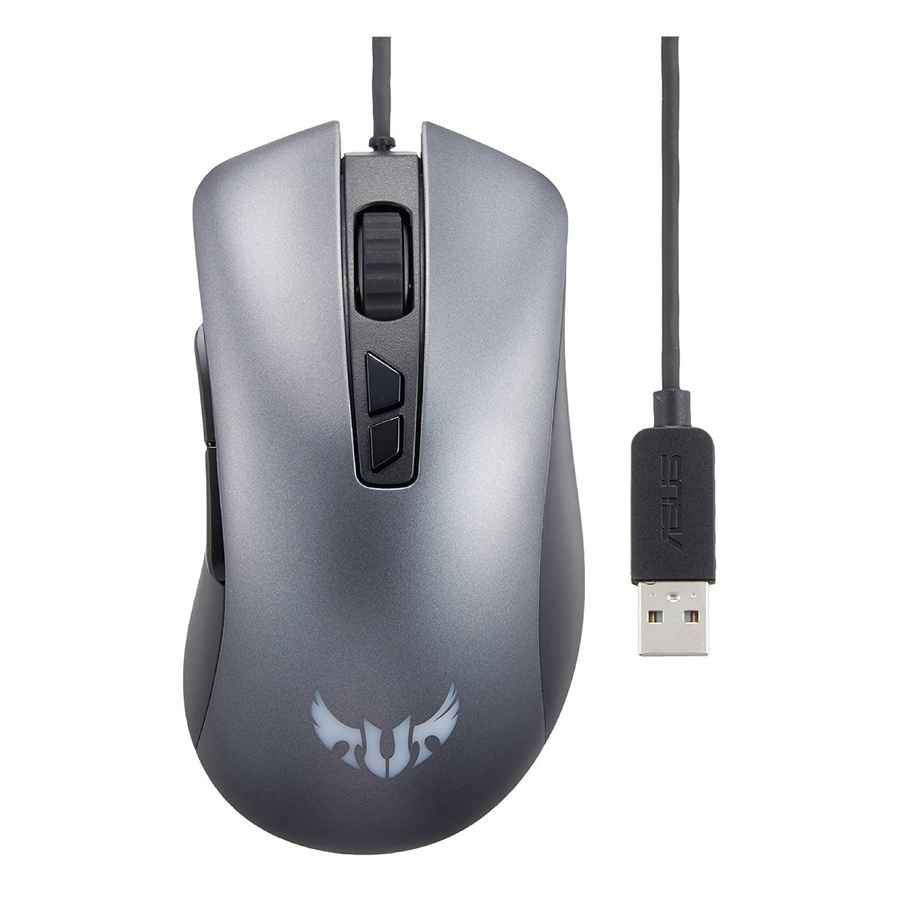 The ASUS TUF Gaming M3 is an ambidextrous gaming mouse from Asus's budget gaming series of products. It has decent build quality, and feels comfortable for long hours of use. It's not too small or large in size, so it should suit most hand sizes. Unfortunately, this is a "faux'' ambidextrous mouse, meaning left-handed users won't have easy access to side buttons. It comes with support for Asus Aura Sync, allowing you to customise the RGB lighting on the mouse or synchronise it with other Asus devices, or to specific games. DPI levels are adjustable, from between 200 to 7000, via the Asus Armoury Crate software. You've also got up to 7 programmable buttons, which can be customised via Armoury Crate. It falls slightly short in the performance department compared to some other mice on this list, but you still get your money's worth.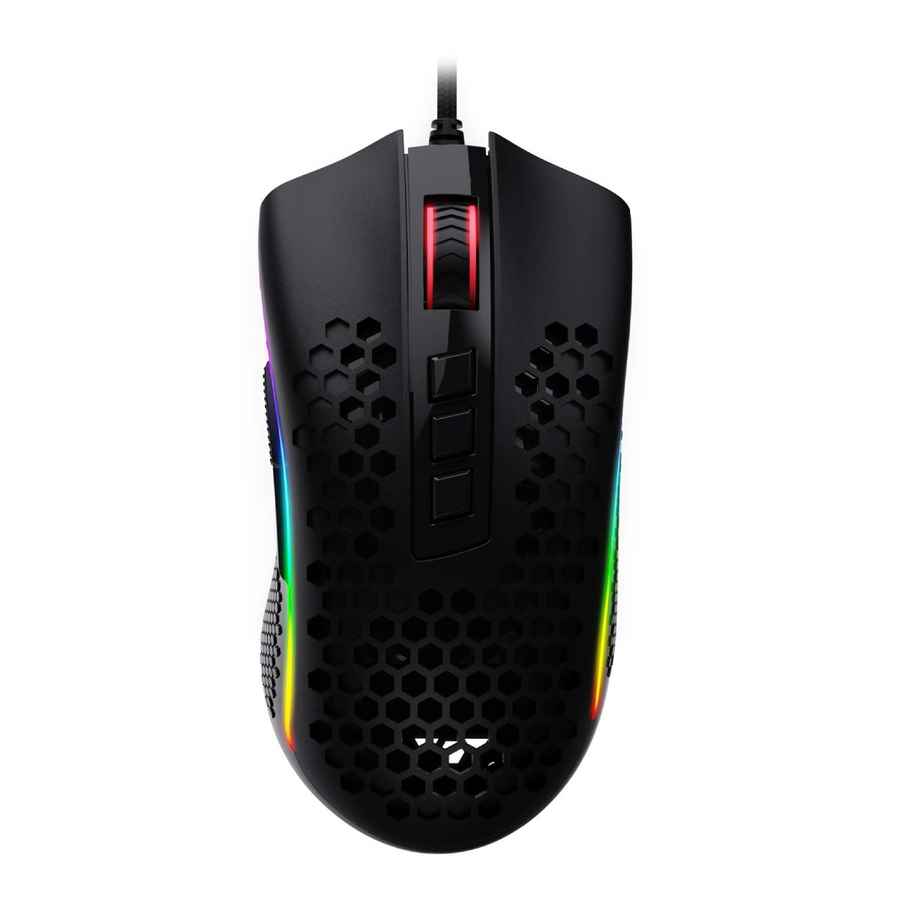 It wouldn't be a best gaming mouse under 2000 rupees list without a mouse from Redragon. There are many budget options from the Chinese-based gaming peripheral company, and our choice for this list is the Redragon M808 Storm. This is a bit on the larger size as far as gaming mice are concerned, meaning it's not suitable for smaller hands. However, it's very lightweight at just 88g, despite its large size thanks to its full-plastic body and honeycomb design. The honeycomb design has become very popular of late among FPS gamers, thanks to its ability to reduce the overall weight of the gaming mouse. Lightweight mice are usually the preference of FPS gamers who need to swish and flick a lot while gaming. The Redragon M808 Storm comes with a pretty good sensor, which offers a maximum DPI of 12400. It also comes with 7 different lighting modes, with full RGB. The buttons, acceleration, pointer speed, double click speed, lighting and more can be customised using Redragon's companion software.