Best Gaming Headphones with Mic
Finding the right gaming headset to compliment your cautiously selected gaming setup can be the difference between winning or losing your favourite game. While speakers certainly allow you to immerse yourself in the sound, gaming headsets one up them by allowing users to gain accurate spatial awareness especially with modes such as 7.1 Surround Sound. Additionally, there are times where you just wouldn't want to disturb an entire household with your explosive game sounds and the shrieks of your teammates. The gaming headset segment is an extremely crowded one housing headsets that fit within various budgets. This list is a compilation of some of the best gaming headsets you can buy as of now, across several budgetary points. From wired to wireless, we have something for every kind of need a gamer could have.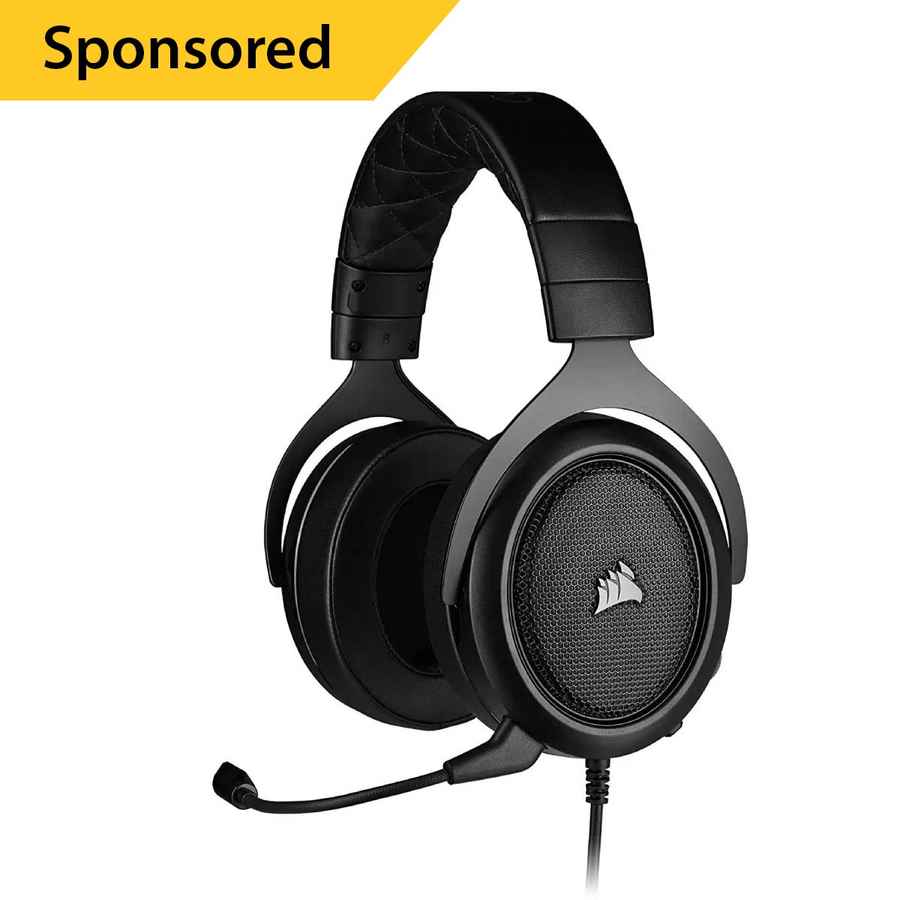 SPONSORED: The CORSAIR HS50 PRO STEREO Gaming Headset delivers both comfort and quality with memory foam ear pads and custom-tuned 50mm neodymium audio drivers, built to last thanks to its lightweight and durable construction. A detachable noise-cancelling unidirectional microphone helps your voice come through loud and clear, and a 3.5mm audio connector ensures compatibility with nearly every platform, including PC, Xbox One, PS4, Nintendo Switch, and mobile devices. Complete with on-ear volume and mute controls for convenient audio adjustments, the HS50 PRO is crafted for comfort and built for battle.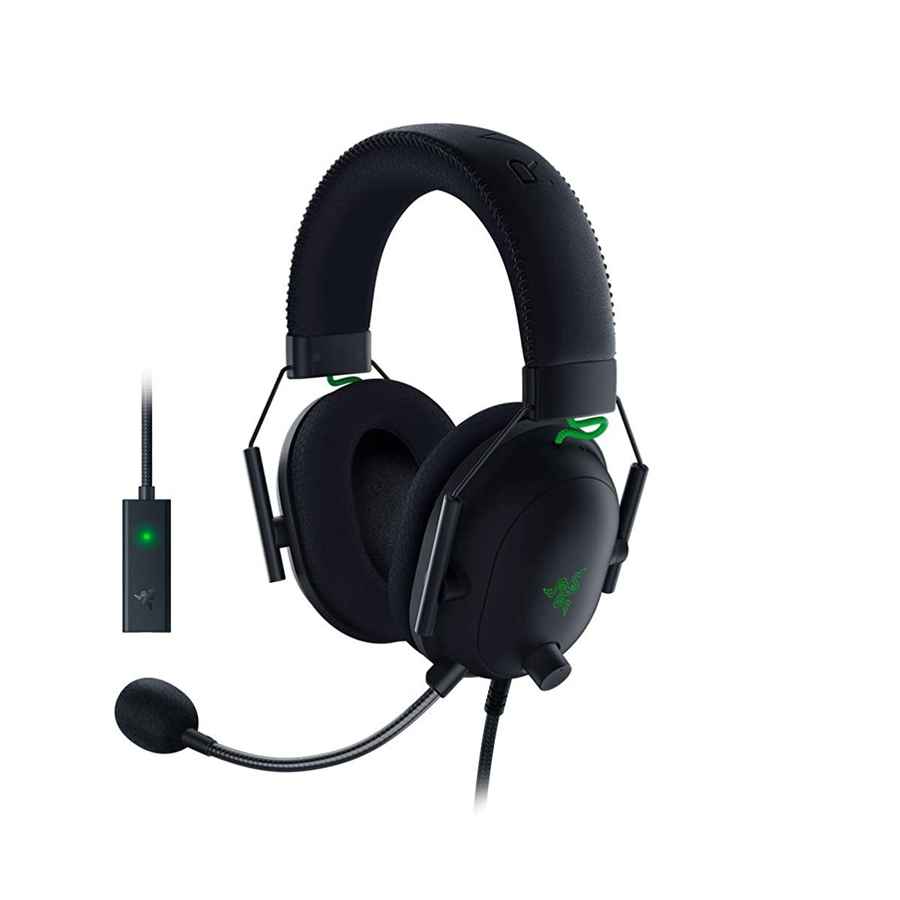 If esports is what you are passionate about, then the Razer BlackShark V2 is the way to go. With an esports headset that delivers impressive audio, unparalleled mic clarity and superior sound isolation, the time to go pro has arrived. The Razer BlackShark V2 also has titanium-coated diaphragms, which bring consistency to vocals and ensure all communications you get are crisp and direct.The removable microphone on this esports headset has an integrated microphone housing that adopts a more transparent design for reduced interference, resulting in better visibility. With a USB sound card, you can further customize and improve your voice quality with Razer Synapse, including features such as Mic Boost, Voice Gate, Volume Normalization, Mic Equalizer, and Ambient Noise Reduction. Block out distractions and experience unrestricted gaming with specialized closed ear cups that protect the ears, supported by soft cushions that form a seamless seal for better sound insulation, from screaming fans to the buzz of your rig. Because of the sophisticated passive noise cancellation, this is the ultimate choice you can make.The latest breathable weave eliminates sweat and heat buildup caused by skin touch, while the ultra-soft foam's increased density reduces the headset's clamping power significantly.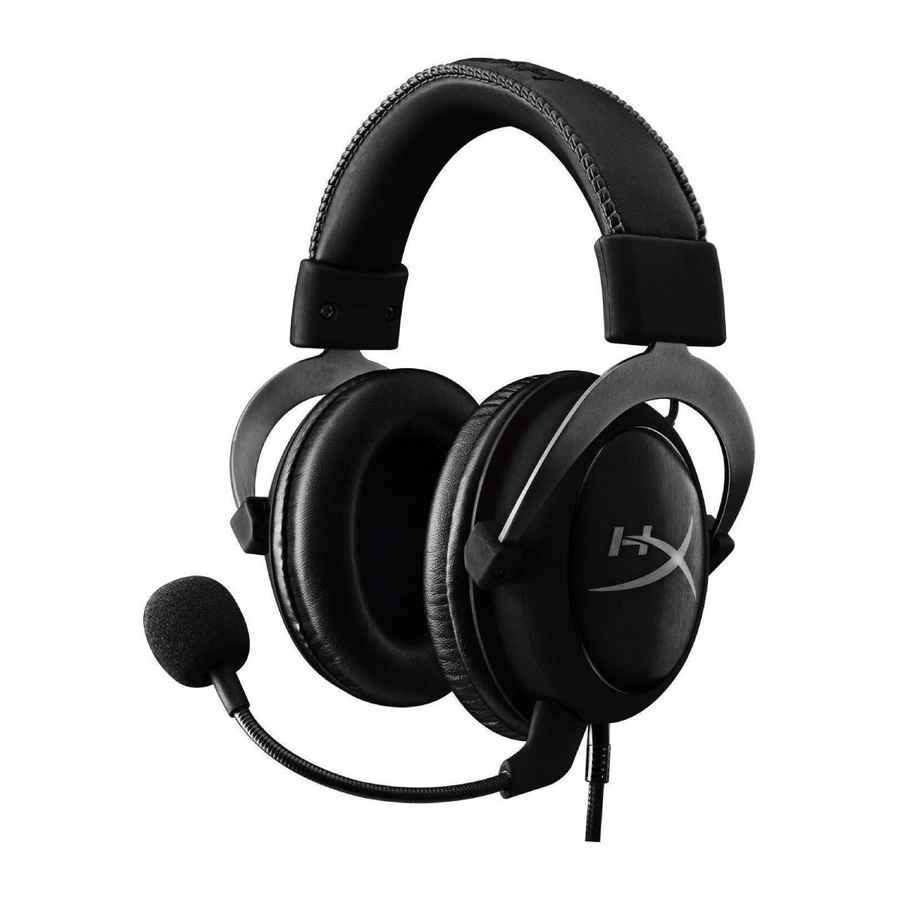 The HyperX Cloud was designed to be a super-comfortable gaming headset with incredible musical performance. To build a relaxed headset during long gaming sessions, we put a lot of thought into the details of our HyperX signature memory foam, luxury leatherette, clamping power, and weight distribution. It's no surprise that it's been the go-to gaming headset for millions of players. If you like to concentrate on the rivalry or unwind with your favorite sports, there's a cloud that's right for you. The HyperX difference can be felt in the details, such as our hallmark foam padding, luxury leatherette, weight balance, and fastening power. The modification of these conditions results in a more relaxed experience. This makes a significant change throughout longer game hours or while wearing a headset for extended periods. Consistency and accuracy are needed to hear the rich, impactful noises of your games. Particularly tuned 53mm drivers allow you to immerse yourself in the game environment while still focusing on critical audio cues. The simple design is adaptable to different head sizes and durable, so it's prepared to try day in and out.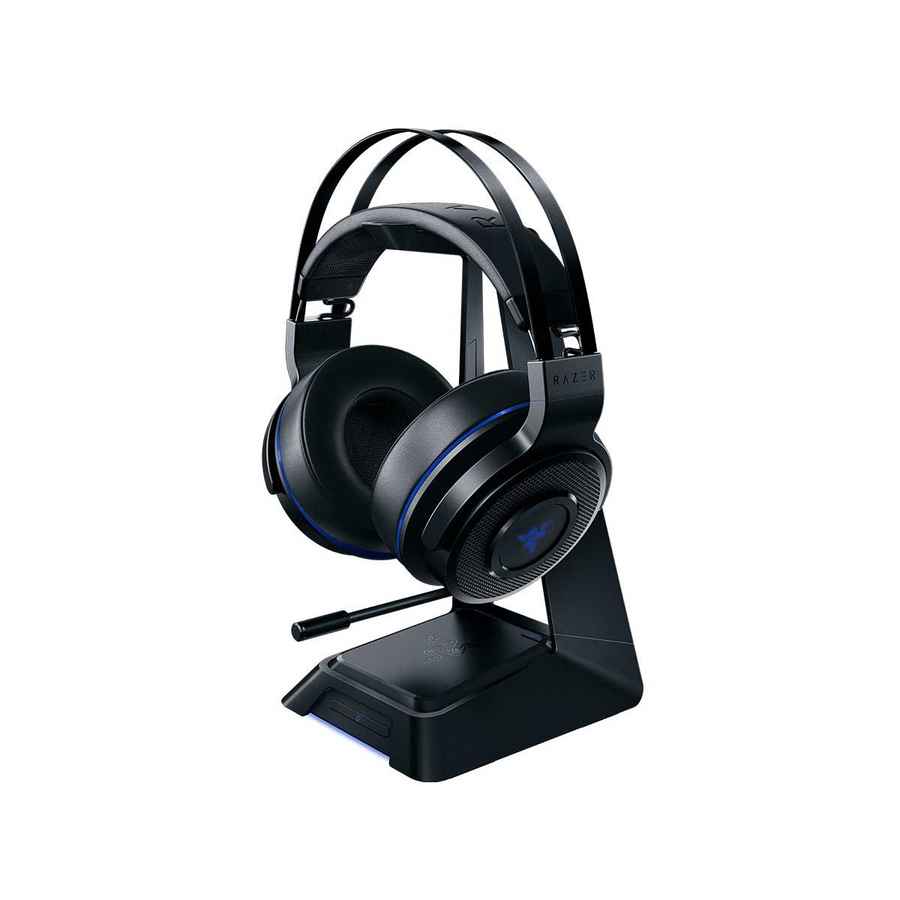 It fits perfectly for anyone who wants audio solutions for both console and PC gaming. It lets you have the immediate response to in-game cues. The leather, noise isolating ear cushions lets you stay comfortable during the longest and intense gaming sessions. The volume controls are adjustable, and there exists a mute mic button to let you have uninterrupted experiences. It has 50 mm drivers to serve you well-controlled bass and powerful audio with no interrupted air voices and outer interference. Its 16-hour battery life serves you the long-lasting working capability on a single charge. The handset is engineered to ensure lag-free long-distance connections up to 12 meters. It serves you high quality audio immersions with the premium focus for undisputable comfort. The light-weight memory foam of the ear gives you the perfect fit for your head and the natural feel of experiencing talking with another person. The in-built quick buttons with intact access give you instant and everlasting gaming experiences that further balance the volume. Top of its features include: Top-notch qualitative and long-lasting battery life, Better sound experiences, 50 mm drivers for well-controlled bass, Undisputable comfort and Light-weight memory foam ear cushions.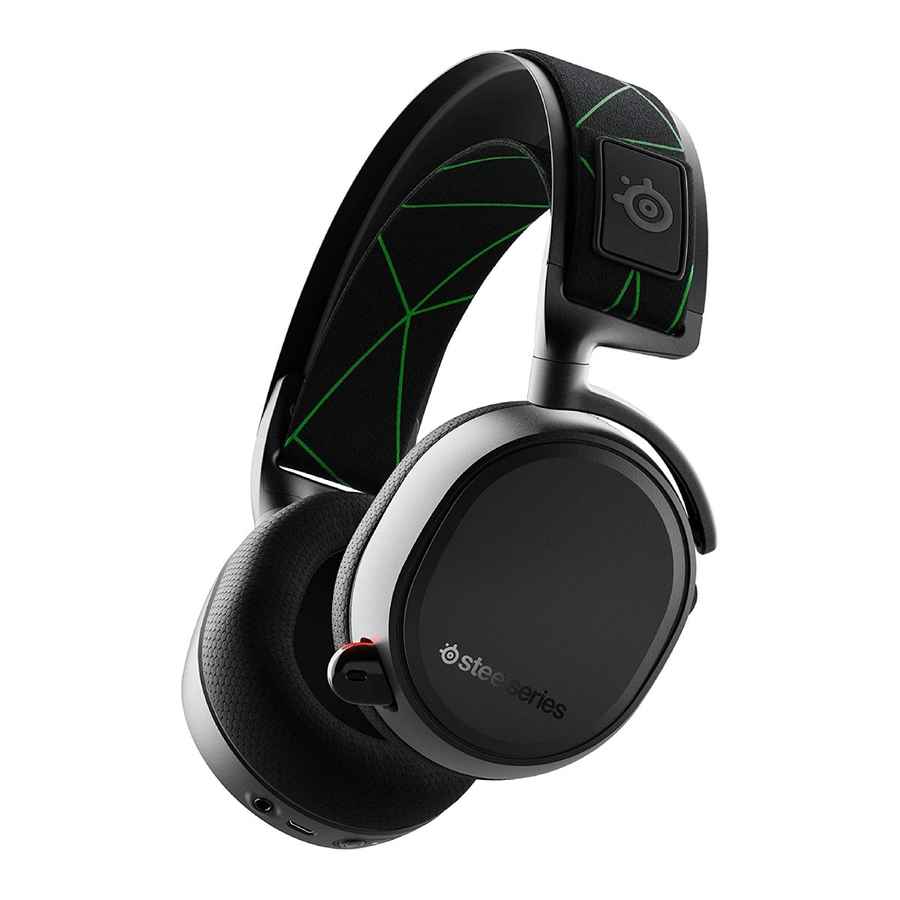 "Ideally used with Xbox One but is compatible with every gaming setup; the Arctic 9x is a wonderful gaming headset that allows the player to enjoy it completely. These headsets are well-built, comfortable, and have good noise cancellation for an excellent sound profile. Though the headphone misses out on a few good things such as noise cancellation, it covers it up in features like long-life battery and dynamic transducer. Also, the SteelSeries 9x never misses out on delivering the best sound even in adverse conditions. The gamers can also enjoy customisable features that make using this headphone way better and convenient. This piece of engineering has always impressed people with a lot of things, including: With a colossal battery backup for longer gaming sessions, the headphone is engineered and designed to offer up to 20+ hours of runtime. Owing to the compact design, this device is immensely durable and comfortable. You can easily enjoy long gaming sessions without any hiccups.If you use the companion software, you can utilize the preset graphic EQ plus."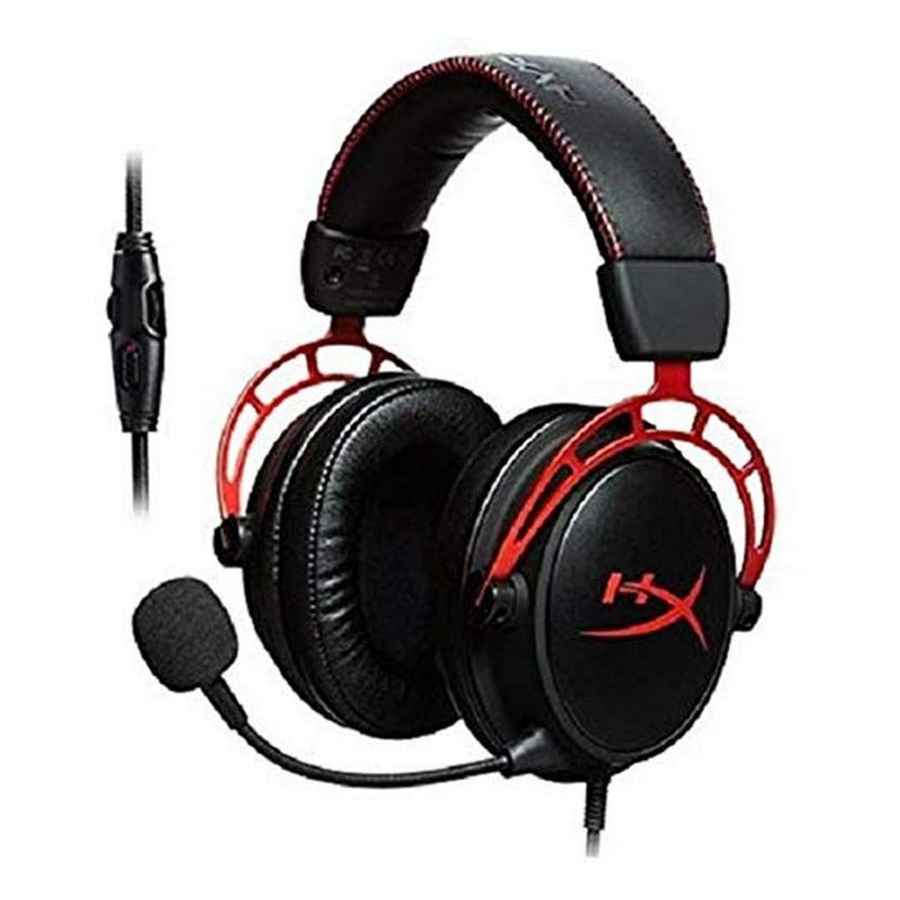 HyperXTM Cloud Alpha's revolutionary Dual Chamber Drivers architecture would give your audio more differentiation and transparency by minimizing distortion. The dual chambers isolate the bass from the mids and tops, making for better tuning and cleaner pitch. The Cloud Alpha headset expands on HyperX's award-winning support with luxurious red memory foam, an extended bandana, and lighter, more pliable suede leather. The rugged, detachable braided cable is a player order, and the sturdy aluminum frame can withstand the rigors of everyday play. The detachable noise-canceling microphone is Discord and TeamSpeakTM approved, guaranteeing excellent team coordination. It's also multi-platform friendly with in-line voice commands, so hardcore players on PC, PS4TM, Xbox OneTM, and other consoles with a 3.5mm port will enjoy the Cloud Alpha evolution's bold sound. HyperX Cloud Alpha allows more contrast between sounds and minimizes distortion by using one chamber for bass and another for mids and peaks. Cloud Alpha's big earcups are padded with lighter, more pliable leatherette, and the rugged aluminum structure has been extended to fit wider head sizes. With the in-line audio settings, you can adjust the volume and silence the microphone. Insert the detachable cable connector firmly to ensure maximum compatibility.