Best Budget Gaming Earphones
The best budget gaming earphones won't be as feature rich as the more expensive gaming earphone options. The gaming headset segment is an extremely crowded one, housing headsets that fit within various budgets. This of course, includes cheap gaming earphones as well. Here we've got a list of some great budget gaming headsets and the best budget gaming earphones you can buy as of now. Even though they may be lacking in some aspects, there should definitely be something for every kind of need a gamer could have.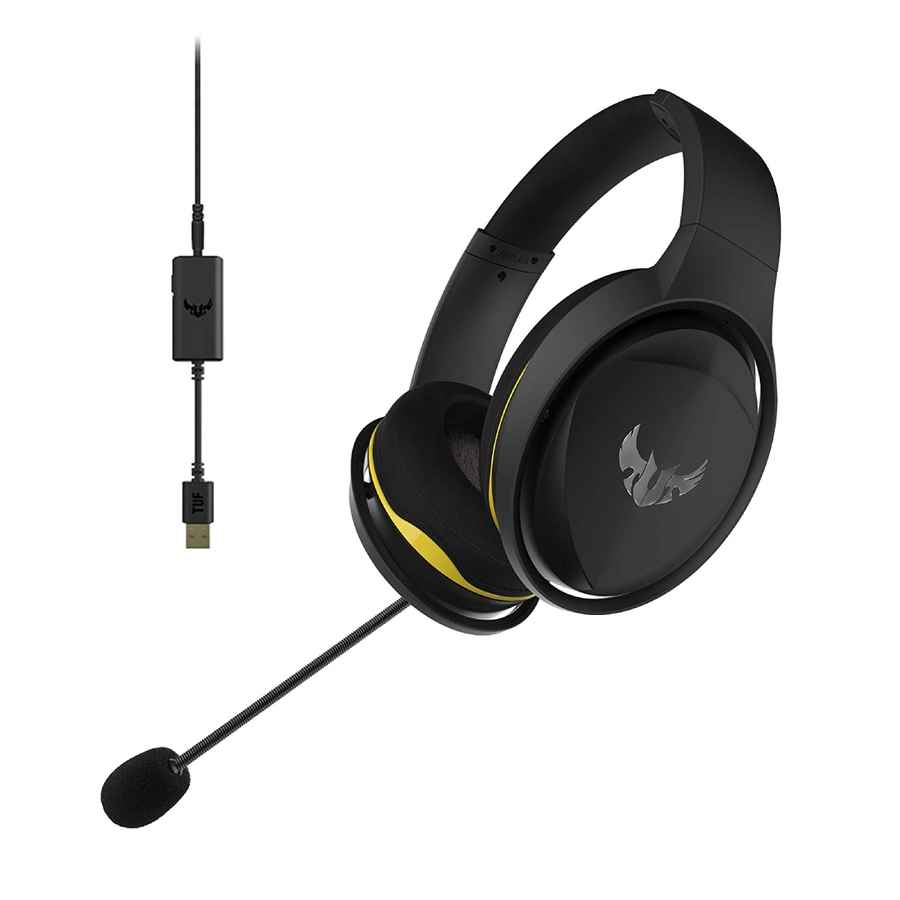 ASUS TUF Gaming H5 is a DISCORD- and Teamspeak-certified headset designed explicitly for enhancing the gaming experience. It features and lets you enable 7.1 virtual surround sound with just a single click of a button. The headset also has the exclusive ASUS Essence Drivers and an airtight chamber design. It comes with a stainless steel headband. The headband ensures that the headset stands still while you move excitedly while playing the game or during travel.You can go hours and hours into gaming as the headset is made lightweight, so it does not seem like a burden on your head. The TUF Gaming H5 features a 3.5mm jack to connect with numerous platforms instantly. You can use it with a PC, Mac, Consoles (PlayStation, Xbox, Nintendo) and even mobile phones. The Essence drivers and chamber ensure that you get optimal and clear bass sound for an immersive experience.ASUS TUF Gaming H5 is designed with comfort at the core. Its adjustable ear cups and light weight allow anyone to wear and use them for long gaming hours, regardless of the head shape. The headset also features two microphones, a detachable one and an in-line one for increasing convenience.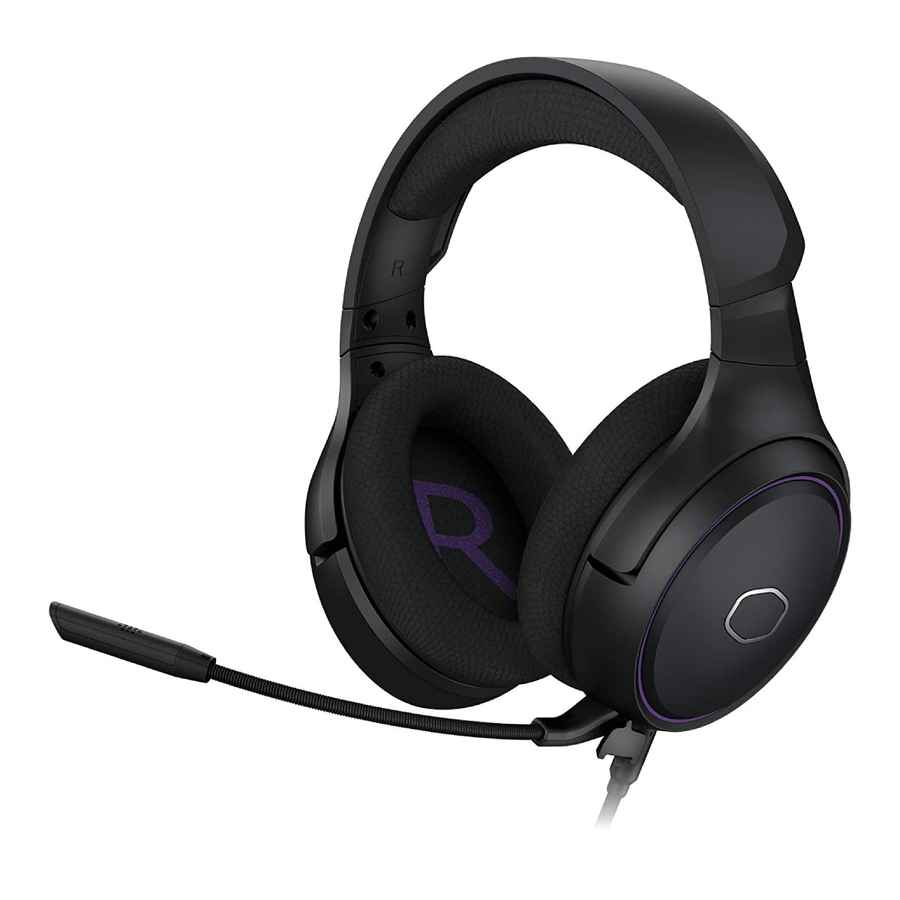 For people looking to do more with a simple-looking headset, Cooler Master MH630 is the power-packed choice. With an elegantly slim and clutter-free body, the headset arms you with the advanced features required for making you stand out from your competition. Hardcore gamers desire a rich listening experience with precise settings. The headset gives them just that and more with razor-sharp comms. When you talk, the noise from your background will effectively cancel to deliver a crisp sound with no disturbance. Regardless of which device you choose to operate with, this headset will always help you perform better than your competitors in every game.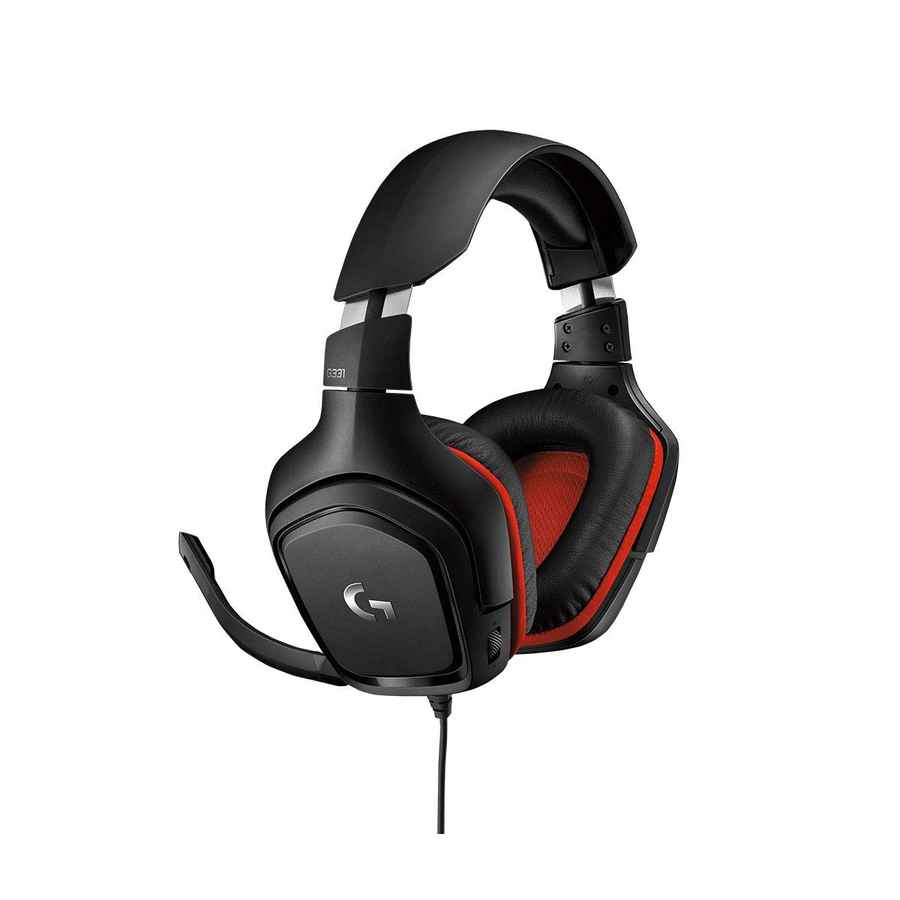 The Logitech G331 gaming headset delivers powerful audio to immerse you in the game. Experience the excitement of a full-fledged gaming experience in which you can hear anything and everybody can hear you because of the 6 mm flip-to-mute mic. The large 50 mm audio drivers provide a complete, spacious sound for a more enjoyable gaming experience. Your favorite games can now sound incredible. The headphones are compatible with PC or Mac and game consoles such as the PlayStation, Xbox One, Nintendo Switch and handheld devices with a 3.5 mm cable. The luxurious lightweight leatherette ear cups and headband are designed to relieve pressure on your ears. Ear cups may be rotated up to 90 degrees for your convenience. G331 harnesses the power of Artificial Intelligence to deliver immersive sound experiences uniquely crafted for your ears. The Close Combat mode immerses you in action by allowing you to experience bullets whizz by. G331 has a 107DB SPL/MW audio sensitivity, weighs 280 grams and comes with a 2-meter audio cord. It comes with a 2-year limited hardware warranty. It is multiplatform and can be used as one headset for PC, console and mobile.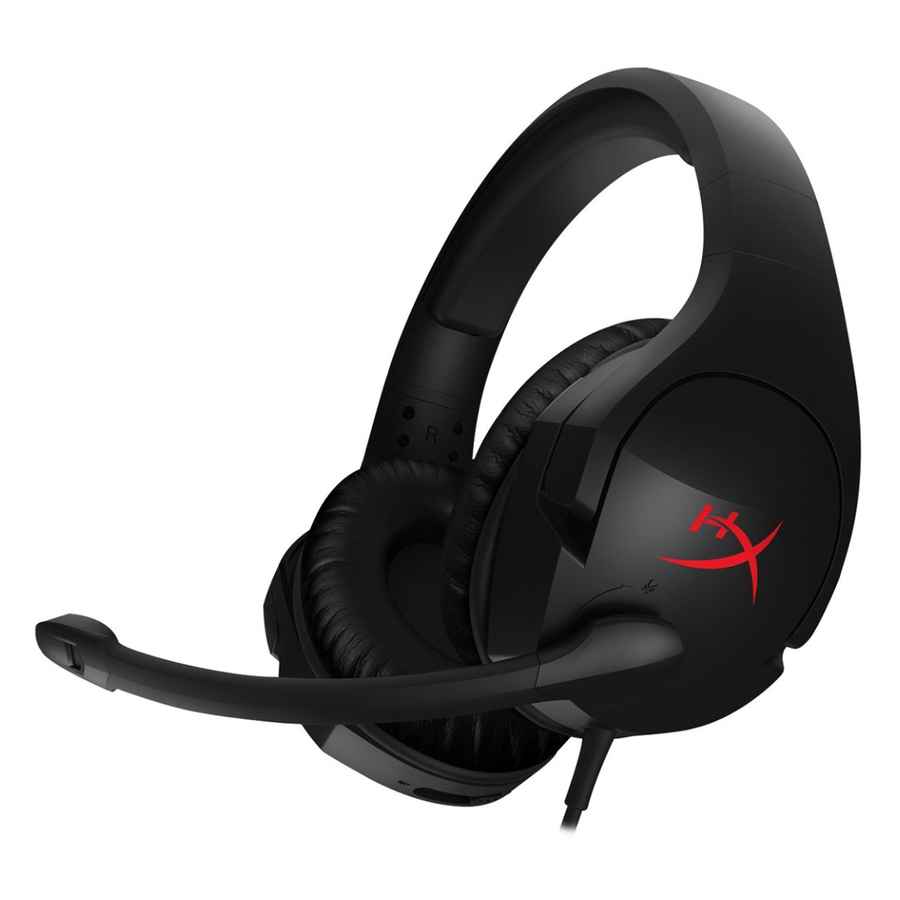 The HyperX Cloud StingerTM is ideal for YouTubers and players looking for a low-cost, high-quality headset. It's light on your body, weighing just 275 grams, and its ear cups spin at a 90-degree angle for an adaptable fit. For pinpoint audio clarity, 50mm directional drivers provide high-quality direct impacts through the ear. The Cloud Stinger's ear cups are made of HyperX's trademark memory foam for legendary support during marathon play sessions — even through carried over sunglasses. Lightweight headphones with revolving ear cups rotate 90 degrees for a snug fit that conforms to your ears. 50mm directional drivers have audio clarity, allowing you to experience the full audioscape of your favorite games. The HyperX signature memory foam ensures complete relaxation even after prolonged use. Steel slider that can be adjusted for a good, durable feel. Volume regulation is located on the earcup of the headset. Swivel-to-mute noise-canceling microphone lets you know when you're muted. The headphones also have compatibility across all platforms. The high-quality, flexible solid steel slider on the HyperX Cloud Stinger is designed for long-term reliability and stability. Mute the microphone by tossing it sideways toward your ears. The built-in passive noise cancellation on the HyperX Cloud Stinger decreases background noise for clearer speech quality.