Apple iPhone 13 is a refined upgrade to last year's iPhone 12 bringing in all-around improvements with a new camera system, faster chip, larger battery and thankfully, a smaller notch. It has also put on some weight but remains more durable and powerful than ever setting a benchmark for Android phones. We took the iPhone 13 for a spin through our test process to see how it delivers on its upgrades and whether it's the most value for money iPhone in 2021.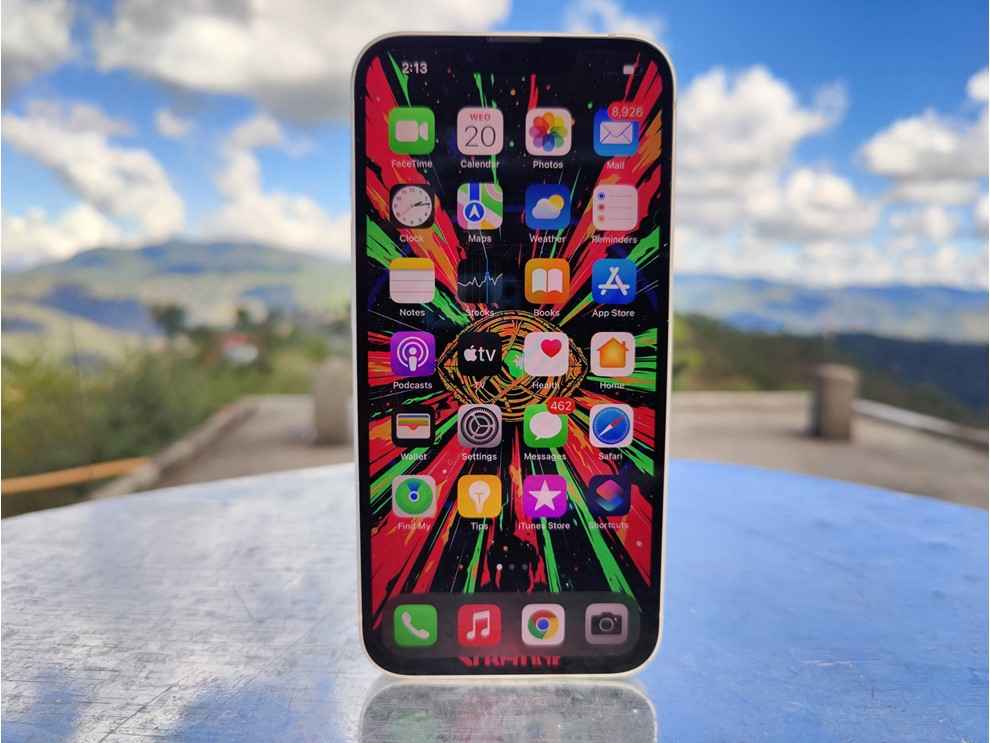 Apple iPhone 13 specifications and features
The iPhone 13 gets a brighter Super Retina XDR OLED display over the iPhone 12 but the size remains the same at 6.1 inches. The notch cutout is now 20% smaller than before giving you slightly more screen estate. It weighs 174 grams and is 7.7mm thick which is still quite lightweight given it is made from aerospace-grade aluminium and is perfect for one-handed use.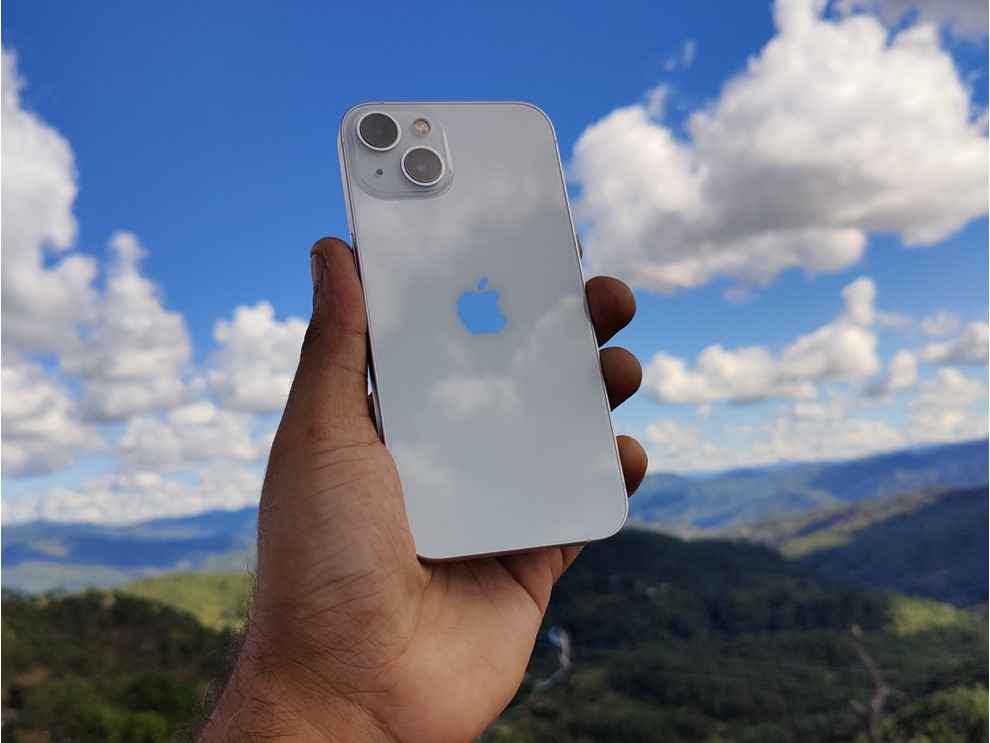 The iPhone 13 is powered by the A15 Bionic chip made on 5nm architecture with two high-performance cores and four power-efficient cores that offer performance gains across the board and in different workloads. The base storage is also doubled from 64GB on the iPhone 12 to 128GB on the iPhone 13.
Apple has used new camera sensors on the iPhone 13 placed in a diagonal arrangement headlined by a 12MP camera with f/1.6 aperture and sensor-shift OIS followed by a 12MP ultra-wide camera with 120-degree FOV. The new cameras support Deep Fusion, Smart HDR 4, photographic styles and Cinematic mode with Dolby Vision HDR.
Apple iPhone 13 Performance
Every year the iPhone sets a new benchmark in performance and there's always an uptick in everything that you can get done on a phone. The iPhone 13 follows the tradition and tops the charts in performance, gaming, battery and ease of use.
This year we have the A15 Bionic chip with a hexa-core CPU, quad-core GPU and 16-core neural engine for machine learning tasks, all powering the iOS 15 experience. Using the iPhone 13 feels very refreshing and iOS ensures that you get stable and fluid performance at all times. Even though Apple reserved high refresh rate displays for the Pro models, the iPhone 13 does not let you feel it's running on a 60Hz refresh rate. The reason for that is the close synergy between the hardware and iOS 15 which optimizes the system for a smooth performance.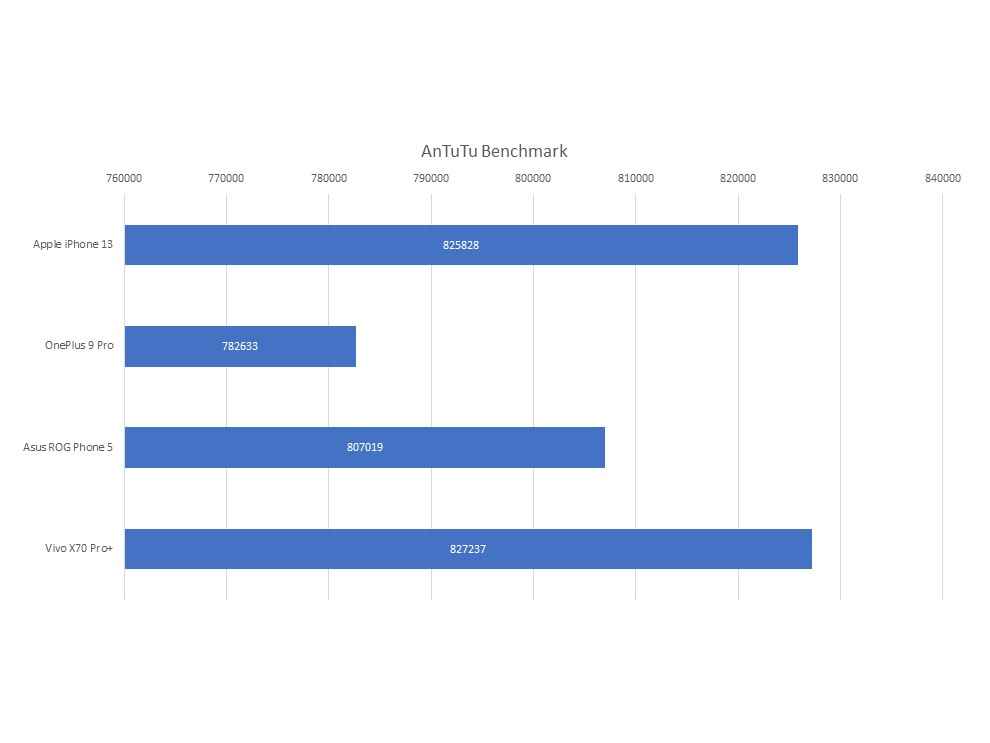 The iPhone 13 demonstrates superiority in synthetic benchmarks over its Android counterparts. In AnTuTu tests, the iPhone 13 received high scores leaving behind phones like the OnePlus 9 Pro and ROG Phone 5 in the dust. It also topped the charts with impressive numbers in Geekbench CPU tests which simulates real-world tasks in both single-core and multi-core computing.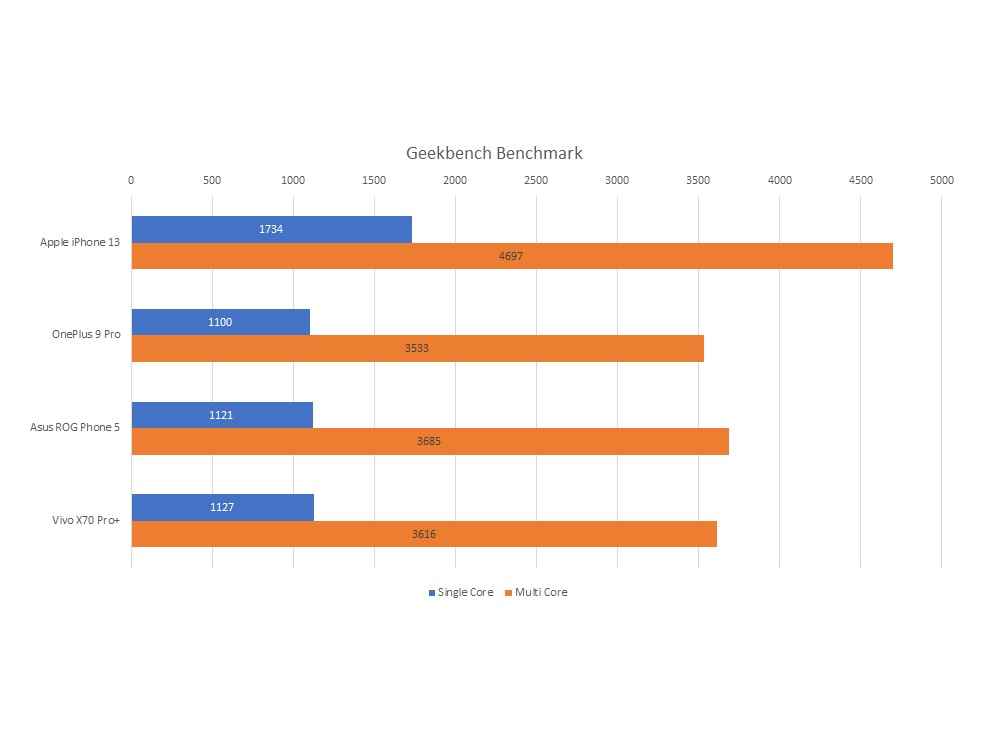 The iPhone 13 aced GPU tests like 3DMark Wildlife and GFXBench Metal with top scores that prove its mettle in running graphic-intensive games like Call of Duty Mobile, Battlegrounds Mobile India and more. Even with a quad-core GPU, gaming on the iPhone 13 is a great experience but you will get better performance with the 5-core GPU on the iPhone 13 Pro models that compliments it with 120Hz refresh rate displays.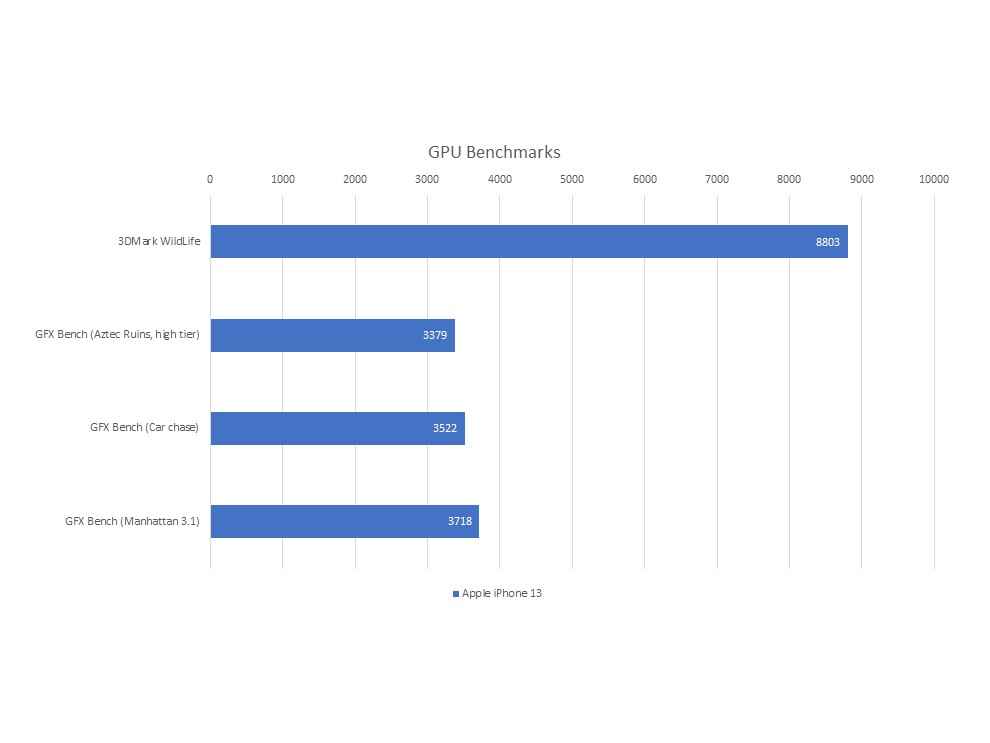 We used Gamebench to record gameplay metrics where the iPhone 13 runs COD Mobile at 59 FPS at 100% stability. It was able to run BGMI in Ultra HD graphics at Ultra frame rates where Gamebench recorded 39FPS at 100% stability. We also lowered down the graphics to HDR which is when we got a toggle for enabling Extreme frame rates where Gamebench recorded 59FPS at 100% stability.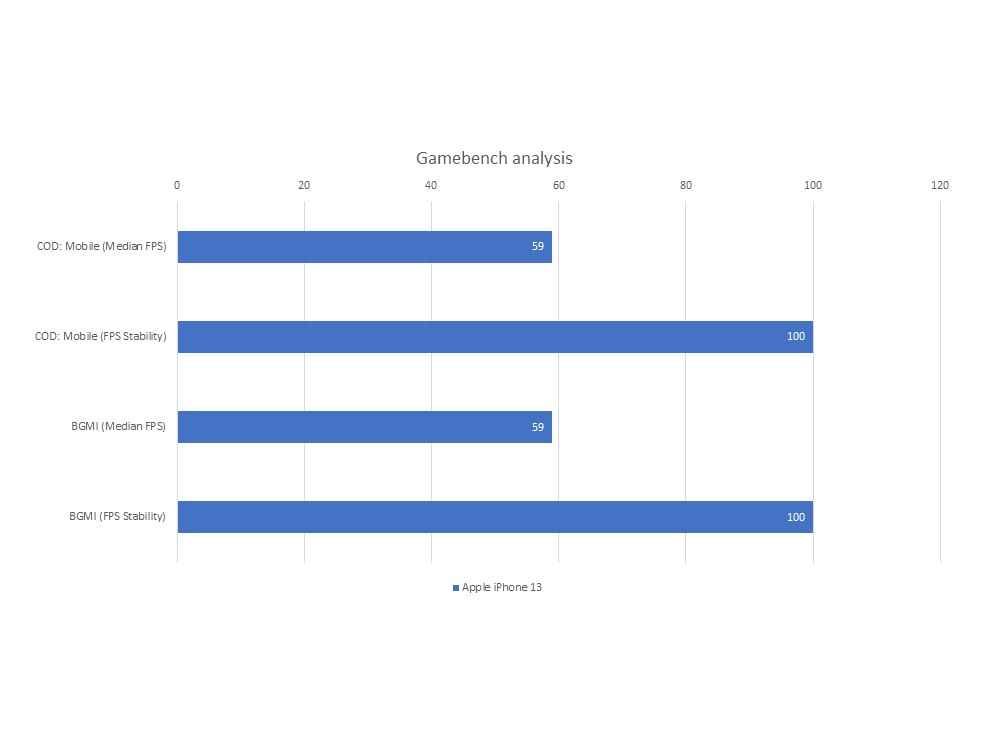 All of this just goes on to highlight the great gaming performance that you can expect from the iPhone 13. When it comes to daily tasks like replying to an email, sending a message on WhatsApp, playing music or switching between those apps, it's a cakewalk for the latest iPhone. Even with heavier workloads like editing a picture or a video, the iPhone 13 is able to offer a consistent and polished experience that shows no signs of slowdowns. And given Apple's track record of supporting over 5 years of iOS updates, the iPhone 13 will feel fresh as new every year.
Apple iPhone 13 Battery Life
The iPhone 13 is equipped with a larger 3227mAh battery than the last generation and supports 20W fast wired charging and 15W MagSafe wireless charging. Now, these are not some really great specs to go by considering 50W charging speeds and bigger batteries are now relatively common on the Android side of things.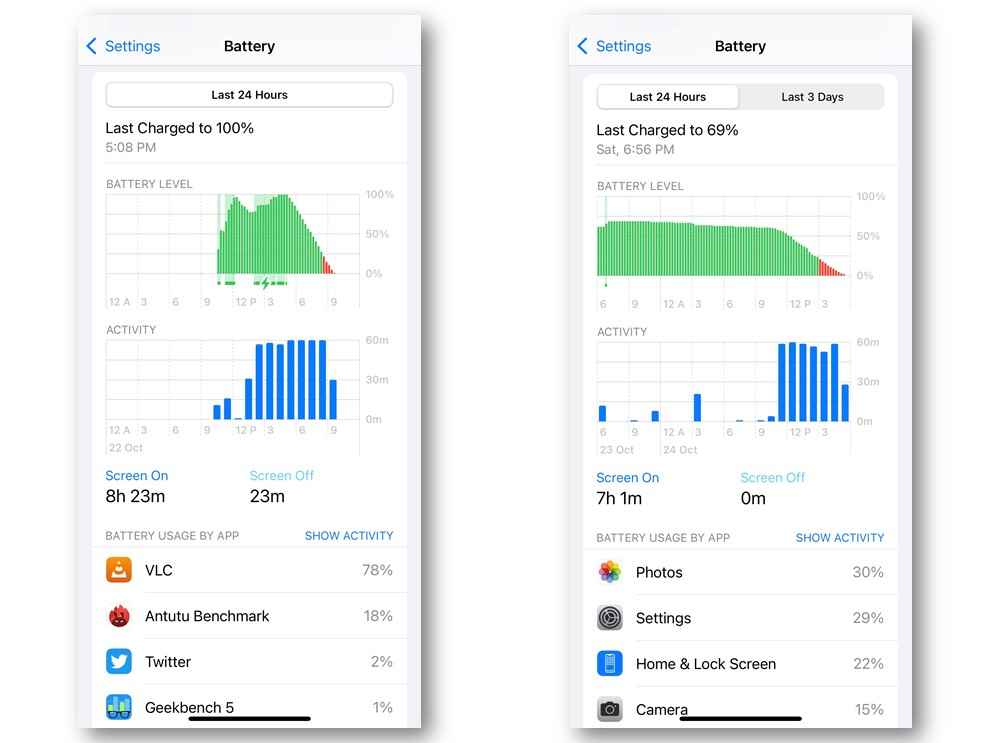 That being said, the battery life of the iPhone 13 has improved from the last generation and depending on your use you can get over 7+ hours of screen-on time from this phone. Of course, the battery will start depleting rapidly if you play games or record videos regularly. When it comes to charging, the iPhone 13 tops up in around 1 hour 40 minutes using the standard Type-C to Lightning adapter.
Apple iPhone 13 Camera review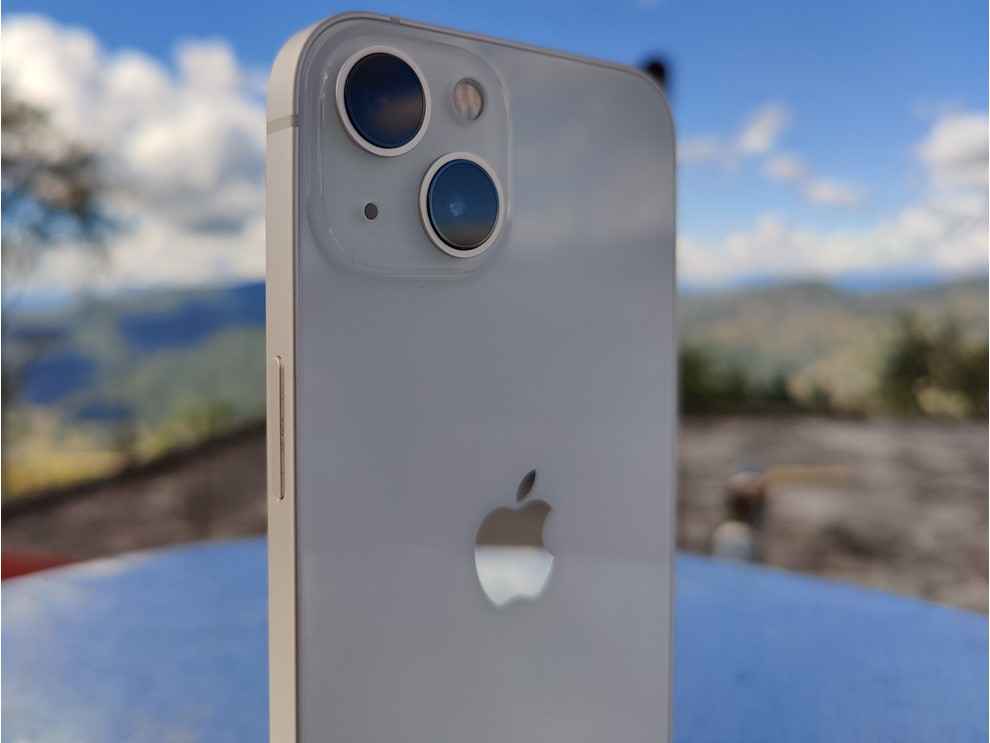 For the iPhone 13, Apple has upgraded the camera sensors from the previous generation that makes the pictures brighter and sharper. Sensor-shift OIS brings much more stability to videos and it's great that this feature got trickled down from the Pro models to standard iPhone as well. There's also Smart HDR 4 and new Photographic styles that are essentially preset and optimize pictures for colours and contrast.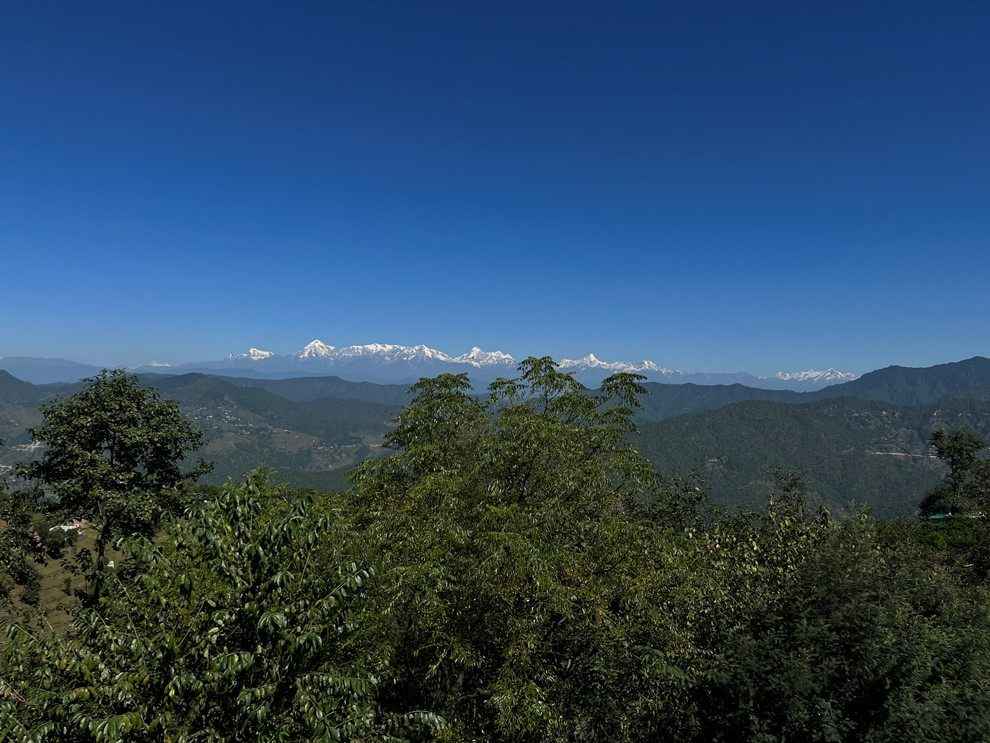 iPhone 13 main camera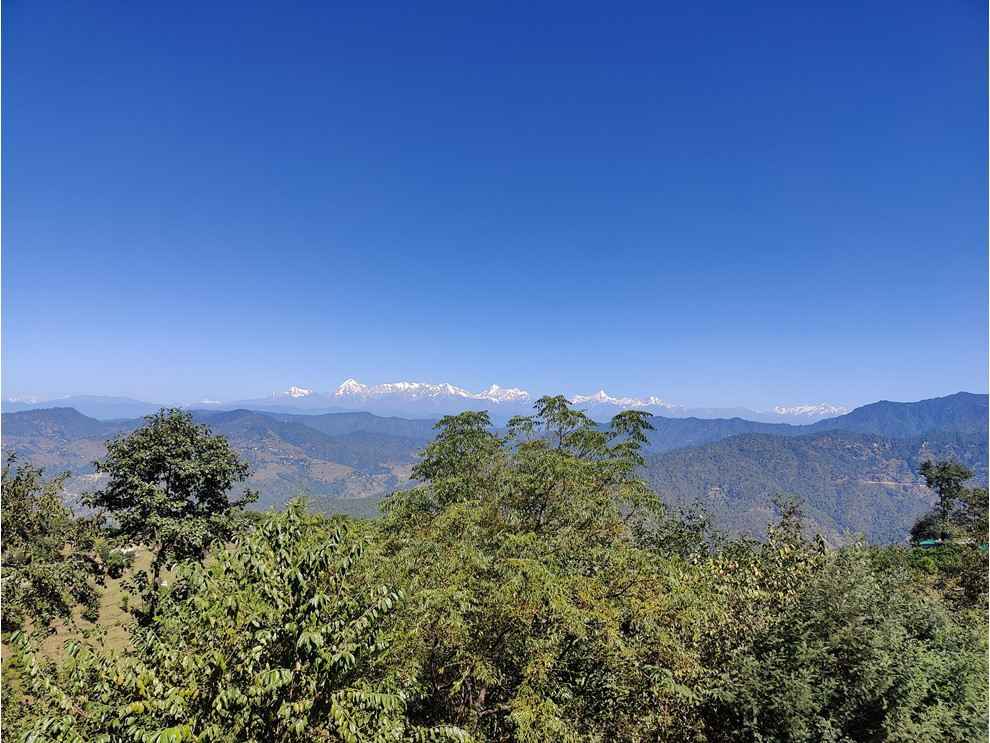 OnePlus 9 Pro main camera
Unlike its Android counterparts, Apple has not jumped on the bandwagon to use high-resolution sensors on the iPhone 13 and instead relies on ML algorithms and optimizations to produce the most natural-looking pictures. There is a minute jump in the picture quality over the iPhone 12 but it is a jump nonetheless.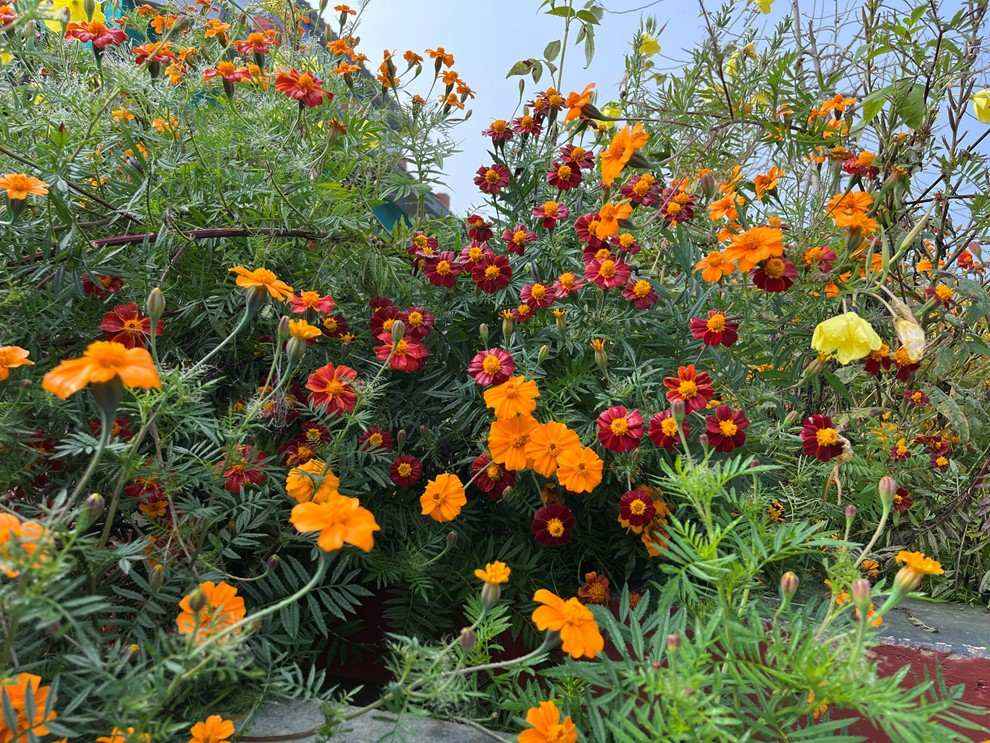 iPhone 13 main camera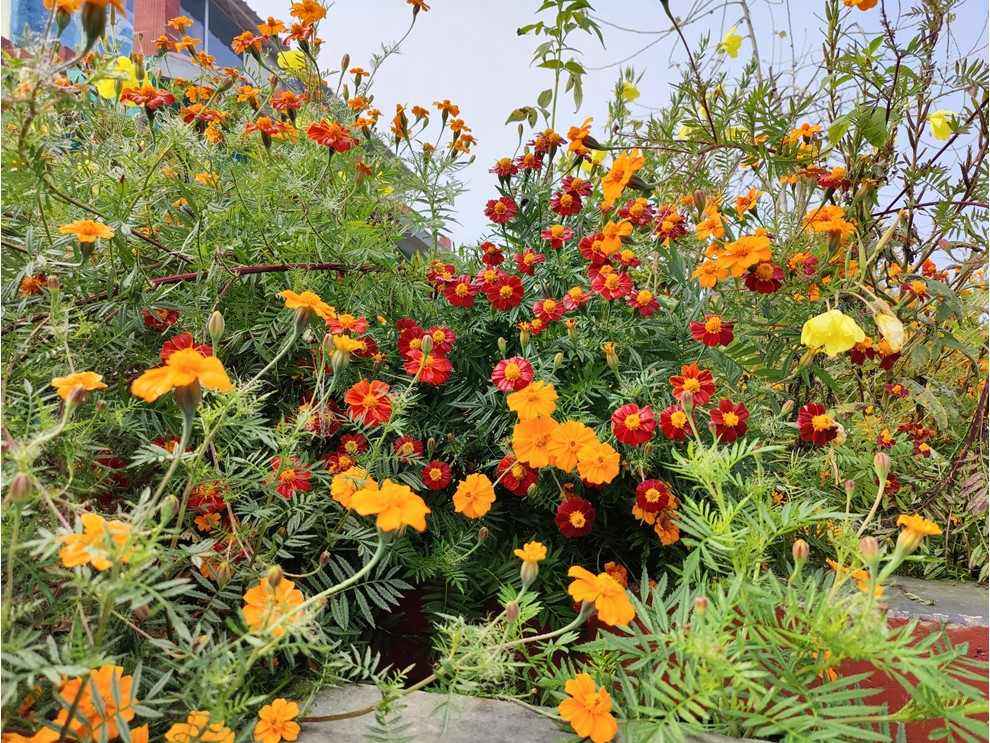 OnePlus 9 Pro main camera
The camera on the iPhone 13 really does come close to replicating what you see with your eyes and you get pictures that are bright, colourful and sharp. However, because a phone like the OnePlus 9 Pro uses a high-resolution sensor, you get much better detail retention and sharpness which is something you realize as you zoom into the picture.
The daytime shots from the iPhone 13, both outdoor and indoors have a good dynamic range and colour tones and keep the highlights and saturation levels in check. The natural bokeh looks very good in pictures from the main camera and it is also very adept in retaining accurate details in areas with shadow.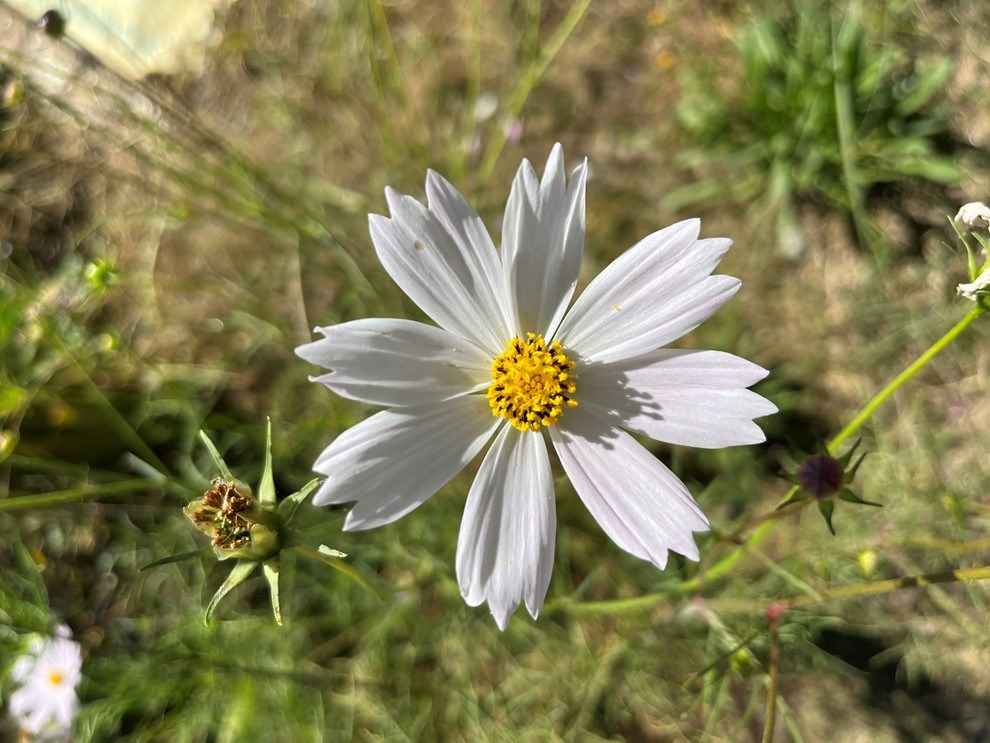 iPhone 13 main camera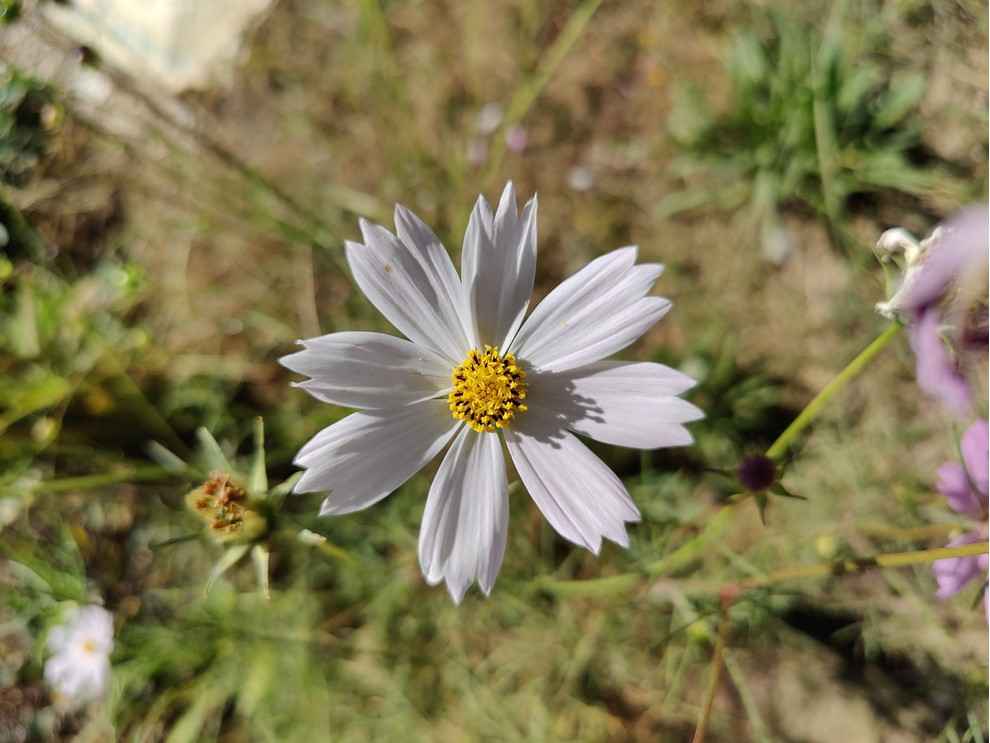 OnePlus 9 Pro main camera
The ultra-wide camera is also great for taking some good landscape pictures but they often lack focus towards the edges. The colours from the ultra-wide camera are in sync with the colours you get from the main camera and there's only very little difference in how both sensors perceive dynamic range and contrast which is great as you get near-identical colours from both cameras.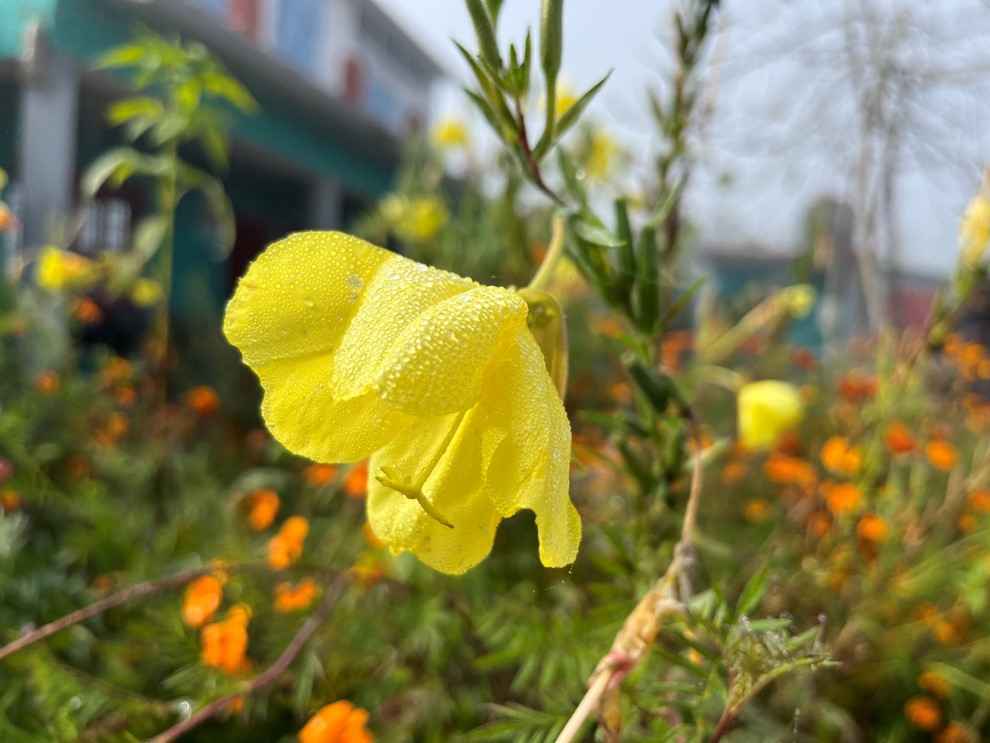 iPhone 13 main camera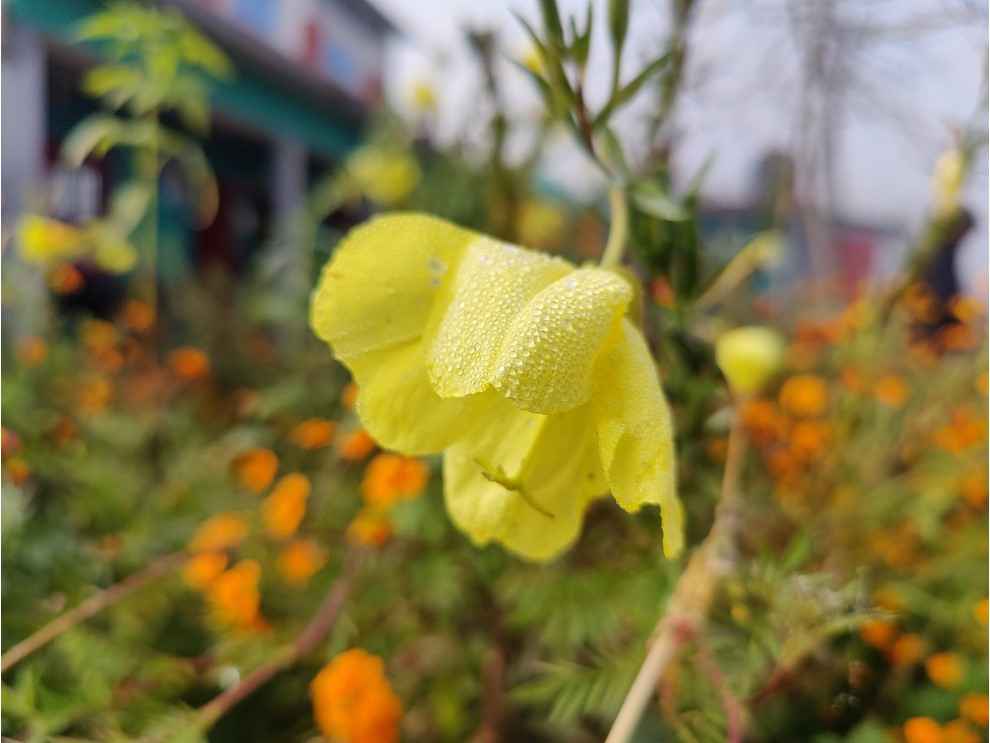 OnePlus 9 Pro main camera
The portrait mode on the phone is capable of taking some great pictures with a bokeh effect. There's also Portrait Lighting that gives a unique look to your portraits with six different effects.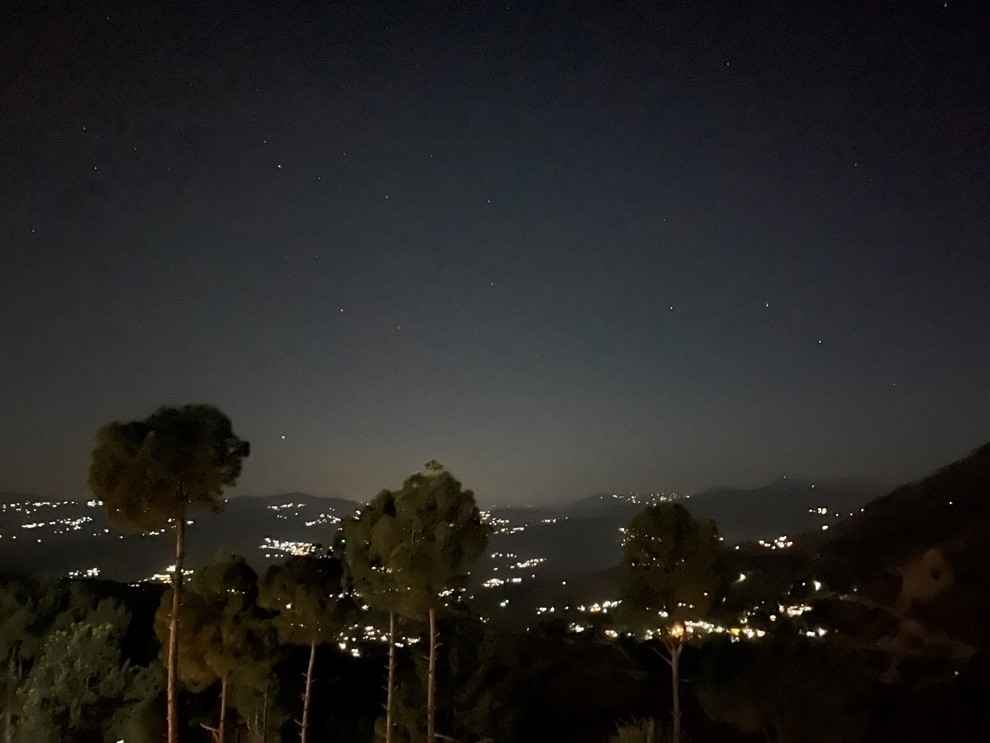 iPhone 13 main camera night mode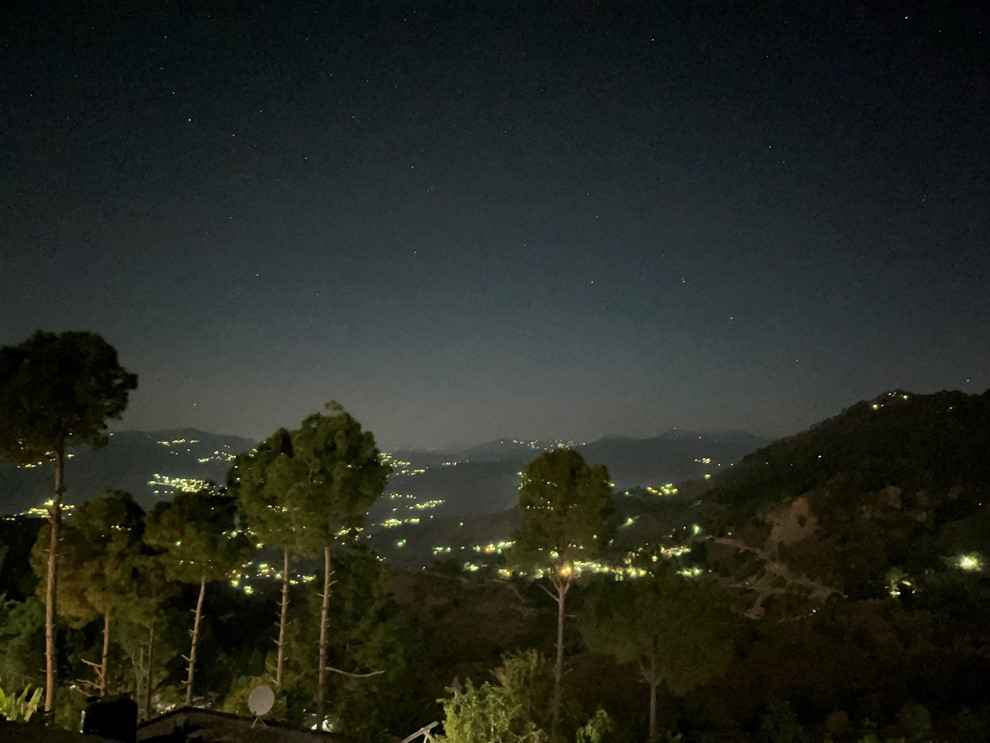 iPhone 13 main camera night mode
One of the big highlights of the cameras this year is the Cinematic Mode which brings depth-of-field and rack focus to videos. The camera is automatically able to shift focus between two subjects in a frame and also adds a subtle bokeh in the background. This mode records in Dolby Vision HDR and also lets you edit the focus post-recording.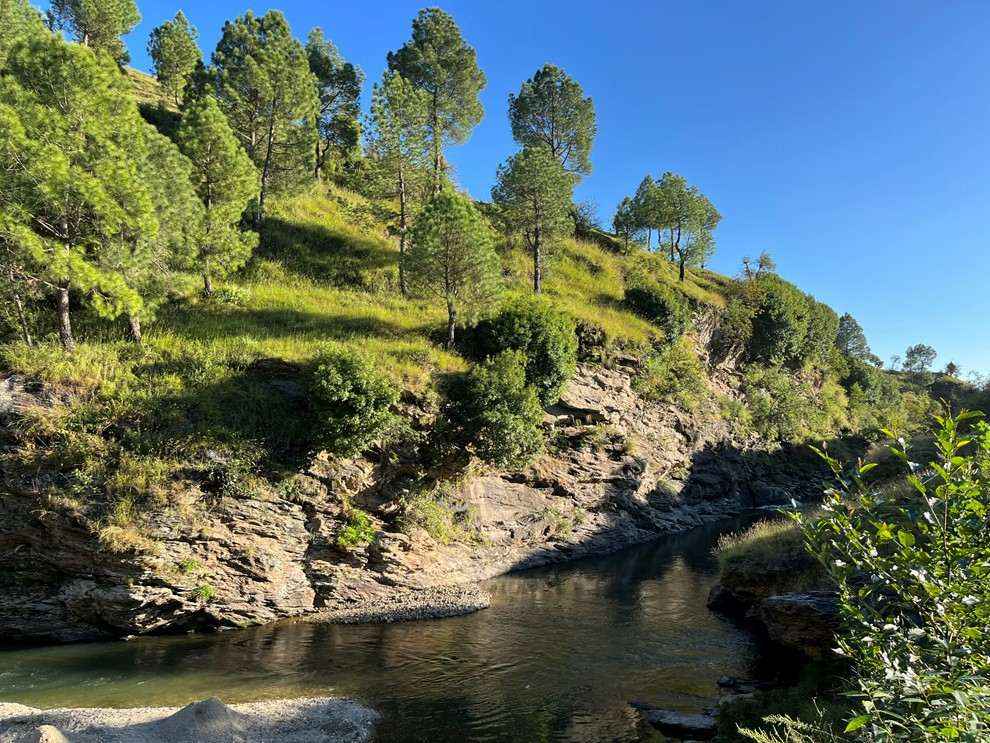 iPhone 13 main camera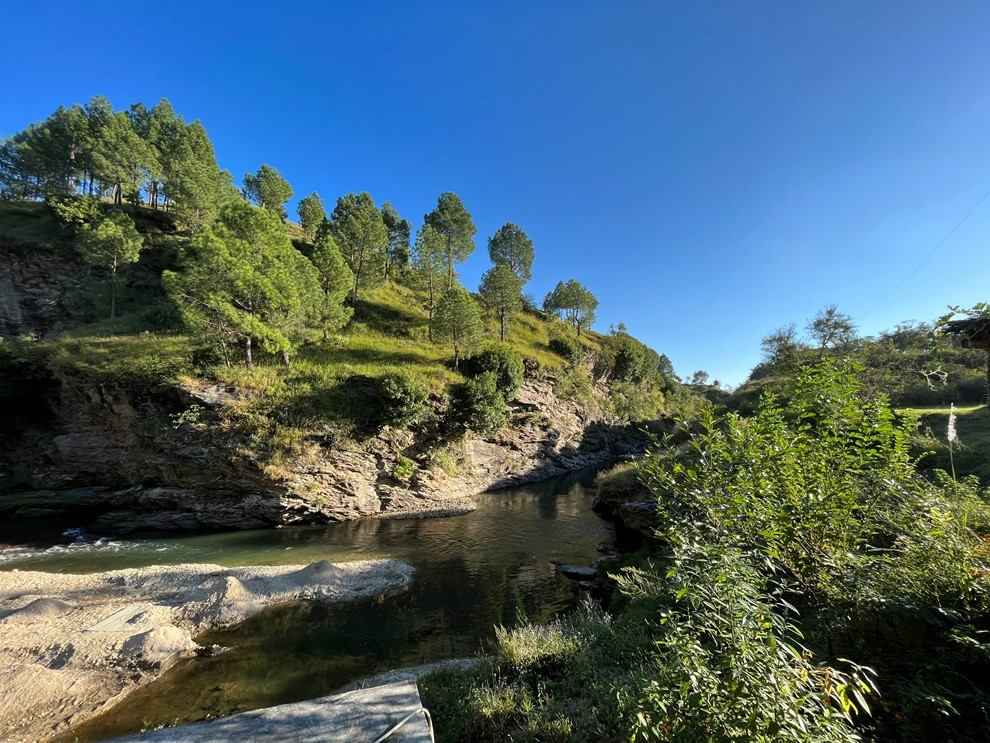 iPhone 13 ultra-wide camera
Talking about videos, iPhone cameras have always remained at the top of the game and the iPhone 13 is no different and records 4K HDR videos in Dolby Vision. The videos from the iPhone 13 look very good and the colours are closer to natural colour tones which is great for people who produce videos regularly. The sensor-shift OIS also works well and reduces shakes and jitters from the video.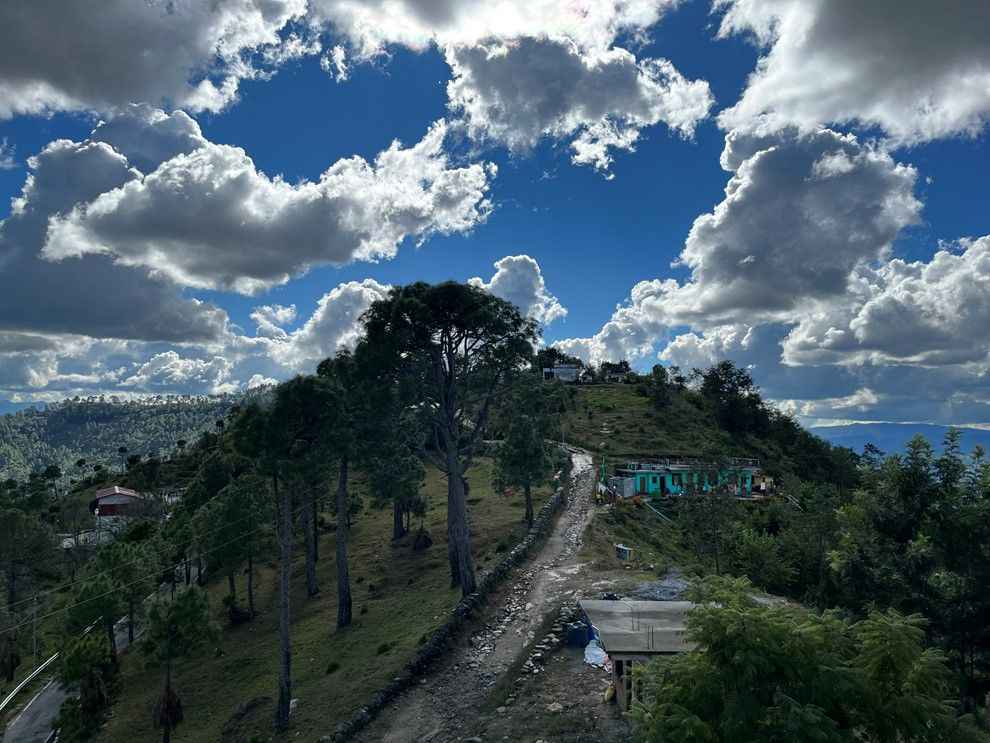 At night, however, the iPhone cameras have a lot to catch up with Android phones as the pictures often lack sharpness and sadly the night mode doesn't live up to its potential.
The selfie camera gets the same features as the rear cameras and remains one of the best in the business with accurate skin tones and details. The phone also misses out on a macro camera (reserved for the Pro models) which is commonplace with Android phones in this price range.
Apple iPhone 13 Display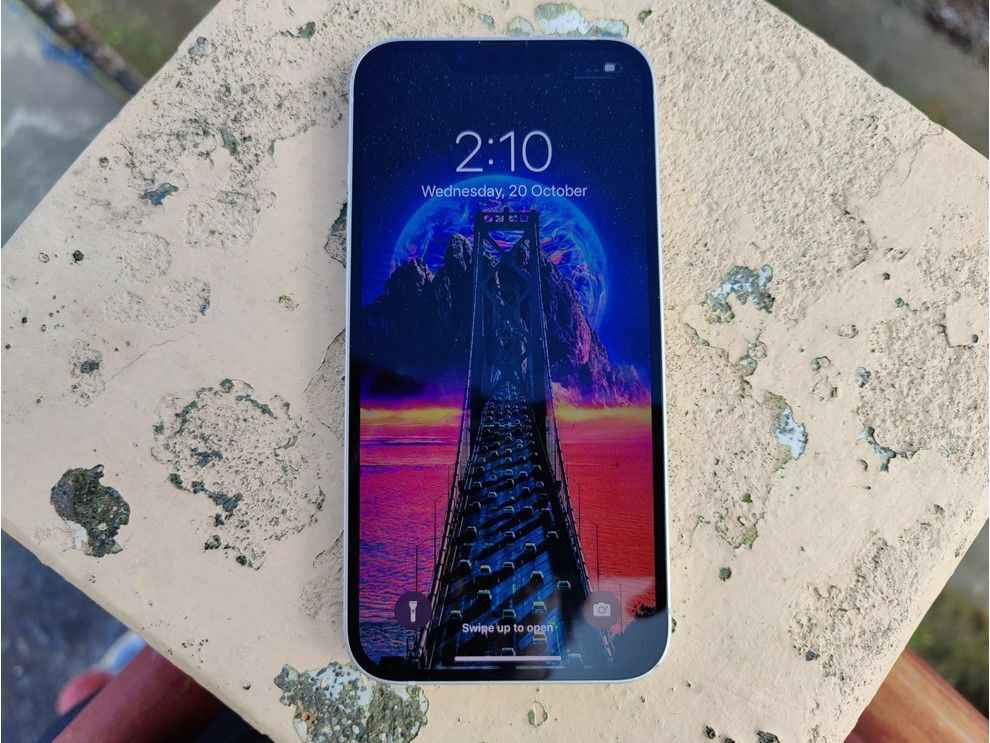 The iPhone 13 features a 6.1-inch XDR OLED display which is just perfect for watching videos and movies. The display is vibrant and gets pretty bright with good sunlight legibility and the Face ID notch is now smaller than before.
While the Android ecosystem has moved from large notch cutouts to punch-hole and in-screen selfie camera, the iPhone 13 still has a wide notch, and for good reason. The selfie camera along with 3D biometric sensors enables facial recognition which remains one of the most advanced ways for unlocking the phone.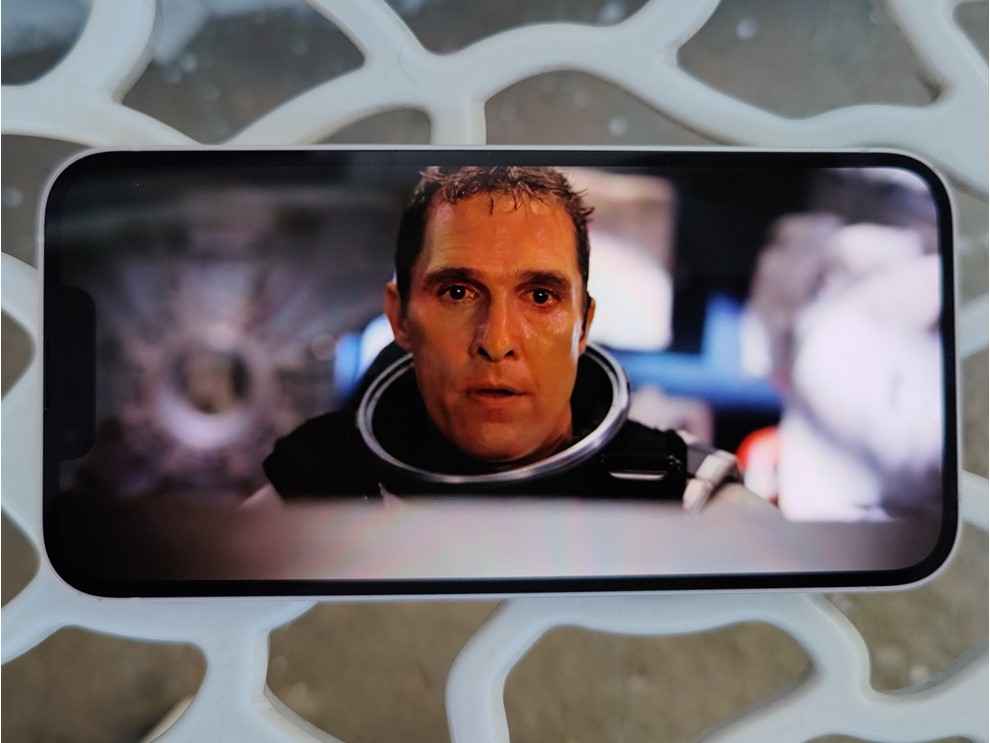 We used the Calman and SpectraCal C6 colorimeter to test the display of the iPhone 13. As per the data obtained from Calman, the display on the iPhone 13 has a normal peak brightness of 536 nits. Further testing revealed that the iPhone 13's display has an average deltaE of 1.9 in the sRGB colour space and has better RGB balance over the iPhone 13 Pro's display which is pretty good. The display offers a wide colour gamut, something that is corroborated in Calman tests.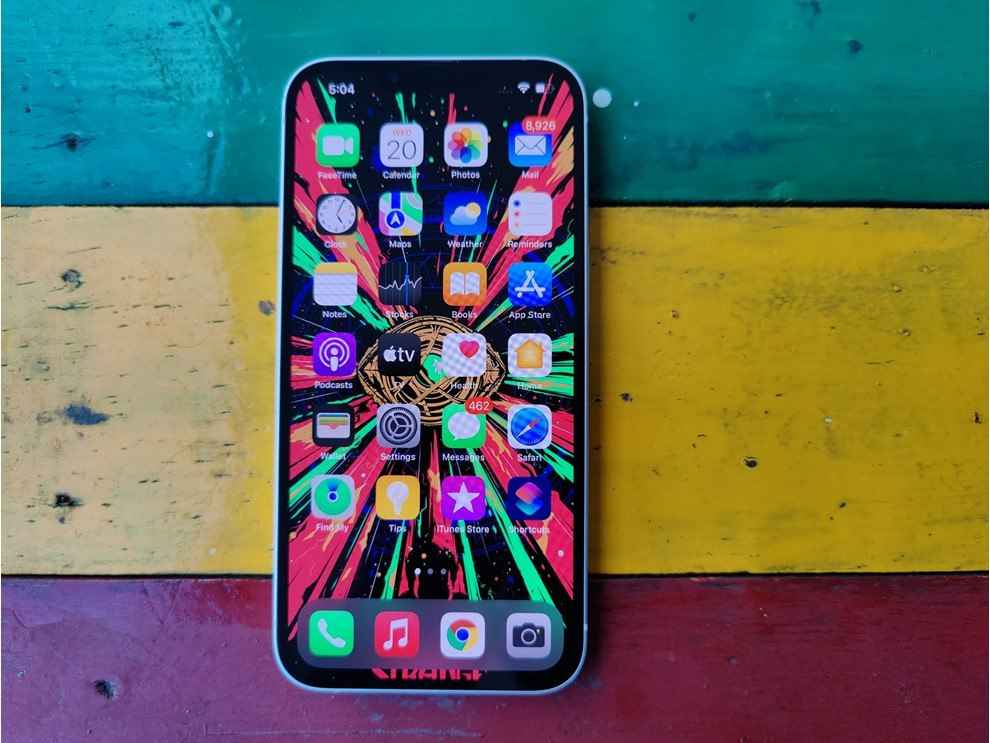 In daily use, the iPhone 13 offers a superior viewing experience and is very well tuned to reproduce different colours. While the refresh rate is locked at 60Hz, it also means that you will get more battery life and the system-level optimizations anyway make the whole experience smooth and fluid.
You can watch our detailed display comparison video of the iPhone 13 and iPhone 13 Pro here.
Apple iPhone 13 Build and Design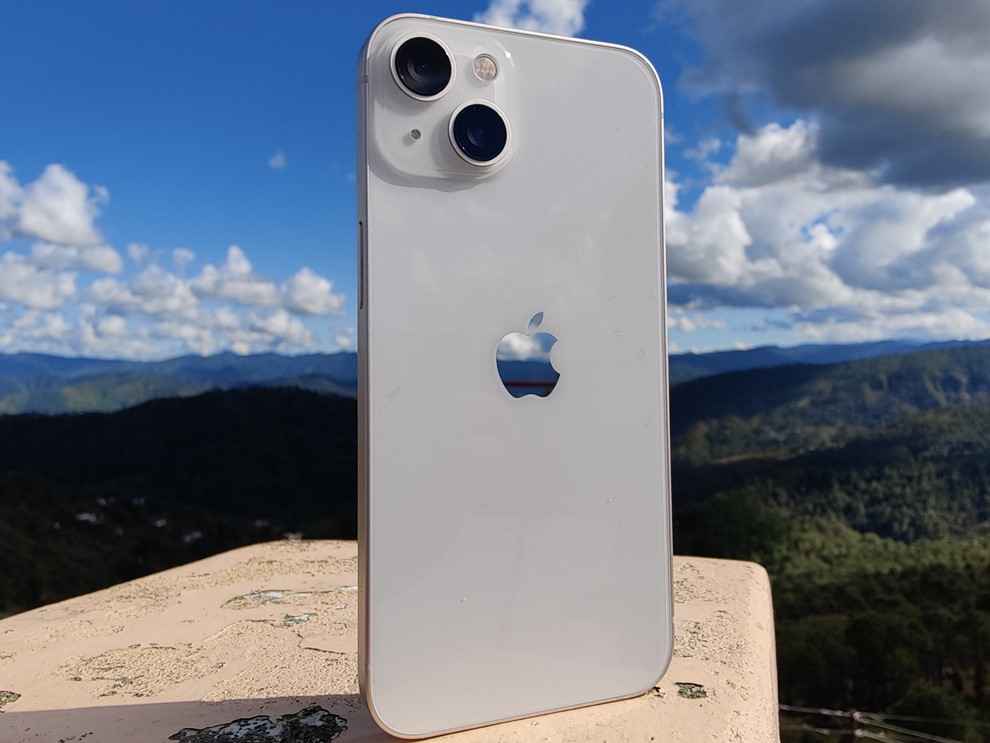 Even though the iPhone 13 is slightly thicker and heftier than the iPhone 12, it follows the same design principle as the latter. The iPhone 13 has a flat aluminium frame with a Ceramic shield glass, making it quite tough and protecting it against drops.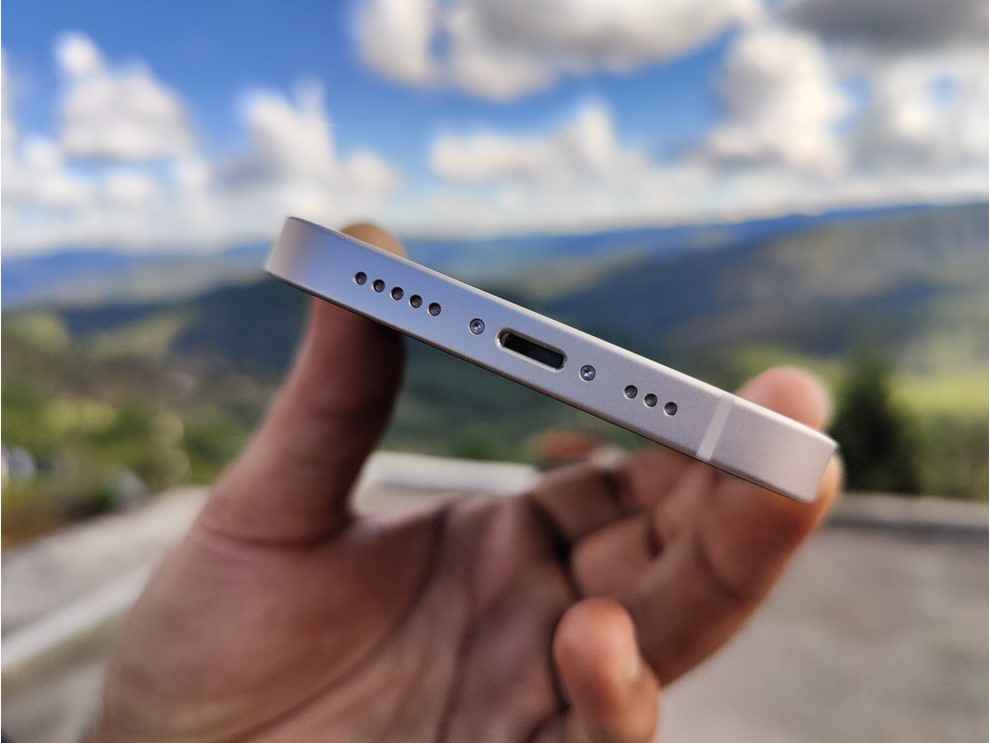 While I didn't intend to test the durability of the new iPhone, it has dropped 5+ times during my use and neither the screen nor the rear glass has shown any signs of damage, save for a mark or two on the frame. The iPhone 13 is also IP68 rated which means that it is protected against dust and water which is great for day-to-day use.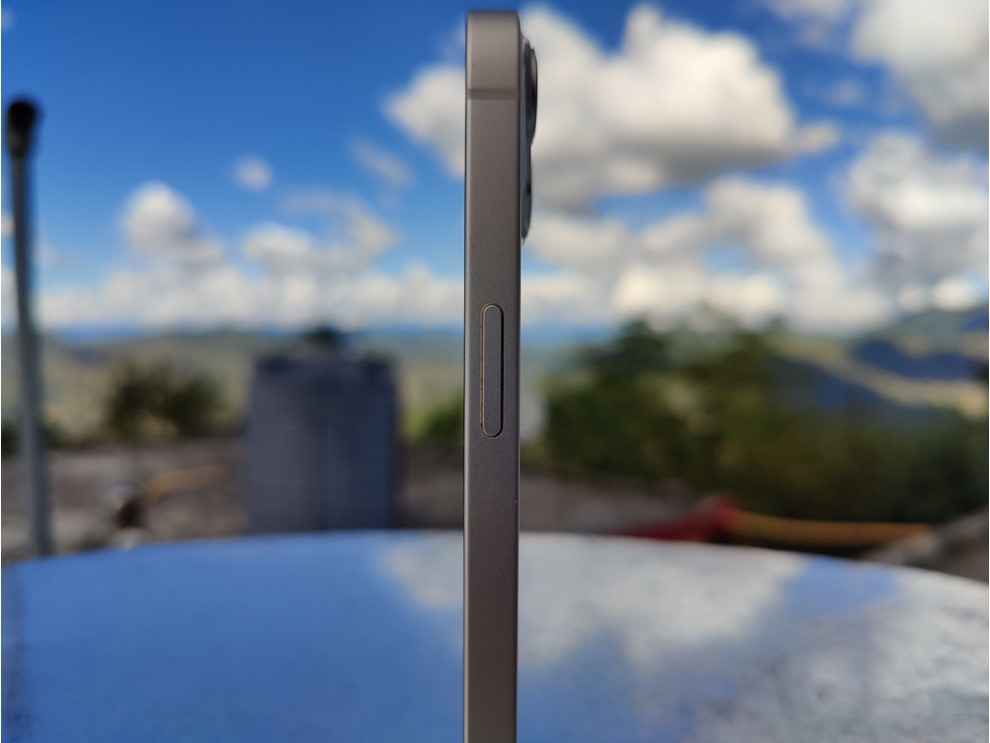 The iPhone 13 feels very premium when you hold it in your hand and has an ergonomic build that makes for one-handed use easily. While gaming, the edges of the phone do not make things uncomfortable and you can play games on it for hours at a stretch without any unwanted strain.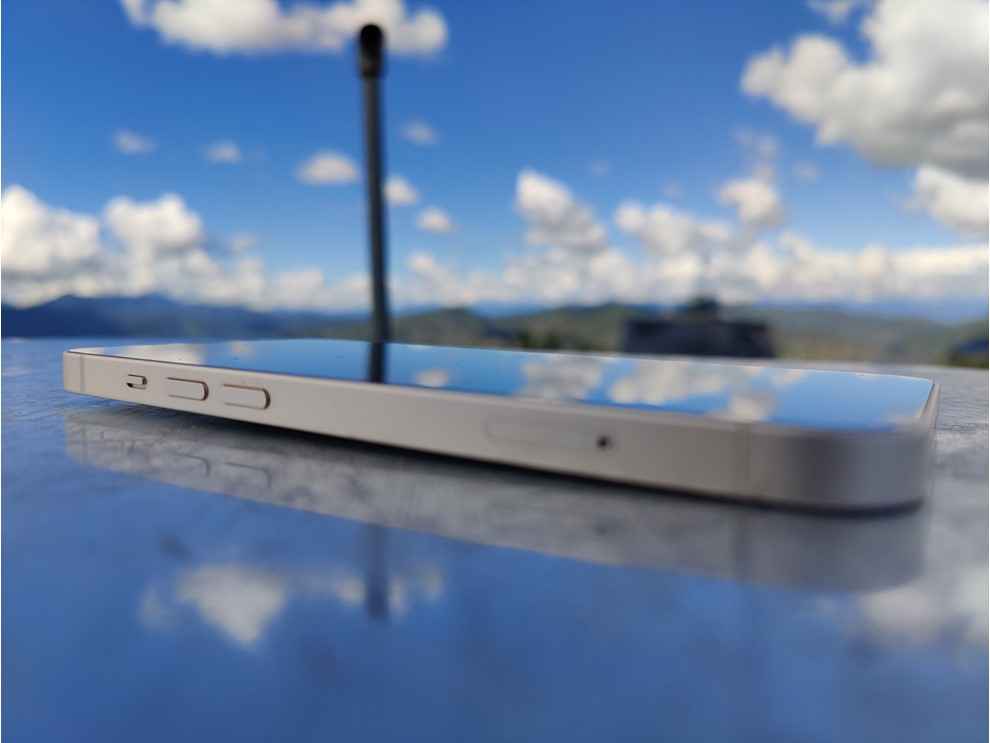 Verdict
The iPhone 13 takes the best from the iPhone 12 and adds new and advanced features making it a very refined upgrade this year. The phone uses new camera sensors, a brighter display, faster than ever A15 Bionic chip and offers stellar improvements in battery life. The cameras take some brilliant pictures in daylight but leave you wanting for more when it comes to pictures taken at night. The Cinematic mode opens up new ways for you to make shallow depth-of-field videos and it will only get better at recognizing edges over time.
At its asking price of Rs 79,900, the iPhone 13 is a no-brainer for someone who is looking to upgrade from the iPhone 11 or before. For people looking to upgrade their iPhone 12, the iPhone 13 is only but an incremental update and does not warrant a switch, especially since the iPhone 12 is now available at a lower price. If you are someone who's looking to get into the Apple ecosystem, then too, the iPhone 13 is a very dependable starting point as it is packed with all the latest bells and whistles, save for some features like a high refresh rate screen.